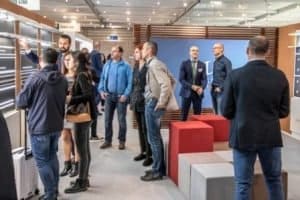 The 10th edition of SICAM – one of the foremost international exhibition in the Components, Accessories, and Semi-Finished Products for the Furniture Industry  (Modular Kitchens included),  witnessed impressive growth numbers.  Visitors from over ­­­­8000 companies saw the exhibits of 612 exhibitors over the 4-day event. The fair was spread over the entire trade fair area plus the new hall 10. With over 16,500 square metres of exhibit area, SICAM 2018 brought together the world's top level technological and design products to Pordenone, Italy – the fair's annual venue.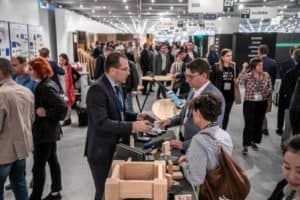 With 37% visitors (from 104 countries) coming in from outside Italy, SICAM has, over the years come to be seen as a must attend exhibition for businesses connected with the Furniture Components industries. Visitors from Germany and China were the most prominent followed by Spain, Ukraine, Russia, Slovenia, France, Croatia and Great Britain, as well as a strong presence from North America. Speaking over the years to buildingandinteriors.com, the Indian visitors to SICAM have been showing high satisfaction levels and rate the show as one of the most professionally managed shows on the industry.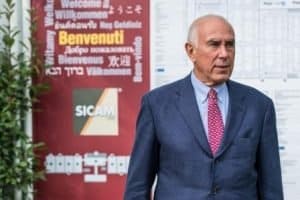 As SICAM's organiser Carlo Giobbi puts it, 'A few days ago I was talking about how the trade fair's integration strengthens and works more and more every year and we have seen the results over the past few days. On our part, we have invested greatly in the growth of the event here in Pordenone and it has really pleased me to see how everyone recognises SICAM's important role in generating resources and development for this area.'
SICAM returns next year, and the dates are October 15-18, 2019. Expect an even bigger trade fair, with more participation from international visitors, which the organisers feel, will add more momentum to the development of the Italian components and furniture industry, projecting Pordenone as one of the most interesting international markets in this industry.
For more details on SICAM 2019, Email: info@businte.it