The 39th edition of Middle East's leading international building and construction show – The Big 5 Dubai was officially opened by Sheikh Hamdan bin Rashid Al Maktoum, Deputy Ruler of Dubai and the Minister of Finance and Industry of the United Arab Emirates (UAE). The show was held at the World Trade Centre from November 26-29, 2018.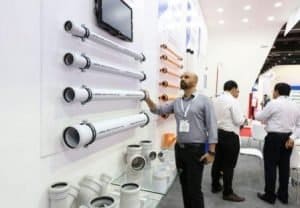 Over 2,500 global exhibiting companies and more than 30 official country pavilions displayed the latest building solutions and innovative products at the event. India's presence was emboldened by the exhibits from more than 80 companies at The Big 5 2018. Gathering buyers and manufacturers of construction products from around the world, The Big 5 also offered a broad educational agenda, with two high-level conferences and dozens of CPD-certified workshops. This year, the event featured Middle East Concrete, HVAC R Expo, the Urban Design & Landscaping Expo and The Big 5 Solar.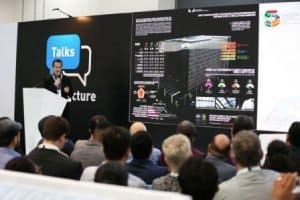 The Big 5 hosted its first ever FutureTech Construction Summit under the theme "Empowering Innovation in the Construction Ecosystem". Speakers from Virgin Hyperloop One, Microsoft, Saudi Aramco and many more presented some of the latest and most promising technologies, which will help the construction industry achieve higher productivity, greater sustainability and enhanced affordability.
Under the Patronage of the Ministry of Energy & Industry, The Big 5 Solar hosted the Global Solar Leaders' Summit. Following the topical theme 'Solar Solutions for Construction', the summit featured the GSLS Award Ceremony to celebrate achievements towards a more sustainable and efficient footprint through solar solutions.
The first HVAC R Expo by The Big 5, the leading event dedicated to the heating, ventilation, air conditioning and refrigeration industry in the region, was launched with over 200 exhibitors from around the world. The exhibitors presented a wide range of products including Air Conditioning and Ventilation, Heating and Refrigeration Systems, as well as increasingly popular measuring technologies and climate control solutions.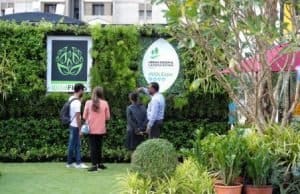 Whether it was product sourcing, making new contacts, networking with industry peers or keeping up with the latest trends, the launch edition of the Urban Design and Landscaping Expo (UDLE) proved to be the premier platform to explore the growing role of urban design in the development of this region. UDLE also hosted the first Urban Design & Landscaping Summit, under the theme "Promoting greener, healthier and more sustainable built environments with best practices in urban design and landscaping".
Organised by dmg events, The Big5 Dubai is an annual exhibition showcasing 360-degree building solutions clustered in six product sectors: MEP services, Building Interiors & Finishes, Building Envelope & Special Construction, Construction Tools & Building Materials, and Construction Technology & Innovation.