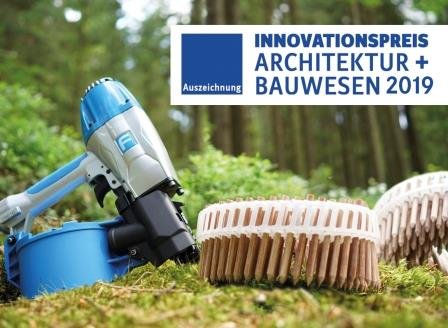 The BECK innovations impressed at BAU exhibition 2019 not only the visitors.
From 14 to 19 January 2019, the BECK Fastener Group from Mauerkirchen presented their innovative fastening solutions for roof and timber construction to the international audience of the world's leading trade fair BAU in Munich. Once again, the LignoLoc® wooden nail system was awarded; this time with the innovation award for architecture + construction (AIT).
"We were thrilled with the idea of making the nails out of wood and thus combining a material with its same," says juror Muck Petzet, explaining the jury's decision to honor the pneumatically driven beech wood nails as part of the AIT Innovation Award. The voting architects regarded LignoLoc® as "a real innovation", which is why the wooden nail was able to convince once again among 93 submitted products.
At their boot the BECK Fastener Group presented also a foresight: the prototype of the LignoLoc® insulation nail, the first nail made of wood for fastening wood fiber insulating materials. It is expected to be available on the market in 2020.
Increased efficiency with a system
The BECK special solutions for roof and timber construction were received with great interest – for example, the BECK RoofLoc® SCRAIL® system for safe and efficient trapezoidal sheet metal installation and the BECK roof hook system for easy fastening of slates or solar tiles at the push of a button. The BECK systems have one thing in common – time-consuming work can be done in a fraction of the conventional working time. The trick behind it: The fasteners are set quickly and easily by means of a pneumatic tool, thus avoiding long screwing or hammering. The visitors got the possibility to convince themselves by direct testing of these fastening solutions at the BECK booth.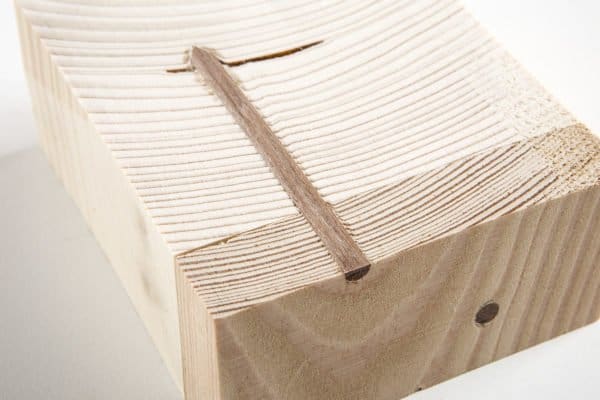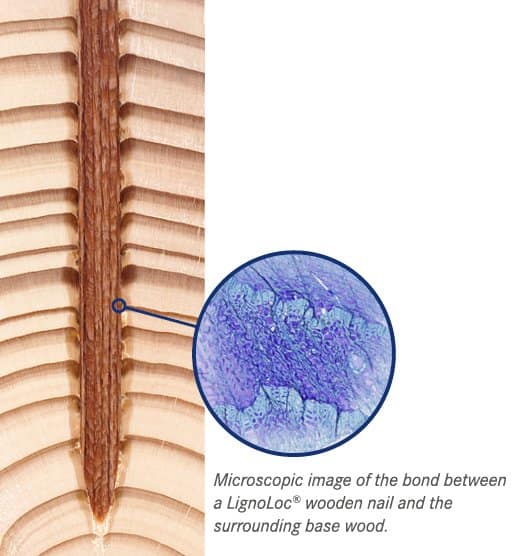 Planting trees against the climate change
The fact that BECK is taking responsibility for environmental protection with LignoLoc® is also reflected in the cooperation with "Plant-for-the-Planet". The organization is planting trees to reduce global CO2 emissions. BECK supports this commitment with a tree donation for each visitor's business card which was pinned at the display tree of Plant-for-the-Planet at the BAU 2019. More than 200 visitors took advantage of this opportunity to react against the climate change.