'We are starting to think 'Containers' rather than 'Pallets' for the Indian market.', says Mr.Ezequiel Di Claudio, Vice-President, Sales at the Switzerland-based sliding solutions company Hawa Sliding Solutions AG. Hawa is considered as a sliding solutions specialist. The company focuses on sliding solutions in 3 areas – On The buildings, In The Buildings and In Furniture. The company is already working with a few customers in India and the demand in India for Hawa Sliding Solutions has been growing over the years.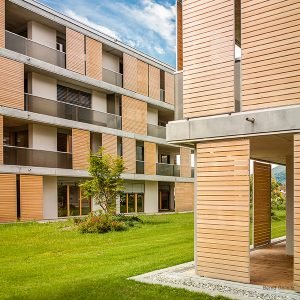 Adds Mr.Claudio,' We operate in the upper range of the market. Our solutions are such that if we don't get involved with a project in the beginning, because of the price, it's almost impossible to get in at a later stage.'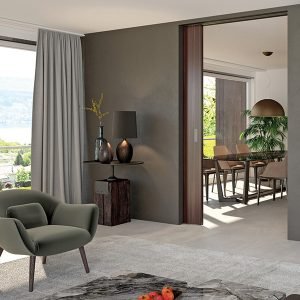 Hawa launched some new solutions during BAU 2019. The HAWA Suono 100 sliding system made its debut with patented 3D movement and certified soundproofing of up to 39 decibels. On facades side: HAWA launched Frontslide 60/100/140 for manual and automatic sliding shutters made from wood, metal or alloy up to 140 kg and HAWA Frontego 30 matic, the automatic hardware system for flush-fitting folding sliding shutters up to 30 kg. In the 'In building' category, the company introduced EKU Porta for creative room design with glass doors weighing up to 100 kg and HAWA Junior 80 B Pocket, for elegant wall pocket solutions made from wood weighing up to 80 kg. The 'On furniture' launch saw the new HAWA Concepta and HAWA Folding Concepta product generation for furniture fronts that can be slid in from the side.
On the challenges for HAWA in the Indian market, Mr.Claudio commented, 'India has challenges in the installation area, price sensitivity, heat and dusty environment. We have our learnings on these challenges. We do business in the Dubai market, and so have handled heat and dust. Our partners are given enough training on the installation front. And price is something that our customers are increasingly realising that they need to pay for a quality product. We look for a niche in each market. And India has the potential for us to address this niche.'