'In Saviesa, we not only do modular kitchens solutions but also solutions for complete modular homes.', says Mr.Rajesh T. Ahuja, Managing Director, Saviesa– the man behind the brand. Saviesa went into commercial operations last year. The brand may be new, but the man himself has been an industry veteran.
Not surprisingly, Saviesa has hit the ground running. Adds Mr.Ahuja, 'Today, the customer is keen on getting a full modular solution for his home – kitchens, wardrobes, furniture. We are getting a good understanding and traction in the modular home segment. We have collaborated on more than 25 homes in Mumbai and Pune, all from our own stores. People today prefer complete home solutions to come from vendors, and not just kitchens. It saves them the hassle and headache of interacting with too many vendors and repeatedly explaining their dream and vision. A hassle-free and time-saving all-in-one solution is the clear need.'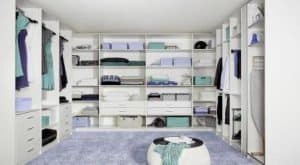 On the client interface, the company introduced 3 innovations to help the customer select and visualise the product he is going to get from Saviesa. The DreamViewer App helps to visualise the kitchen, and also shows the approximate cost, and how that cost changes based on the different options one selects. The DreamBuilder App is used on site, to lock all the consumer's needs. So that the final design is true to the kitchen envisioned by the consumer. The DreamPlayer Projection System is a life size model that helps the consumer select colours and match the dado, shutters and the granite before going into production.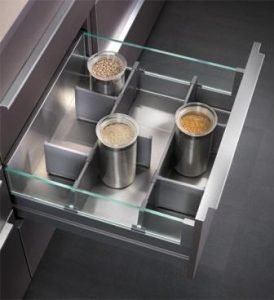 One of Saviesa's most acclaimed product innovations SavvyTech – a collection of European-styled organisers for storage, measured to the needs of the Indian kitchen has been well-accepted in the Indian market. Going forward, the company will unveil Savvycube – another of it's innovations at the upcoming Index 2019 in Mumbai. Saviesa also offer Raumplus (Germany), range of furniture and wardrobe solutions.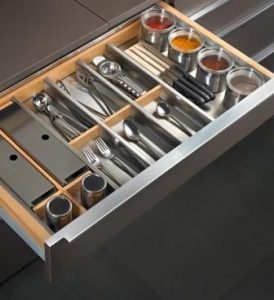 In modular kitchens, Saviesa operates in the middle and the higher middle segment of the market – mainly in the range of Rs. 3-6 lacs kitchens. In has dedicated kitchen stores in Guwahati, Kanpur, Bareilly , Kashipur, Navi Mumbai and Jabalpur, among others. For it's components business, the company has outlets in Mumbai, Pune, Hyderabad, Kerala, Jaipur, Mangalore, Hubli, etc. Saviesa is looking at much greater expansion over the next one year, both on the modular as well as on the components business.