Oktalite – a member of the Trilux Group, has won the Red Dot Award 2019 for two of it's track-mounted spotlight solutions – GRADO TWIN and KALO for their clear and high-quality design language. Oktalite specialises in tailor-made concepts and LED systems for modern stores, shops and showrooms. GRADO TWIN has already won the ICONIC Awards 2019, making the Red Dot win a second in the kitty for the company. Both the solutions will become a part of the exhibition "Design on Stage" in the Red Dot Design Museum in Essen, Germany.

Offering new possibilities for the lighting in the assortment aisles of retail shops, GRADO TWIN, with its two luminaire heads, ensures a tilt of 110° on both sides. This provides optimum illumination of goods not only in the assortment aisle but also over the entire height of a shelf. Both luminaire heads are equipped with a glare-suppressed rectangular reflector – this means a marked increase in visual comfort by means of balanced light distribution on the goods.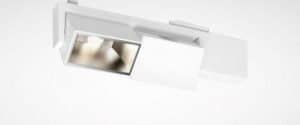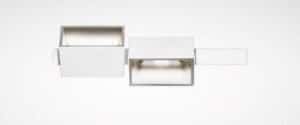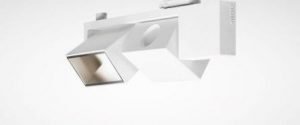 GRADO TWIN gives outstanding illumination and increases the visual appeal of the assortment aisle with one single, twin spotlight for the 3-circuit power track. Full flexibilty for scene setting for goods is provided by the movable, high-performance spotlight heads, equipped with LED modules of the latest generation and available in all white light colours. Every luminare head has a pre-installed special reflector.
The twin spotlight means that fewer luminaires are needed to light-up the retail store. Due to the reduced number of luminaires, GRADO TWIN ensures a high-class and unobtrusive ceiling appearance. The luminaire heads can also be tilted downwards (90°) and upwards (20°). Shelves significantly higher than two metres are effortlessly managed with the use of this luminaire, resulting in a glare-free light for goods over the whole height of the shelves.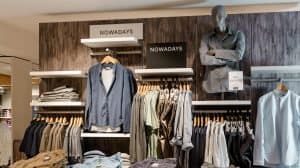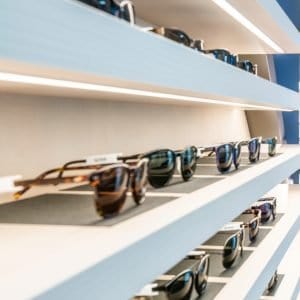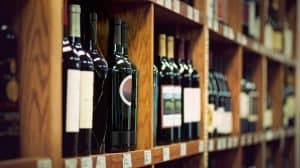 Small and efficient, the KALO LED spotlight adapts easily to its area of use. The partly visible cooling fins enhance the plain white design. The versatile KALO is ideal for applications like Food, Fashion and Shop areas. With six white light colours as well as all the special light colours for the fresh food areas, this spotlight makes the most of a retail area and in the 'presentation' of goods. KALO has a balanced centre of gravity which makes itself noticed especially in the case of a suspended track. No matter how much the swivel, the the track is guaranteed to remain correctly in balance.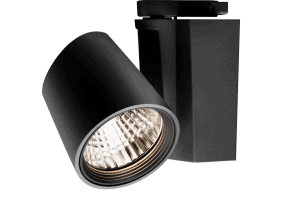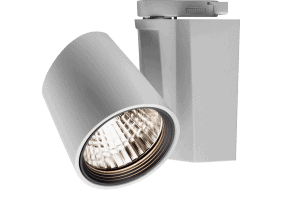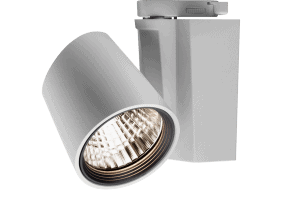 For applications involving high or low-ceilinged rooms, KALO is always convincing with its sound performance. In the case of relatively high ceilings, an output of up to 4000 lumens can be attained. And all of that is possible with a miniaturized housing plus the choice between five reflectors, that can be changed without tools, for the highlighting of the goods.