Researchers at the Massachusetts Institute of Technology (MIT) Senseable City Lab, in collaboration with global insurance firm Allianz and ride-sharing platform Uber, have discovered an innovative method to monitor bridge vibrations using data collected from smartphones. Results of the project, called Good Vibrations, have been published in leading journal Proceedings of the IEEE.
This innovative methodology yields a more comprehensive understanding of bridge health and opportunities for earlier intervention, while also ushering in new possibilities for governments to forge crowdsourcing partnerships with citizens.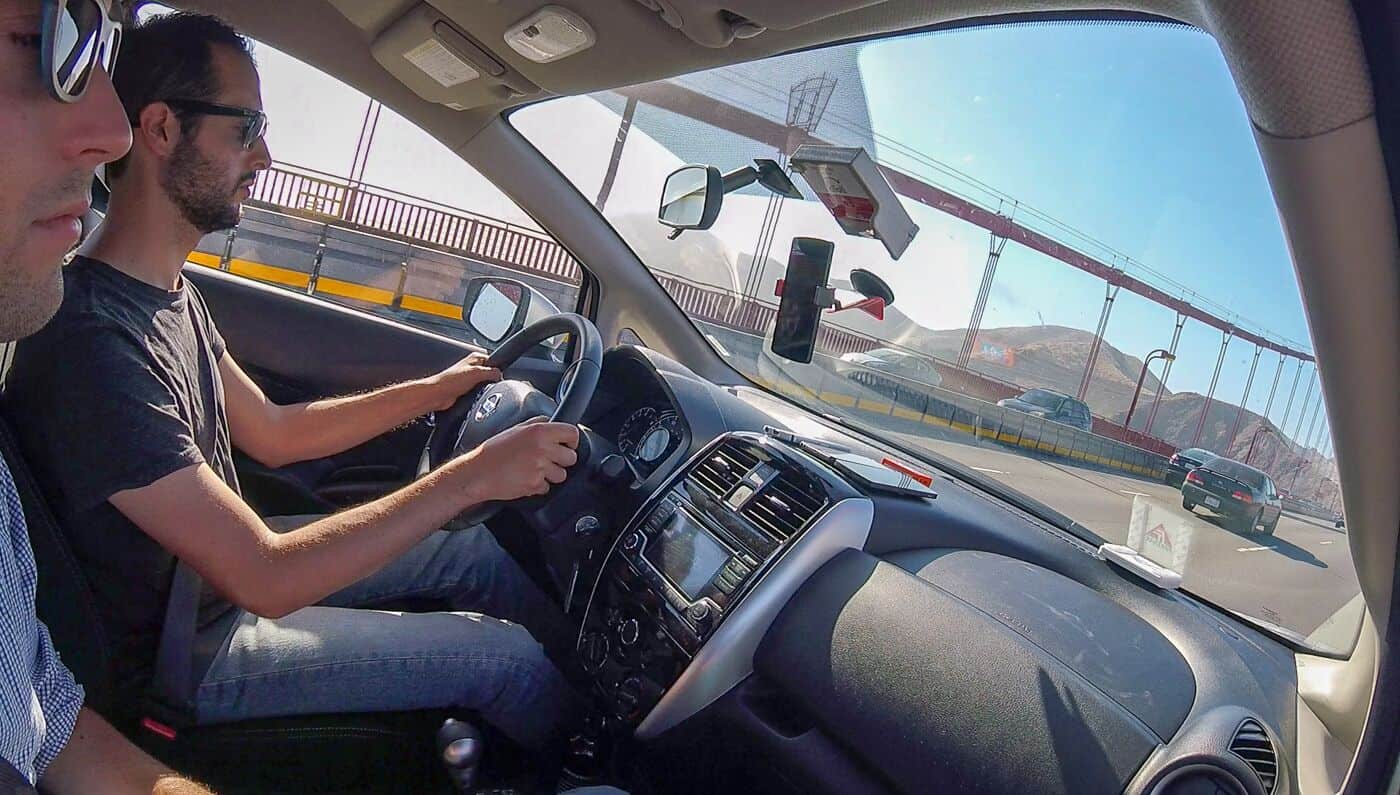 These partnerships would encourage the collection of low-cost bridge vibration data, which can contribute to a more effective management and informed decision-making regarding urban infrastructure. In the United States there are 55,707 bridges that are classified as"structurally deficient", according to to a 2017 report conducted by the American Society of Civil Engineers. In 2016 alone, Americans took 75 million trips over bridges that are more than 50 years old. Today, cities across the country are encountering extensive deficits in infrastructure service, in tandem with rapid technological advancements and overhauls in transportation systems. While U.S. Federal laws require biennial bridge condition evaluations, the backlog in bridge rehabilitation is estimated at $123 billion dollars.Inspections to bridges are infrequent and costly, as they rely on visual evaluation on the deployment of sensor networks.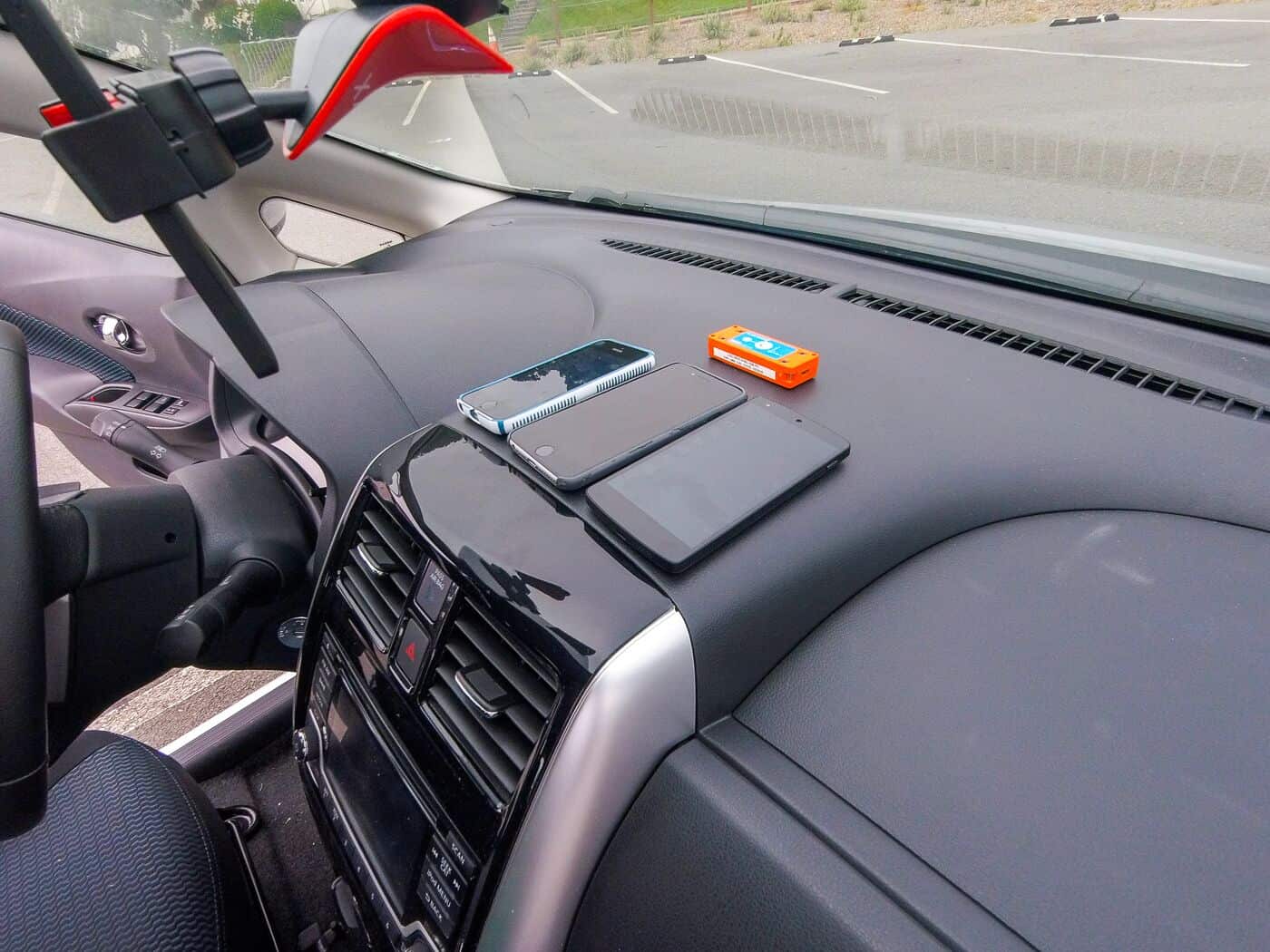 Complicating matters further, modern bridge inspection protocols are infrequent and outdated. Even when a bridge displays signs of aging in plain sight, early signs of damage, such as local yielding or micro-cracking, can be undetectable to the human eye. As a result, visual inspections can miss damage indicators and lead to improper diagnosis, ultimately affecting the structural assessments on which maintenance plans are based. To ensure the safety of motorists and pedestrians and for tragedy prevention, the operational behavior of bridges must be observed more regularly and over an extended period. Apart from visual inspections, traditional fixed sensor networks empower regular monitoring and provide an ability to view structural performance metrics in real time. However, the high costs associated with equipment and maintenance means that often it is only new bridges or those in critical condition that receive the care and attention required for upkeep, with those in the middle being less monitored.
"Good Vibrations"attempts to tackle this issues by using smartphone data gathered by humans in moving vehicles to measure bridge vibrations and create a large-scale mobile sensor network. This method taps into the hundreds of millions of daily trajectories humans make. With this method, citizens can contribute valuable information about bridges, especially when supplying data via crowdsourcing.
To conduct the study, researchers traveled 102 times over the Golden Gate bridge,in San Francisco, and compared data collected using smartphones with data from fixed monitoring stations. In a separate study, researchers distributed a network of 11 accelerometers across seven spans of Boston's Harvard Bridge, and compared with accelerometer data from two smartphones and a reference sensor while inside a moving vehicle.

The data included 42 trips, mixed between two vehicles over the bridge at slow speeds during rush hour. Most notably, when aggregated, the smartphone results rivaled those of the reference sensors. In addition, combining results from multiple smartphones was effective in suppressing false positives."Through crowdsensing, individuals can directly support the maintenance of the bridges and highways on which they rely. Instead of paying taxes or tolls, users contribute data that they would otherwise ignore" says Thomas Matarazzo, a Postdoctoral Associate at the MIT Senseable City Lab. He added "this method reduces costs, improves the quality of data, and has the ability to save lives."This new methodology not only functions as a more thorough and inexpensive means of capturing of bridge infrastructural health; it is also a way to invest citizens in their urban communities", says Carlo Ratti, Director of the Senseable City Lab and Professor of the Practice at MIT."We will always need inspection, but this is a first alert system. It is like the doctor measuring your temperature and blood pressure,that might lead to further exams later."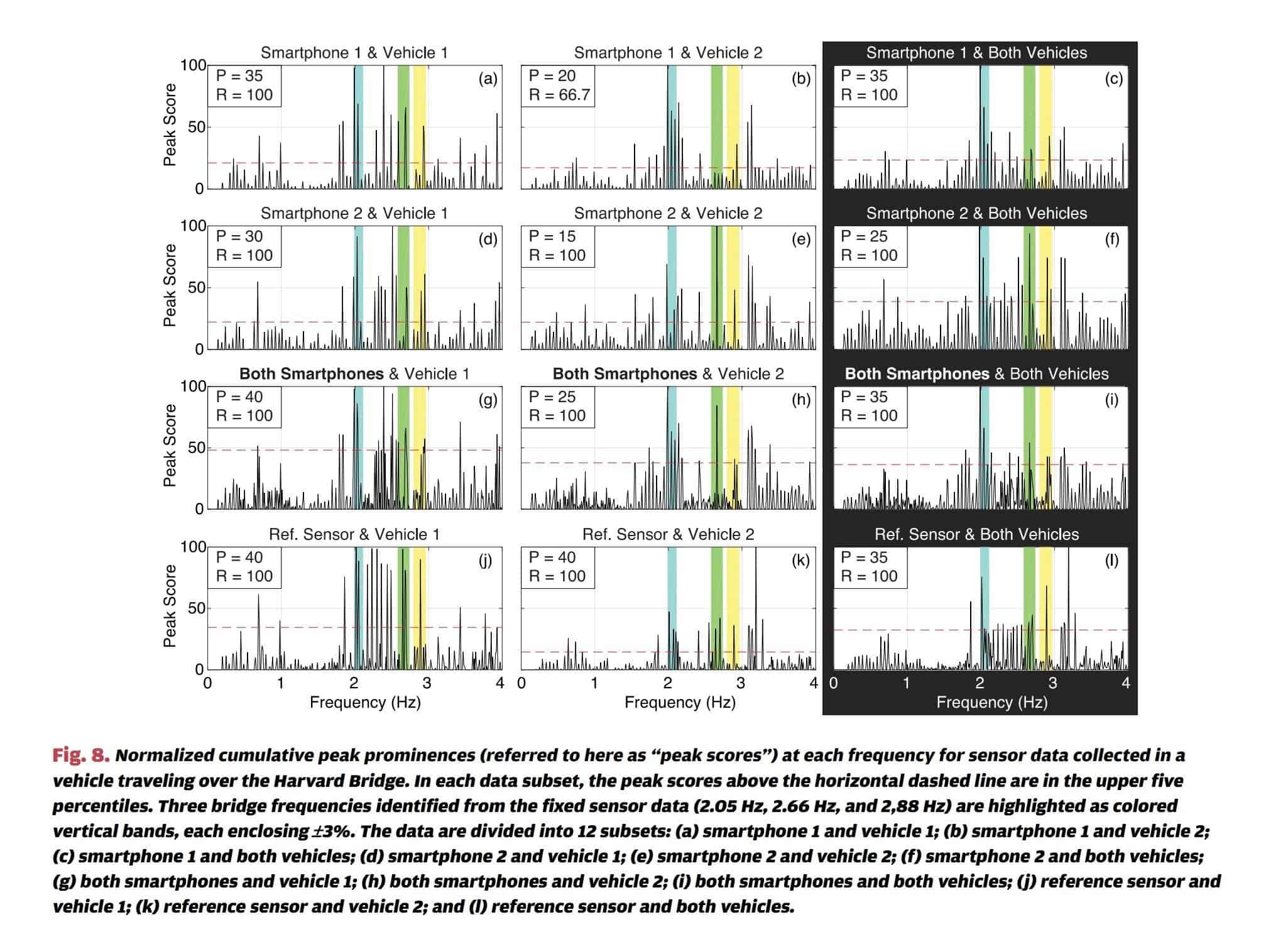 If deployed on apps such as Uber, this study yields potential to gain unprecedented insight into bridge health using data collected from the millions of rides daily. In the coming months, researchers hope to build upon the results of the study and establish a crowdsensing program in which commuters can submit their data. This data can then be used to build a database of bridge usage, dynamic properties, and health metrics. A database of this kind can then aid the development of collaborative programs with local municipalities to facilitate data collection and improve bridge management.

(Source: www.senseable.mit.edu)