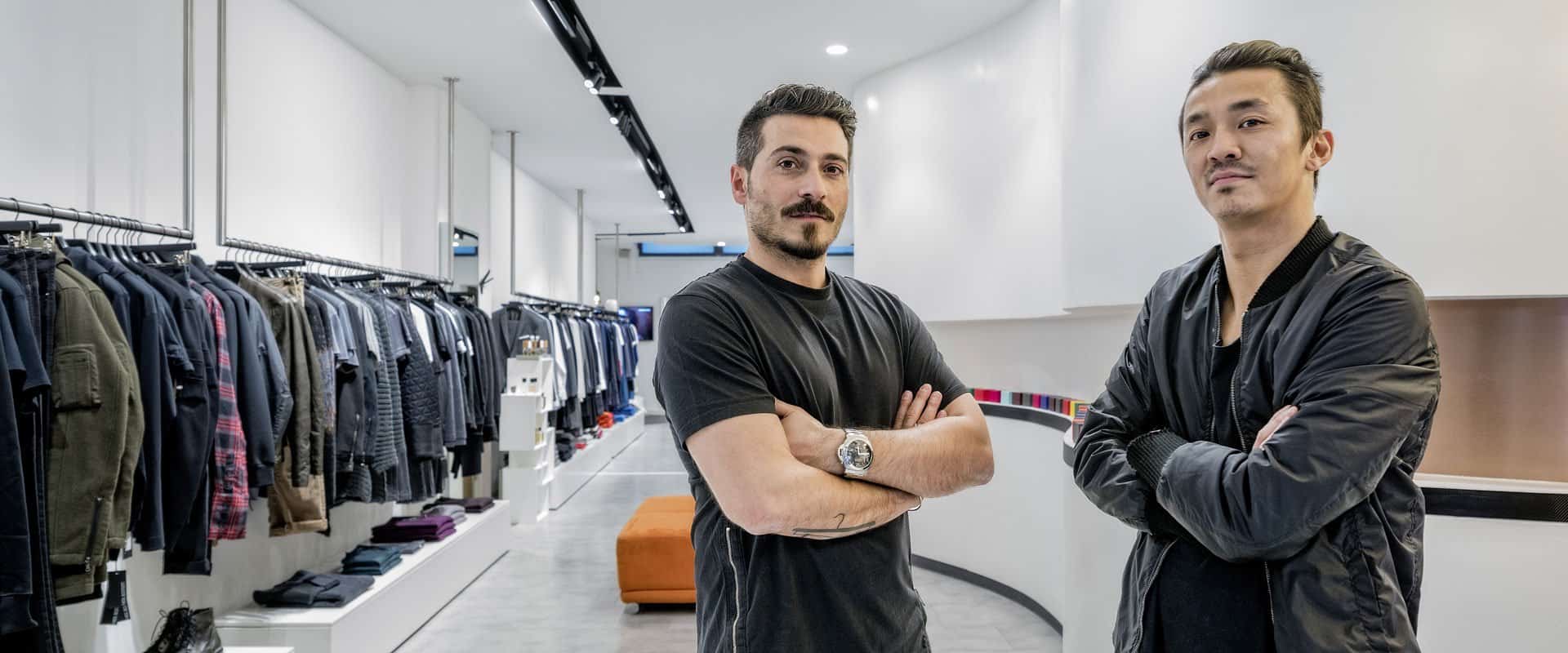 Individuality is trumps: the premium store "Einzelstück" with its new lighting system is increasingly attracting customers. They  appreciate the high-class illumination and the authentic accentuation of the fashion highlights.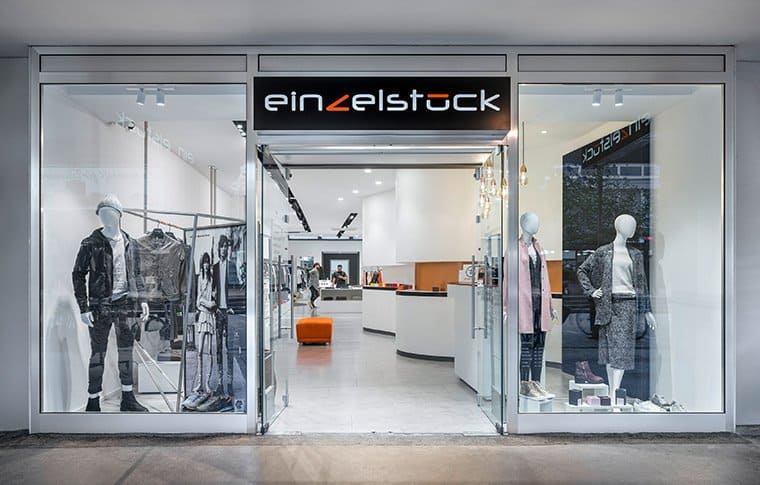 Optimum lighting quality has a positive effect on the quality of stay and the purchasing decision in the modern store. That was shown directly after the relaunch of the technically and conceptually overhauled lighting in the noble Wiesbaden store. "Our store already from afar catches the eye better ", says Managing Director Sahin Akcicek. "Inside our customers experience the lighting as a part of our "Einzelstück" concept  – stylish concentration on essentials."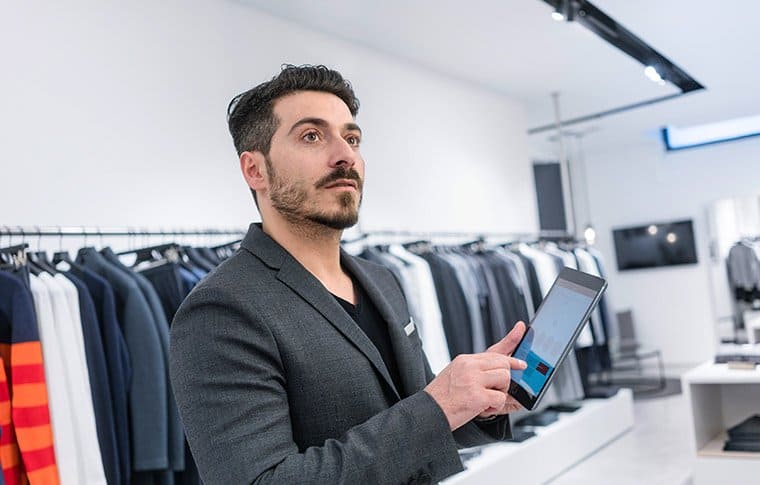 "My personal highlight is lighting control with LiveLink. I can simply retrieve various lighting scenes by tablet, depending on the situation."
Sahin Akcicek – owner and Managing Director
In the checkout and lounge area, the suspended luminaires IN.VOLA make their own design statement. With the recessed downlights LESS, the curved architecture of the front area of the store experienced additional enhancement. Thanks to the smart lighting control system with LiveLink as a "cherry on the cake", a customised lighting management system was introduced to the Concept Store. Various lighting scenes for Sales or Event can be simply set by smartphone.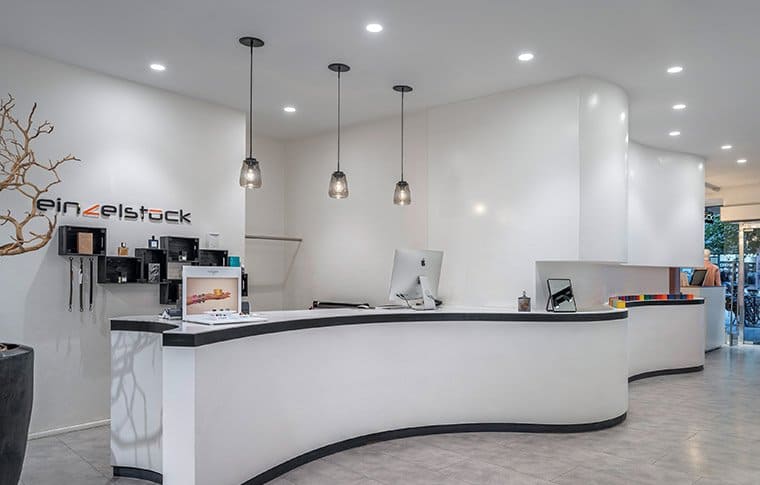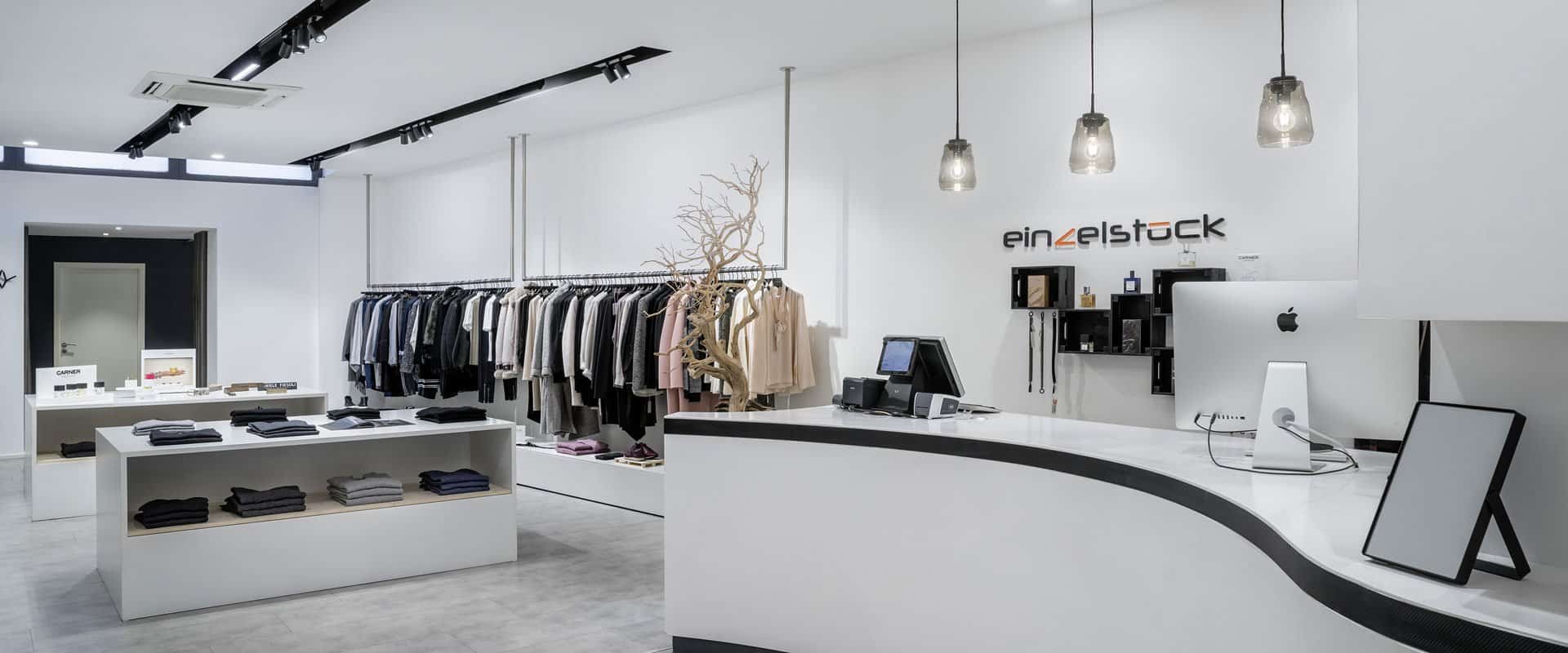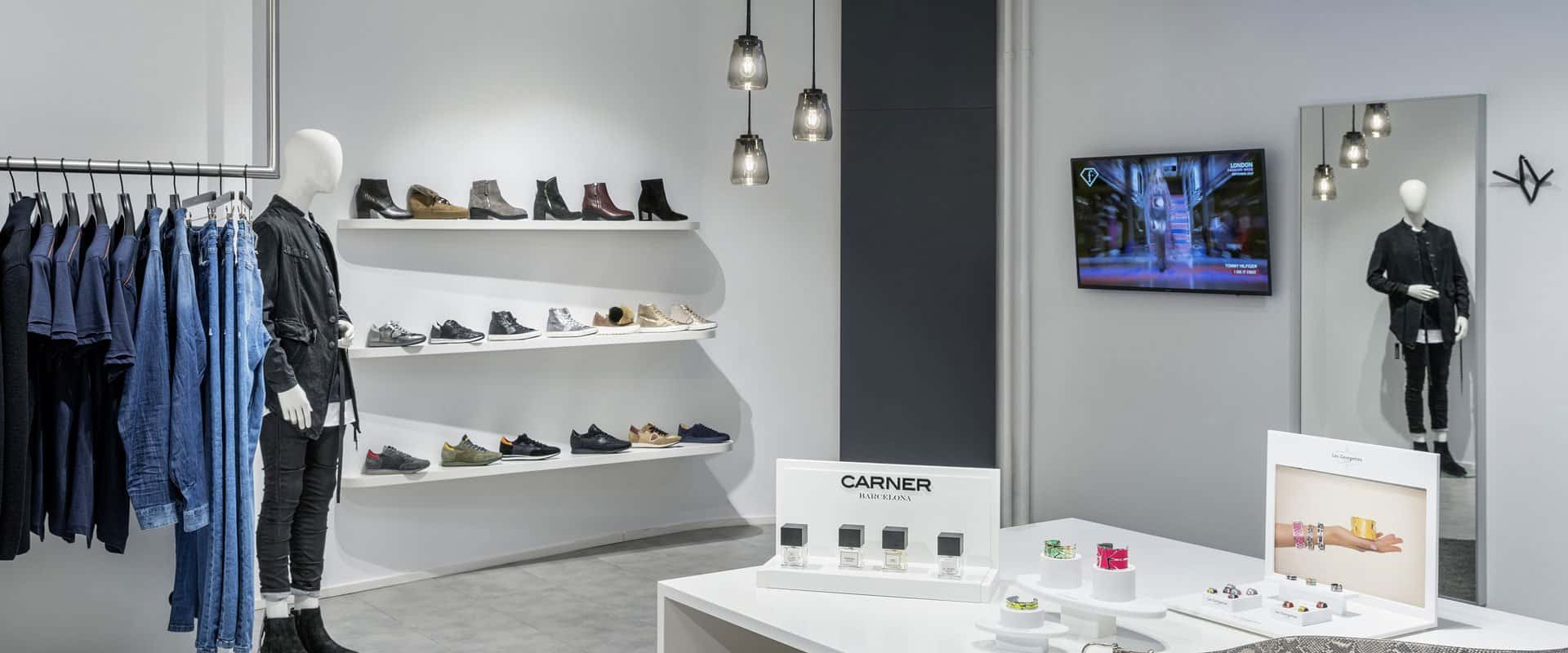 Six white light colours, three modules, one concept: directed, additive light with a low luminance emphasises goods and architectural elements without dazzling the observer. In that way you create a pleasant sales atmosphere with elegant and high-class effects.
TWINGLE BASIC
TWINGLE BASIC generates homogeneous ambient lighting in the room.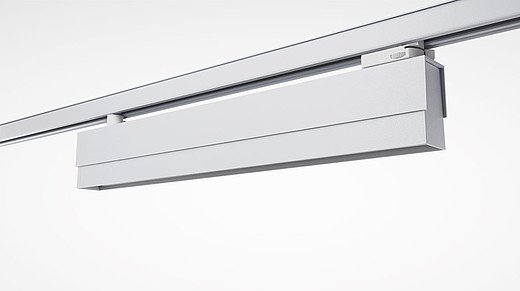 TWINGLE SPOT
TWINGLE SPOT accentuates the goods with a focusable beam angle.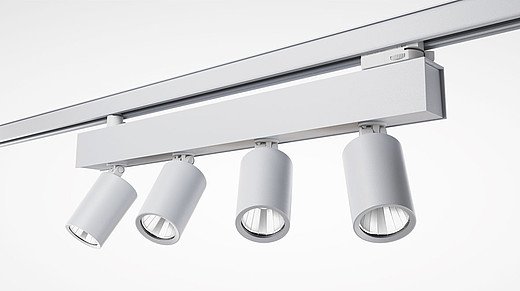 TWINGLE WALL
TWINGLE WALL generates homogeneous vertical illumination where the light emission is flush with the ceiling.