Now in it's 60th year, Interzum – one of the most popular shows on materials, design and components for furniture production and interior fittings industry, is being held from May 21-24, 2019 in Cologne, Germany. The show is held in Cologne every alternate year, and is organised by Koelnmesse GmbH.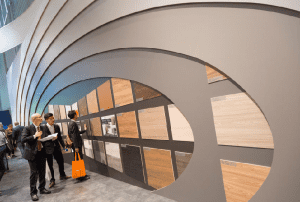 Each edition of Interzum is well-attended by Architects, Interior Designers, Traders, Manufacturers of furniture and allied industries. The 2017 edition of the show gathered 1732 exhibitors from 60 countries with 1364 of these coming in from outside of Germany. Visitor numbers stood at 69,000 from 152 countries including 18,000 from Germany. This shows the international bent of the fair.
The largest exhibition area at Interzum 2019 will be occupied by the "Function & Components" solutions with an underlying through of how customers' increasing demands in the areas of technology, energy efficiency, comfort and convenience can be fulfilled. The exhibits in this area include light and lighting systems, semi-finished products for storage, kitchen, office and frame furniture, fittings, locks and furniture components.
In the 'Materials & Nature' section, the concepts like conservation of resources and sustainability will be on display. This is where a comprehensive presentation of versatile materials for furniture design will again be offered, including wood, veneer, parquet, interior design and furnishings, decorative surface design, decor papers, laminates, wood-based materials, high-pressure laminates, solid surface materials, edge trims, surface treatments and finishes, embossing cylinders and sheet metal.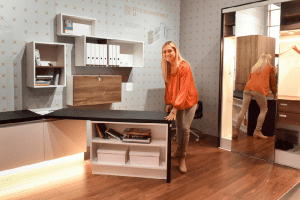 With the newly established 'Tiny Spaces – Living in Compact Homes' area, Interzum is trying to address a highly topical issue – how comfort can be combined with small living spaces? Companies like Blum, Hommel, Hafele and Pessotto, will present their responses to the specific requirements of living in tiny spaces. As suppliers to the furniture industry, they will provide important new inspiration for developments in interior design.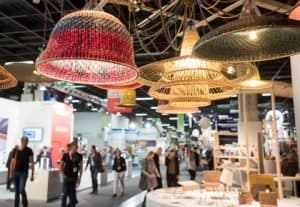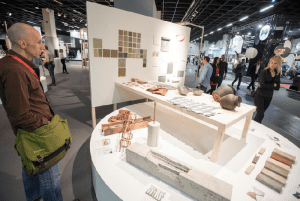 In the section 'Disruptive Materials – Changing the Future', the Berlin trend forecasting agency HAUTE INNOVATION will showcase some of the latest materials innovations and disruptive technologies at the trade fair. The exhibition will be divided into four main areas of focus: biological transformation, resource efficiency and sustainability, digital and smart materials, and production-related materials innovations. Featuring over 100 exhibits across 400 square metres, the 'Disruptive Materials' section will be amongst the major attractions at Interzum 2019.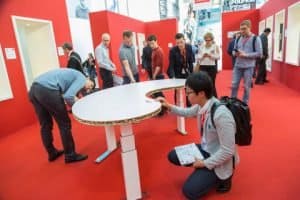 The 'Trends in Surfaces & Wood Design' area will present solutions for interior architecture and the furniture design of tomorrow, highlighting how innovative surface materials broaden the range of options available to the industry. The 'Surfaces & Wood Design' piazza, curated by the interior designer and trend expert Katrin de Louw, will address the subject of surfaces featuring Sustainability, Customisation, Haptic, Lightweight, Digital Printing, Anti-Fingerprint and Wood & Stones. With her Trendfilter® agency, she has already been responsible for a special exhibition on the topic of surfaces at the 2017 edition of Interzum. It is not just wood and materials that will be presented in the special exhibition, but also related product groups such as furniture handles, upholstery and decorative fabrics.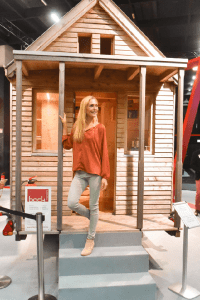 Visitors will have the opportunity to experience innovative solutions for life in mobile living environments. All the trends in the mobile sector are highly relevant to Interzum because new materials and innovations in function, machinery and lightweight design are required to put them into practice. Indeed, the requirements for mobile spaces are often even more demanding than in a typical residential context. A special event area at the fair will host impressive exhibits and highlight examples from the Maritime, Aircraft, Railway and Automotive areas.
In a new 'Digitalisation: Focus on Consumer Trends!' section, exhibitors will showcase a product or service they offer, or a best-practice example from their everyday business. Physical products with digital components will be presented, as will new business models and solutions in which digitalisation influences design, production, sales, logistics or recycling.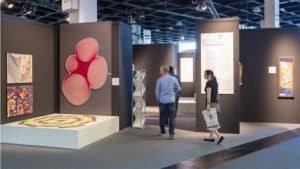 Here, a special area been dedicated to the subject of digital printing as an addition. The broad spectrum of potential uses of digital printing will be shown- ranging from the design concept to the finished piece of furniture and thus including all the important process steps required for the integration of this innovative technology into furniture production and interior design. The entire process will therefore be shown, from the choice of decor and its transfer into the computer programs to the actual printing stage and the subsequent finishing step. There will also be a presentation of a selection of leading specialists in the field. Visitors can discover how digital printing technology can be integrated into their processes, what process steps have to be taken into consideration and what expertise is available.
To register for Interzum 2019, click here.