U-Build is a simple modular construction system designed by Studio Bark, which encourages individuals and communities to self-build.
The system relies solely on a flat-pack kit made from timber parts, and is born from Studio Bark's desire to make construction "truly affordable" for the public.
Components can be quickly slotted together like puzzle pieces to assemble a building frame, and easily dismantled, recycled or reused at the end of the building's life.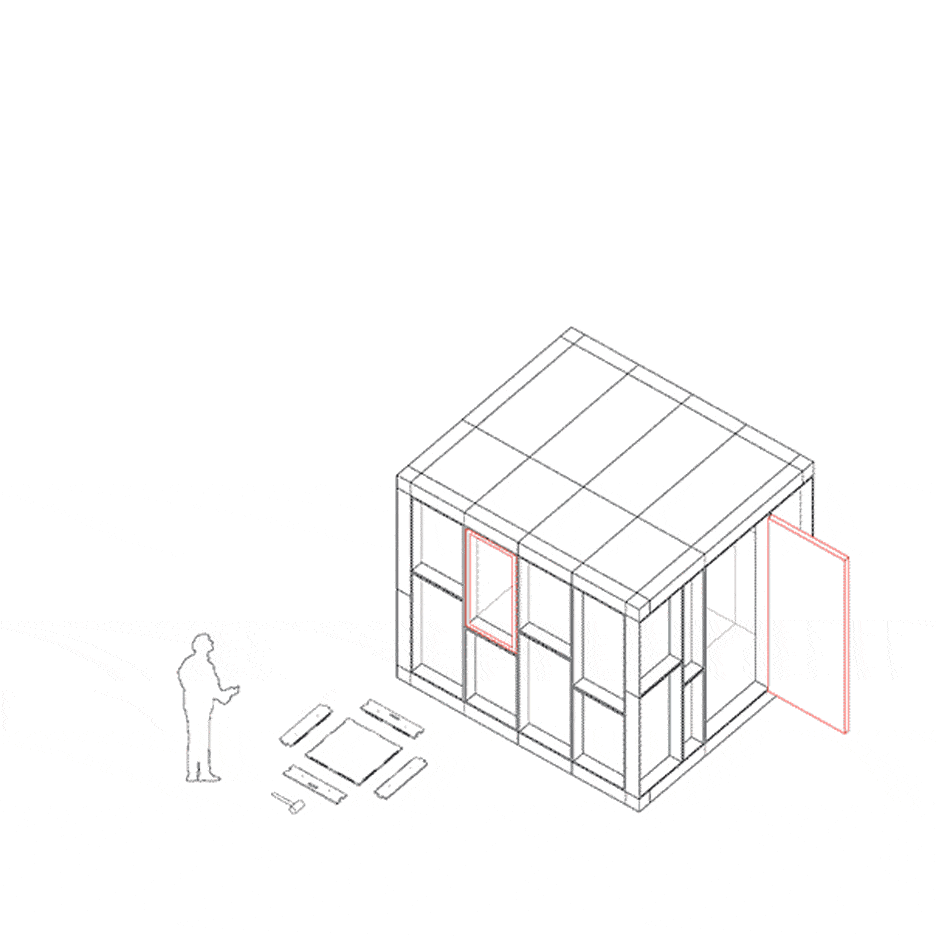 U-Build is a modular timber construction system developed by Studio Bark

"The design principles for U-Build came out of the desire to make construction truly affordable and truly self-built, opening up the prospect of self-led construction to a greater proportion of the general public," explained the London studio.
"The U-Build system is reusable, environmentally responsible, and incredibly cost efficient, with no quality sacrificed."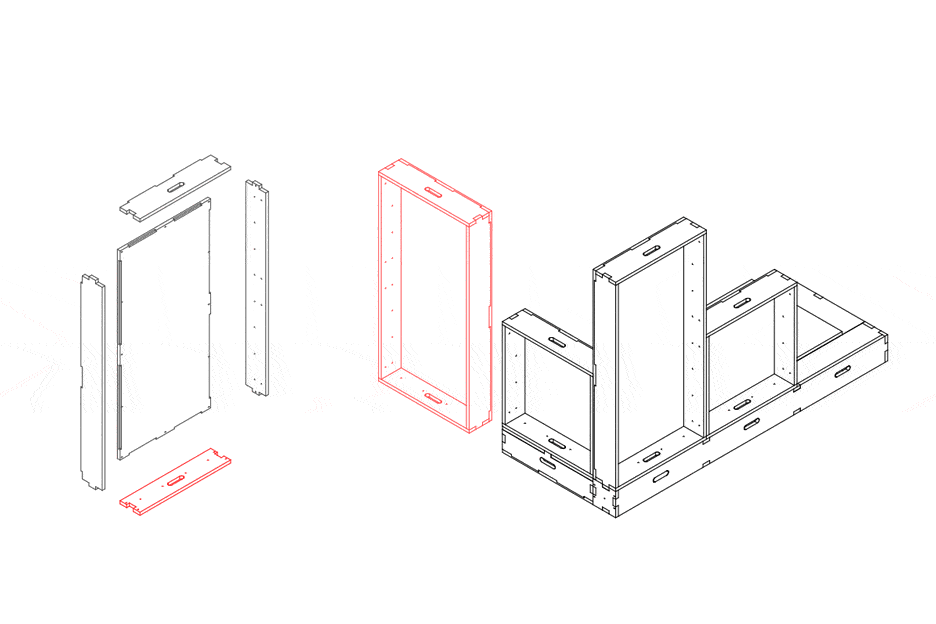 It relies on a flat pack kit that can be assembled into a variety of different building frames

Every U-Build component is produced off-site by local CNC fabricators, before being transported to the construction site where a small team of people can construct a building, using only simple hand tools.
To create a frame, the flatpack pieces are first slotted together to create hollow boxes, some of which have windows.

The two bedroom Box House was Studio Bark's first large-scale use of the system

These are then combined to create the desired configuration, ranging from a single room to a large public building. The structures are draught-free, and insulation can be slotted into the boxes.
"The hybrid offsite approach removes many of the difficulties associated with traditional construction, harnessing the accuracy, speed and repeatability of offsite manufacture," added the studio.
"At the same time, it reduces the scale and complexity of conventional offsite techniques, enabling the building shell to be assembled by people with limited skills and experience using only simple hand tools."


Box House was built in collaboration a young client with limited construction skills

The first large-scale use of U-Build was Box House, a recently completed house that was built by a young client with limited construction experience.
Documented in an episode of Grand Designs in April, it comprises two large bedrooms and has been wrapped in black timber cladding.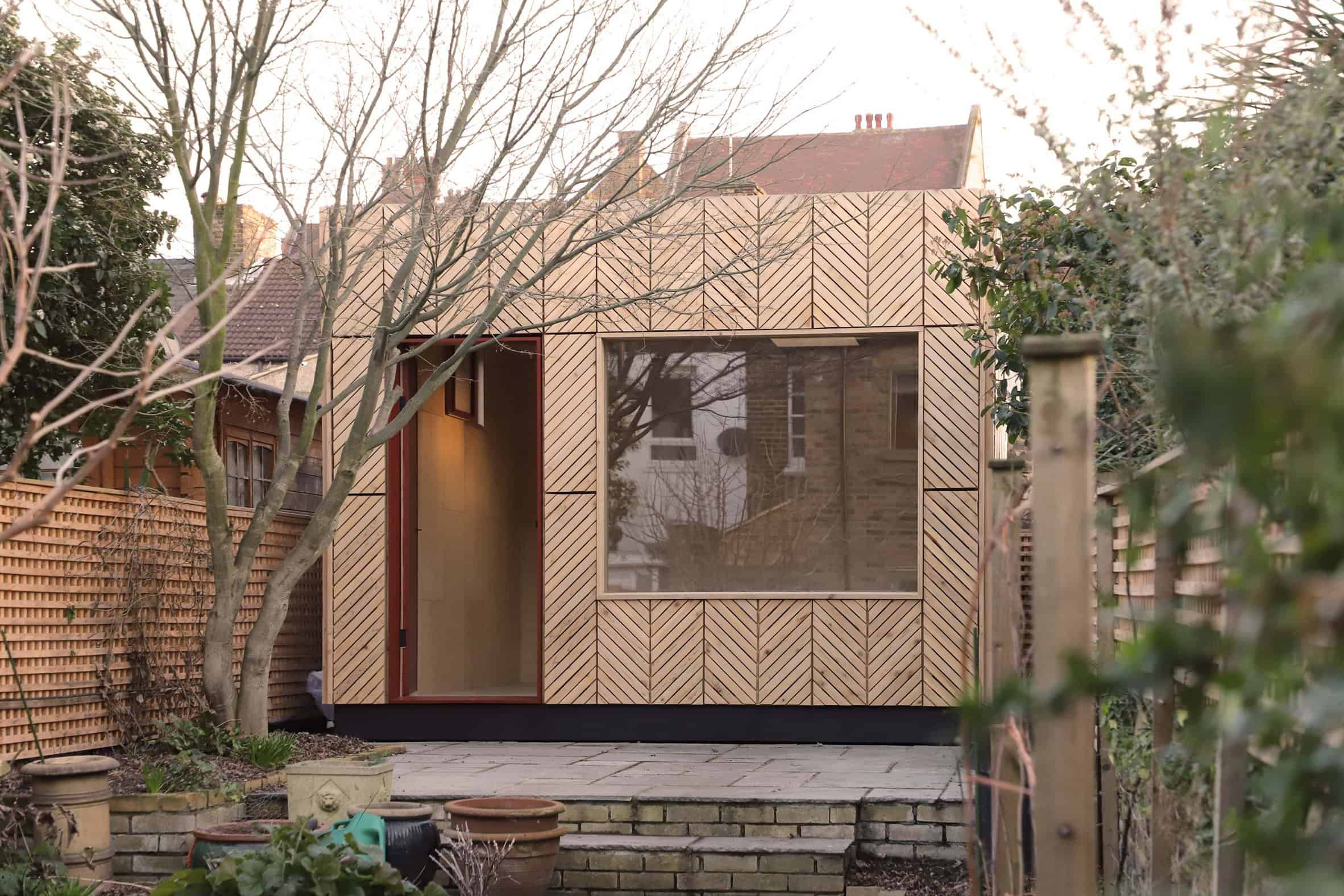 The U-build system has also been used to create a garden studio.

Studio Bark has also used U-Build to create a garden studio and "internal living pods" within a number of old industrial buildings, much like The SHED micro home the studio designed in 2017. In the future it hopes it will offer an alternative to contractor-led construction on community housing and workspaces.
The U-Build system is currently on display at Grand Designs Live in ExCeL London, as part of an installation that invites the public to create their own homes with augmented reality.

It has also been used to create "internal living pods" inside empty buildings. 

Studio Bark hope that the system will become widely adopted. Using data from the Self Build Portal, the studio claims that the system will allow users to construct a house at least two months quicker than using tradition construction techniques.
It has designed the structures to ensure they can be easily deconstructed or recycled, or moved to a new site and reassembled in the same or a different configuration.

It makes construction accessible to all and only requires simple construction tools

Creating the components off-site also reduces errors and inaccuracy, minimizing waste timber said the studio. Any waste that does result can be contained in a clean location and transferred to a specialist recycling facility, avoiding often inevitable contamination that occurs onsite.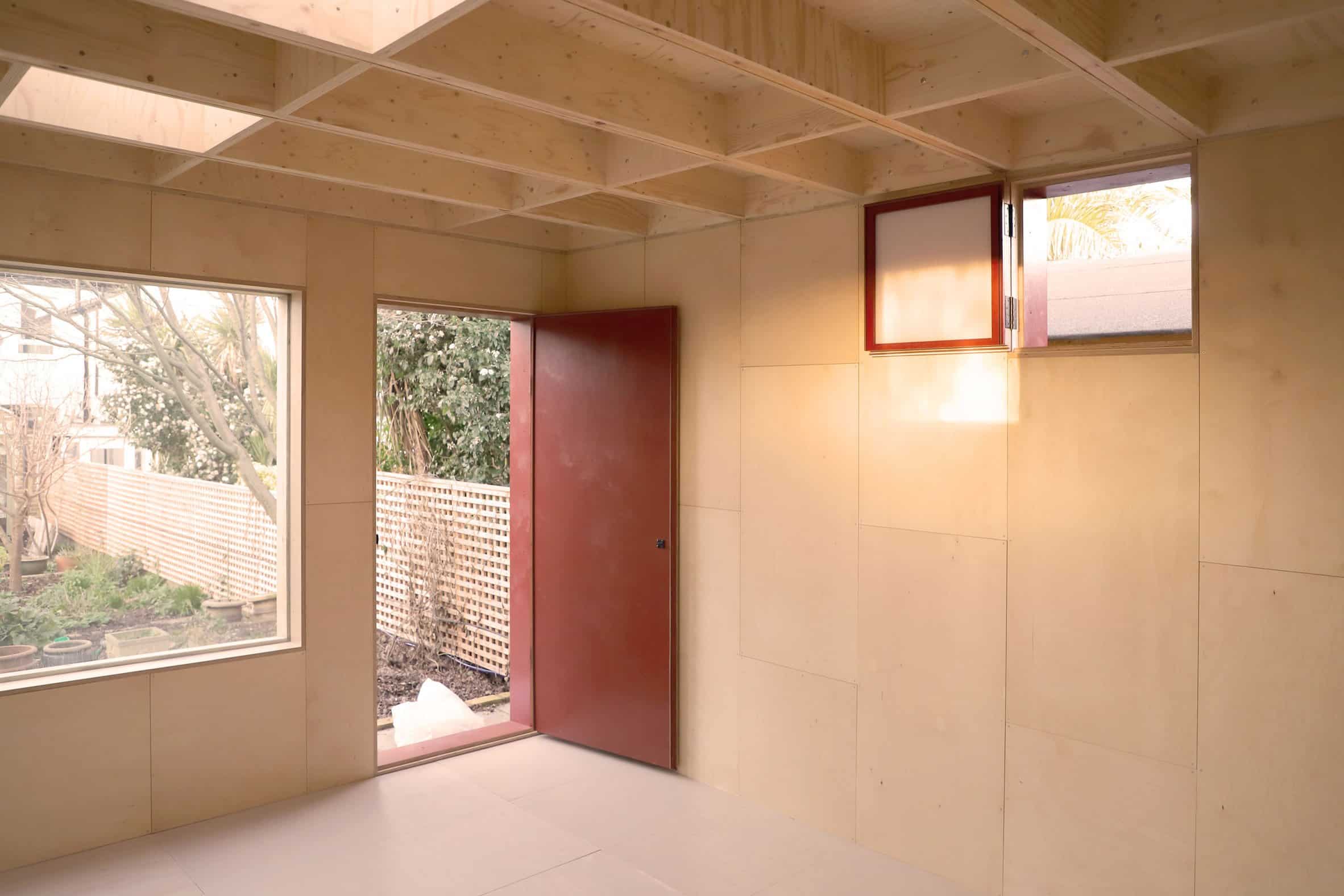 Founded by Wilf Meynell in 2014, Studio Bark is a London architecture studio that specializes in the development of sustainable design.
(Source: www.dezeen.com)