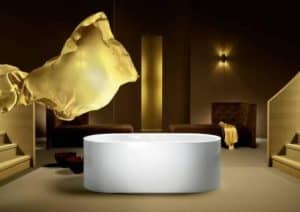 Specialising in solutions for the premium-end of the market, especially for the luxury hotels, the German sanitaryware manufacturer – Kaldewei offers an innovative range of bathtubs. Featuring  SOUND WAVE, Kaldewei provides an extraordinary experience of sound – both in and under water.  The user can not only listens to the music, but actually feel it. With the bathtub acting as the sound box, the user experiences music in bathrooms like never before.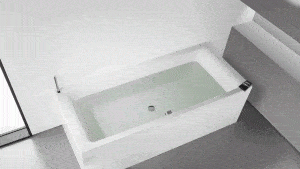 The bath audio system is installed together with the bathtub. Its six acoustic panels and two transducers are placed outside the tub using adhesive to prevent damaging the special steel enamel – an enamel that has come to define the DNA of Kaldewei range of sanitarywares. The transducers are connected to the receiver and control box, while the control box is plugged into a power source.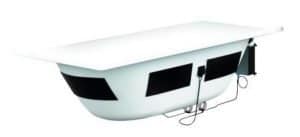 When panelling the tub, the SOUND WAVE audio system is concealed behind the panels, but still able to receive signals from the smart phone, laptop or tablet. SOUND WAVE can wirelessly play music from any Bluetooth®-enabled device. The device (smart phone, laptop, tablet, PC) must be within a range of ten metres. SOUND WAVE is simple to operate with the device. After activation and connection to the system, SOUND WAVE will then automatically recognise the device each time it is used again. Up to eight devices and persons can be stored in pairing mode – a practical solution for large families.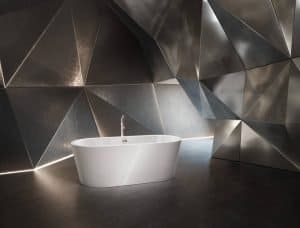 SOUND WAVE bathtubs by Kaldewei come in various shapes, ranging from the conventional to otrherwise. The rectangular bathtub is a classic among the baths. Designed to preserve individuality, KALDEWEI offers a diversity of rectangular shapes.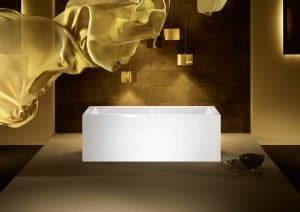 A freestanding bathtub typically relies on space for full effect. So when there's luxury of space, the Architect will find inspiration in the KALDEWEI MEISTERSTÜCKE collection, crafted exquisitely in superior KALDEWEI steel enamel.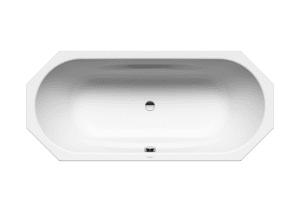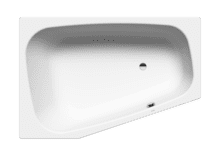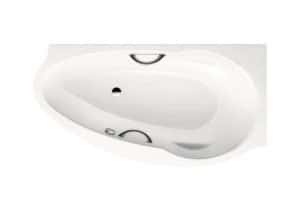 In many instances, the position of the bathtub in the corner of the room stands in the way of a relaxing bath. KALDEWEI corner bathtubs, also featuring SOUND WAVE, are designed in a creative style to offer versatile corner solutions for any bathroom, combining comfort with aesthetics in elegantly crafted models. As left- or right-hand versions, they come in oval or tapered shapes with armrests and provide ample space to enjoy a bath alone or with a partner.