With an exhibition area covering 19 halls comprising 2,626 exhibitors from 22 countries, the 2019 edition of Guangzhou International Lighting Exhibition will be held from June 9-12 at the China Import and Export Fair Complex in Guangzhou, China.
An impressive line-up of exhibitors for the 2019 show reaffirms the prominent role of Guangzhou International Lighting Exhibition (GILE) as an ideal platform for the lighting industry to convene and seize business opportunities. Some of the leading exhibitors this year include Alanod, BJB, Fumagalli, Ligman, MLS, HCSemiTek, Everlight, Luminus, Cree and Inventronics.
On the 2019 edition of GILE, Ms Lucia Wong, Deputy General Manager of Messe Frankfurt (HK) Ltd, stated, 'Guangzhou International Lighting Exhibition has become an annual gala for the lighting industry. The show not only provides strong support for exhibitors but also encourages them to remain close to the market. The 2019 show will once again showcase a diverse array of lighting technology and will host an event programme that truly reflects current and future trends of the industry. I hope that visitors can make use of our effective business matching services and that the show provides a successful business environment for all involved.'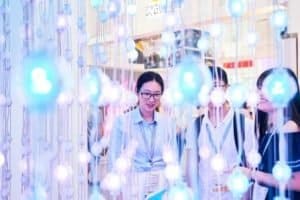 The 'smart city' concept, 5G and AIoT (Artificial Intelligence of Things) are all the elements that are driving the lighting industry forwards into a new era. Products such as smart street lamps are utilising these kinds of technologies in myriad ways and are helping to reshape the industry chain, while lighting products have already become integral components in the smart home ecosystem.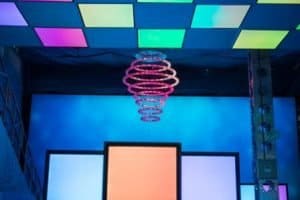 As a barometer of the lighting industry, GILE 2019 will focus its theme of 'THINKLIGHT: Envisage the Next Move' to gain insights from the lighting community about how these new technologies and industry sectors pose both opportunities and also challenges. The event programme with its line-up of internationally renowned speakers will discuss how companies are balancing the act of leaping forward into new domains while also maintaining a key grip on the basics of lighting in the quest to be both innovative and responsive. Many companies exhibiting at the show will be exhibiting  state-of-the-art technology and products that have required a giant leap away from traditional lighting products.
The Guangzhou International Lighting Exhibition is a part of Messe Frankfurt's Light + Building Technology fairs headed by the biennial Light + Building event. The next edition will take place from 8 ‒ 13 March 2020 in Frankfurt, Germany.