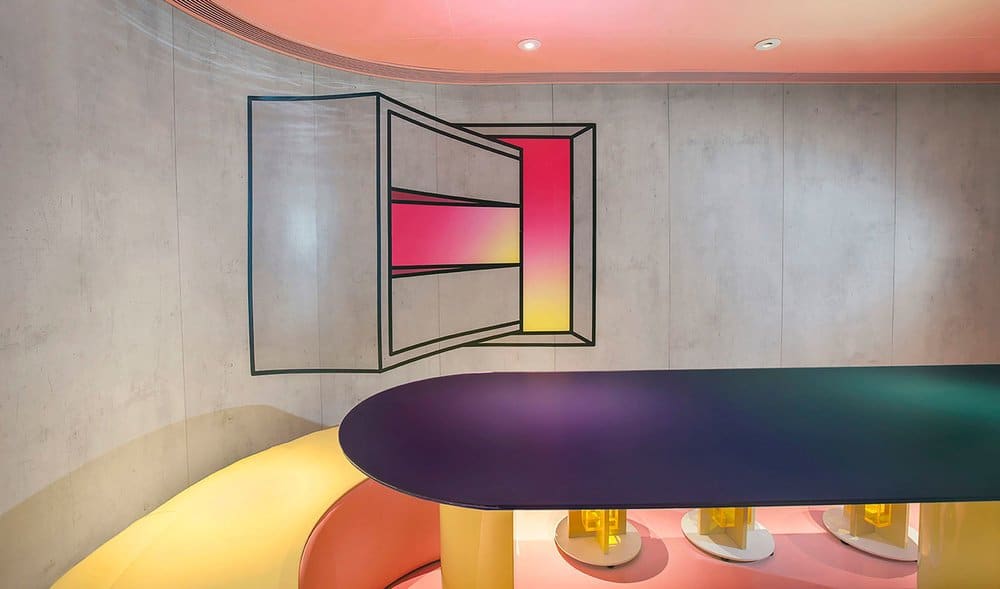 Hong Kong architect Nelson Chow has designed a postmodernist sweet laboratory in Causeway Bay, Hong Kong. Eat Darling Eat presents interiors that are as delicious as the confectionary.
The design aesthetic is fully immersive, creating an illusory environment with the use of bright geometries and organic shapes. The result is one-of-a-kind: bold, surreal, and a utopian remedy that enhances the global perspective of popular culture.
This dessert laboratory offers customers a visual respite from bustling Causeway Bay with whimsical interiors that mirror the imaginative, eclectic menu of delicious bites and the brand's innovative philosophy of rediscovering classic childhood desserts, with a very contemporary twist. The interior stimulates visual senses with provocative tones and textures that celebrate the art of dessert making.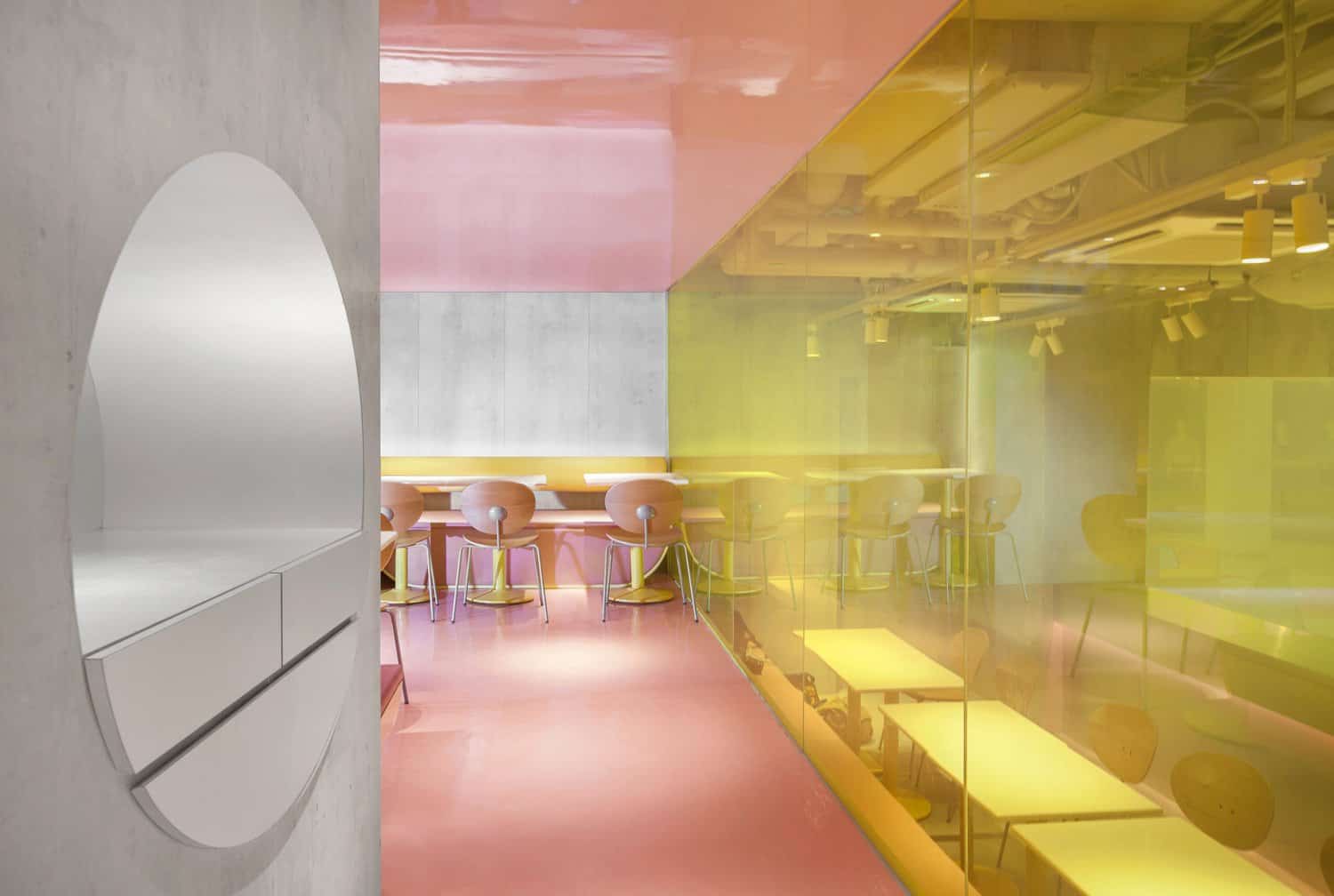 Yellow tinted glass separates the two levels, attracting customers upstairs where a pink lounge with reflective ceiling and flooring creates a luscious backdrop as they enjoy their desserts. The corners at each end of the lounge have angular tables with a rounded end and curved walls imprinted with vivid artwork presenting optical illusions so customers enjoy a visual sensation while they savour their innovative, experimental desserts.