Firm:  JSDA – Jignasu Shah Design Associates
Principal Designer: Jignasu Shah
Project Type: Renovation of Old Bungalow
Location: Ahmedabad
Project Consultant: PSDC – Pratik Shah Design Consultancy
This particular project is about a 50 year old bungalow renovation. The property is located in the higher socio-economic area of Ahmedabad.
The approach of the bungalow is little critical as there is no direct entry from the internal road or main road. One has to pass through a long side passage of the adjacent bungalow to make an entry. So the architect took this challenge to enhance the entrance and made an elaborate entrance passage with composition of natural stones, grass and lots of natural plants.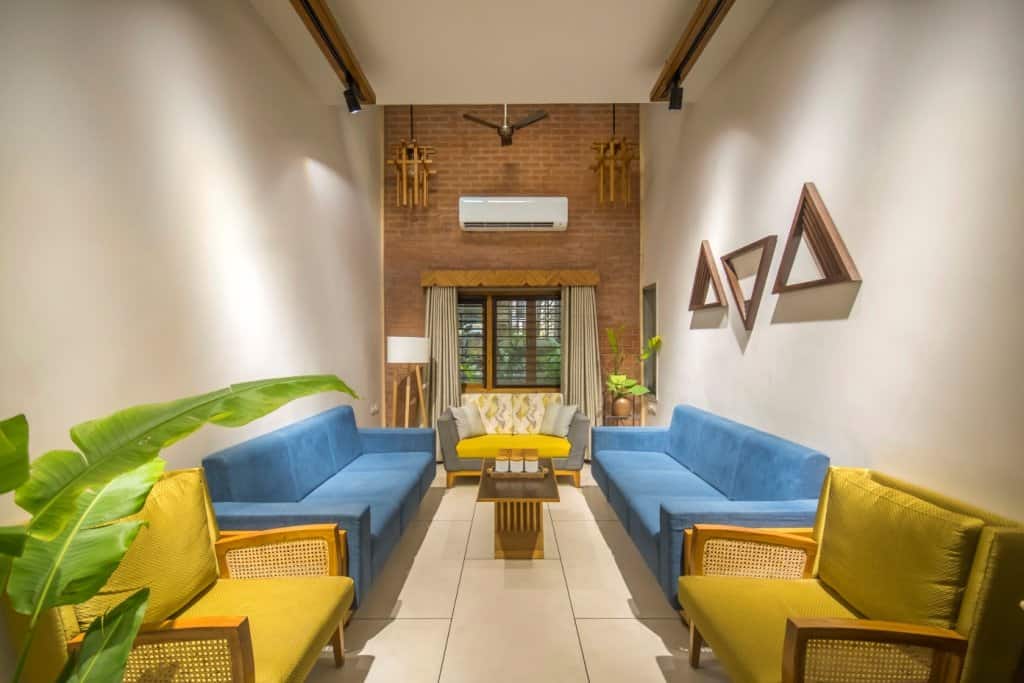 Talking about the interiors, the challenge was to keep the strength of the old load bearing wall structure, intact and yet mould it into the early modernist theme, as per client's need. After few brainstorming sessions, the team realized that the problem in the existing layout was the undefined non- useable central court area which could connect all the other spaces around it. So the primary focus at the spatial level was to connect all other spaces to the central court and make the court as lively as possible.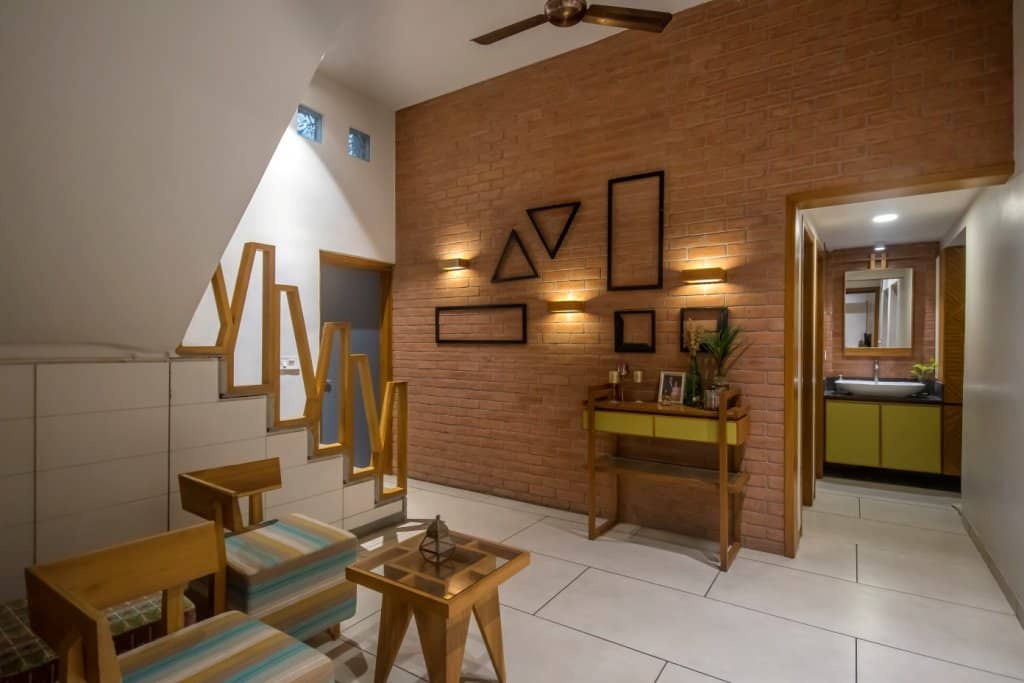 Considering the structure in mind, the design team removed the wall between the living area and the court as much as they could; carved out a cozy breakfast zone under the staircase in the court; created a natural brick wall backdrop; strategically placed glass bricks on east facing wall to get filtered morning light on brick wall; used striking fresh green and cobalt blue colors for furniture to make the ambience more vibrant. A special feature of the project was minimum use of linear elements made out of polished wood for electric supply which houses lighting fixtures as well, instead of using false ceiling. Another special thing worth mentioning here are the harmoniously designed storage boxes/cupboards/wardrobes with variation in levels, materials, opaque levels, finishes and yet settled in symphony with each other and the ambience around.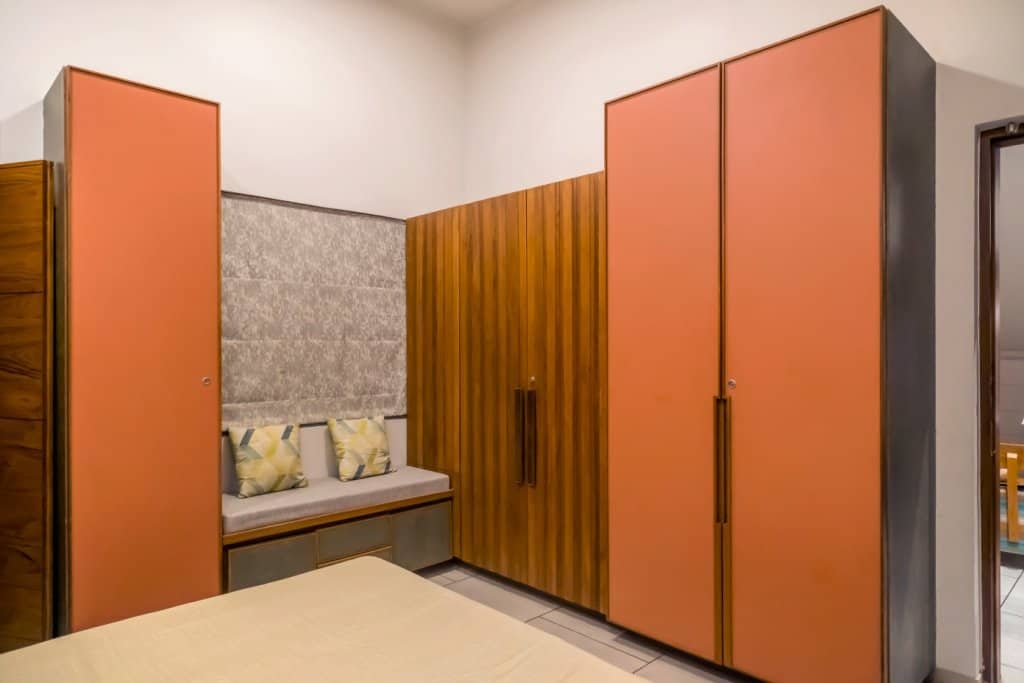 As far as the color scheme and the material palette of the house is concerned, the architect team highlighted the background with earthy colors such as beige flooring, terracotta brick accent walls, natural grey cement sheet, custom made wooden lighting elements against the light grey ceiling; and for the foreground they used vibrant colors such as blue, green, yellow, pink and orange. The client is fond of natural plants, so they considered lot of adjacent spaces, corners, niches for green pots.
View Complete Gallery: