It's an interesting amalgamation of personal and professional interest. Acclaimed Architect N. Mahesh has designed and created a museum using Canadian Wood species to showcase a private collection of over 7,000 bells. These bells have been collected by his wife Latha over the last 30 years in their travels to about 90 countries.
Canadian Wood liked the idea of such a museum and joined hands with Ar. Mahesh to create a building befitting his marvelous collection for display. The wooden exterior and interiors of the building are aesthetically appealing, warm, and inviting.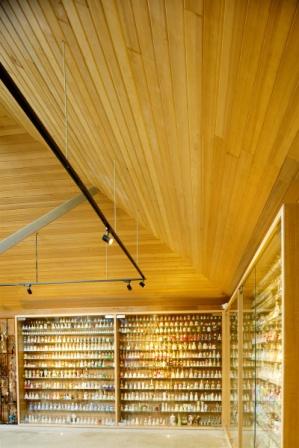 The buildings' interior features 'tongue and groove' (T&G) paneling made in Canada by using Western hemlock – ideal for mouldings and mill work. The exterior cladding is made from rough-sawn Western redcedar, a species known worldwide for its durability and dimensional stability when exposed to the natural elements.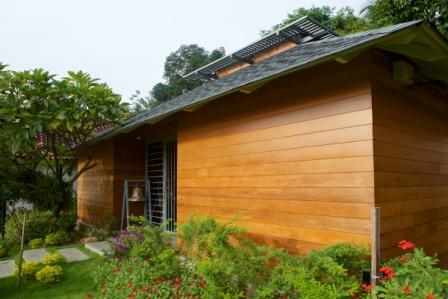 While speaking about the project, Mr. Pranesh Chhibber, Country Director, FII India, said, 'It was both a pleasure and a privilege to collaborate with Architect N. Mahesh on this project, which is very close to his heart. Since it is an outdoor location, we had to be extremely mindful of the weather conditions and accordingly we chose two of the finest Canadian Wood species, known for their durability, stability and beauty. The result is something we are all really proud of.'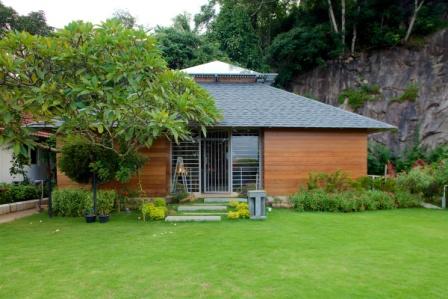 Commenting on the museum, Architect N Mahesh said, 'I am very happy with how the museum turned out. The idea was to create a space that was extremely minimalistic with clean-cut designs, allowing for a lot of sunlight to come in. The wood used perfectly complements the simplistic design ideaand helps with temperature control. What makes it even better is that the wood is PEFC and/or FSC Certified and sourced from sustainably managed forests in B.C. Canada, making it not only eco-friendly but also carbon positive.'
Canadian Wood, formally called FII India, is a crown agency of the government of British Columbia (B.C.), the western most province of Canada, mandated is to promote B.C. forest products from Canada in the offshore markets, through education and technical support to the industry apart from creating awareness about its species and their properties in the Indian market. Canadian Wood team in India engages with Architects, Developers, Manufacturers and Traders to spread awareness and respond to their queries on Canadian Wood species. The team operates out of three offices located at Mumbai, Delhi and Bangalore and showcases products made by Indian manufacturers with various Canadian Wood species at its Display Centre located next to its Mumbai office, which has over the last five years has become a favourite place for the target audience as well as the end customer to walk in for ideas in wood and consulting.