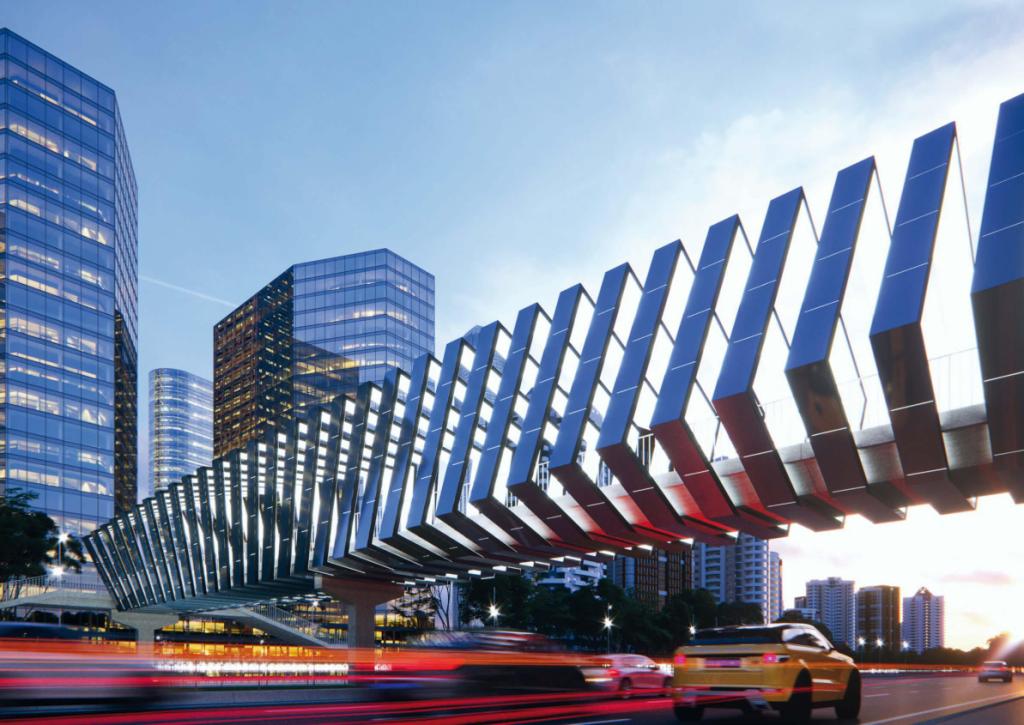 AVANCIS, the leading German manufacturer of premium solar facades offers the architectural module – SKALA. SKALA is a thin-film PV module operating as a solar active building material to set totally new standards of aesthetic solar facade solutions – no matter what type of building or construction project. AVANCIS SKALA Solar Facades are unique – in terms of design, energy efficiency, performance, quality and product safety. In simple terms, we can SKALA is a multi-functional building material which generates solar energy.
Architects, facade planners and investors are given the possibility to realize individually designed solar facades with the highest aesthetics and highest energy output at the same time.
The design of the module is pure aesthetics: frameless, without visible fixing with a homogeneous glass surface in different colors.
QUALITY
SKALA is developed and produced in Germany. Certified to ISO, IEC, UL and abZ (German general building approval), SKALA offers the highest quality and safety standards in the PV and construction industry.
SKALA transfers passive building envelopes into power generating facades and actively contributes to the energy balance of buildings – even under unfavorable weather and site conditions.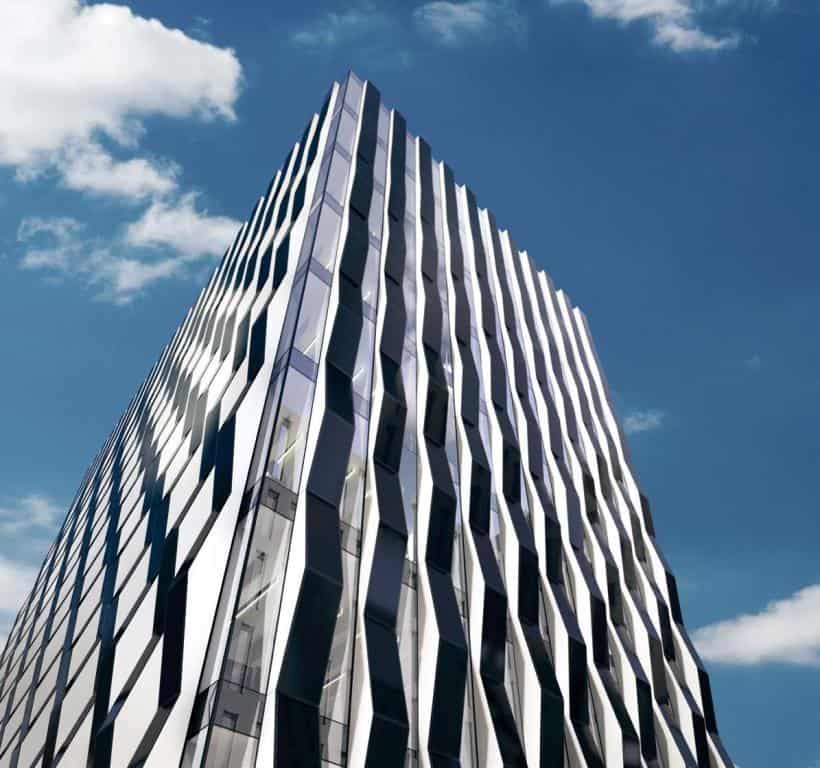 ONE MODULE, ENDLESS POSSIBILITIES
SKALA is a cross-material all-rounder. By spanning a range of material, length and color, the module allows maximum freedom in planning and designing solar active elements of a building envelope.
Builders, architects and facade designers get a scalable building material for environmentally friendly facades which improve the energy balance contribution to the building and thus reduce the total cost of ownership.
SIZE
SKALA architecture modules have a standard size of 1587 mm × 664 mm which can be adapted to the minimum size of 664 mm × 664 mm. The combination of standardized and resized panels creates exclusive and customized solar façades.
SKALA can be combined with a wide range of different facade materials like aluminum, fiber concrete, wood, mesh metal etc. The dream of an aesthetic and at the same time economical solar facade becomes reality.
COLOR
Based on the special characteristics of the CIGS technology, SKALA modules are characterized by a uniform black surface. Furthermore, SKALA architecture modules are also available in different colors. In contrast to other colored PV modules, SKALA use the reflection of the sunlight to create the colorfulness.
Available Colours – Black, Blue, Grey, Anthracite, Green, Bronze
 FULL SERVICE CONCEPT: FROM PANEL TO A FULL FACADE PROJECT
The planning and execution of solar facades require a special engineering expertise. In addition, the design, technical and economic aspects from the customer, architect and construction managers need to be coordinated with the requirements of the facade builders and electricians
All product and service strategies for the premium facade market are developed at the AVANCIS BIPV Design Center: from the product competence, to the technical consultancy up to the responsibility for planning, supervising and finally the execution of the whole facade project via their network partners.
Basic
MODULES ONLY – Production and delivery of customized facade modules.
Advanced
MODULES & CONSULTING – Production and delivery of full facade kits including technical and economical consultancy.
Full Service
TURNKEY SOLUTION – Design, planning and realization of the entire solar facade solution. The full service package includes all services for a turnkey facade, starting from the idea to the design up to the project and partner management for the realization.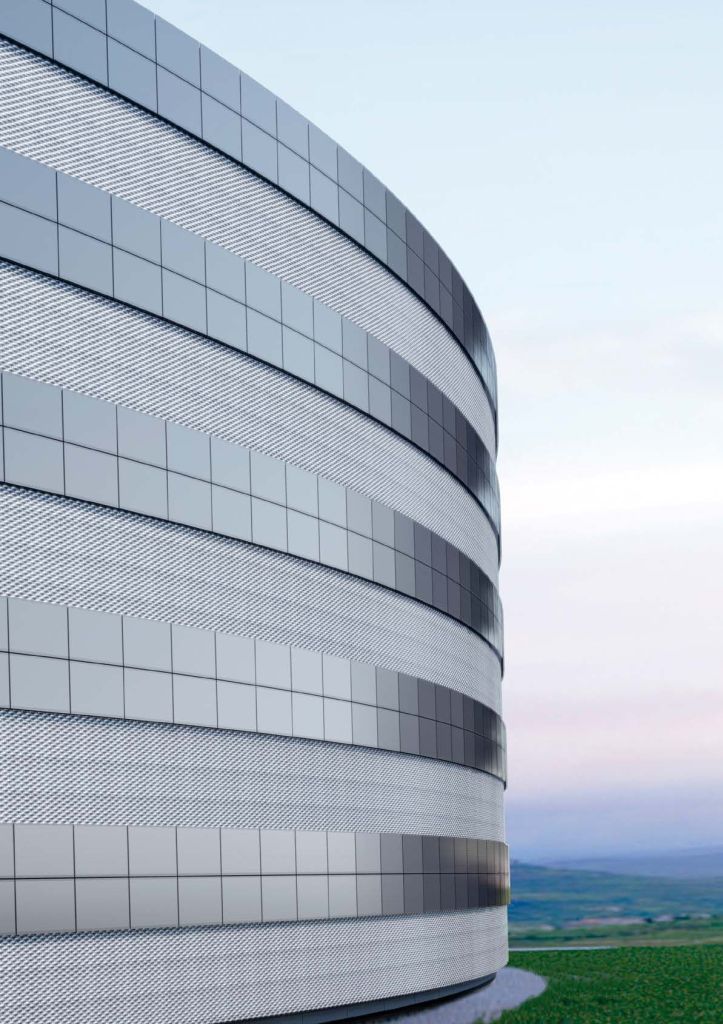 VENTILATED FACADE SYSTEMS WITH SKALA
SKALA architecture modules were designed for the innovative and functional use in ventilated facade systems as part of an energy efficient and sustainable building envelope. Ventilated facades combine the advantages of an aesthetic solution with a thermal and water repellent protective cover for the building.
With SKALA, the passive facade becomes a solar-active facade which generates green energy for the building. Whether as prefabricated facade kit or turnkey facade solution, SKALA is your module for your individual energy efficient construction project.
MOUNTING: EASY, FAST AND FLEXIBLE
Depending on regional and local building regulations, SKALA modules can be installed in portrait or landscape format. Thanks to their sophisticated mounting kit, they can be combined easily with any facade substructure.