One space in your house that demands more consideration when it comes to design is the bathroom. Bathroom tiling is commonly regarded as an aesthetic technique but it serves far more functions. When you use tiles on bathroom walls or floors, you get a number of advantages, including radiant heating and moisture resistance. With the variety of designs for bathroom wall and floor tiles available in India, anyone can choose what kind of tiles they want in their bathroom. Tiling is something one can do on their own, the only things you would need are a proper plan, materials, and tools. 
If you are planning to install tiles in your bathroom, you have come to the right place. In this article, we have provided step-by-step instructions on how to tile your bathroom. We have also listed the tools you will require for this purpose along with the most popular bathroom tiling ideas.
Things to consider while choosing tiles for your bathroom
Bathroom tile designs are easily available in India in materials like ceramic, porcelain, terracotta, marble, slate, and many more. Nevertheless, the choice is yours. For example, if you want your bathroom to exude luxury, marble tiles can be at the top of your list. However, if you want more long-lasting and sturdy tiles for your bathroom, slate should be your first choice.
Dimensions
For smaller bathrooms, wall tiles with a dimension of 4 x 4 inches can be used. However, in a larger bathroom, tiles with a dimension of 12 x 24 inches can be installed. 12 x 12 square inches is the standard tile size for bathroom floors.
Your budget
Check the list given below and decide which type of tile best suits your budget.
Texture
There are numerous textures & designs available in the Indian market for tiles, including wave, wooden, mosaic, and many more. The main advantage of using textured tile for design in bathrooms is that they are anti-skid due to their relatively rough surface. Additionally, these tiles also come with moisture resistance.
Tile and grout colour
Choosing the tile colour for your bathroom floor and wall may be simple for some people and difficult for others.
Most people prefer to use light shades in the bathroom like cream, beige, white, grey and more. Blue, green and pink coloured tiles have also gained popularity for bathroom floors and walls in the last few years.
The most popular grout colours among the professional tiling community are black and white. Some of the other well-liked colours for grout are mossy green, and brown.
Finish
The visual appeal of a tile is determined by its finish and colour. Ceramic tiles come in a variety of finishes, including glossy, rustic, matte, and others. The finishes available for stone tiles include natural, satin, brushed, and tumbled. So, depending on your requirements and the overall look you want to achieve, you can opt for any of these types.
How to tile a bathroom?
Tools that you will require
Tile cutters
Image Source: Shopify
You may buy tiles of uniform size for your bathroom. However, you will need to cut many tiles for the uneven corners of your bathroom design. For this purpose, you can use a manual tile cutter or a wet tile saw.
Measuring tape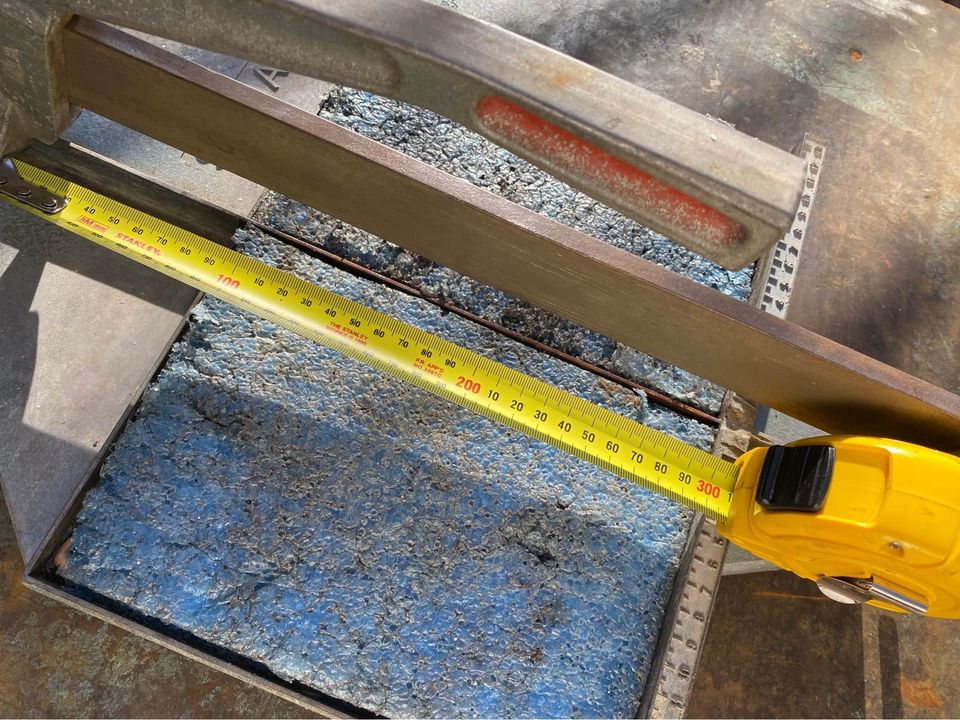 Image Source: Facebook
You can use a simple measuring tape for maintaining accuracy while tiling your bathroom. They are especially helpful in cutting tiles with precision. If you have a large ruler, you can use it as well.
Pencil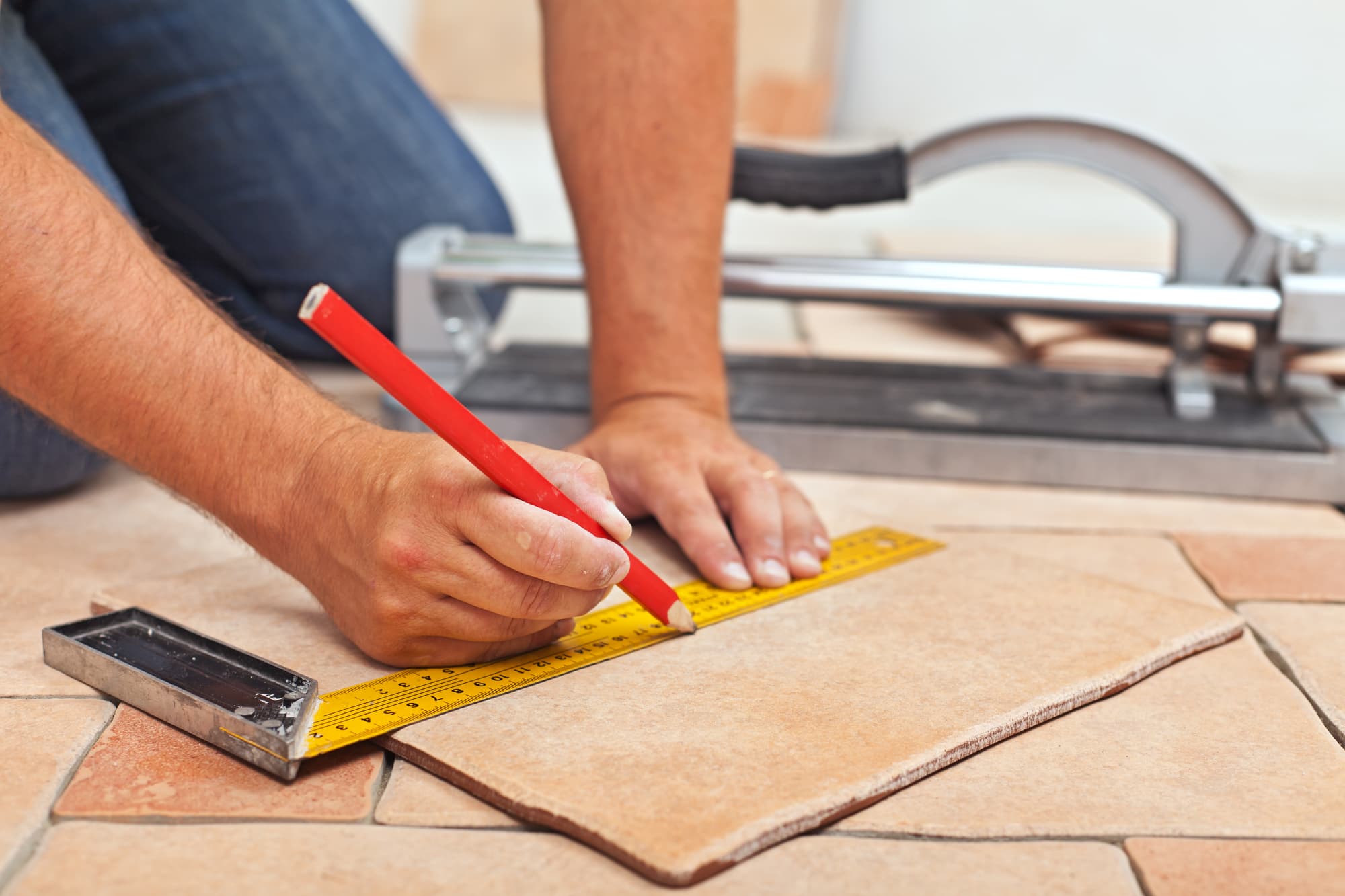 Image Source: New Sunrise Cleaning and Restoration
A pencil will be needed to mark points while you measure using measuring tapes. You can use a basic pencil for this purpose. If you have an erasable marker, it can also be used.
Notched tile trowel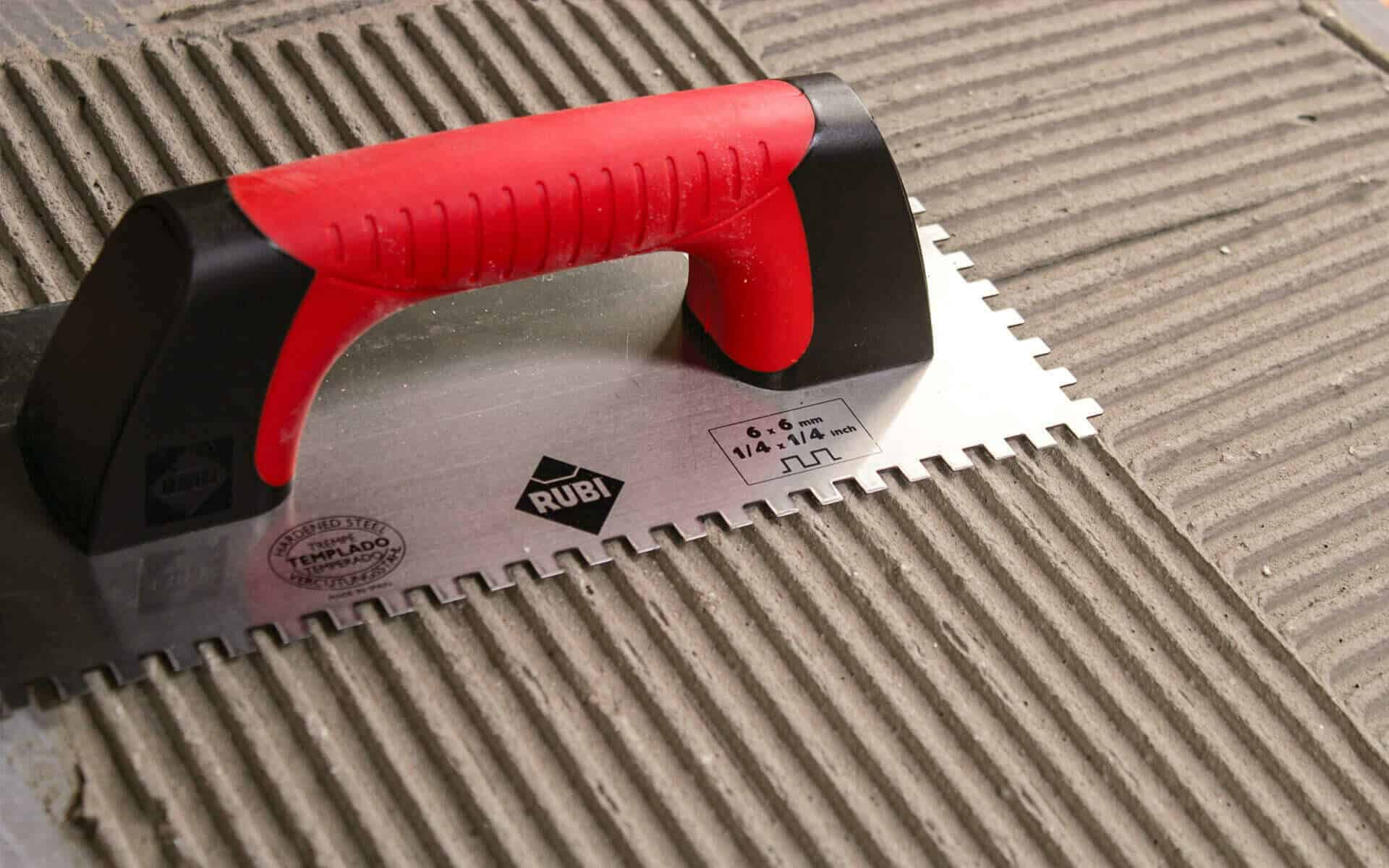 Image Source: Rubi.com
A Notched trowel is a steel-based instrument used to scoop mortar and spread adhesive. It has a notch which helps create an even base out of the rigid mortar.
Paddle or electric mixer
Image Source: Rubi.com
Mixing is very important when it comes to mortar. To mix the mortar or tile adhesive, you will need a paddle mixer or an electric mixer.
Rubber or plastic buckets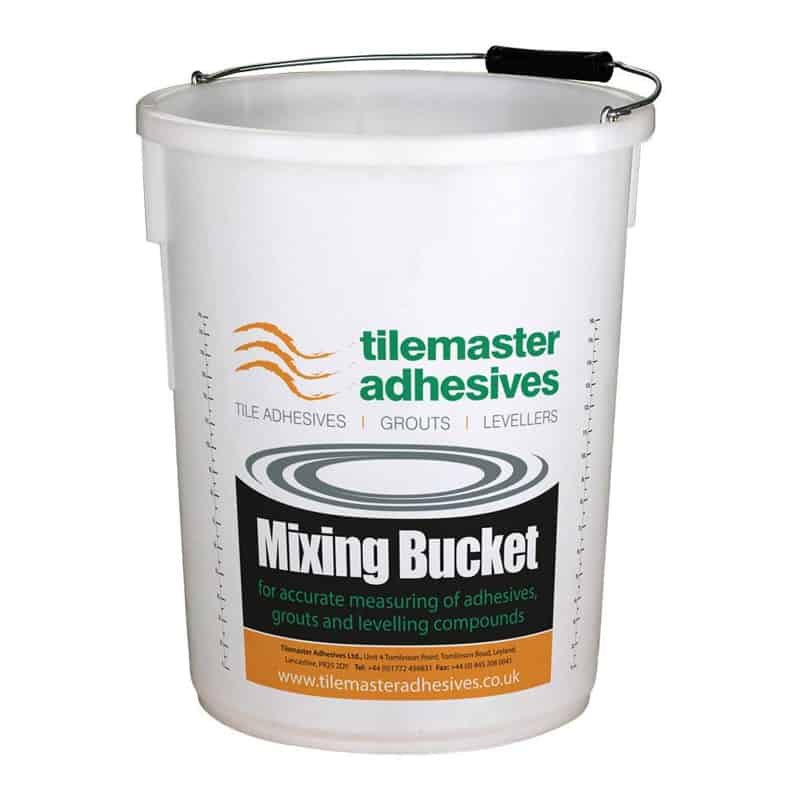 Image Source: Protilertools.co.uk
Buckets are necessary while tiling your washroom as they serve multiple purposes. You will need them to mix mortar. You will also need a water-filled bucket handy all the time while tiling.
Grout floats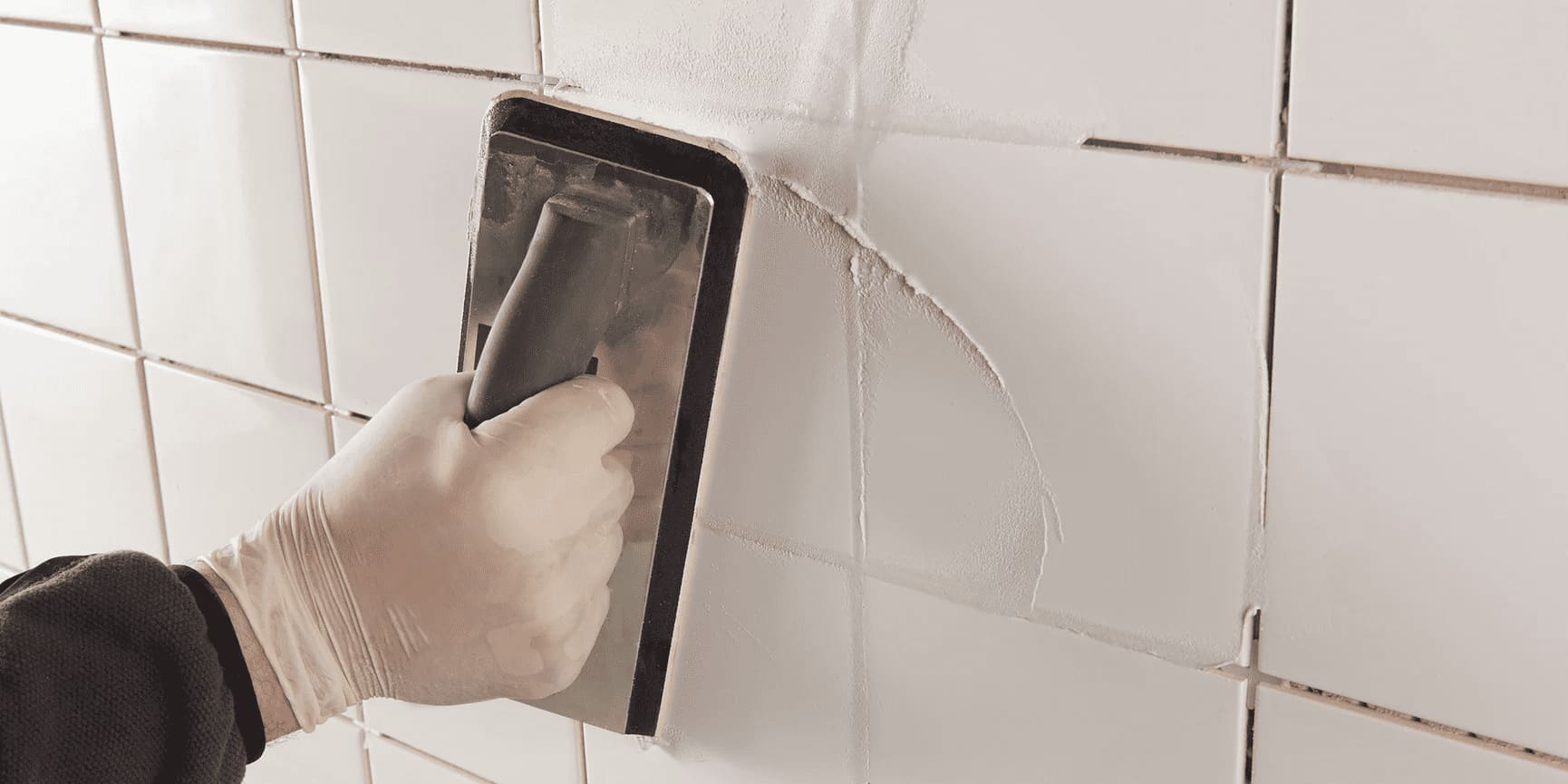 Image Source: Tomand.co.uk
Grout is a paste made from mortar used to fill the gaps between tiles. You need grout floats which are made only for the purpose of ensuring an even and clean distribution of grout.
Tile spacers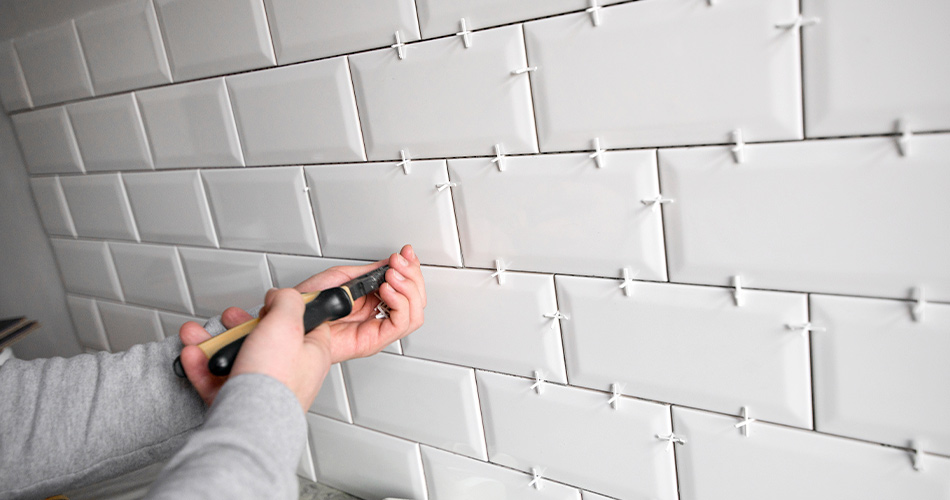 Image Source: Tilingadvice.co.uk
Tile spacers are used to create an even gap between all the tiles so that the grout can be filled evenly. They are not heavy on the pockets and serve an important purpose. 
Step-by-step bathroom tiling instructions
Get your bathroom ready for tiling
Make sure that the surface you are about to tile is clean. In case you have old tiling on your washroom floor or wall, remove it very carefully. New concrete must be dried up well before you design it with bathroom tiles
Waterproof your bathroom well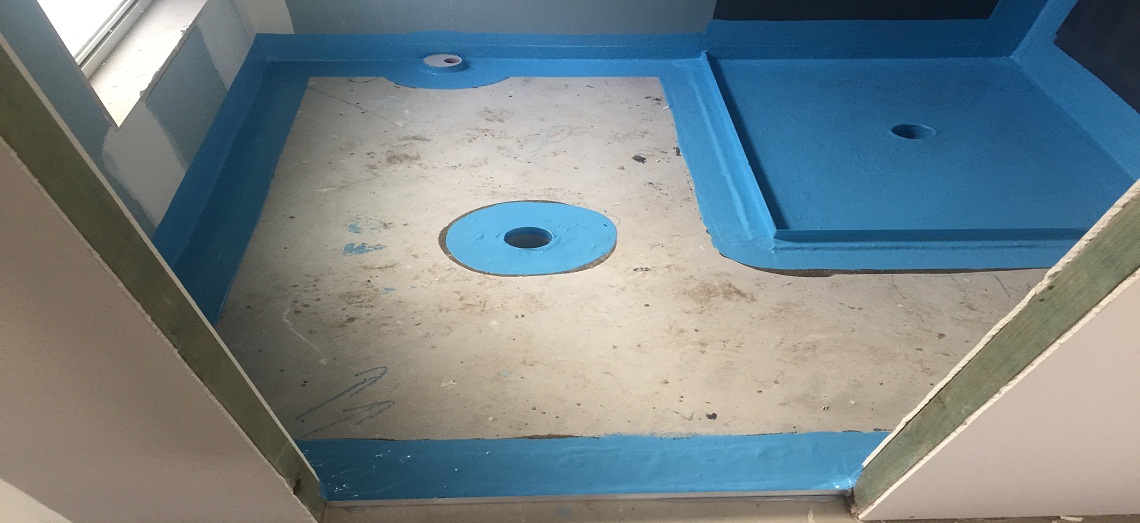 Image Source: Glorious Enterprises
Waterproofing is a must before tiling your washroom. Firstly, apply primer with a paint roller to the walls and floor of the bathroom. After the primer dries up if you have any holes or gaps in your floor or wall, fill them with silicon. Apply masking tape around the wall and floor to the level you want to make your bathroom waterproof.
Now, you can apply the waterproofing agent to the walls and floor. Then, add a waterproofing membrane to cover the cracks in the wall and floor and let it sit for at least 24 hours. The next day, put an extra coat of waterproofing on the walls and floor and leave it for another 24 hours. Now, your bathroom is ready for tiling.
Measure the shower dimensions to know how many tiles you need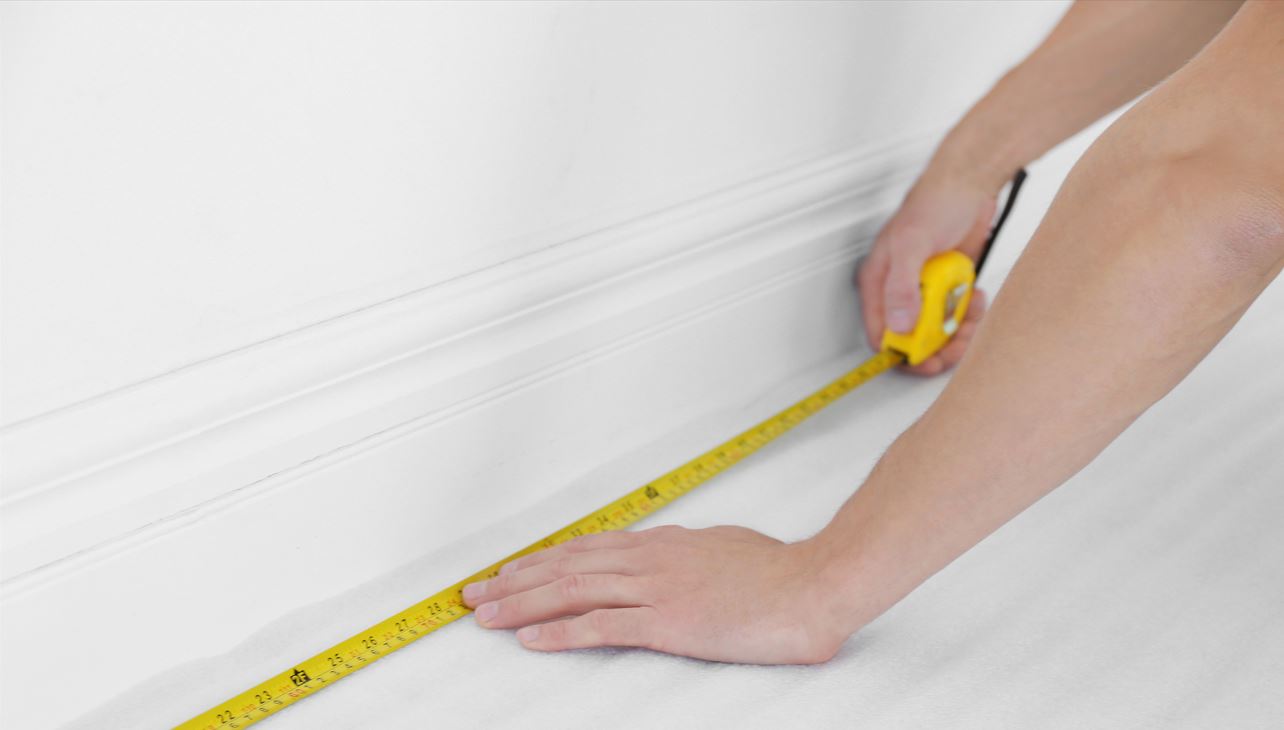 Image Source: Americas Floor Source
Taking accurate measurements is essential when tiling your washroom wall and floor. Measure each area of your bathroom precisely and then determine how many tiles you will need based on the size of the individual tile. Another method to ensure precise dimensions is to dry-lay the tiles.
Start laying tiles now
Image Source: Rubi.com
Once you are done with the measurements, start laying tiles from the bottom using thin-set mortar. Cut the tiles wherever necessary before laying. You can also make holes in tiles before laying them around the fixtures.
At this stage, use spacers to maintain consistency. One thing to keep in mind here is laying tiles on walls before the floor to avoid stepping on drying tiles.
Apply grout and your job is done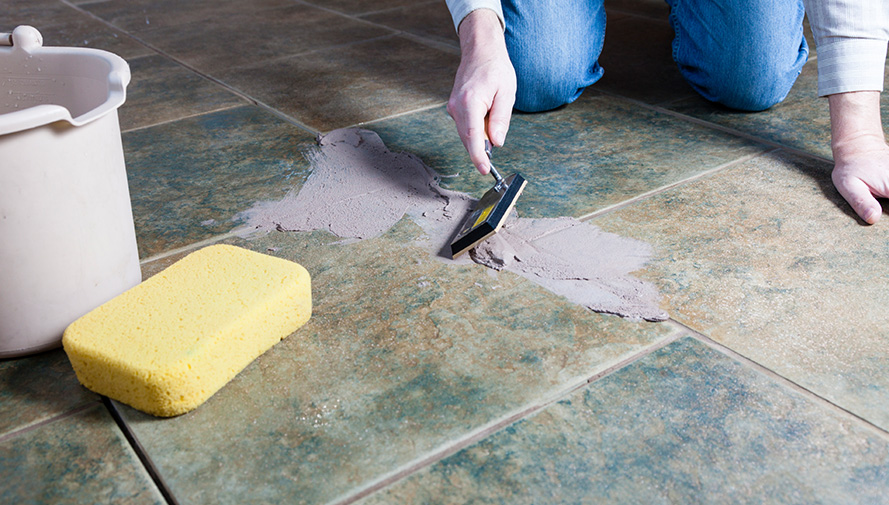 Image Source: Ms Waterproofing.com
The final stage of tiling your washroom is applying grout using grout floats. Before starting this process, make sure that your tiles have dried up. Fill all the spaces between individual tiles using grout. Meanwhile, keep a sponge in your hand to clean the tiles. The grout will need more than two days to dry properly. Finally, your tiled bathroom is ready.
The foremost ideas to use tiles in your bathroom
Conclusion
In India, designing a bathroom with tiles might seem like work that can only be done by professionals, but that's not the case. With a proper plan and the needed tools, any individual can do bath room tiling. When you do the complete process of bathroom tiling design by yourself, be patient, as tiles and grout need a lot of time to dry properly. Another thing to keep in mind is that when you cut tiles, they might end up having rough edges. In such cases, use a sanding block for a clean and polished look.
Now that you have studied this detailed DIY manual for tiling your bathroom, you are ready to give it a brand-new look with the tiles of your choice. The above-mentioned list of tools required for this process will definitely come in handy for you. So, happy tiling!
*The featured image used in the article is from Paintersofsheffield.co.uk
[vvsmustread]