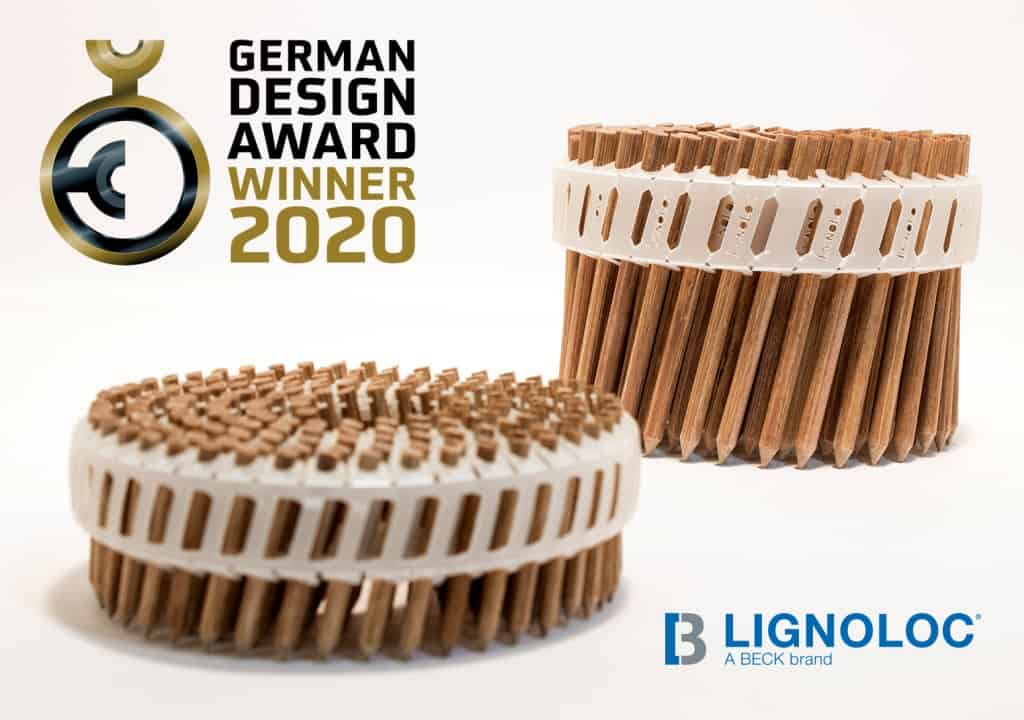 The German Design Council announced the winners of the German Design Award on November 22, 2019. LIGNOLOC® collated wooden nail system, developed by the Austrian company Raimund BECK KG,was selected as "Winner" in the category, "Excellent Product Design – Workshop and Tools".The award ceremony will take place on February 7, 2020 as part of Ambiente 2020 in Frankfurt am Main.
LIGNOLOC® is the first magazine-loaded nail made of wood. It is shot into the wood material without pre-drilling by a pneumatic nailer and thus replaces traditional steel nails. A true innovation that is environmentally friendly, sustainable and enables a more purist use of wood – without any metal, glue or similar."We are incredibly proud that our product, that usually plays the leading role unnoticed,has shifted into focus and is honored with such a premium prize", says Stefan Siemers, Director Research & Development at BECK, with delight. Christian Beck, CEO & General Manager of the company, adds, "We believe that ecology is entering our industry step by step and we want to do our part to make fastening solutions greener, cleaner and smarter." The LIGNOLOC® wood nail system reflects the company's mission to rethink fastening and develop new technologies, to create connections of better quality and pave the way for new solutions beyond the usual.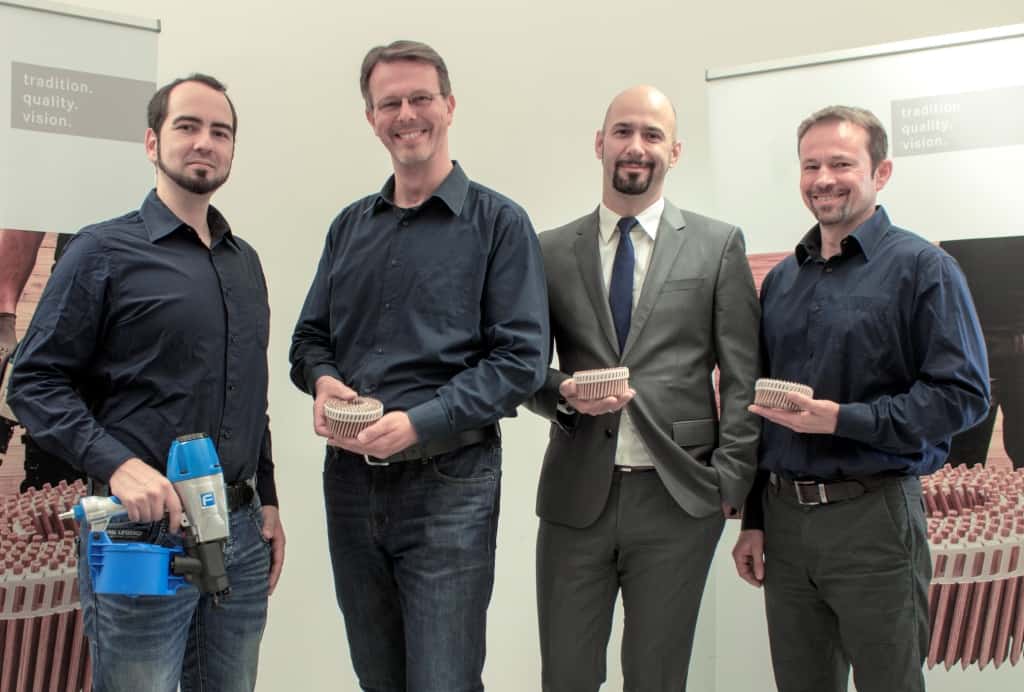 The German Design Award is the international premium prize awarded by the German Design Council. Its goal: to discover, present, and honor unique trends in design. Every year, top-class entries in product and communication design are honored, each of which blazes new trails in the international design landscape. The German Design Award, launched in 2012, is among the most prestigious design competitions worldwide and has an excellent reputation far beyond specialist circles.
Since the launch in 2012, the German Design Award has grown significantly: back then, 1500 entries were presented to the jury – last year there were more than 5,000 submitted. The high international response of the German Design Award is underscored by the number of participants: The international share of entries was around 55%.
The German Design Award 2020 joins a number of prestigious awards that LIGNOLOC® has received so far. Including material PREIS 2018, Green Product Award 2018, Innovation Award Architecture + Construction 2019 and Best Product Award 2019 – Houses of the Year.