The 2020 Kitchen & Bath Industry Show (KBIS), the destination for kitchen and bath design professionals, recently announced the Best of KBIS 2020 award winners during the awards ceremony held on the KBISNeXT Stage sponsored by Houzz Pro. The prestigious annual program recognizes the most innovative new kitchen, bath, smart home and outdoor living products introduced at KBIS, January 21 – 23, 2020, at the Las Vegas Convention Center.
The Best of KBIS 2020 award winners are:
Best of Show: Kintsu Bath Collection by Brizo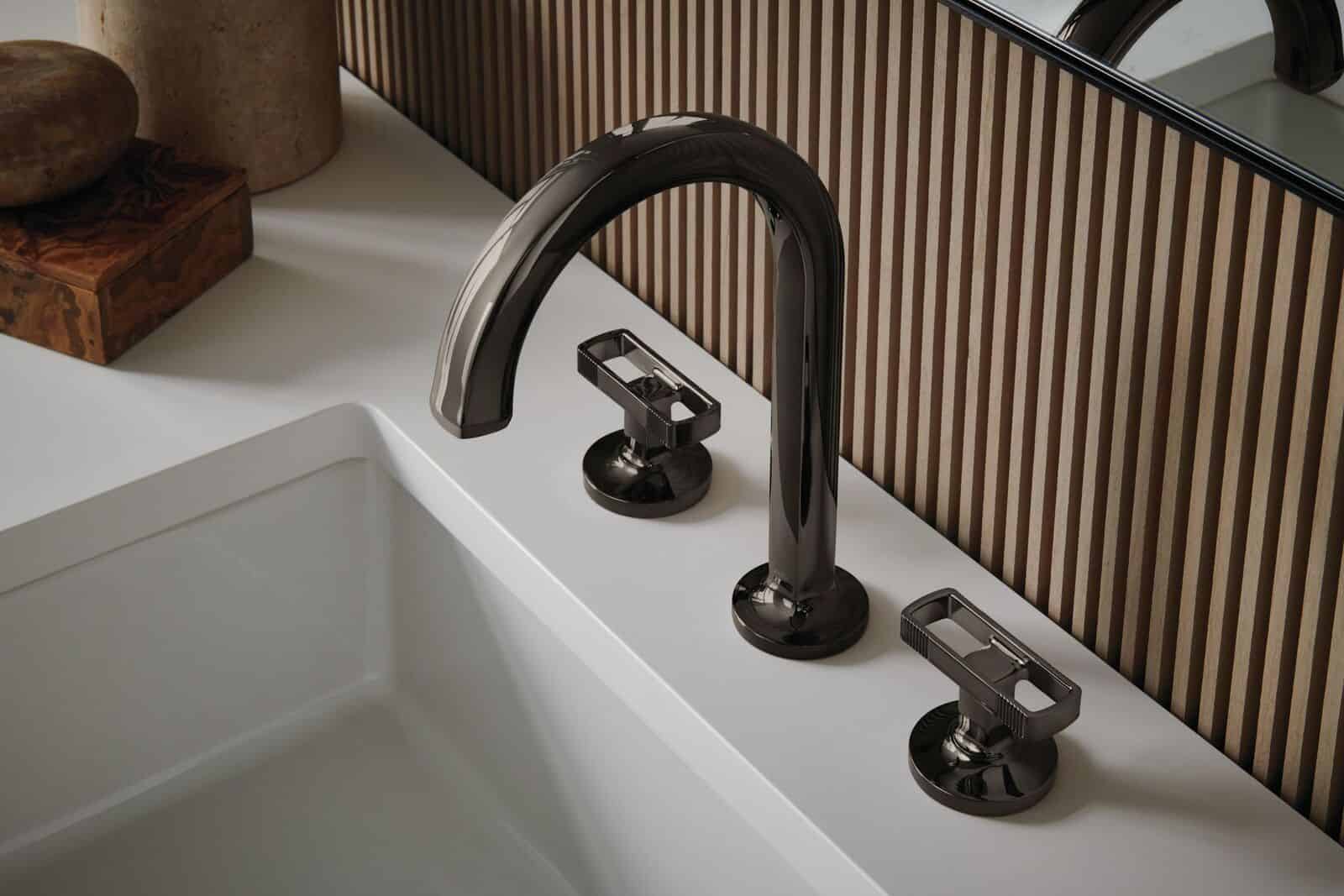 The collection brings a new level of architectural innovation. The single-handle faucet features a distinct break-fix handle motif for unexpected sculptural design. The suite also makes innovative use of materials, including Mother of Pearl, Concrete and Teak inlays for the knob handle, and an option for a custom inlay. Embracing the principles of wabi-sabi, the break-fix style of the single-handle faucet demonstrates the beauty of imperfection. Three widespread spout shapes and three handle options, including cross handles that can be installed in any orientation, provide customization, while various finishes including a new Brilliance® Black Onyx, offer versatility to suit any style. The suite offers elevated style and functionality throughout. Specifically, the Tub Filler is available with an accessory kit, featuring a tray and wine glass holder for an element of lavish utility.
Kitchen Gold: Plum by Plum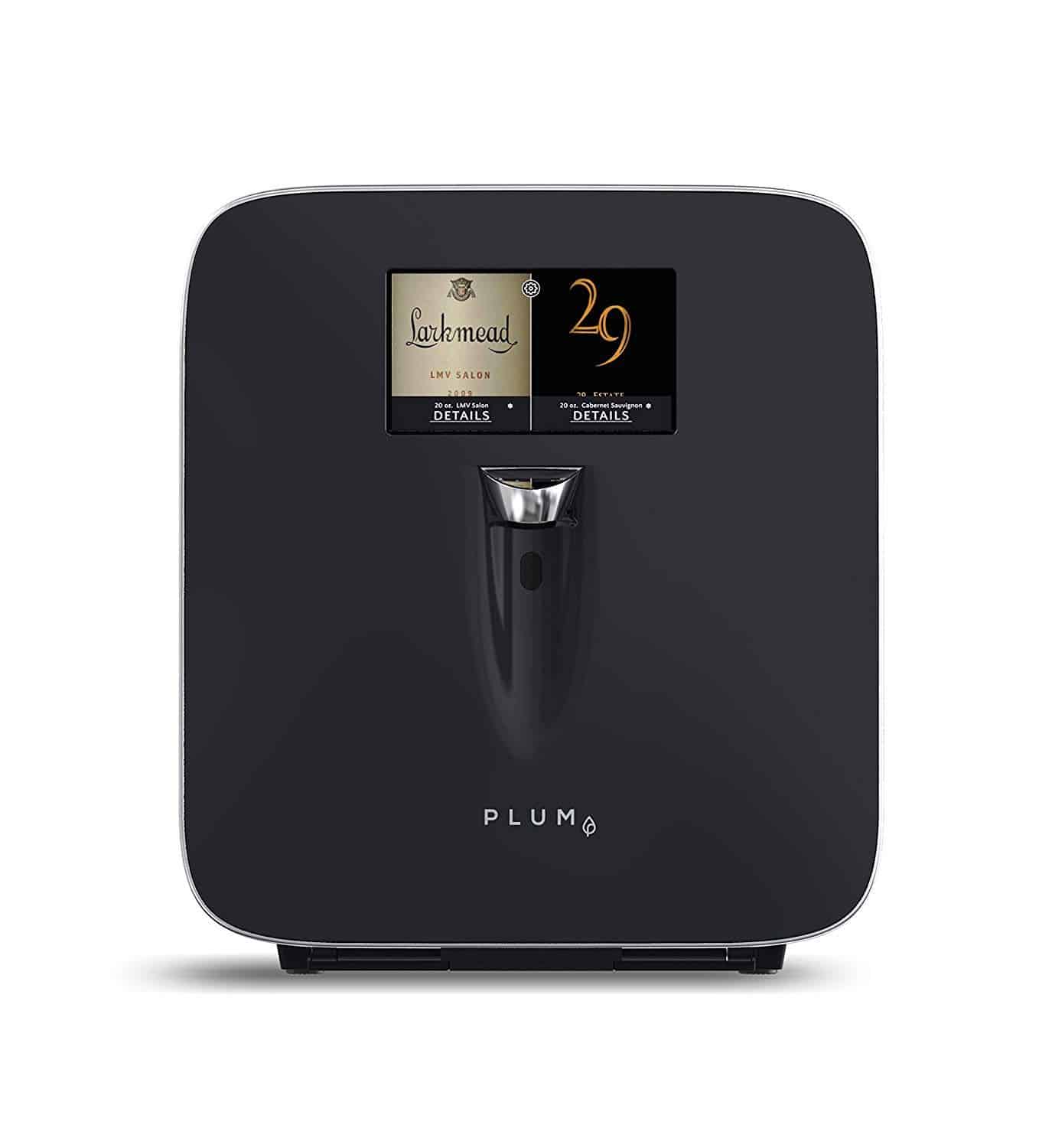 A motorized needle pierces the foil and closure, preserving your wine with argon gas for up to 90 days. Two silent cooling chambers are automatically set to the perfect serving temperature for each varietal. Automatically identifies the vintage, varietal, region, winery and wine, connecting to rich content. A 7-inch, color touchscreen lights up as you approach, displaying the wine labels and letting you serve a glass or just a taste.
Bath Gold: GE UltraFresh Front Load Washer by GE Appliances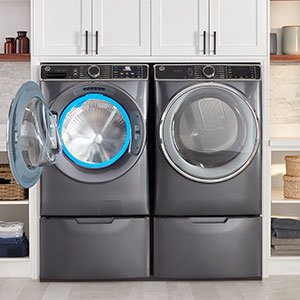 The GE UltraFresh Front Load Washer is a revolutionary laundry system designed to help prevent the biggest consumer complaint about front load washers. This machine uses first-of-its-kind technology to keep the washer fresh and clean, eliminating the need for owners to wipe down the machine or leave the door open after each load.
Kitchen Silver: Miele G 7000 Dishwasher by Miele Inc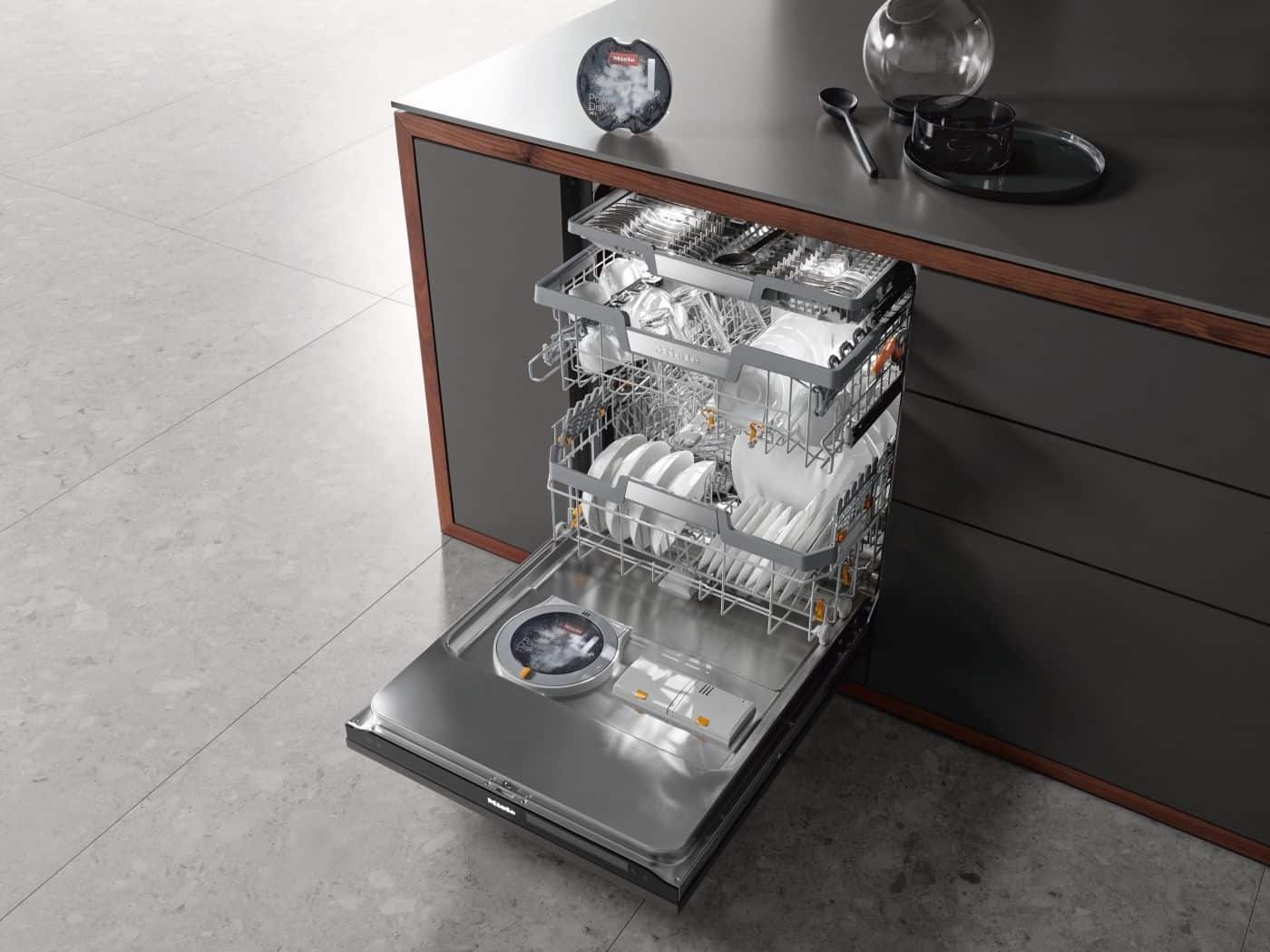 Generation 7000 dishwashers bring convenience and cleaning performance to the next level. Featuring AutoDos and its integrated PowerDisk, the dishwasher dispenses detergent automatically and precisely the amount needed in a specific program. Extended app capabilities allow users to control and monitor their G 7000 dishwasher from anywhere, activate programs and options from their smartphones. Aside from loading and unloading, the machine takes care of the rest.
Bath Silver: DUW Series – Wall Recessed Linear Floor Drain by Drains Unlimited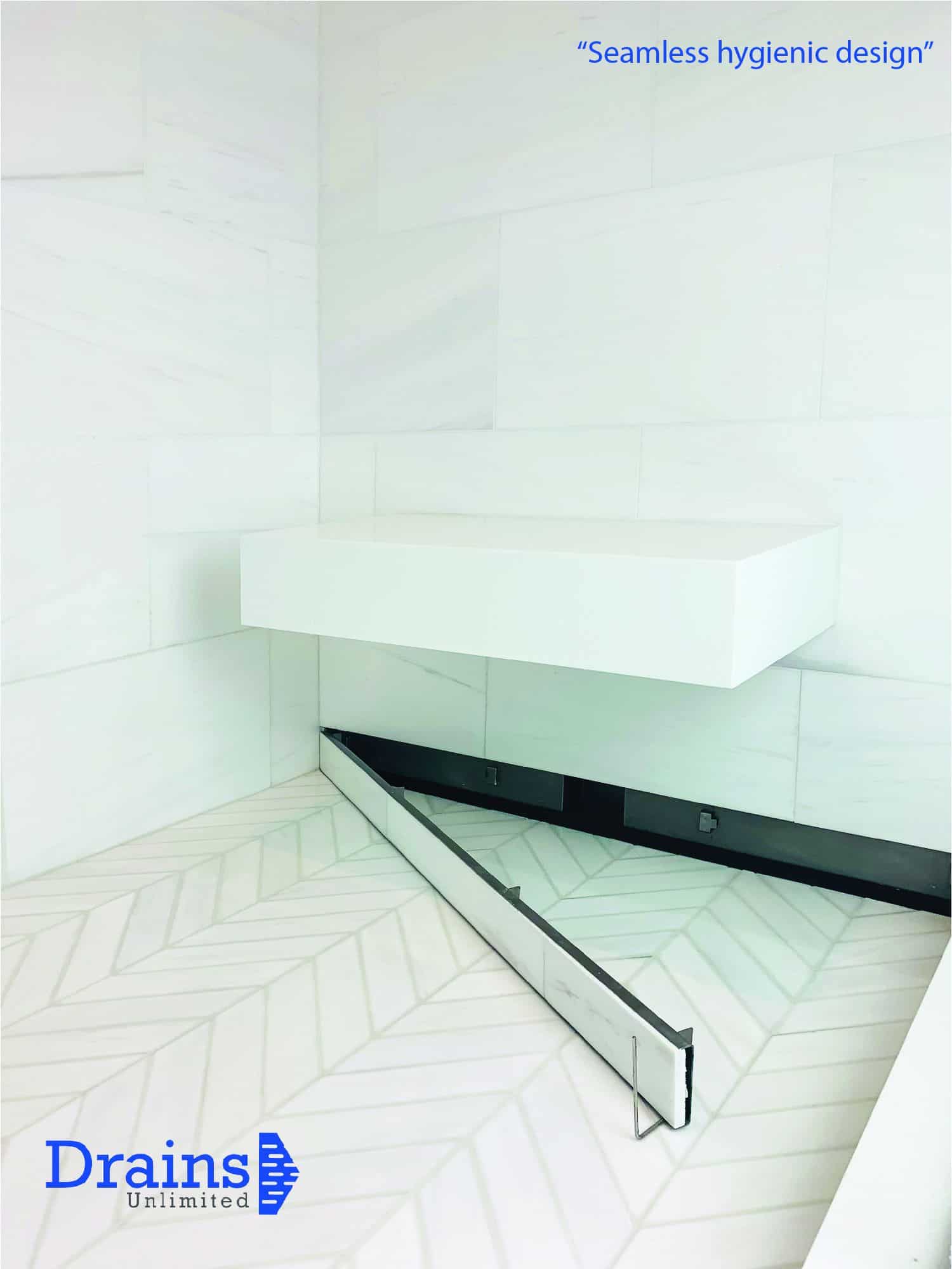 The DUW Wall Recessed Linear Floor Drain is a one-of-a-kind linear drain. Designed to be nearly invisible profile, the DUW series drain blends into its surroundings and doesn't distract from your shower's surrounding beauty.
Available in standard and custom configurations, DUW Series drains can be applied in any single plane slope shower installation. They are easy to install and maintain with a barrier body; the DUW Series is the most hygienic linear drain available.
Smart Home Technology: U by Moen Smart Faucet by Moen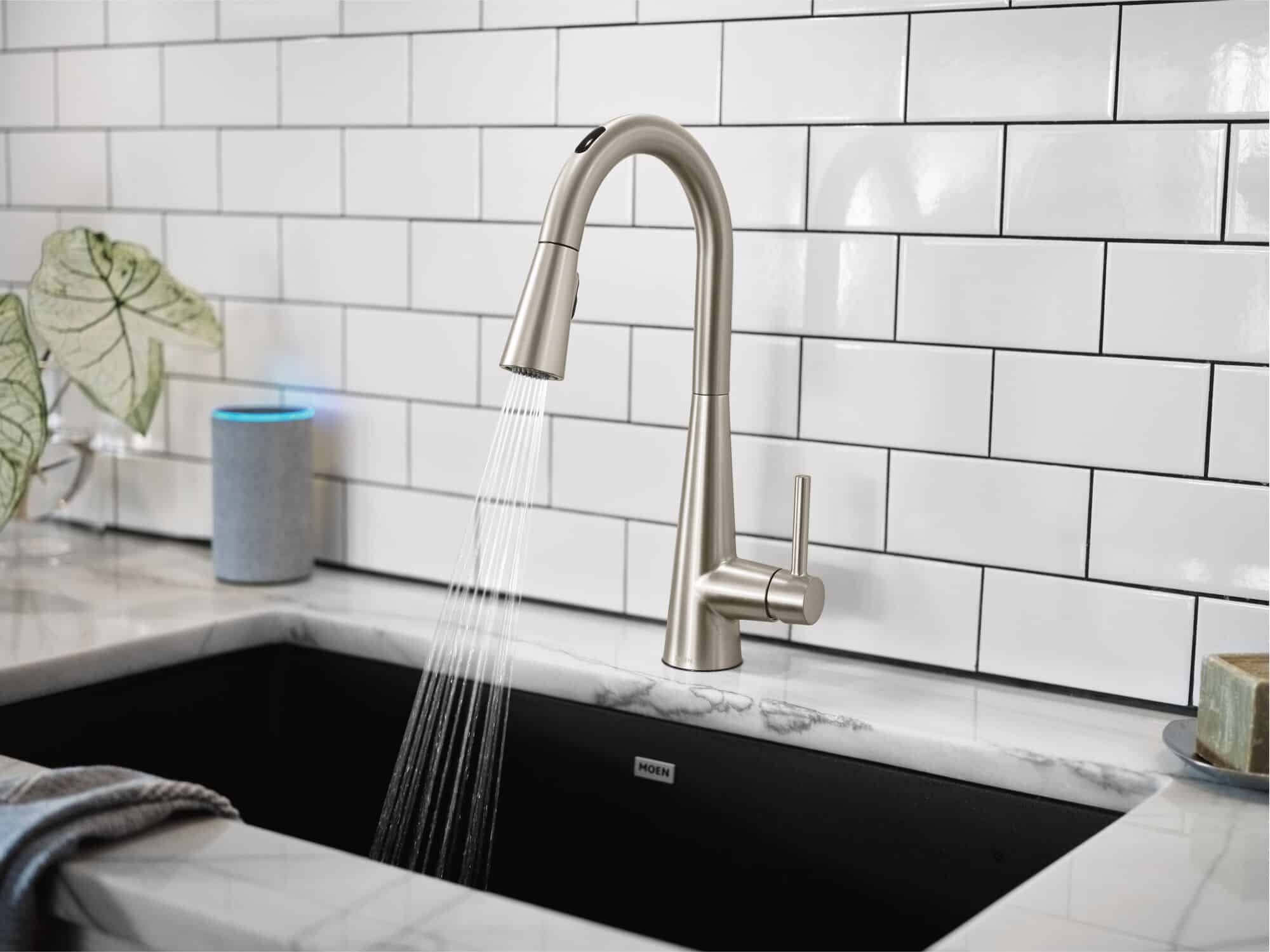 U by Moen Smart Faucet provides convenience, precision and intuitive technology to conquer daily kitchen challenges. It's the only voice-activated faucet on the commercial market to dispense water amounts as small as one tbsp and as large as 15 gal. at a specific temp. Users can ask Amazon or Google voice assistants to start/stop water flow, activate presets and perform specific tasks like fractional measurements, temp –precise (90°) or generic (hot)– and combined requests (1 cup of 90° water).
Outdoor Living: Kalamazoo Shokunin Kamado Grill by Kalamazoo Outdoor Gourmet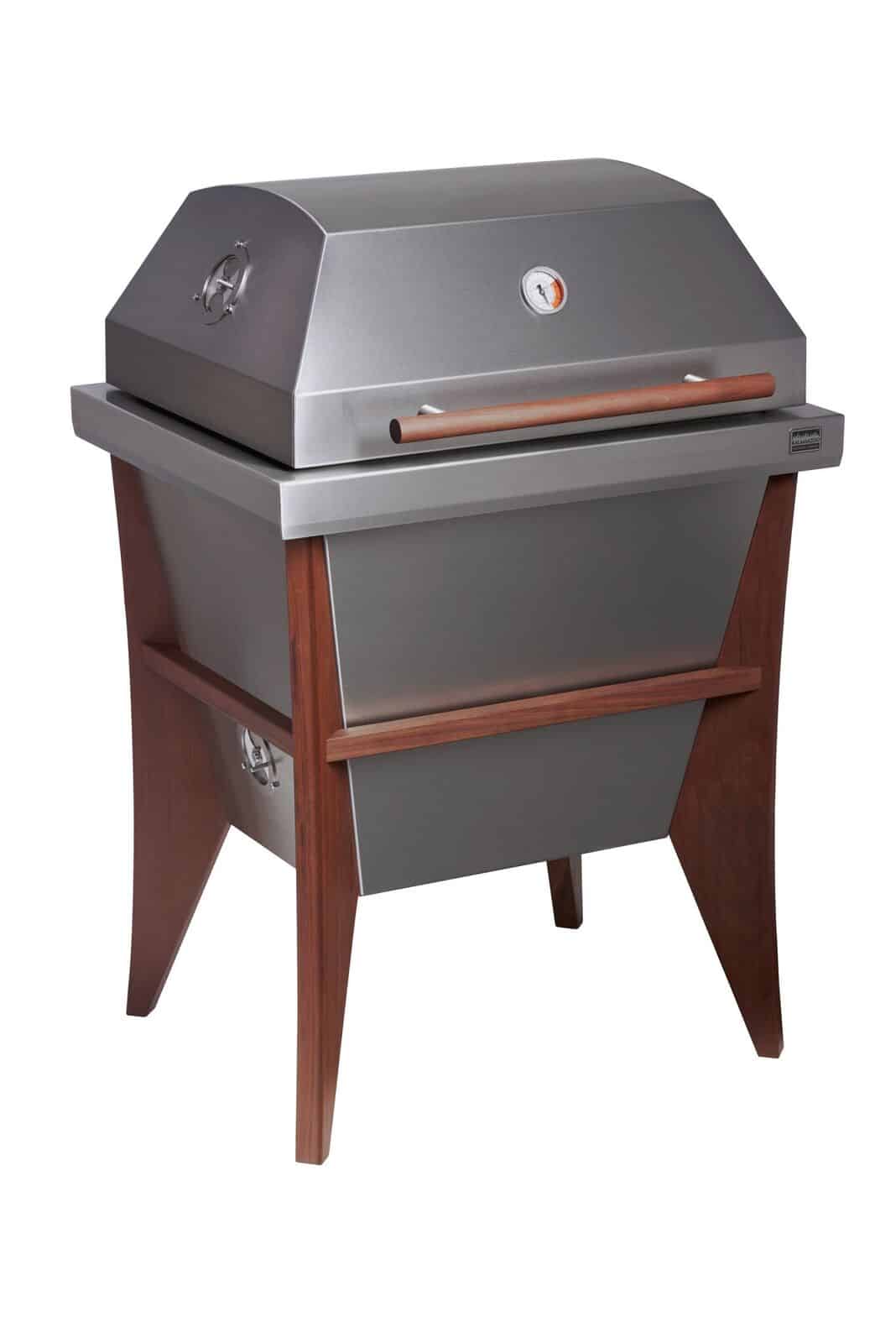 The new Shokunin Kamado Grill from Kalamazoo is developed on the principles of kamado-style cooking, dating back 3,000+ years. Built by hand in Kalamazoo, Michigan, the Shokunin's unique shape and construction make it extremely versatile for outdoor cooking. Key design elements include a stainless steel body, ipe wood frame, added insulation, and an extended grill body with adjustable fire grates to build a fire at 3 different levels – increasing and decreasing the distance between food & fire.
Impact Award: Rainfinity by Hansgrohe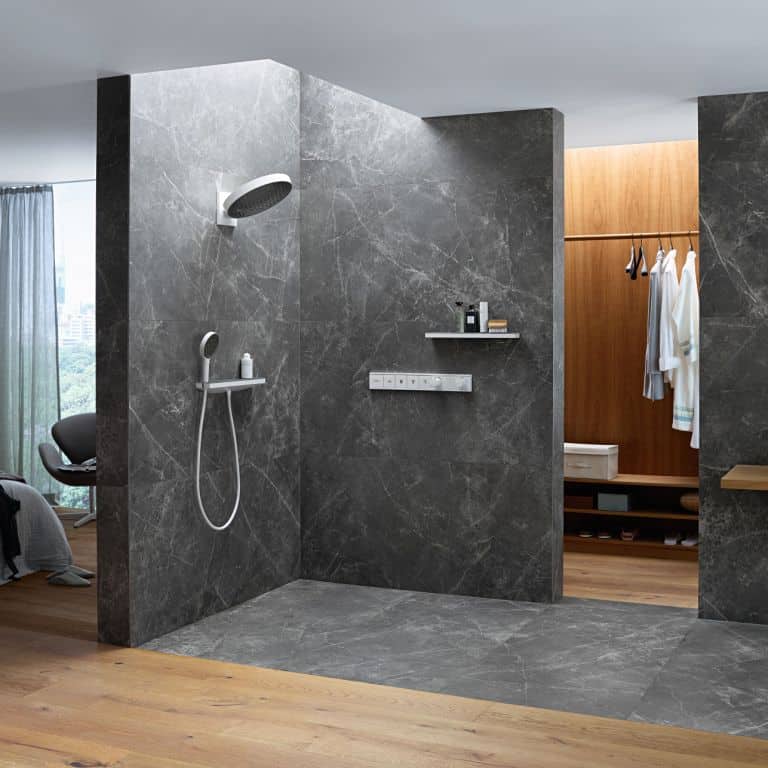 Hansgrohe continues to reinvent the shower experience with Rainfinity. The Euro-style VIP shower system in matte white is a showstopper within the comprehensive line. The system features an adjustable, concave-shaped 3-jet overhead shower that boasts a diffused arrangement of jet disc holes on its eye-catching graphite face so that spray isn't limited to the head and shoulders. The setup also includes a shelf/handshower holder and wall connection, and a unique 4-function RainSelect shower trim.