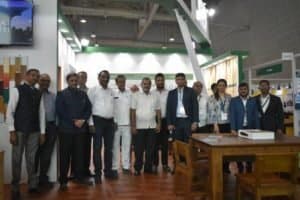 Among all the exhibitors at Woodex Asia 2019, which was recently concluded in Gandhinagar, Gujarat, Canadian Wood made its presence felt with its species of western hemlock, spruce-pine-fir (SPF), Douglas fir, western red cedar and yellow cedar, which were used to create a warm and inspirational display. The 100% PEFC/FSC certified Canadian Wood is sourced from B.C., Canada. Canada is the world leader in certified forests and the world's largest lumber exporter.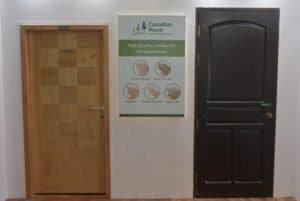 The items on display at Woodex Asia were door and door frames, interior paneling, contemporary and traditional-style solid wood furniture – all made in western hemlock. Also, showcased was a window set made in yellow cedar; nesting table, loungermade in(SPF) spruce-pine-fir and exterior cladding made in western red cedar.
The manufacturers, traders, importers and contractors were highly impressed with the versatility of the Canadian Wood species and the many possibilities it presented to them to design in wood for different applications in future.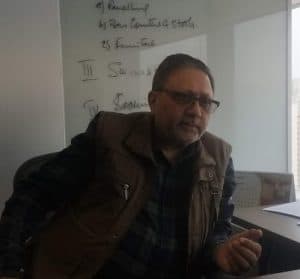 Speaking about the success of the exhibition, Mr.Pranesh Chhibber, Country Director, FII-India (Candian Wood) said, 'In financial year 2018-19, total wood imports to India showed 19% growth, softwood (logs &lumber) imports was 43% of total wood imports. India's love for wood is legendary and the numbers reinforce the fact. We have recognised the welcome trend of savvy consumers increasingly demanding a commitment from designers, developers and manufacturers towards conserving the environment while using natural materials like wood. Thus, they look for suppliers of wood from sustainable sources, who can demonstrate their environmental credentials as well.'
Canadian Wood lumber samples and technical information were made available at the booth and the team of wood experts from FII assisted visitors on how best to use different Canadian Wood species in their projects or product lines. This one-on-one interaction made the visitors aware about choosing the right species, grade and size of lumber depending on the intended end-use of the wood.
For further information please contact, info@canadianwood.in