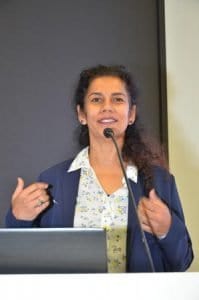 'To build well, it is important above all to invest in knowledge. We must be capable of building a sense of community before we construct a building. To use a metaphor, the project is a tree and knowledge is its roots. Today we have a lot of knowledge but we continue to build without paying attention to the environment.' That's Ar.Anupama Kundoo at CERSAIE 2019 – international exhibition on ceramic tile and bathroom furnishings. The fair gets more than 112,000 visitors, a visible  section of them being Architects and Interior Designers.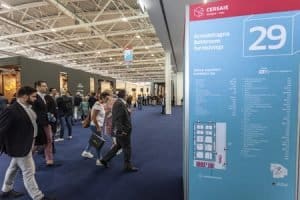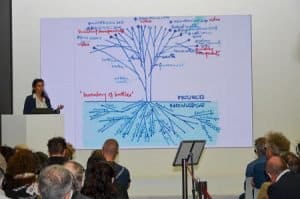 Ar.Anupama Kundoo was an invited speaker at the 11th 'Building, Dwelling, Thinking' cultural programme dedicated to architecture and design at the just concluded CERSAIE 2019 (September 23-27) in Bologna, Italy. Each year the program's conferences host renowned architects and designers from all over the world to present their projects and their vision of contemporary architecture.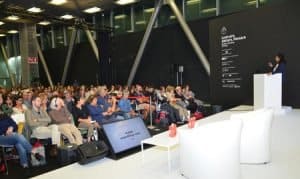 Ar. Anupama Kundoo spoke on the importance of communities, knowledge and materials. For more than 30 years, she has been conducting research and experimentation into materials suitable for environmentally friendly architecture.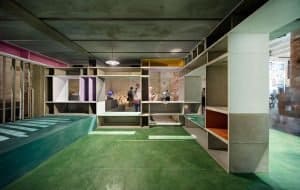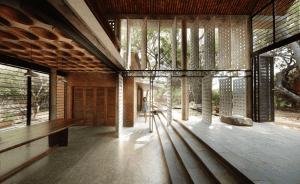 Ar.Anupama Kundoo's work extends to urban design and planning projects thanks to her background in development issues related to rapid urbanisation. In this area she identified some key aspects that need to be considered in the design process, first and foremost demographic concentration, which often does not correspond to the availability of natural resources. The issue of migration creates new urbanisation scenarios that result in fresh "demands" for globalisation from new citizens. Finally there is the issue of social segregation of people who cannot afford a home and are forced to live in ghettos.
Said Ar.Anupama Kundoo, 'Place is the first element of design. We must never forget the importance of the human factor in the design process. Time is another key factor. Contemporary aesthetics and design choices are linked to the choice of materials, alongside industrial materials we can also choose local and natural materials that sustain local and social equilibria in difficult areas'.
Ar.Anupama Kundoo concluded, 'Technologies must interact and connect with people and with knowledge. I prefer technologies that reduce construction costs but at the same time avoid waste and are within everyone's reach'.