The Pallet Brewhouse & Kitchen (PBK) is a restaurant and microbrewery in Whitefield, Bengaluru. Whitefield, a major hub of the Indian IT economy, is home to a competitive restaurant sector, including roughly half a dozen brewpubs.
Fresh Design Thinking
As with any new business in the hospitality sector, PBK needed a design and look that would appeal to its marketand draw customers away from other brewpubs. In doing so, the design had to reflect the brewhouse's market- positioning as a casual restaurant featuring a high-quality selection of beers and food.
Canadian SPF Pallets Creative Use
Architect Ketan Jawdekar of Studio K-7, pallets of Canadian spruce-pine-fir (SPF)to decorate the interior of the restaurant. This was a great choice as it would provide high-quality wood and greater design flexibility. The reliable supply of Canadian Wood was another factor, as sourcing pallets locally would be time and labour intensive.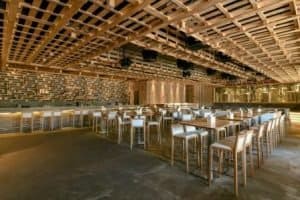 Why It Worked?
•Different SPF grades used minimized waste and provided a consistent, blond colour that lightened the restaurant space.
•The use of softwood sped up the construction process when compared to hardwood, as it was readily available from stockists on short notice, was already seasoned and planed, and was easy to install with good working properties.
Functional, Affordable Approach
•The relatively simple design concept capitalizes on the natural colour and design values of Canadian softwood.
•The use of Canadian SPF is price competitive, both in the cost of the wood and on-site construction.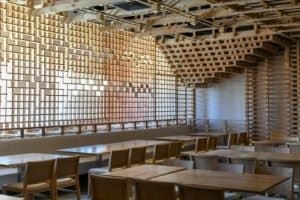 Award Winning Design
The project won a platinum award at the International A'Design Award & Competition 2017-18, Italy and the bronze award at International Design Awards, LA in the sustainable/green interiors category.
For more information, visit www.canadianwood.in or call on 022 49221608.