Kelly Wearstler, internationally recognized American designer has designed numerous spaces ranging from residential to commercial. She is also known for her expansive collections of lifestyle product designs.
A multi-layered, stimulating sensory experience is at the center of Wearstler's design approach. She has recently launched some new designs in the lifestyle product space. Let us have a look.
Isadora Table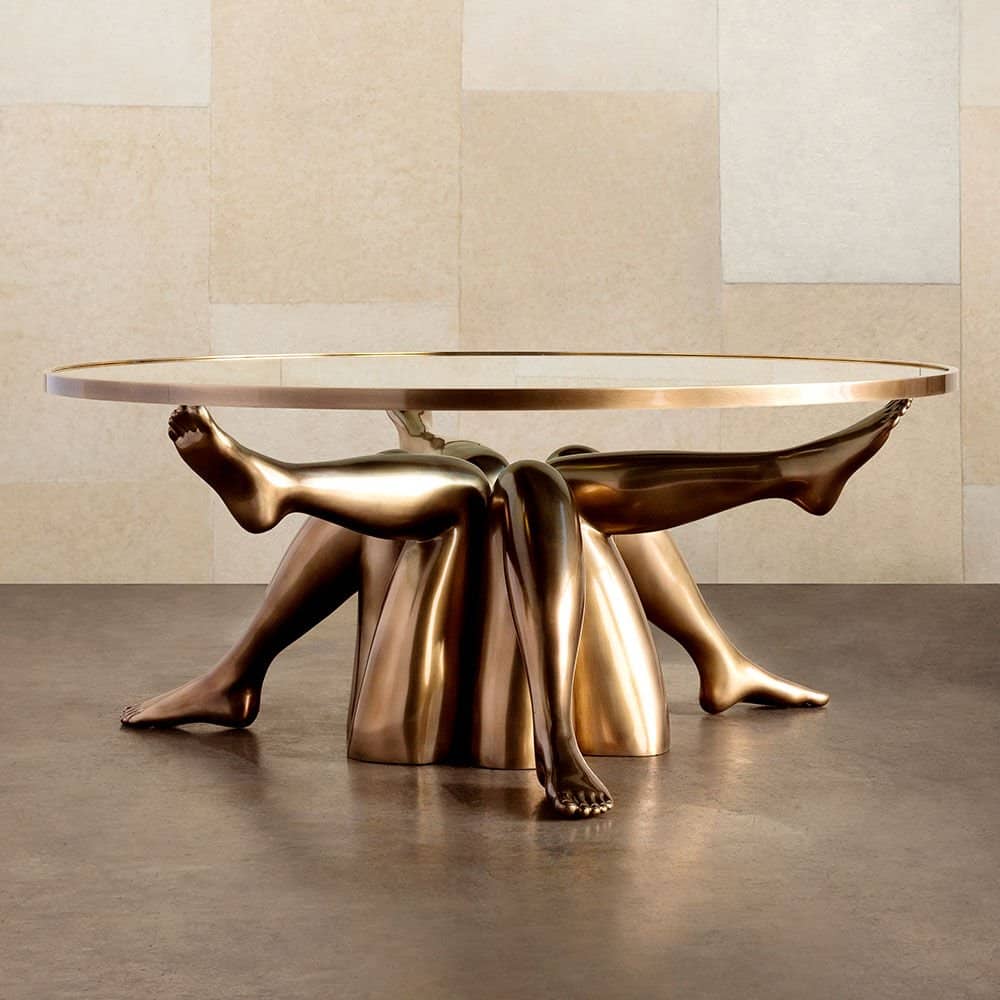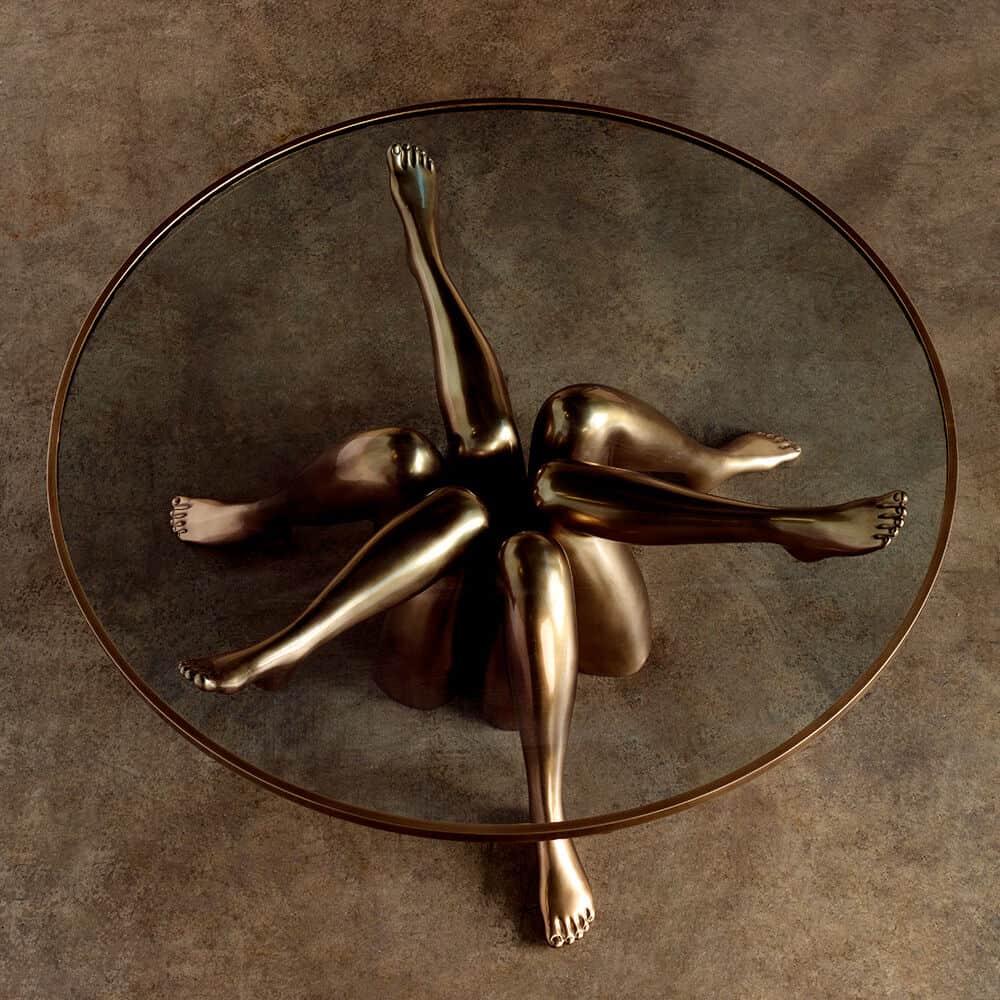 The Isadora Table combines sculpture with functional modern furnishing. This large coffee table features a statement base of six cast-bronze legs in a beautifully hand-polished finish. The glass top is tempered and banded in a matching polished bronze trim. This table is made-to-order.
Colina Credenza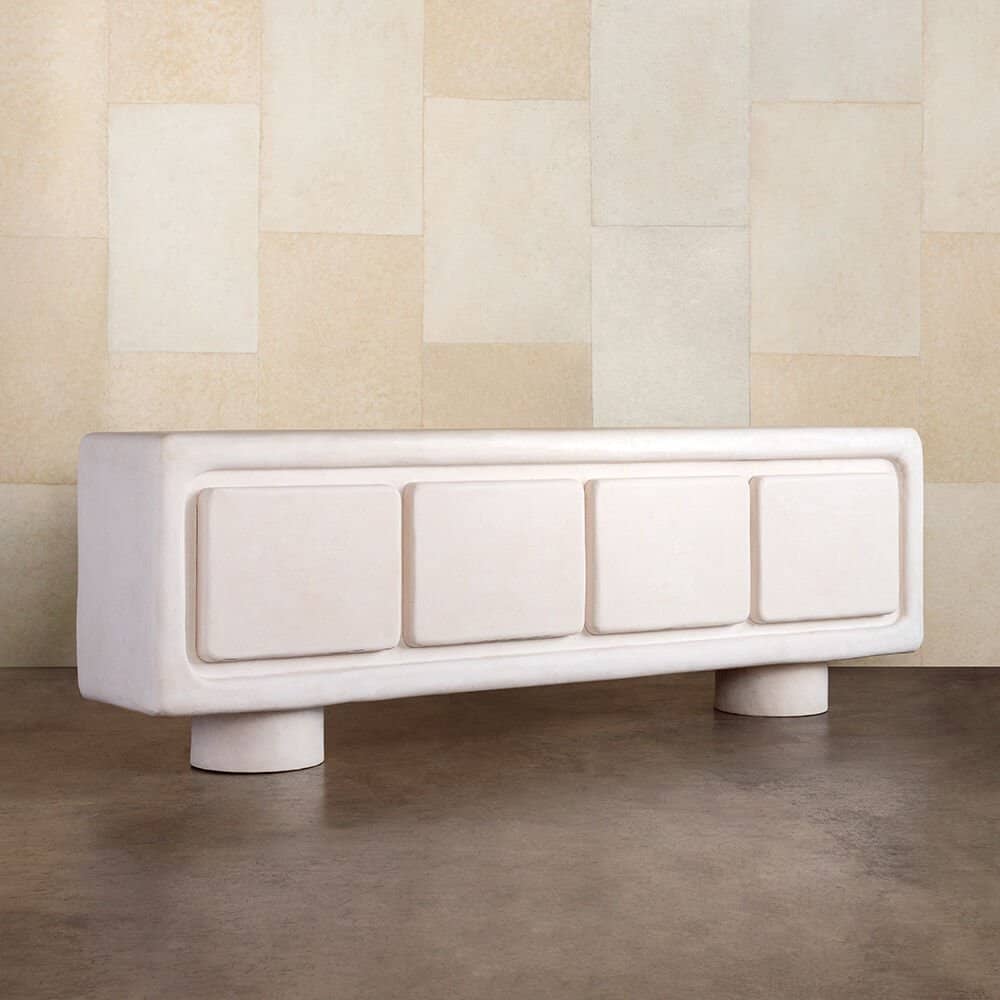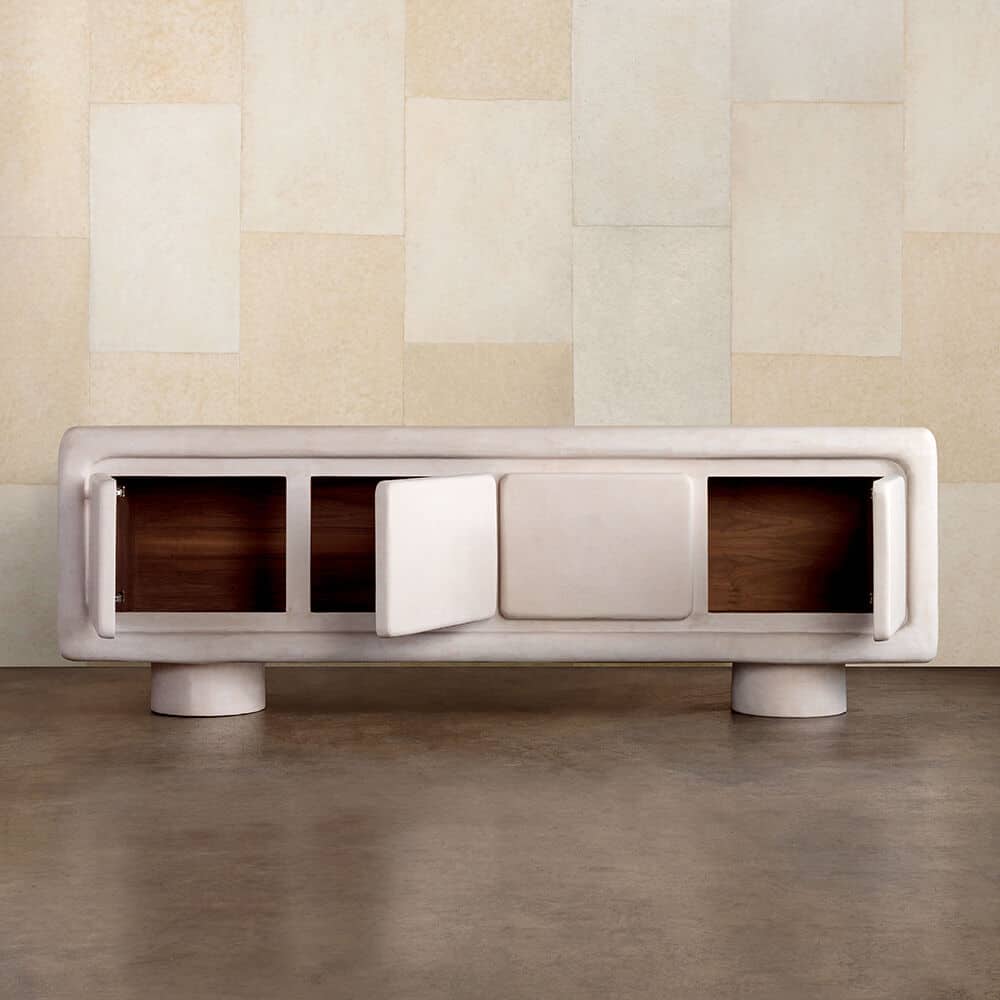 With its monolithic massing and sculptural play on materiality, the Colina Credenza is an approachable iteration of modern organic design. This 4-cabinet credenza is made by local LA artisan from hand-formed white resin with a plaster-like white finish.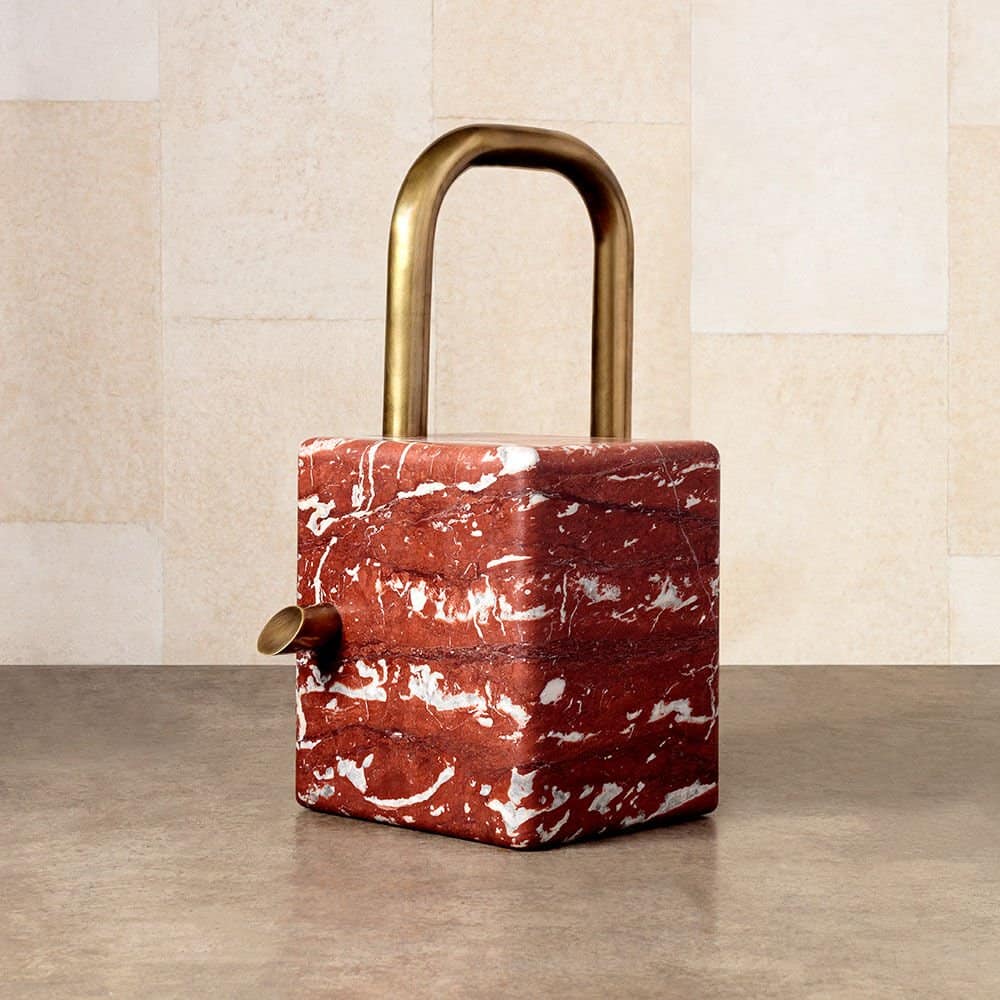 Challenging conventional thinking on materiality, the Phobos Chair demonstrates how two materials that are known for their strength and rigidity can become one fluid form. A handcrafted piece of Burnished Brass bends and breaks through a solid block of natural stone, resulting in the appearance of two materials being effortlessly intertwined. This visual relationship pushes the boundary of functional furniture design into the world of modern art.
Marble Roxbury Petite Console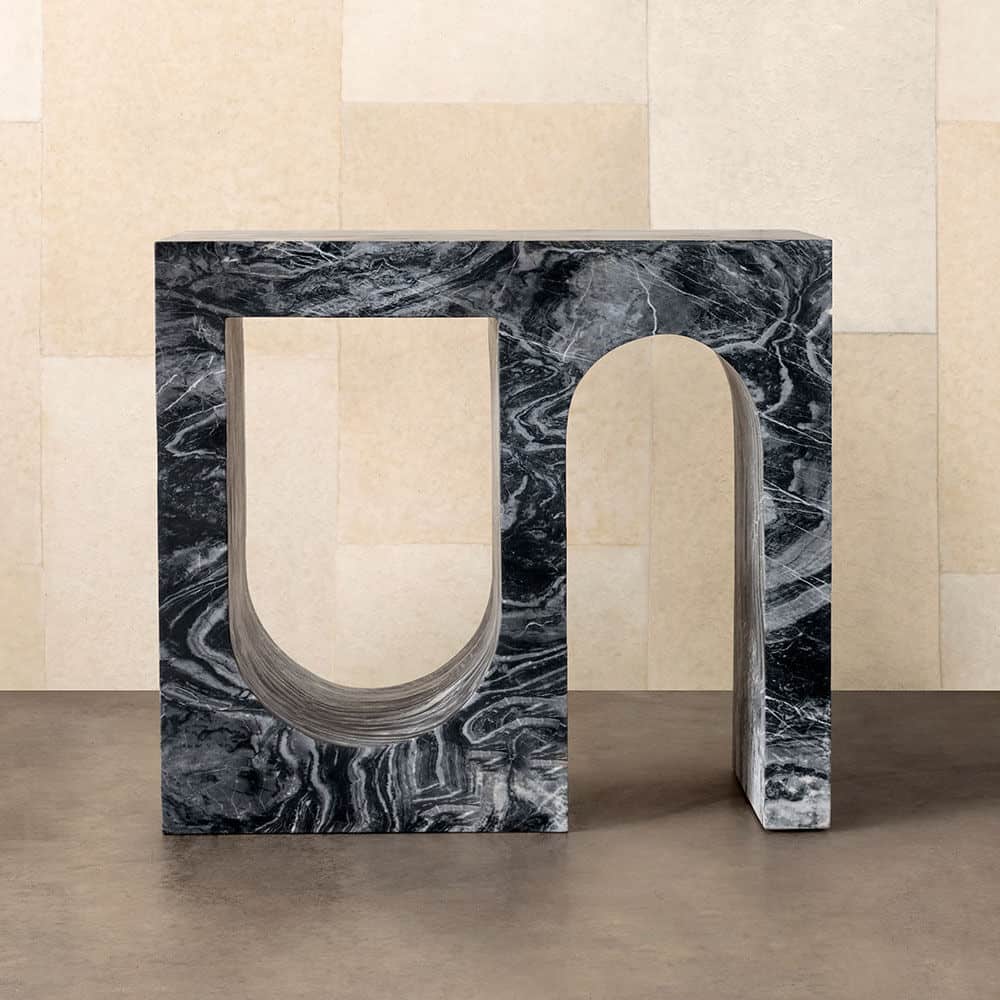 With its repetitive arches and small yet monolithic scale, the Roxbury Petite Console celebrates a minimal, stylistic nod to classical architecture and form. This console features a hand-carved, solid stone body that is available in Negro Marquina or Grey Rainbow colorways.
Frequency Medium Hurricane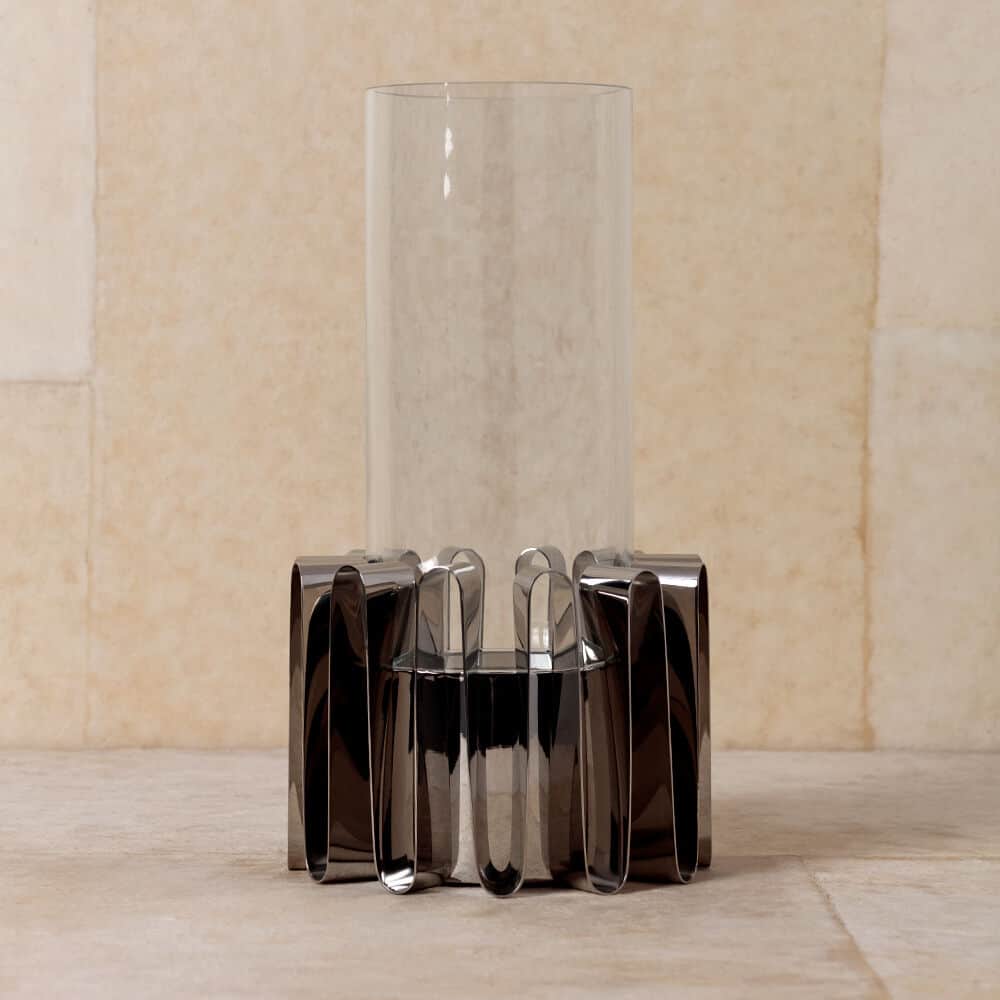 With its undulating, wave-like movement and sculptural balance, the Medium Frequency Hurricane celebrates Scandinavian Minimalism while concurrently encapsulating the energy and spirit of the California Coast. Each piece features a mirror polished stainless steel finish with clear glass.
Superluxe Acolyte Sculpture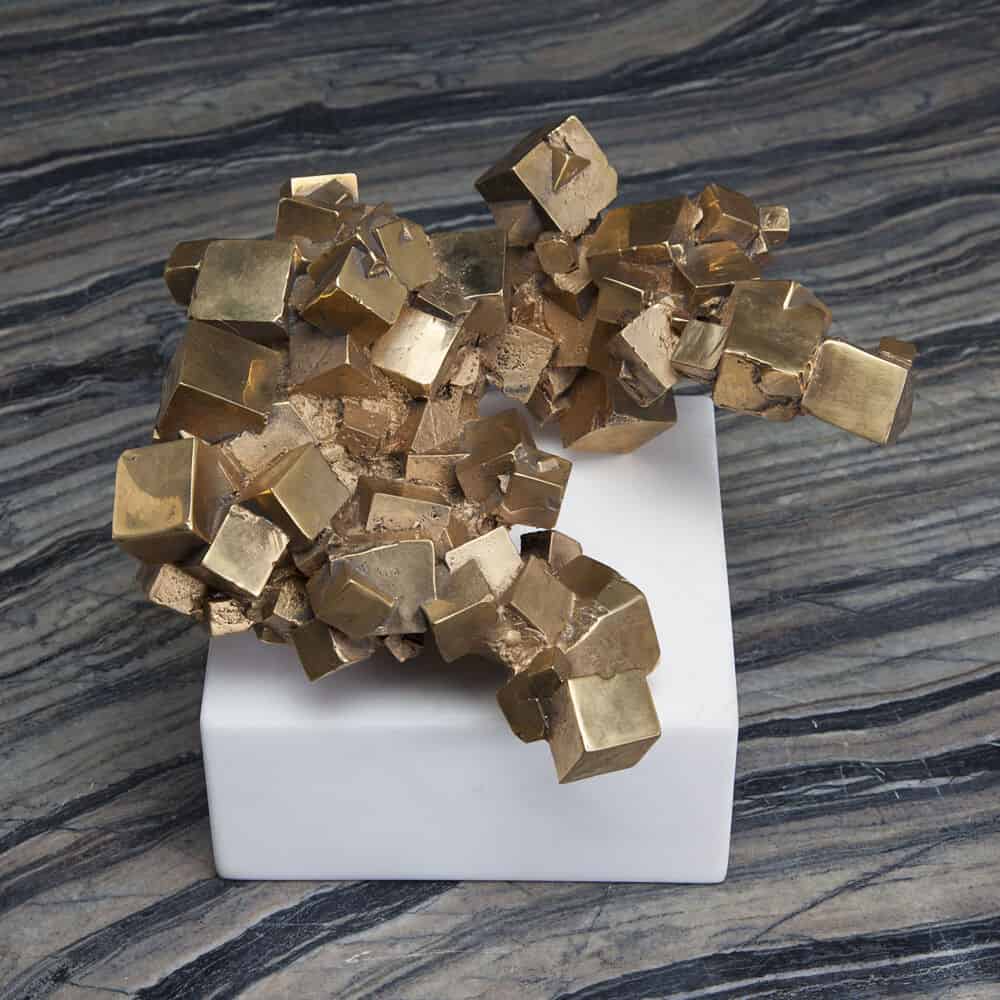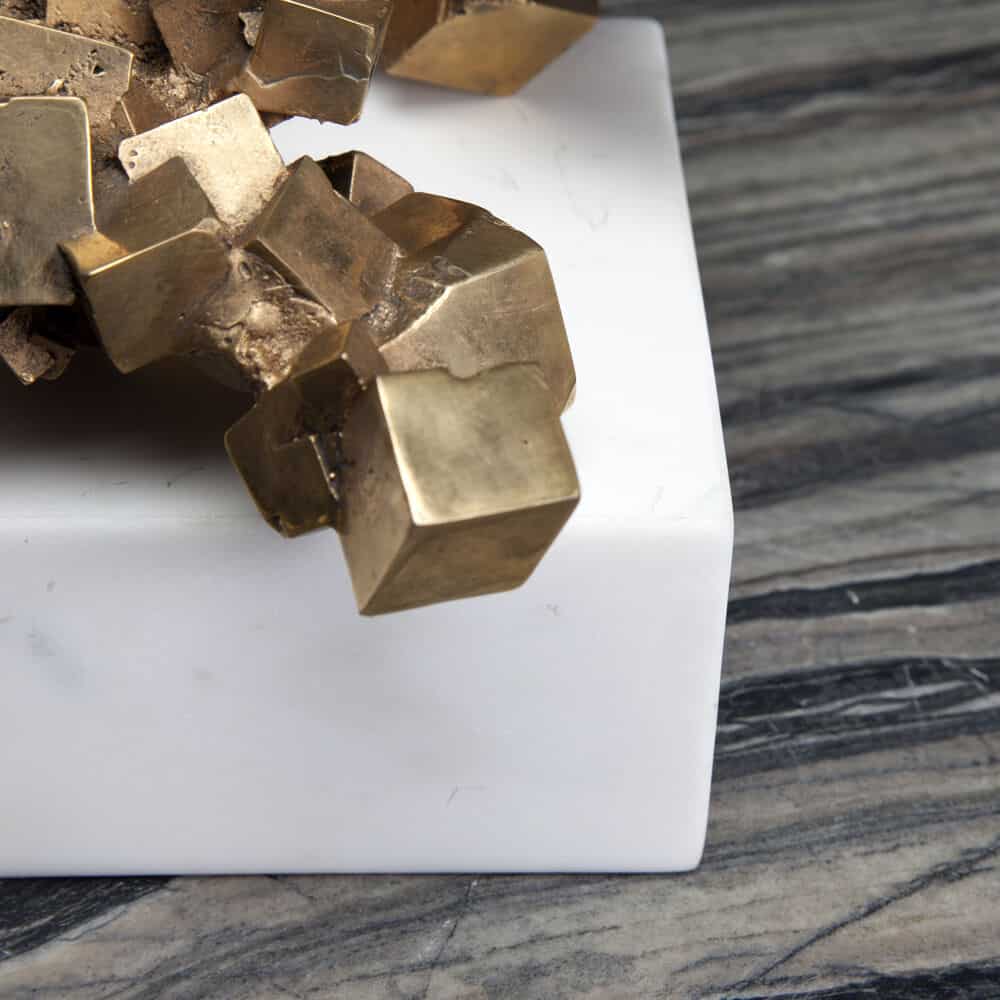 This stunning monolithic solid bronze sculpture rests atop a marble base, promising to add glamour and raw elegance to any desk or vanity.