Kenneth Cobonpue, the multi-awarded furniture designer and manufacturer from Cebu, Philippines, always believed that modern designs can take inspiration from nature and its materials. With this philosophy in mind, Kenneth designed pieces of functional art like furniture, lights, accessories as an alternative to well established western design norms. His Rattan Furniture Design Ideas earned him the title of "rattan's first virtuoso" from TIME magazine. Today, the KENNETHCOBONPUE® is a global brand famous for its unique designs and extensive list of premium clients, including Hollywood celebrities and members of royalty.
With his masterful way of integrating nature, traditional craft and innovative technologies, Kenneth earned multiple international awards and recognitions. We present to you a curated collection of some of his art work which is his ode to nature.
PEACOCK
A modern take on the traditional wicker chair, Peacock stands out among the flock in its iridescent green and blue beauty.
BABAR
Inspired by the majestic elephant, Babar has a unique weaving pattern modeled after the naturally beautiful texture of elephant skin. Curvaceous and voluptuous, it exudes the comfort and safe embrace only a gentle giant can give.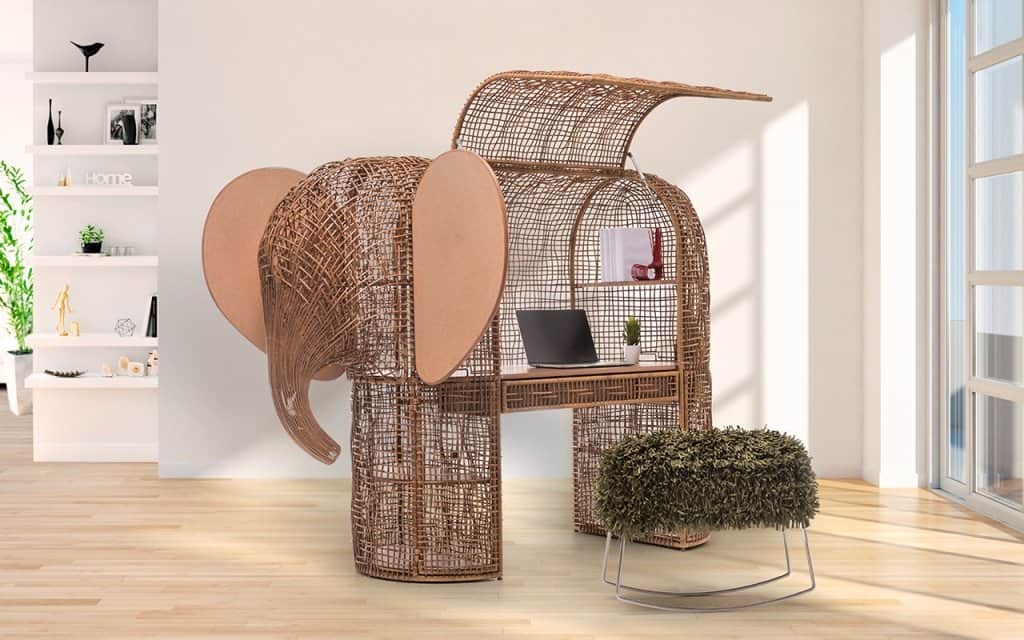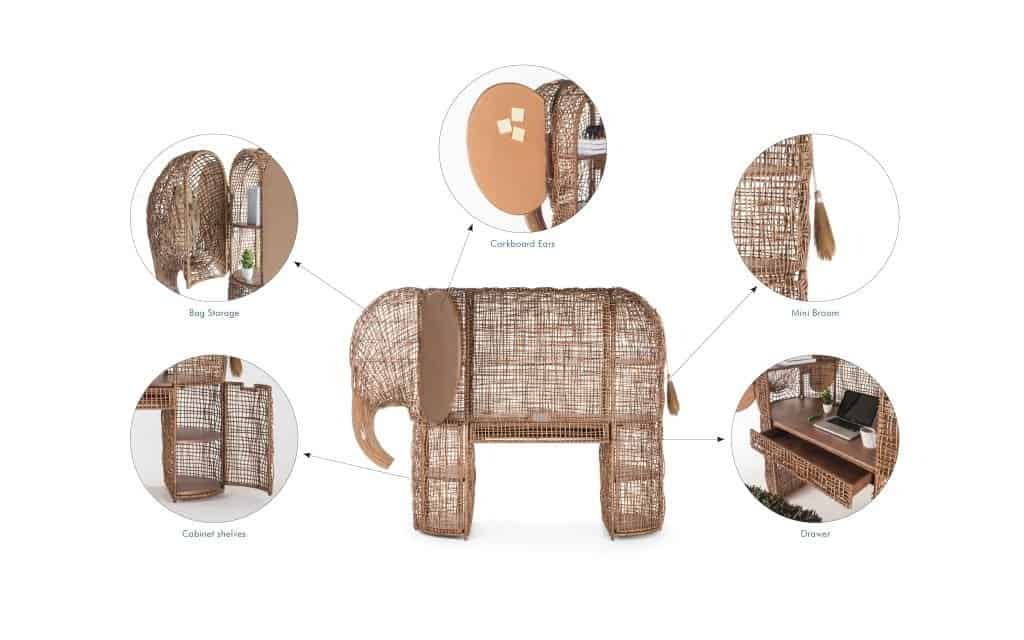 BLOOM
Inspired by a delicate blossom, Bloom is composed of hundreds of fine running stitches that radiate from the center of the seat. Handmade in microfiber stitched over a fiberglass-reinforced top, Bloom sprouts from a revolving base made of steel.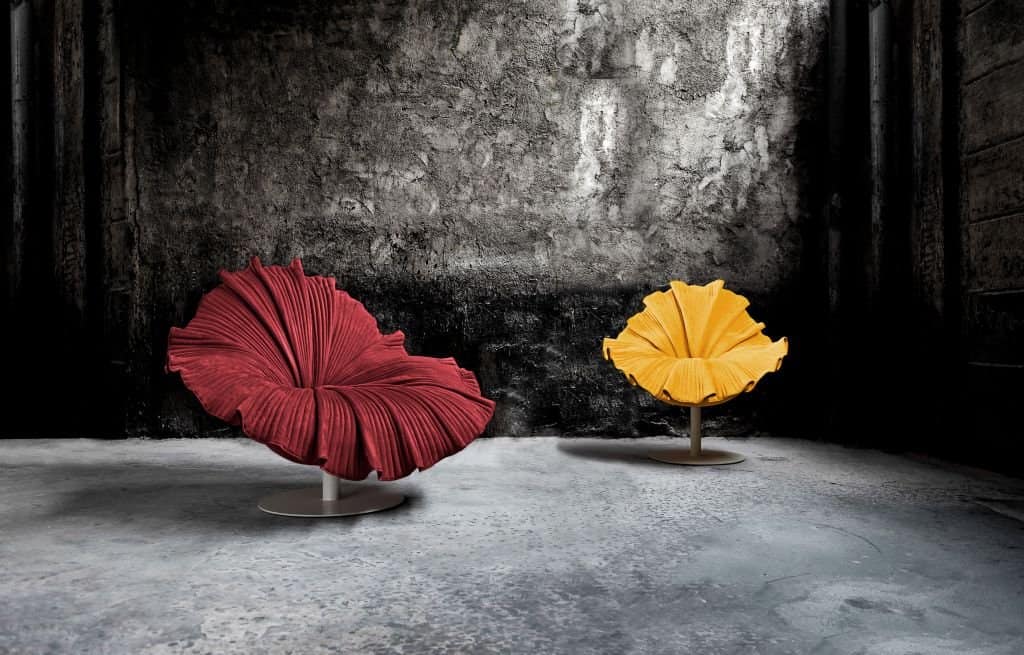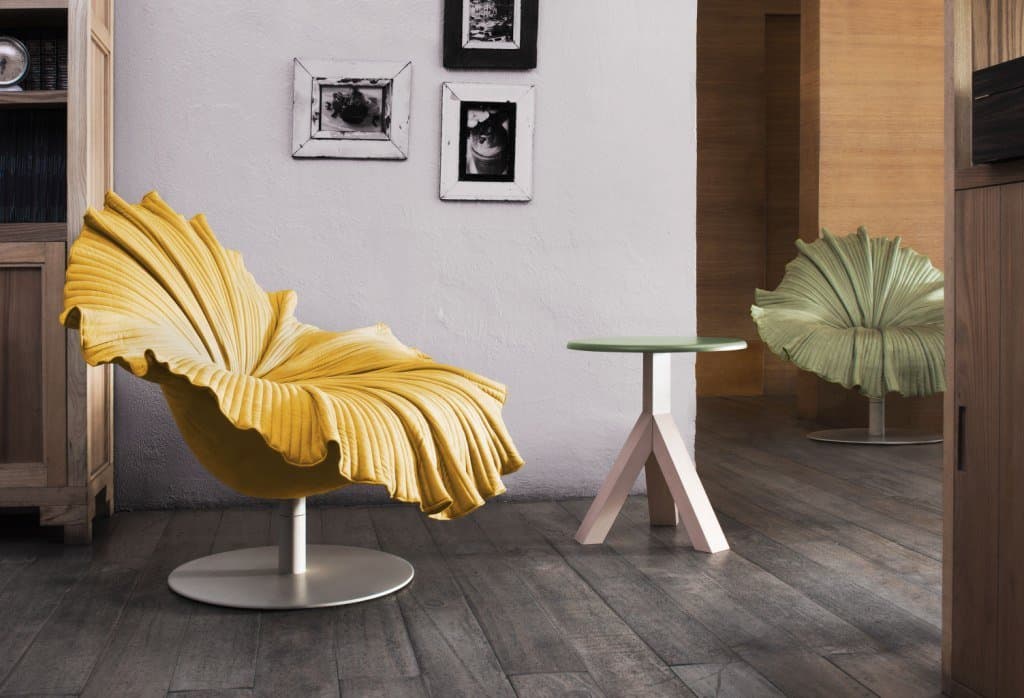 ZAZA
With its dramatic plume and generous scale, Zaza is not your typical chair. A whimsical take on nature, the seemingly delicate fronds wrapped in microfiber not only provide supple yet ample support, but a theatrical backdrop to any space as well.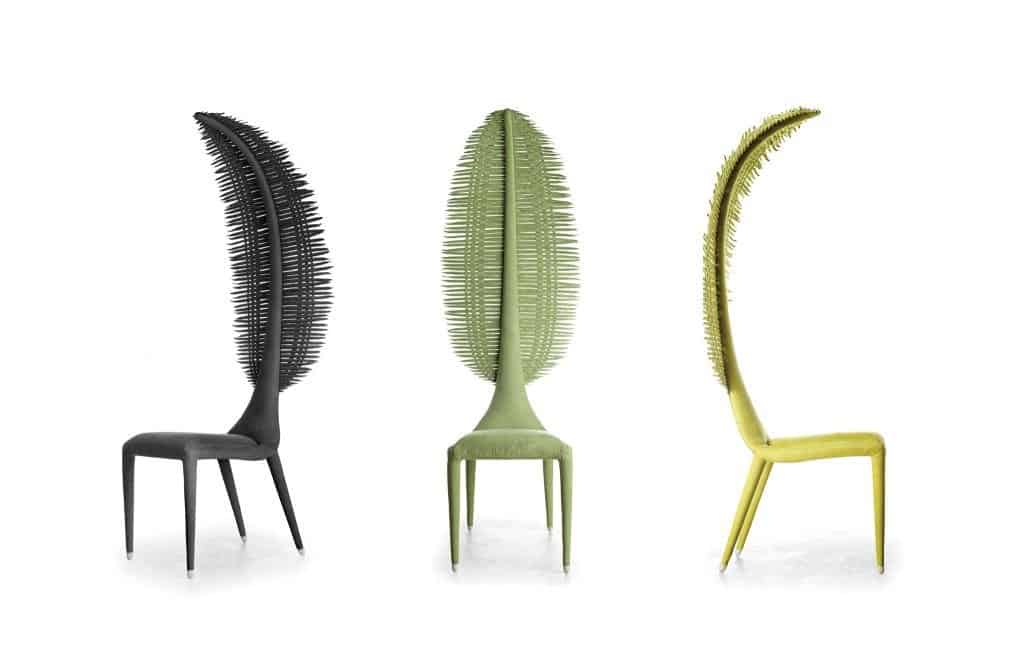 STARWARS COLLECTION
Known for designs that are handmade, nature-inspired, and whimsical, the designer used these pillars to re-imagine the well-loved Star Wars universe to create his own universe inspired by iconic characters and elements. Explore the Filipino designer's perspective of the global pop culture phenomenon.