The world around us is parametric, and we can design a better future by using parametric and computational design tools. These tools help us to understand and analyze our environment better to come up with more efficient solutions
Parametric Technology can enhance your creativity and designs. All you need to do is to set up certain parameters and create set of complex algorithms using various tools and software. This will allow you to develop simulations around virtual reality. Designers can manipulate the design variables to achieve a specific design. This entire process just adds to the beauty of your designs and creative approach.
Designers usually form their own aesthetic objectives while creating a new design or product, but it must be ensured that these designs should solve the real world problems – functional and contextual issues. Parametric design brings advantages in both aesthetics and functionality. It offers a powerful tool to solve visual, perceptive, material and structural issues, yet infusing pure functional process in the designer's aesthetic vision.
Russian artist and designer Oleg Soroko of After Form created a unique product range – Parametric Furniture Collection by skillfully using his creativity and parametric design tools.
 Oleg Soroko looked at universe as an infinite variety of possible self-organizing systems, which is also what parametric technology is all about.  The world is in a constant state of self development. Hence every entity in this world (physical, biological etc.) cannot be looked in terms of absolute forms like cube, sphere or cylinder. In fact, everything in this world is in a fluidic state, following its own path at its own pace, which make is truly attractive. What is interesting is that parametric technology helps you understand infinite possibilities that exist in the universe.
Keeping this though process as the base, Oleg Soroko started with this fluidic furniture collection called parametric furniture collection.
The furniture from this collection consists of several types of benches and tables that have nonlinear, dynamic and fluidic form, which is in line with Oleg Soroko's fundamental design philosophy. This was further enhanced using parametric technology.
Materials used in all these furniture items are birch plywood, metal rods, Osmo oil. All the furniture items are available in different colours.
These benches are also sculptures, and when installed immediately become a dominant in the space.
Some benches from the collection can be found on the street New Arbat in Moscow, as well as in offices around the world, and at Muscat International Airport in Oman.
We present to you some of the furniture pieces from this parametric furniture collection.
Mebius Bench (2016)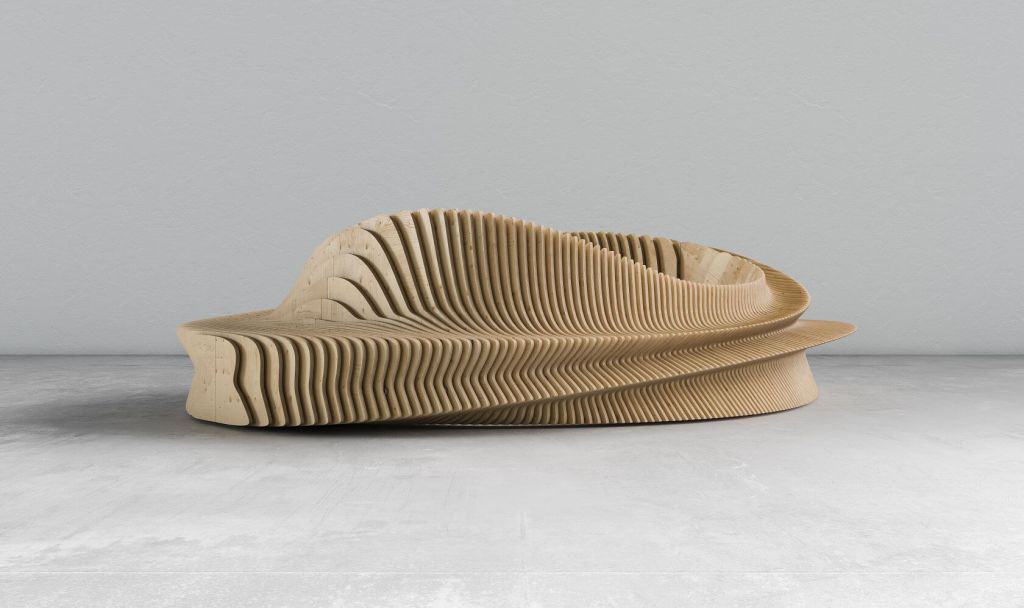 Dimensions: L – 2920 mm W – 4042 mm H – 1030 mm.
Google Shelf (2016)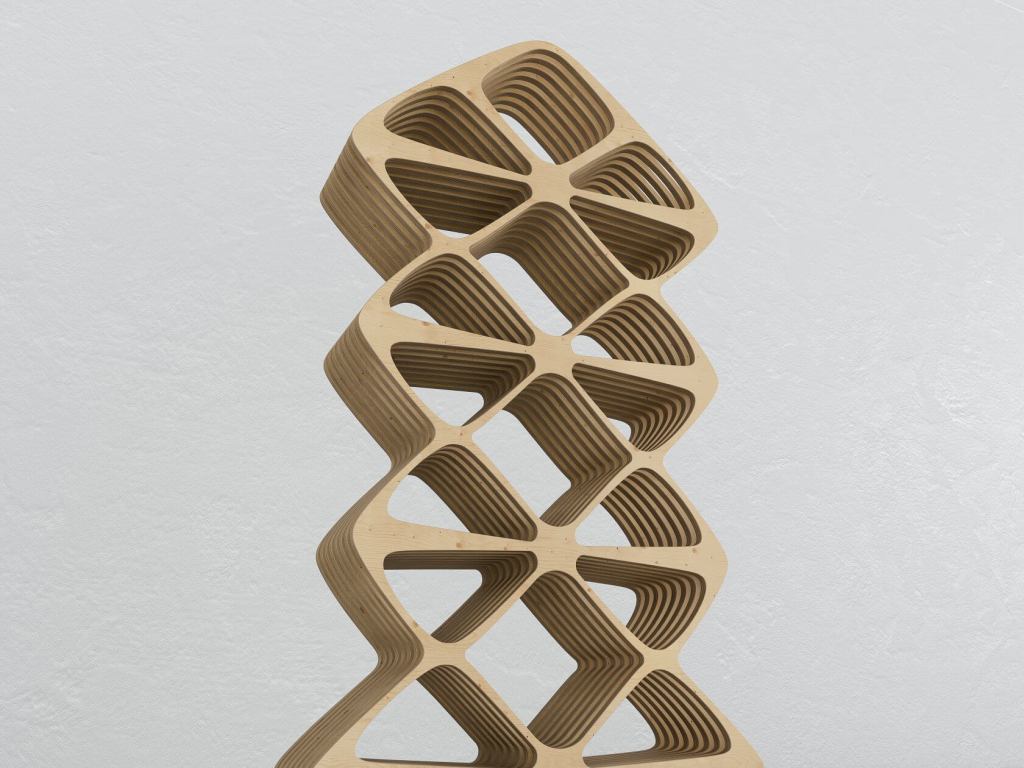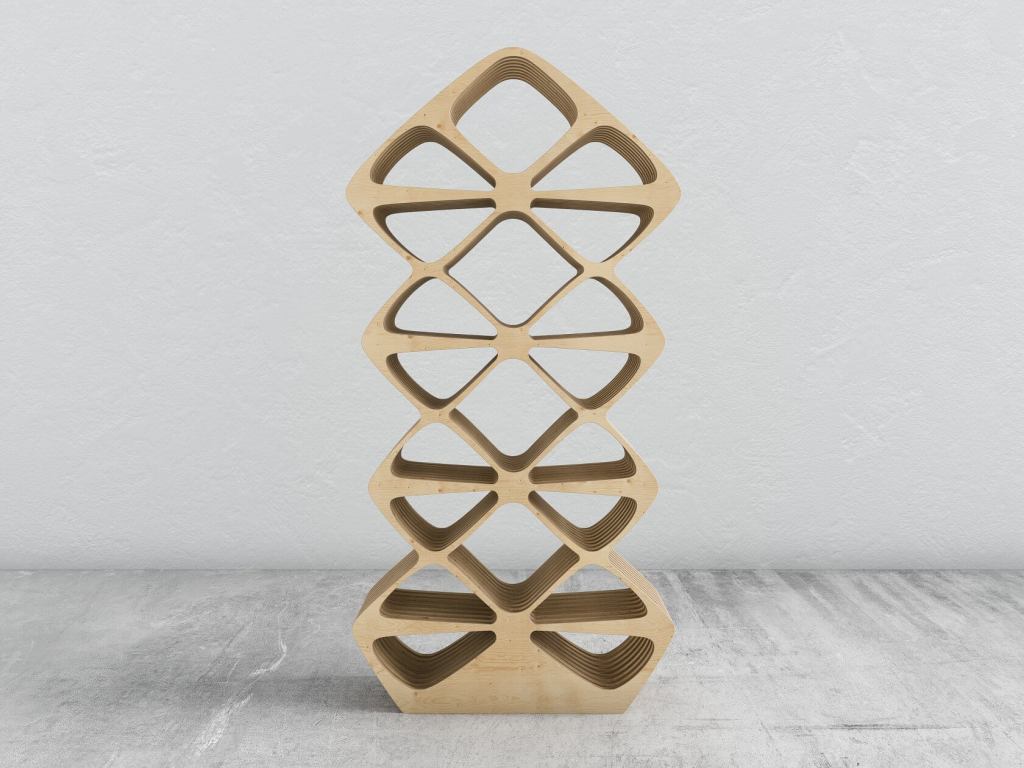 Dimensions: L – 880 mm W – 263 mm H – 1770 mm.
Tree Bench (2015)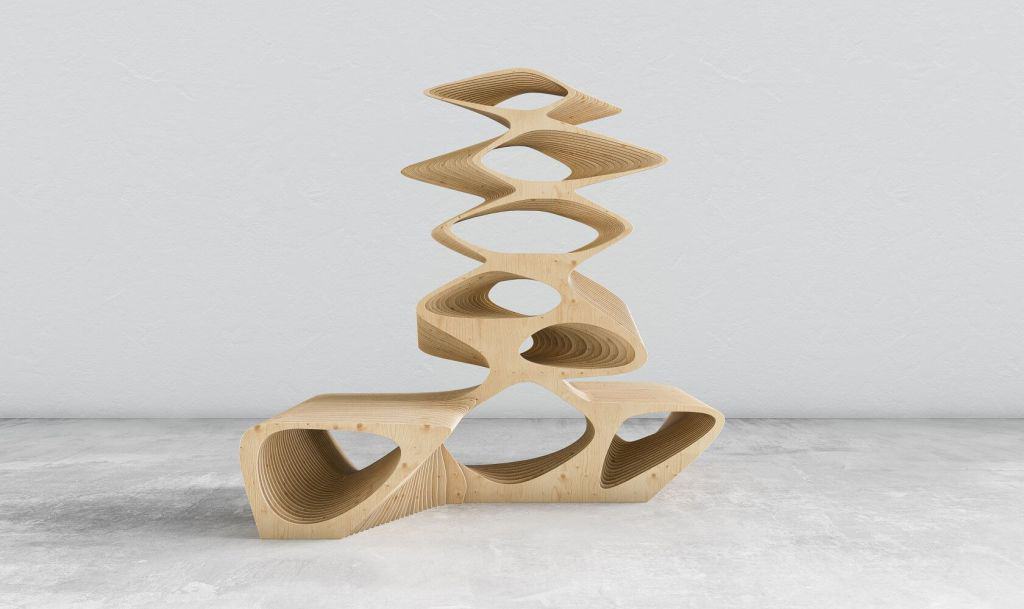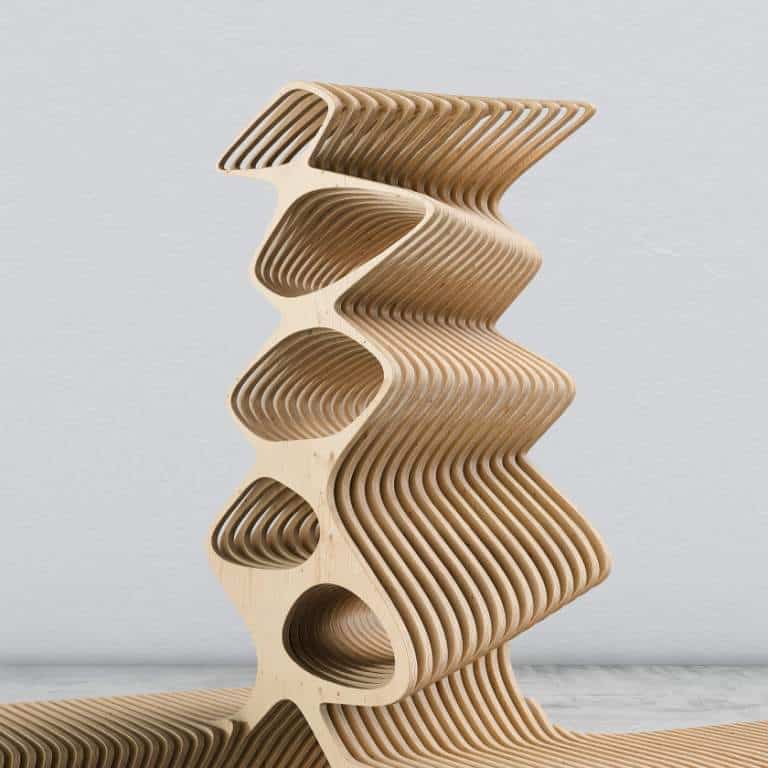 Dimensions: L -2040 mm W – 2100 mm H – 1960 mm.
Rain Gatherer Table (2015)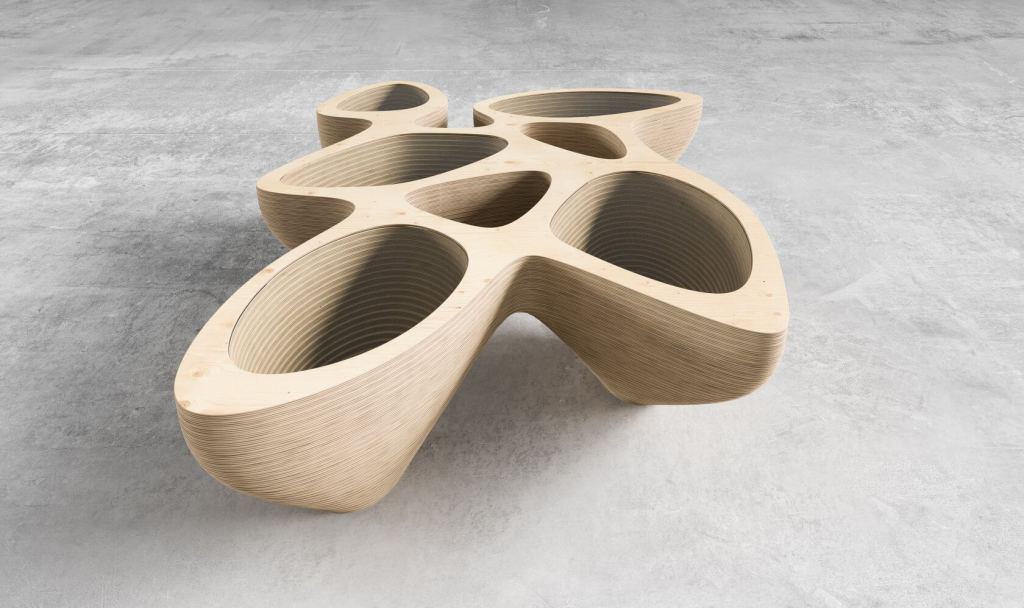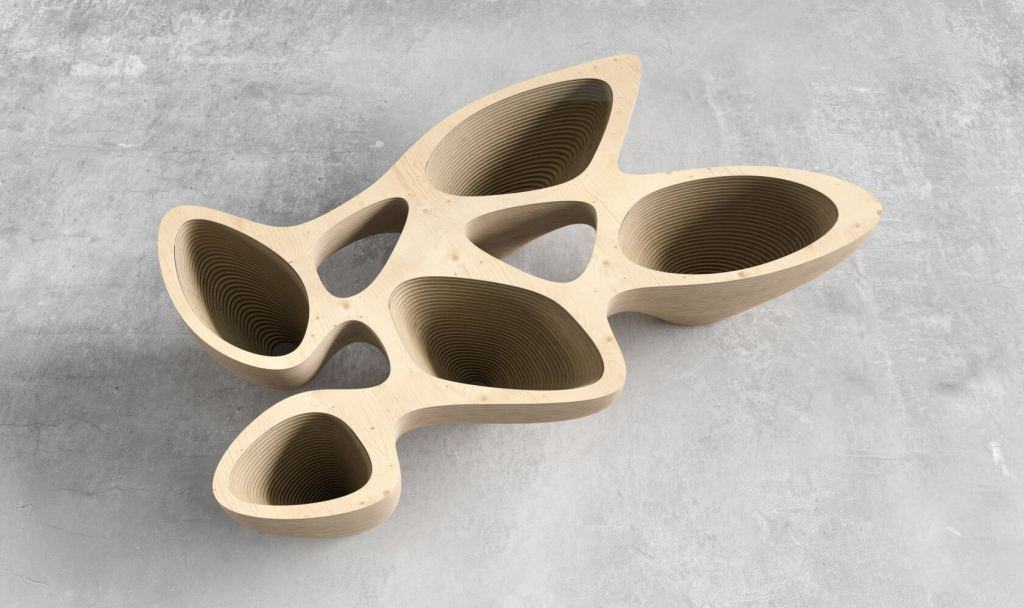 Dimensions: L – 1130 mm W – 1980 mm H – 400 mm.
Falcon Bench (2014)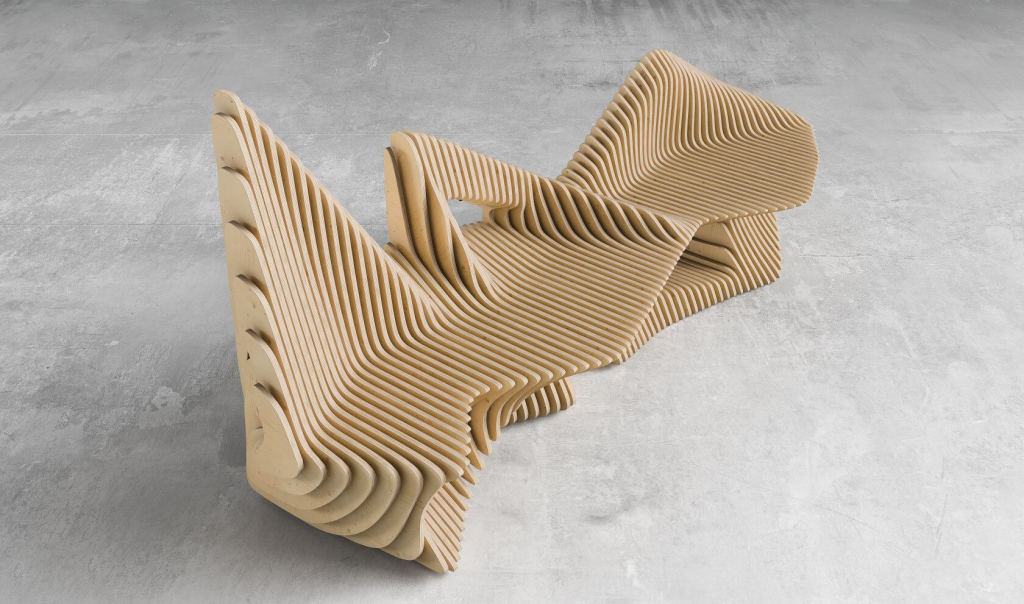 Dimensions: L – 3100 mm W – 830 mm H – 1300 mm.Dimensions: L – 3100 mm W – 830 mm H – 1300 mm.