Diwali is around the corner. Everything about this festival is divine, and home decoration is the most essential part of it. Diwali decoration is incomplete without bright and colourful lights that uplift the festive mood and instill positivity. You can use decor items like wall hangings or artificial garlands and decorative lights like lanterns, lamps, bulbs, or diyas for your Diwali decoration.
This auspicious festival is all about lighting. You can dazzle your home and its surroundings by lighting both indoor and outdoor spaces. From fairy lights to colourful lanterns, there is a wide variety of decorative lights available on the market for Diwali decoration. Hence, while choosing Diwali lights, avoid going overboard and select options based on your space, area and the type of illumination.
Apart from lighting, a lot of decoration is done in every household for Diwali. It can either be making a rangoli, putting up wall hangings, or decorating the doorway with flower strings. To further enhance and embellish your Diwali decor, you can incorporate lighting into almost every decoration. These lighting and decor ideas make Diwali evening a marvellous affair.
In this article, we have talked about the various types of decorative Diwali lights and added some ideas to include them perfectly with other decor items. You will also find some shopping links that will help you pick the most elegant and appealing Diwali lights. So, to spark your creativity and bring out the best in your Diwali decoration, read along.
Types of Diwali lights
There are a plethora of Diwali lighting options available both online and offline for you to choose from. So, here we have listed some of the best lighting options for your Diwali decorations:
Scented candles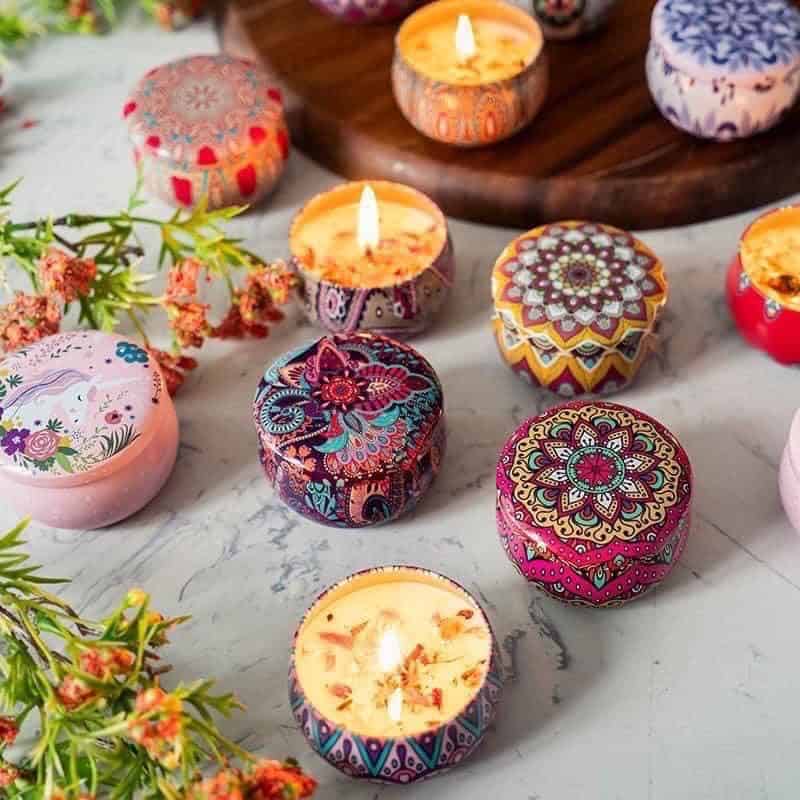 Image Source: Lazada Philippines
Scented candles are very popular during Diwali as they keep up with the warm ambience of the celebrations with a waft of your favourite scent. They come in various shapes and designs, like images of deities, flowers, human figures, etc. Candles burn longer and are a safer option than oil lamps or diyas.
Colourful diyas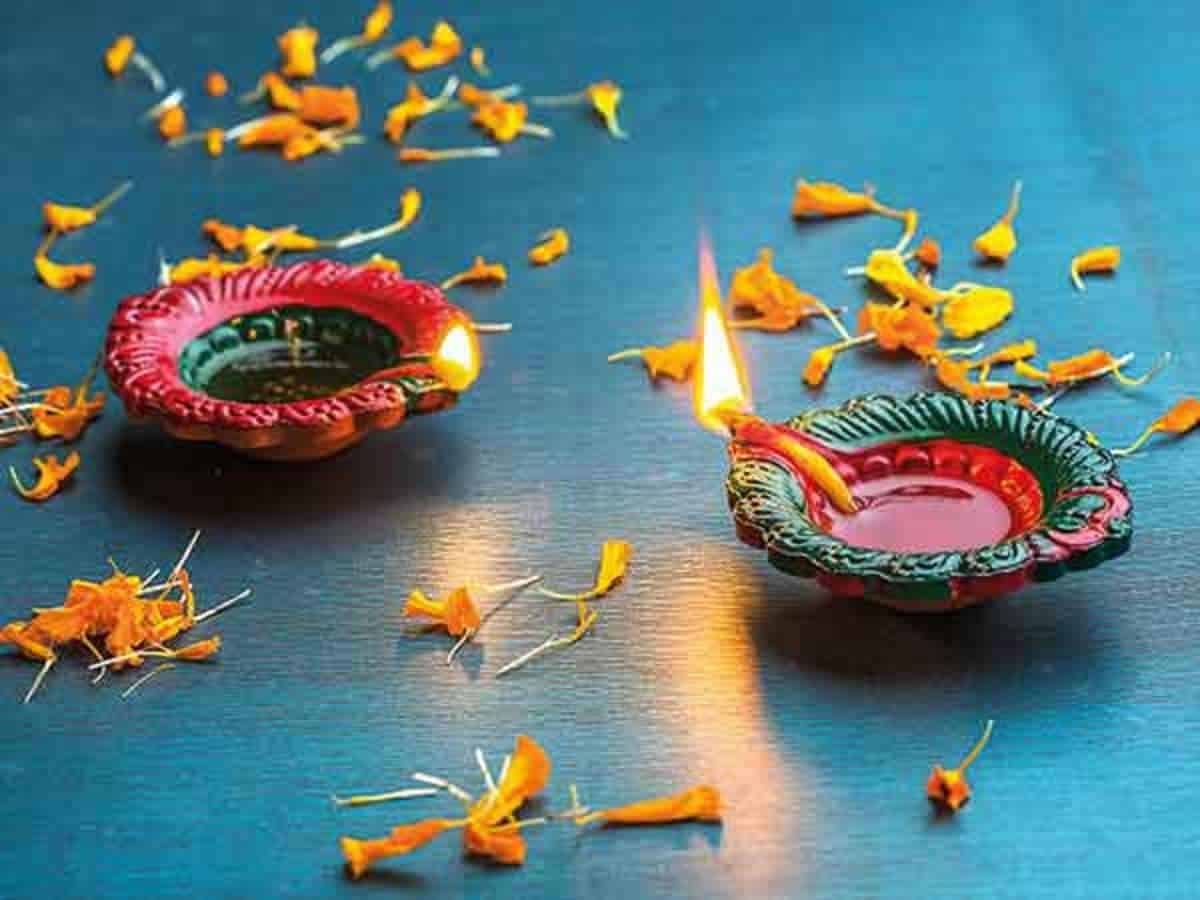 Image Source: Times of India
Diwali is incomplete without the glow of diyas. You can light colourful diyas that add a dash of colour and beauty to your Diwali decorations. Diyas are available in different shapes, sizes, and designs and can be placed almost anywhere.
LED lights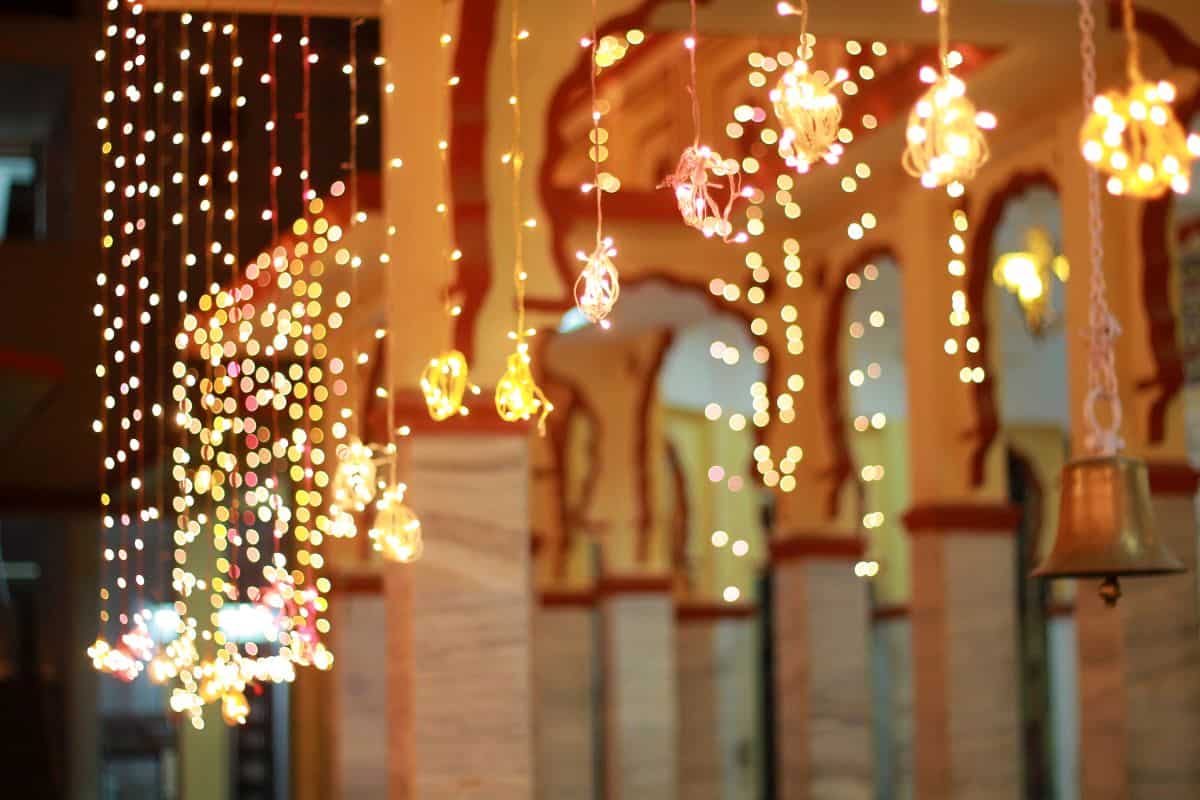 Image Source: BP Guide India
LED lights are a great way to light up your home during Diwali. These lights are cost-effective, low maintenance, and reusable. You can use LED strips, fairy lights, lamps, bulbs, etc. to create focal areas of different colours and brightness around your home.
Handmade lanterns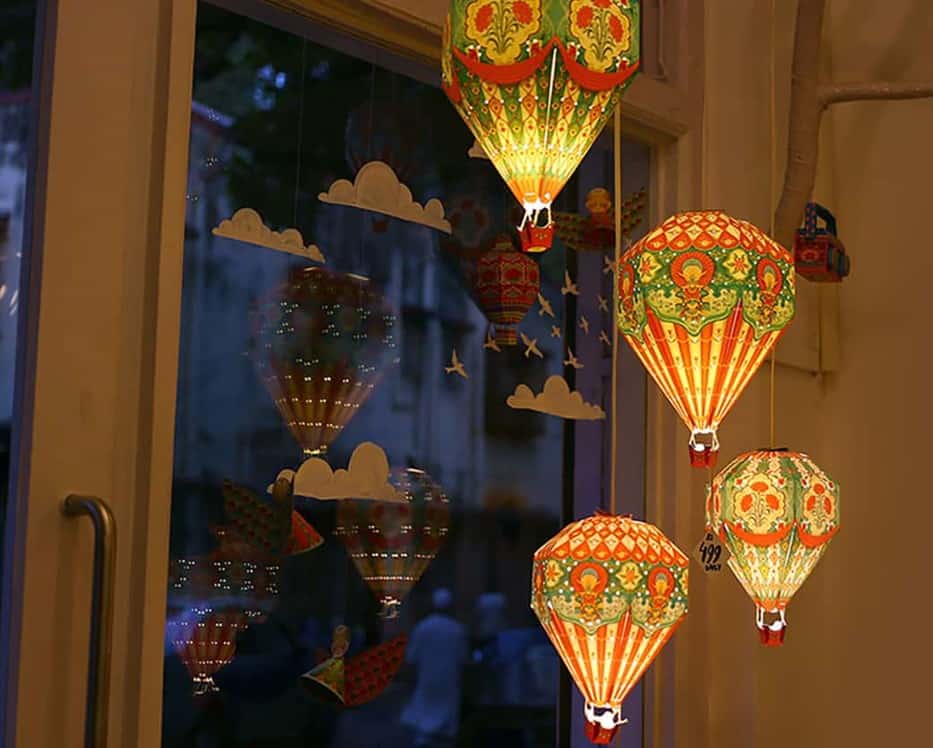 Image Source: Natty
Lanterns are a beautiful way to deck up your home during the Diwali festivities. You can make your own paper lanterns in various shapes, sizes, and colours that emit a beautiful kaleidoscopic effect on your walls. Lanterns can be hung outside your house by placing a candle or diya inside them.
Diwali light decor ideas
Diwali lighting ideas help you light up your home in the most sophisticated way possible. So, here we have enlisted some brilliant and creative lighting ideas to ensure the best lighting for your home:
Use fairy lights around a glass bottle
Image Source: Honeybunch
Fairy lights are an excellent way to light up your home if you are struggling with all the decoration at the last minute. You can simply wrap fairy lights around glass bottles or jars and keep them in different corners of your room to create a warm ambience during Diwali.
Floating tea lights
Image Source: Knot9
Tea lights are fuss-free and involve less effort. You can use tea lights in decorative bowls filled with water, flower petals, beads, and glitter. Then, these bowls can be placed at the entrance of your home or near corridors to add extravagance during Diwali.
Create a rangoli with colourful diyas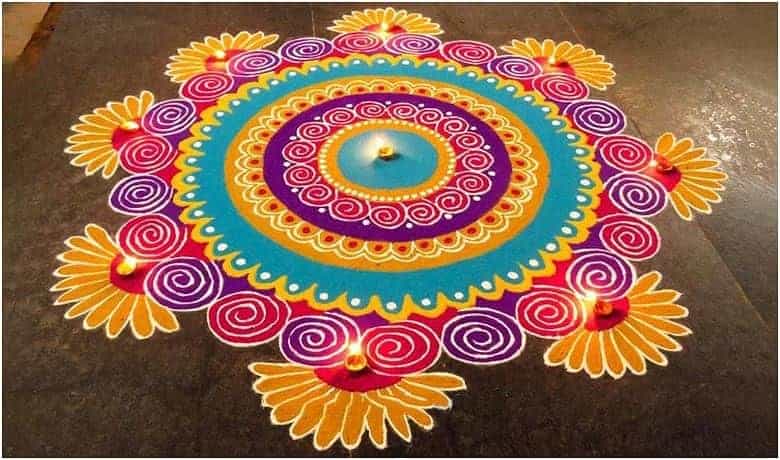 Image Source: Free Press Journal
A rangoli is a must during Diwali. You can make geometric shapes, flowers, or deities as rangolis at the entrance of your home. Finally, you can add colourful diyas or earthen lamps to your rangoli to make it look more attractive.
LED lights for the exterior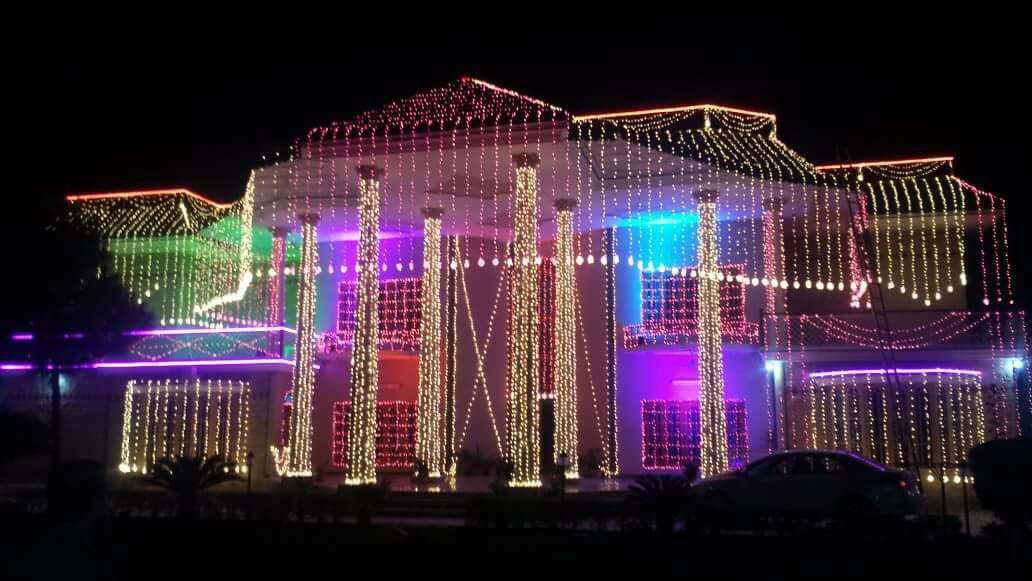 Image Source: Lucky Lighthouse
During Diwali, decoration is a must for both the interior and exterior of your home. For exterior decorations, LED lights can be used to add some colour to the dull concrete. LED lights have always been the best option to light up the exterior and balcony areas.
Mix and match your lighting supplies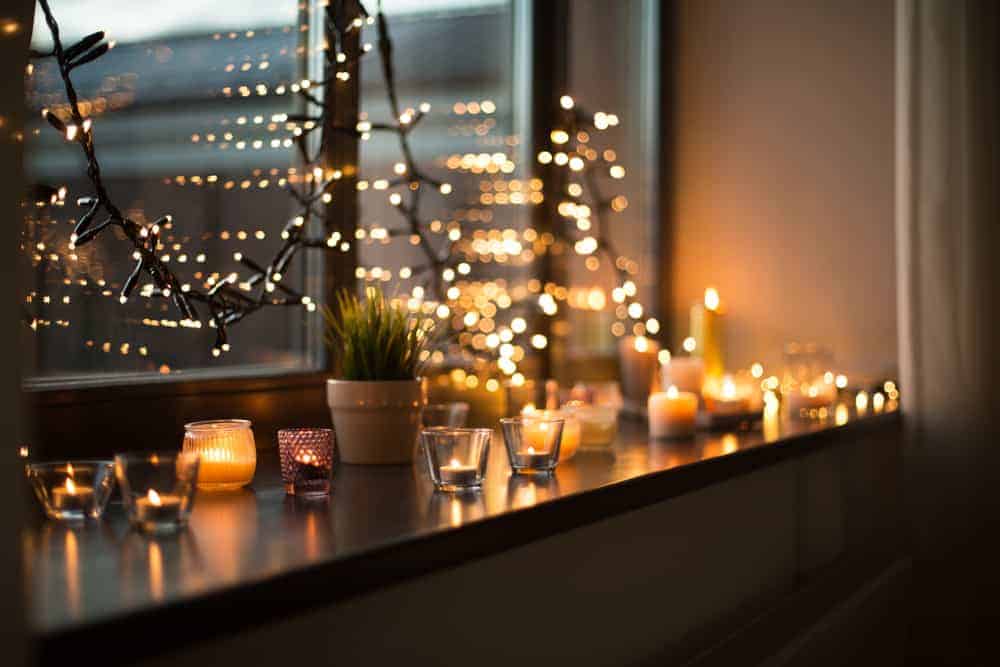 Image Source: Pinterest
You can never have enough lighting options while you are decorating for Diwali. So, mixing and matching all your lighting supplies is the best option. You can create a layered illumination with candles, diyas, lanterns, LED lights, etc. to create a warm aura.
Our top Diwali lights recommendations (Buy Here!)
Vibecity Turkish Modern Home Decor Metal Lamps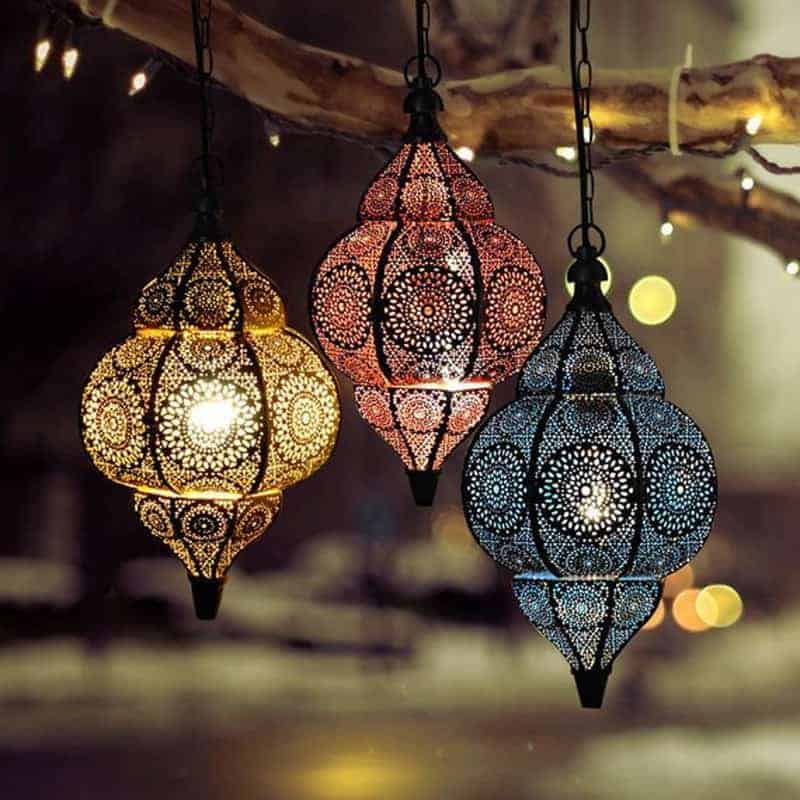 Zwende Indian Fairy Lights – Yellow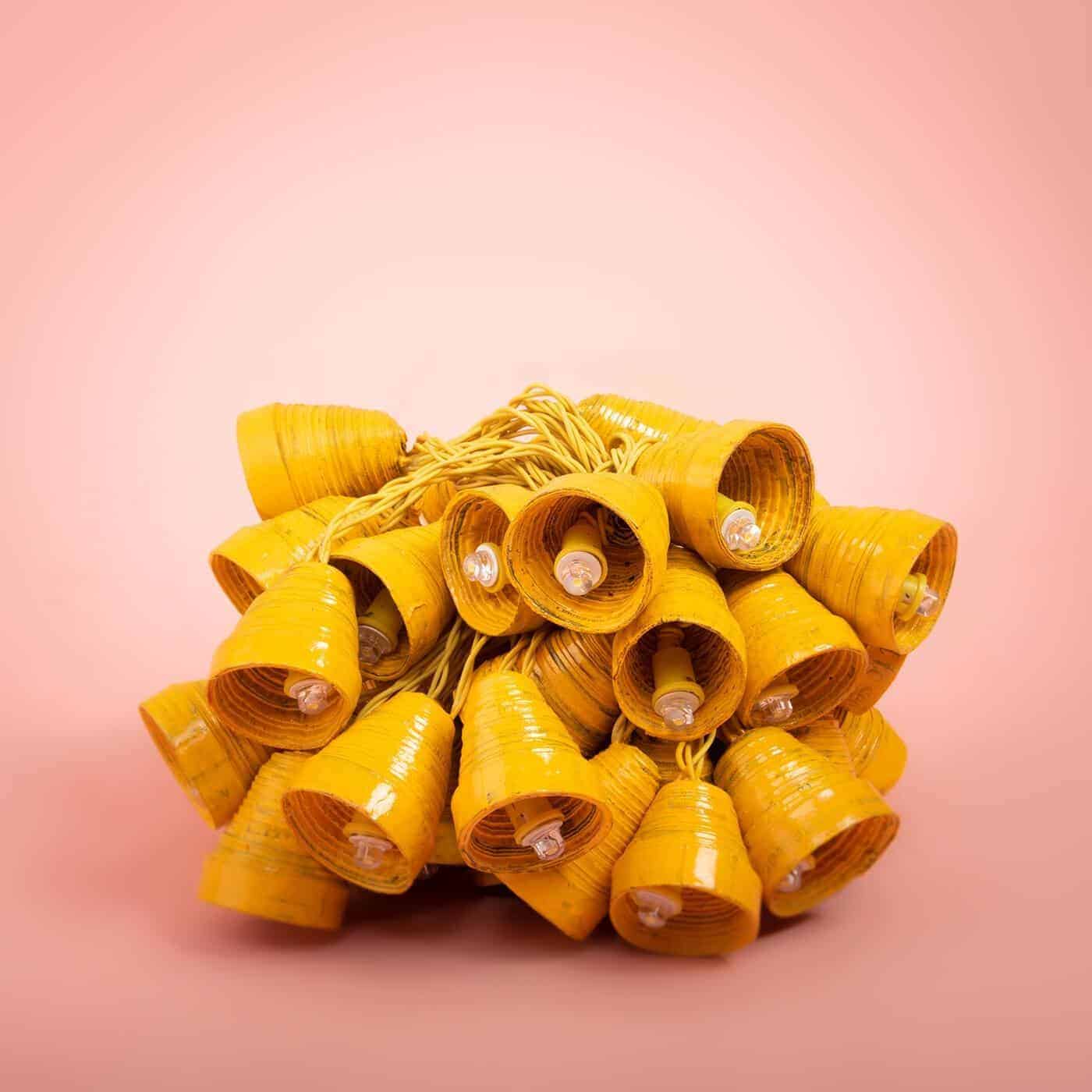 TheQuirkyQuest Golden Metal Leaf String Led Decorative Lights 
My Pooja Box Classic Diwali Diya (Set of 4)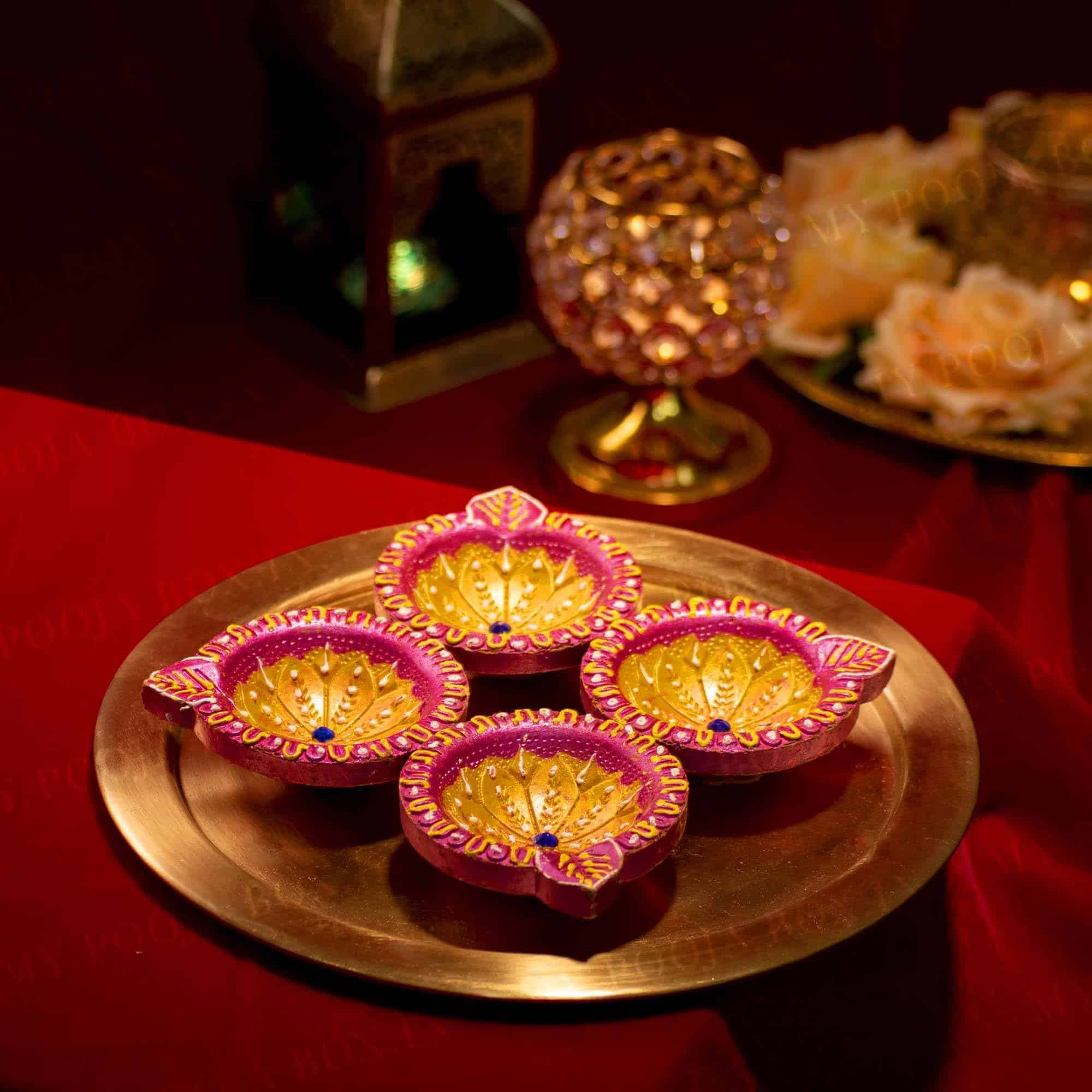 Pepperfry Lavender Scented Grey Color Round Candles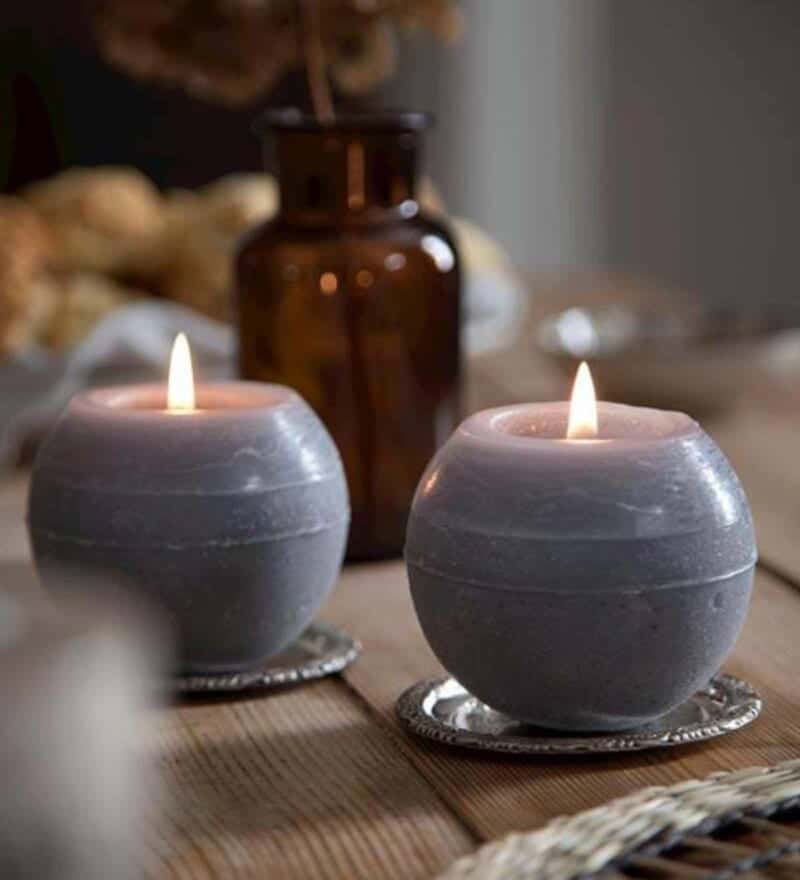 PrintBEBO LED Candle Lights (Pack of 12)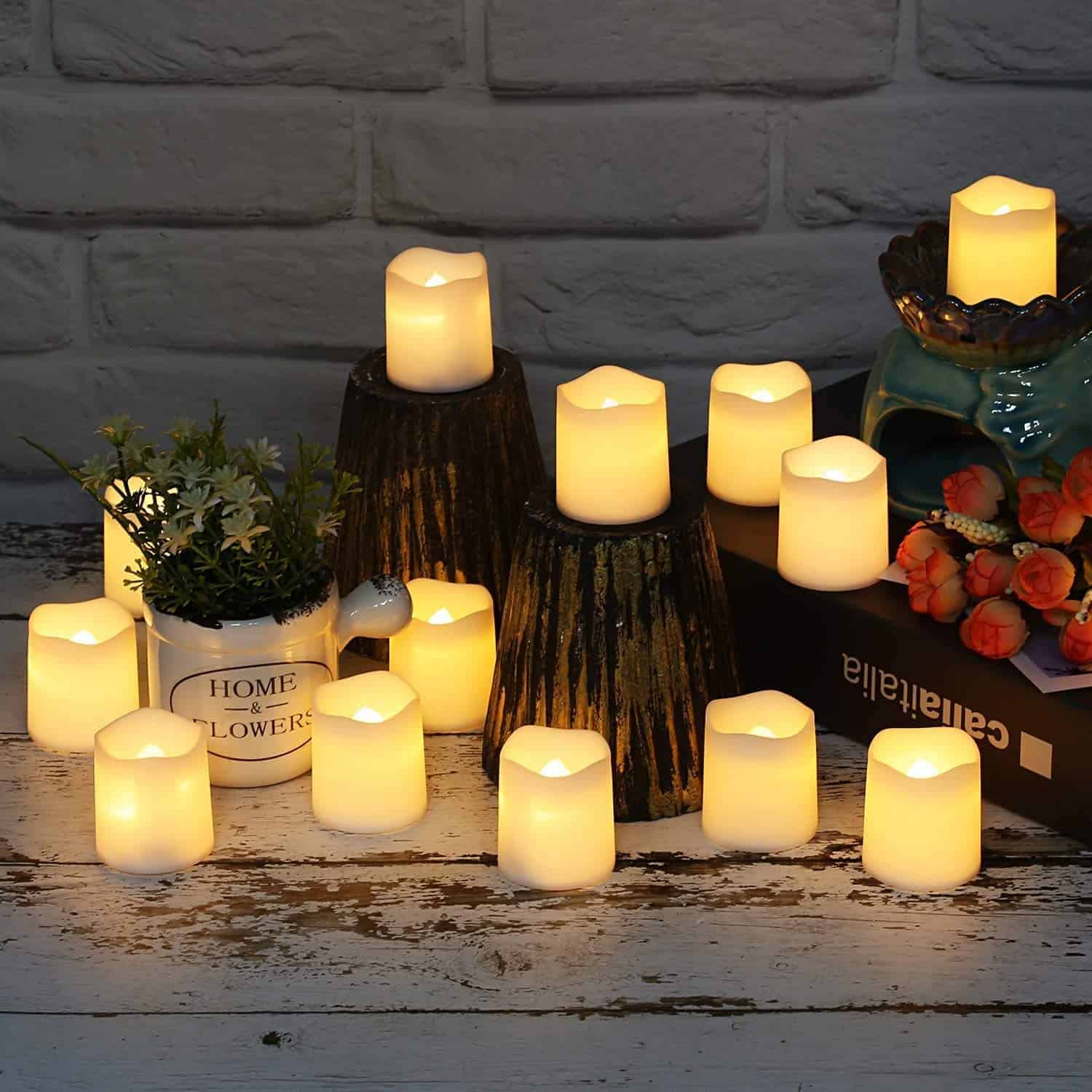 Home Centre Corsica Yellow LED String Diwali Light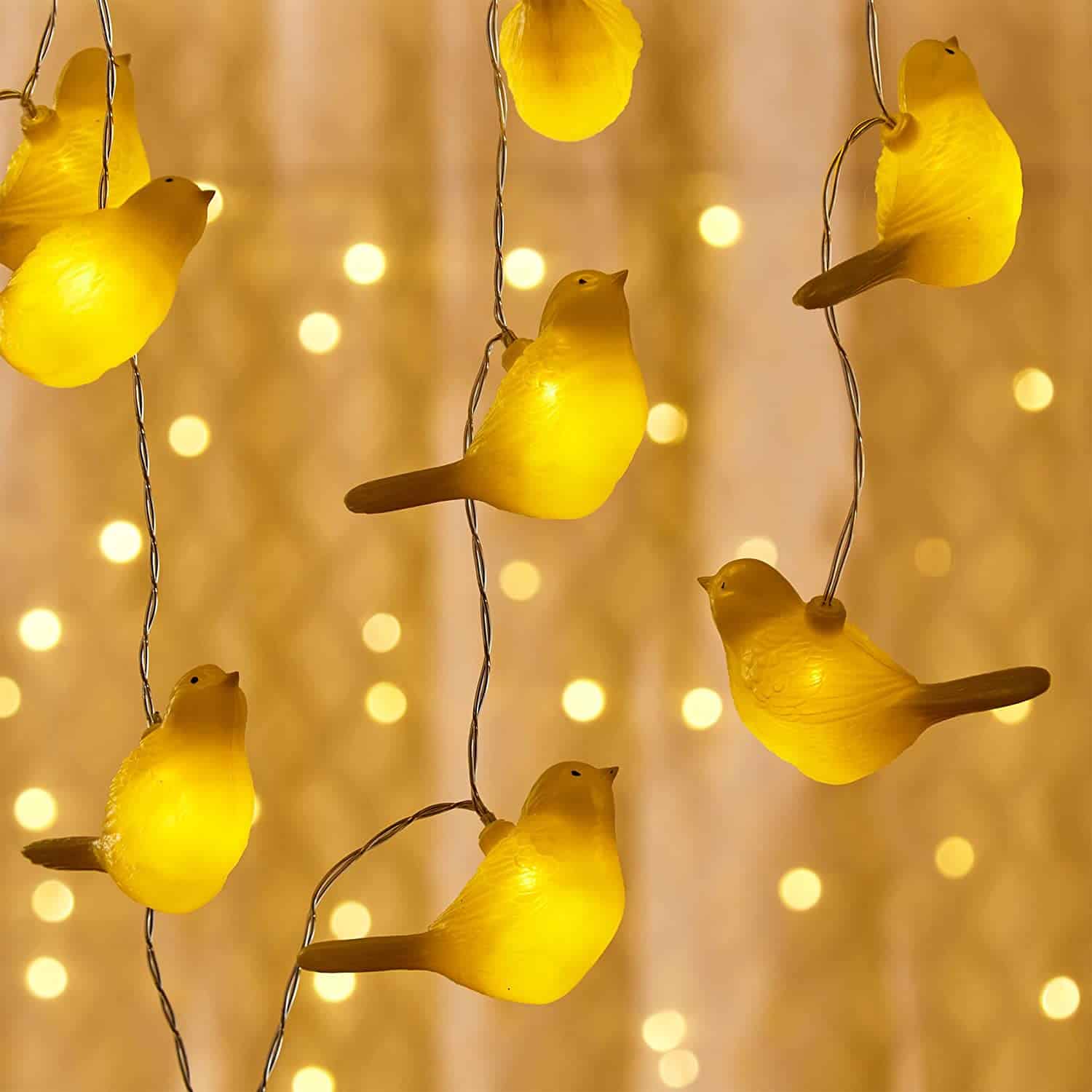 Chronos Lights Metal Balls Decorative String Lights – Warm White
Quace Copper String LED Light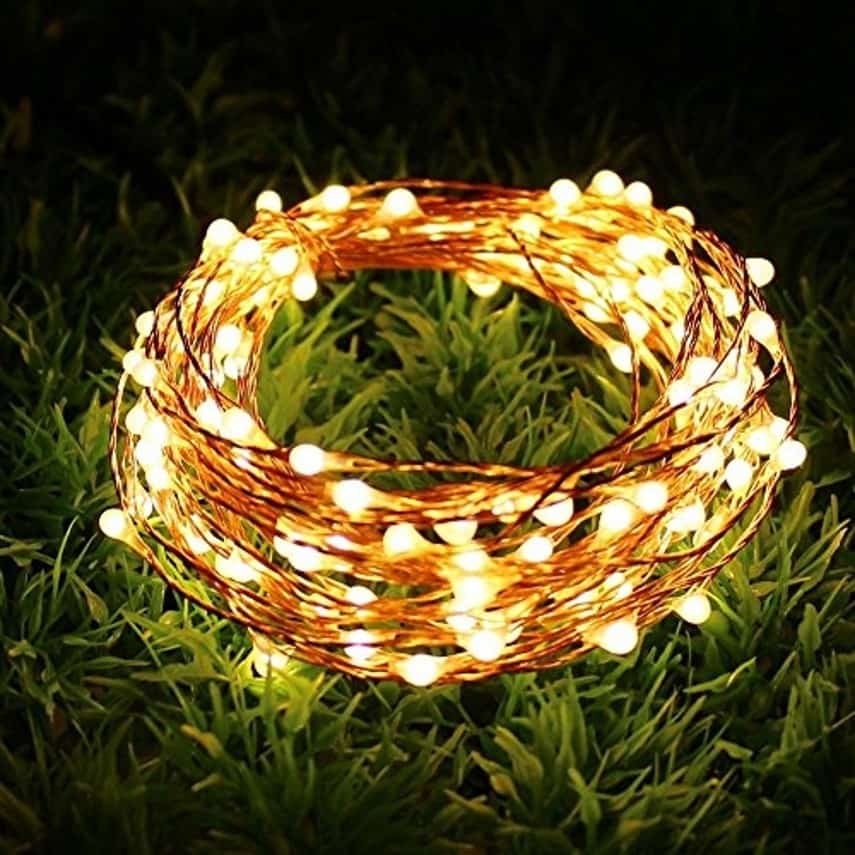 WallMantra Happy Diwali Neon LED Light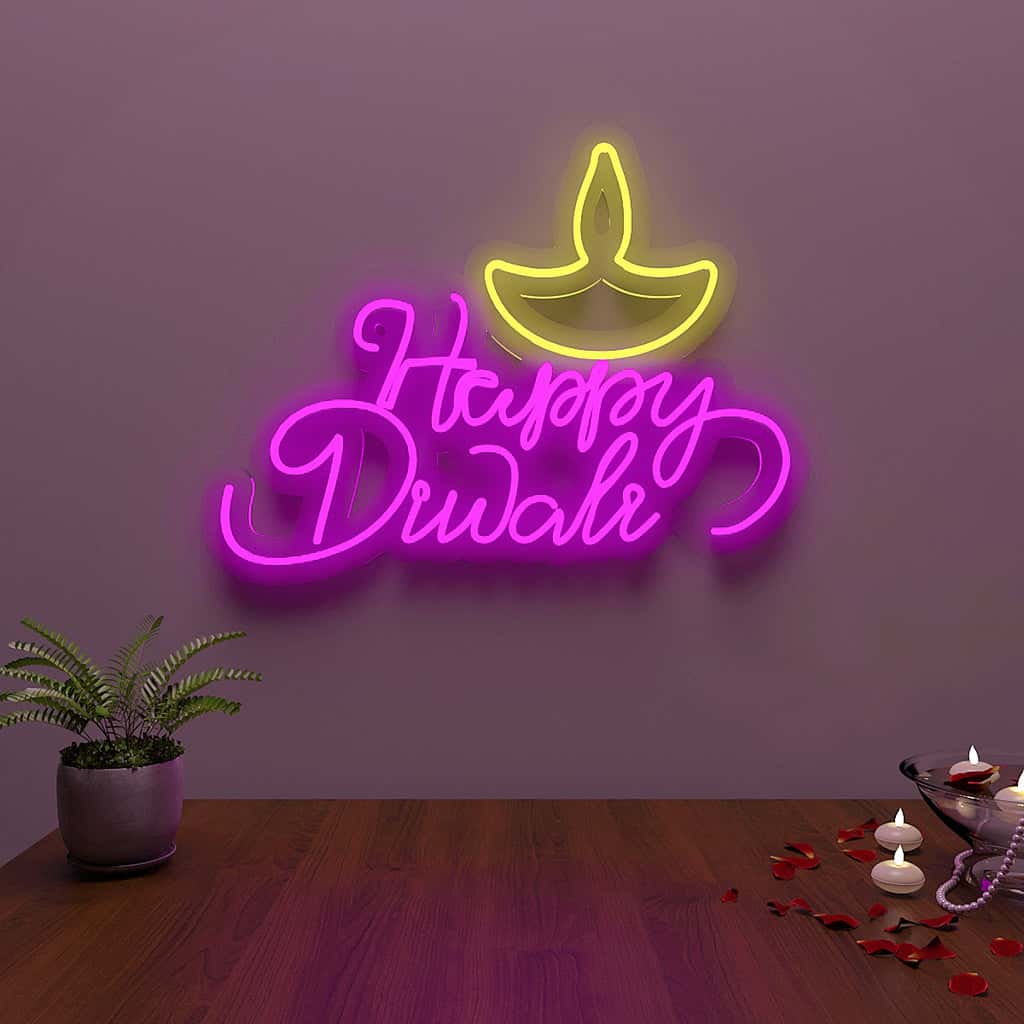 Conclusion
Diwali, or the festival of lights, is the time when all Indian households transcend into a land of myriad lamps. This festival has all the splendour, charm, and grandeur to illuminate everyone's minds and hearts. Hence, this festival is all about elaborate displays of lights, decorations, and colours for prosperity and positive vibes.
This festival has a deep spiritual connection with lights. In other words, Diwali represents the awakening and awareness of one's inner light, which can overcome all darkness and obstacles in life. Therefore, lighting is an essential part of Diwali, and you can find various types of lighting being sold in the market for different purposes.
During Diwali, light is incorporated in a variety of traditional and modern ways. Diyas and candles are still irreplaceable decorative Diwali lights, used in every corner of the house during the festivities. Antique-style lanterns for Diwali decorations add an ethnic touch to the overall home decor. Apart from these, LED lights and electric diyas are also widely used to spice up celebrations.
Now, you are ready to jazz up all the gateways and corners of your home with bright and exquisite Diwali lights. So, evoke a pleasant ambience and have fun with your Diwali decorations by installing lights from our top recommendations and ideas.
*The featured image used in this article is from Enhance Your Palate
[vvsmustread]