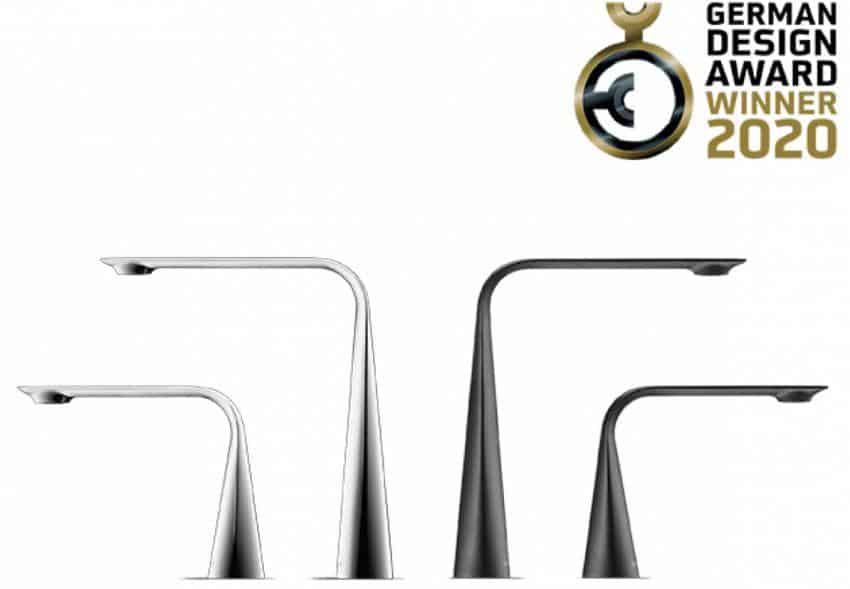 Duravit does it yet again! It was declared winner of the coveted German Design Award 2020 for its multiple product design innovations.
German Design Award presents "Gold" award in each category to recognize the outstanding achievements within the realms of international design. Duravit bagged the "Gold" award for its new D.1 faucet series in the "Excellent Product Design – Bath and Wellness" category. Also, it was crowned "Winner" four times for its innovations Viu/XViu, Starck T, and SensoWash® Starck f.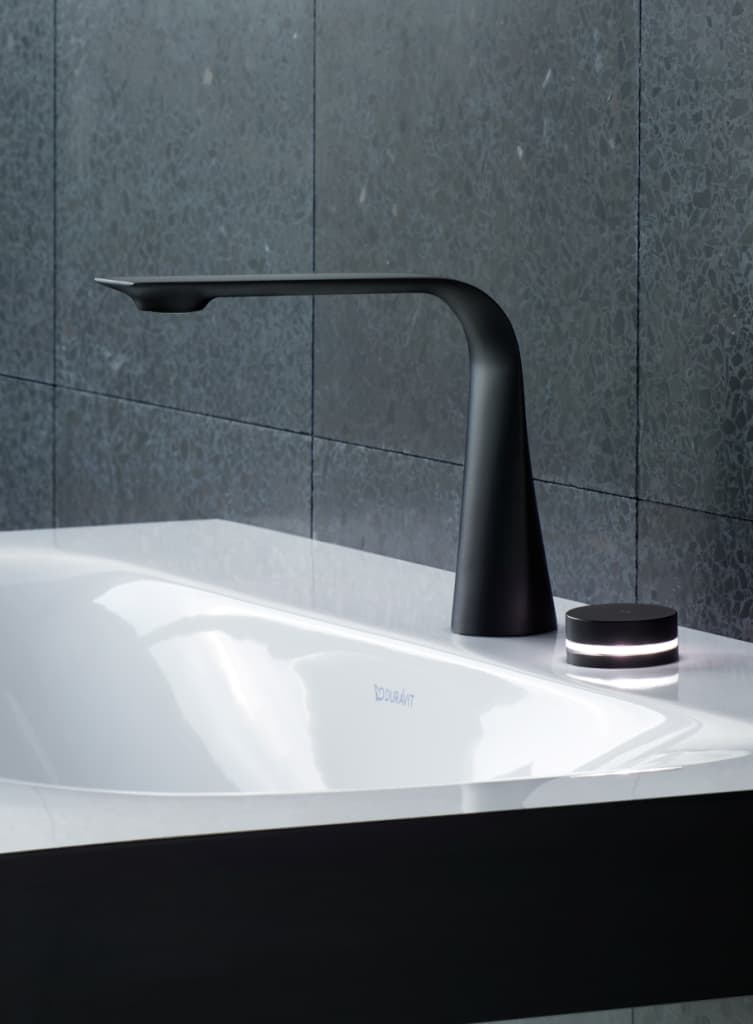 D.1 was designed in conjunction with Matteo Thun and Antonio Rodriguez and derives its uniqueness from its perfectly proportioned formal style. A dynamic, fluid transition connects the basic cylindrical form with the super-flat outlet. The faucet range makes an unmistakably unique statement with its clear contours and surfaces in Chrome or Black Matt. D.1 harmonizes well in terms of both form and color with the designer bathroom series Viu/XViu and the Starck T accessories, award-winning in their own right.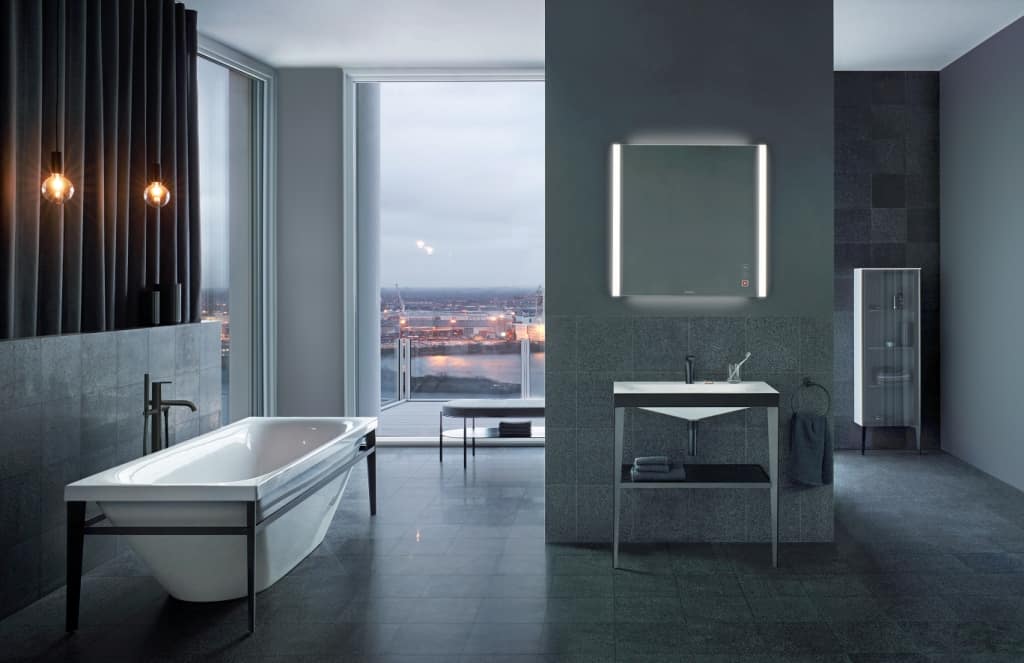 Viu and XViu, ceramics series and furniture range, point to the future of design. Duravit and sieger design create a sense of post-industrial elegance through the interplay of soft, organic forms and precise geometry. A definite highlight is the washbasin variant using Duravit's patented c-bonded technology for a seamless combination of the ceramic basin and metal frame. The gently curved inner basin sits at the center of a precisely defined rectangle with a separate faucet platform.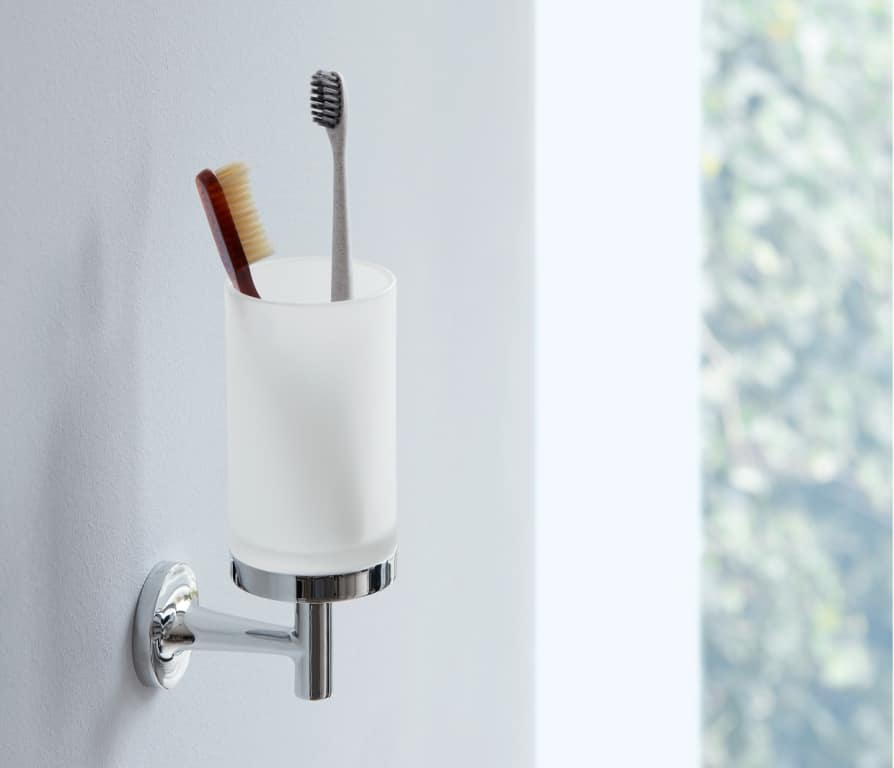 Duravit and Philippe Starck present the new accessory line "Starck T", which combines functional rigor with organic forms. The fluid transition from the round base to the geometric "T" shape is the defining design feature of the series and reminiscent of the branching shape of a tree. This design element can be found in every piece in the new range- from the towel ring through to the paper holder – and as such forms a recurring, iconic signature.
The design of the new SensoWash® Starck f shower-toilet inspires with pure aesthetics and timeless modernity. Technical refinement from the proximity sensor for the automatical opening of the lid to the recognization of the user in the seat up to the different adjustment possibilities of the seat heating, the water spray and the warm air dryer guarantee comfort.
The technology within all components has undergone further development and has been reorganized to now house all technology within the ceramic body. The flat seat with a height of just 40 mm and the white cover located behind it form a flush-mounted unit.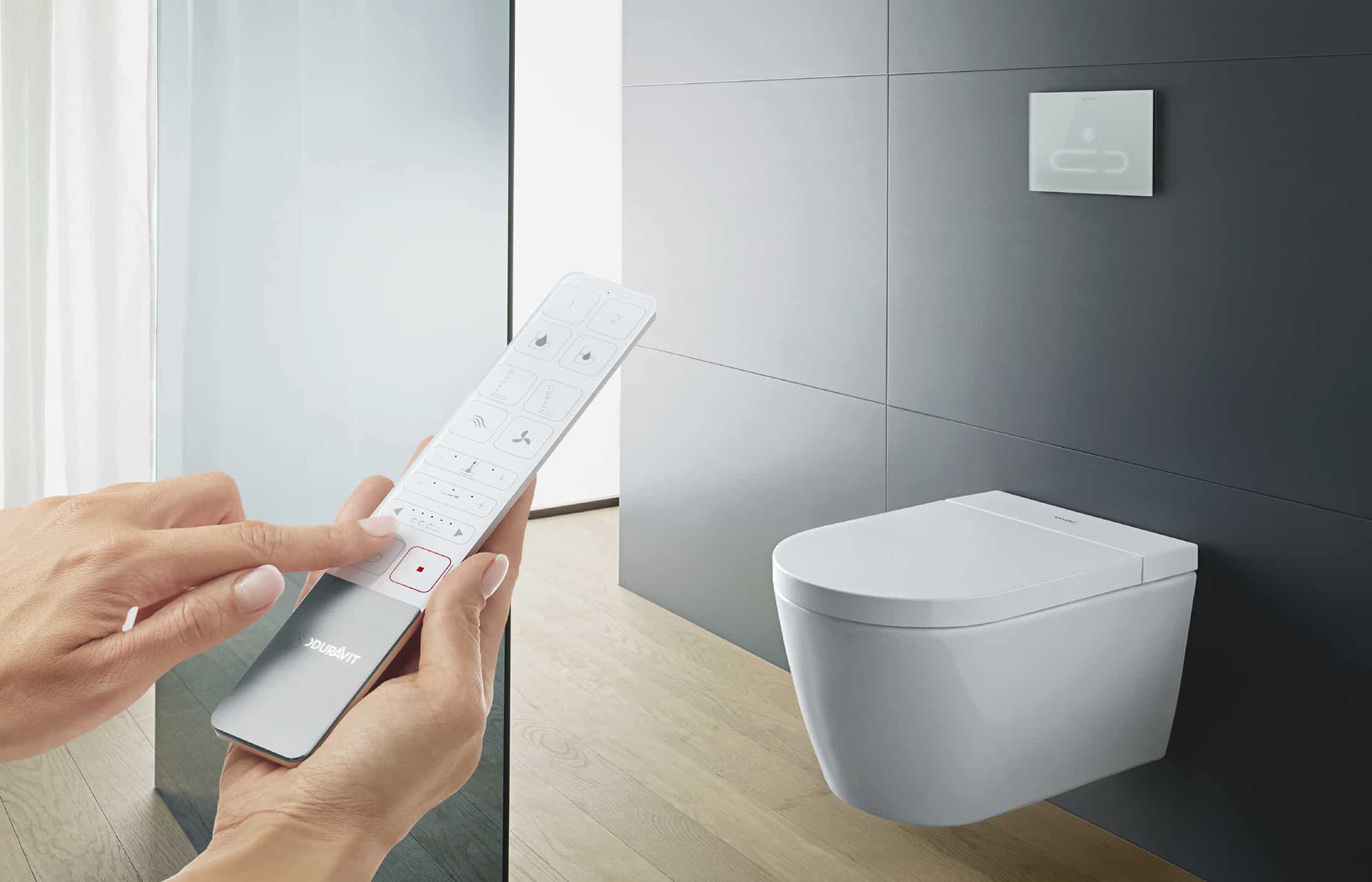 The associated SensoWash® Starck f remote control won yet another award. It is comfortable to hold and its flat, elegant form reflects the range's minimalist design style. The remote control stands out with its high recognition value and a pared-down keypad layout. Illustrative keys enable intuitive and user-friendly control. Alternatively, the shower-toilet can be configured via the SensoWash® app.