The new National Museum has been opened in the Emirate of Qatar. The spectacular building by French Architect Jean Nouvel is intended to evoke associations with a desert rose. Desert rose, a flower-like aggregate of mineral crystals occurring only in arid coastal regions, is the first architectural structure that nature itself created, through wind, sea spray and sand acting together over time. Duravit Starck 3 washbasins and toilets were used for the sanitaryware solutions in this landmark project.
Qatar is in the midst of a construction boom as it prepares to stage football's World Cup in 2022. As part of an ambitious cultural development program, the museum is intended to attract worldwide attention and to provide a link between the emirate's past, present and the future. The National Museum houses exhibitions which relate Qatar's development from its distant geological history up to its present-day cosmopolitan transformation.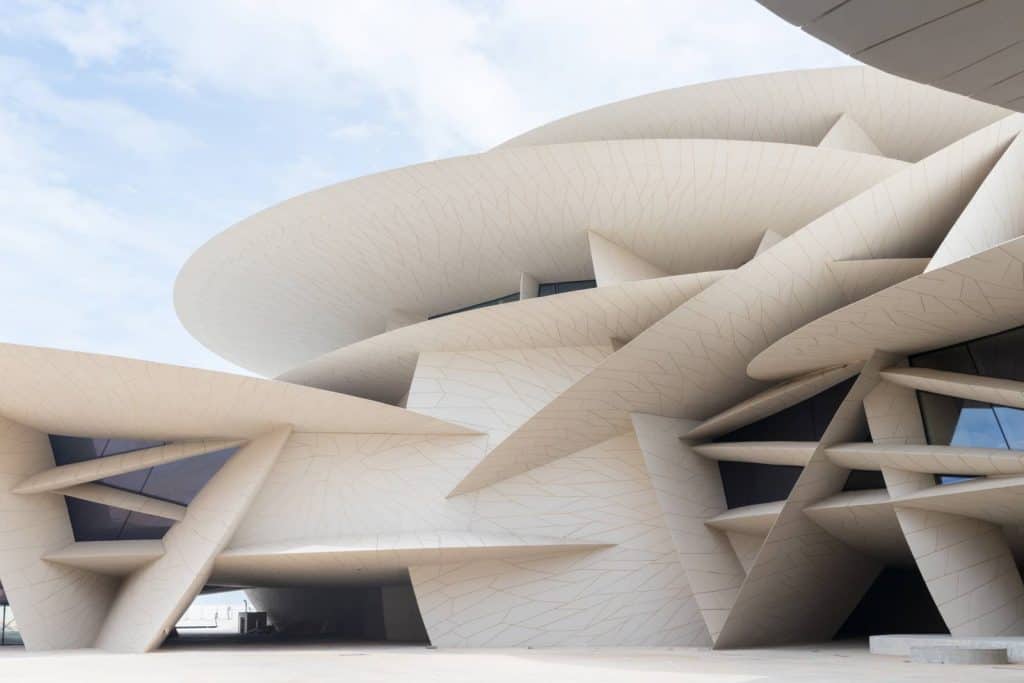 With a habitable area of 30,064 sq.mt. and a surface area of 52,167 sq.mt., the museum features permanent and temporary exhibition's galleries, an auditorium with 213-seats, 2 restoration/conservation laboratories, administrative offices, 2 cafes, 1 panoramic restaurant, school group facilities and VIP facilities, a public park and a 430 car-parking lot. The architect explains that he was looking for a symbol for the National Museum – to evoke Qatar's heritage and future – and considers his design to embody both.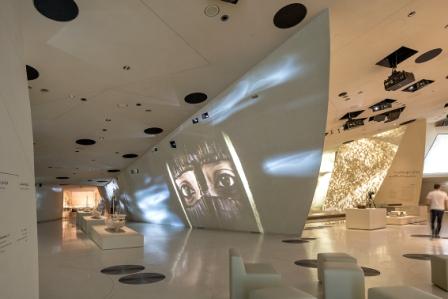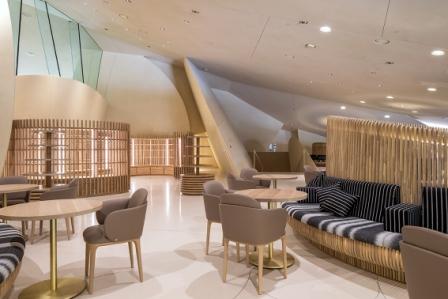 The ring-shaped building rising up to a height of 40 m is sits directly next to the historic palace of Sheikh Abdullah bin Jassim Al Thani, the former Emir of Qatar. This landmark has been redesigned and integrated into the museum as the central exhibition location.
The tilted discs and panels which form the museum's floors, walls and roofs consist of a steel framework structure with sand-colored concrete facing on the outside. The cavities between the discs and panels are glazed. The sand-colored, polished concrete floor inside harmonizes with the walls. These feature a traditional gypsum and lime plaster finish which is reminiscent of stone.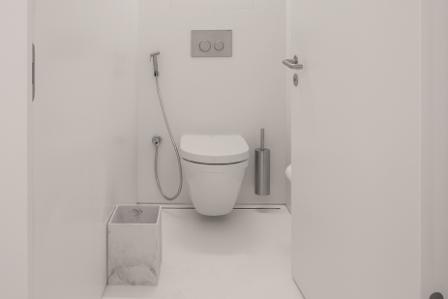 The plain interior continues into the sanitary rooms featuring washbasins and toilets from the Starck 3 range. Developed by Philippe Starck with a focus on semi-public and public areas, these products meet the highest standards of design and functionality.
For more details on Duravit's range of solutions, click here.