India's love for wood is well-documented over centuries and it continues to hold a special place in the planning of houses whether it can be in the form of furniture, ceiling panels, and intricate carvings among others. To meet this growing demand, the superior quality and environmentally responsible wood from Canada is available for Indian consumption. Canadian Wood is now widely available in the Indian market
Among the various product offerings of Canadian Wood in India, two wood species viz, western hemlock and spruce-pine-fir (SPF) are widely used for interior and structural purposes and have gained popularity over the years.

Western hemlock, a unique offering from Canada is firmly established as an outstanding wood for mouldings and interior woodworking. Other common uses include doors, windows, floors, suspended ceilings, ladders and utility purposes where a high grade is needed. Western hemlock is recommended in India for furniture, solid doors, finger joint door frames and other interior uses.

The wood glues satisfactorily, has moderate nail and screw holding ability and polishes beautifully. Hemlock lumber is seasoned uniformly in dry kilns. The kiln drying improves its strength and stiffness and increases resistance to decay and termite attack.
Spruce-Pine-Fir (SPF) has a high strength-to-weight ratio and is primarily used for framing. Due to its dimensional stability and superior gluing properties, SPF is used extensively in the flat-packed furniture industry. Spruce-pine-fir's strength, light weight, ease of handling and good working properties have made it a popular wood for framing applications in all types of construction.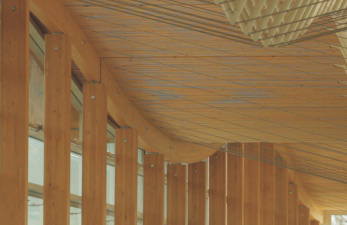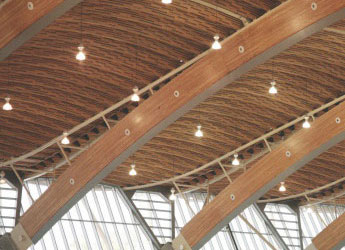 The wood is strong, stiff, stable, and is well known and highly regarded in North America, Europe, and Japan. This versatile lumber is used for residential, commercial, industrial and agricultural buildings. It is a particular favourite with house builders, who appreciate its high structural performance as well as its fine appearance. This wood makes the best option for creating modular homes due to its exceptional strength and stress-bearing properties, which is essential for the construction of large homes. SPF can take on a range of paints and finishes easily, offering artistic freedom to architects.
SPF has a high strength to weight ratio and is well known for its outstanding working properties. It takes and holds nails exceptionally well and is easily worked with hand power tools. It has good gluing, painting and staining properties. Lumber of this species group is seasoned uniformly in dry kilns to a moisture content of 19 percent or less. Kiln drying inhibits natural staining of the wood, improves its strength and stiffness, enhances its appearance, and also increases its resistance to decay and termite attack. The drying process also improves the wood's dimensional stability, finishing qualities and thermal resistance while at the same time reducing shrinkage, warping and checking in storage.
Considering its benefits, these wood species have surely caught the interest of many architects and Indian customers.
For more information visit www.canadianwood.in|Email –info@canadianwood.in
or call Canadian Wood on +91-22-49221600