ACETECH 2021, Bengaluru | 22-24 October | Building, Architecture & Design Show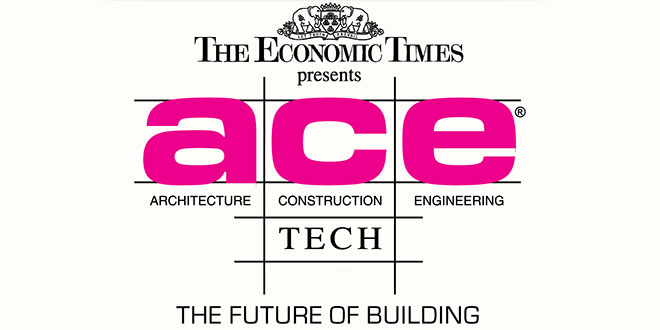 ACETECH 2021, the much-awaited architecture, furniture exhibition, design fair, and building materials show will finally take place in India at different locations. The show will take place from 22-24 October 2021 at Bengaluru International Exhibition Centre.
ACETECH 2021 schedule
22-24 October 2021: Bengaluru International Exhibition Centre
18-21 November 2021: Bombay Exhibition Center
16-19 December 2021: Pragati Maidan, New Delhi NCR
21-23 January 2022: Hitex Exhibition Center, Hyderabad
ACETECH Statistics
Number of exhibitors: 4095+
Brands on display: 5500+
Number of visitors: 864914+
Exhibition area: 2500000 sq. ft.
The show welcomes the best national and international brands that come to perform exemplary business with the leading professionals in the industry.
ACETECH 2021- Target Audience
Real estate developers
Equity investors
Builders
Engineers
Hoteliers
ACETECH 2021- Product Categories
Bath and sanitation
Tiles and ceramics
Decorative lighting
Air conditioning
Refrigeration
Paint, coats, and wall coverings
Home automation
Office automation
Doors and windows
Electricals, wires, and cables
International cucine and kitchen technologies
Safety, security, and fire protection
International furniture
ACETECH 2021- Events
This event promotes and fosters the latest innovations and technologies in architecture, design, and building materials.
Connect
The unique platform offers excellent business partnerships.
World of Fenestration
This platform unites the professionals such as architects, developers, fabricators, façade consultants, policymakers, procurement managers, engineers, etc. from the Indian and global industries.
Grand Stand Awards at ACETECH 2021
The awards appreciate and honour the best exhibitors and participants who perform spectacularly in their fields.
International Lighting Summit
This platform displays the products and innovations of the top lighting consultants of the country.
Stop and Shop
This platform of the furniture exhibition offers informative and educational activities for industry influences.
ACETECH Hosted Buyer Program
This unique program of the design fair fosters quality networking and leads for the brands exhibiting at ACETECH.
This platform of the furniture exhibition and design show helps make future engagements for the upcoming editions of the program.
ACETECH 2021-Focused Pavilions
1. Ace Surfaces
2. Ace Hardware
3.  Ace Luxe Design Show
4. Ace Cucine
5. Ace Smart
6. ACETECH Ceramics and Sanitary
[vvsmustread]