When:
2020-03-19 @ 10:00 – 2020-03-22 @ 18:00
2020-03-19T10:00:00+05:30
2020-03-22T18:00:00+05:30
Where:
Hall 1, Bombay Exhibition Center, Mumbai
Mumbai
Contact:
Vaidehi Zatakia
+91 22 6144 5986
Every year, Ambiente India attracts top retail trade buyers, bulk buying houses and Interior designers from all over the Indian Subcontinent where they place their main orders for the upcoming buying season.
Ambiente India will present a wide range of products for the consumer market in India in the segments of Dining, Giving and Living. This is the place to find the latest products and innovations in the living, giving and dining areas of the Consumer industry for the next buying season.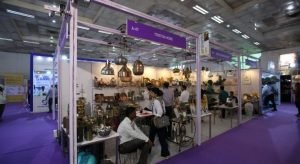 Ambiente India is also a major player in the high-volume sector. As the most significant platform for consumer goods, it offers a wide spectrum of merchandise in the three product areas – from handmade items to industrially manufactured products. Ambiente India an exhibition for Homeware and Interior Décor Industry targeting business visitors across India at Bombay Exhibition Center, Mumbai, India