Organizer
Koelnmesse GmbH

Phone:

+ 49 221 821-0

Email:

info@koelnmesse.de
Venue
Koelnmesse

Koelnmesse GmbH Messeplatz 1




Cologne

,

50679

Germany

+ Google Map

Phone:

+49 221 821-0
The EISENWARENMESSE – INTERNATIONAL HARDWARE FAIR and tool show is the clear industry leader, and as a globally established platform for innovations, business, and communication, it will be more vital than ever in 2022. The event will take place from 25-28 September 2022 at Koelnmesse, Fair Grounds, Köln-Deutz, Germany.
When the hardware world restarts, the trade show will be the beginning and anchoring point. The first discussions following the crisis took hold at the highest levels. International relations are being developed and expanded in Cologne.
Timing:
September 25-27, 2022
Exhibitors: 8:00 a.m.-7:00 p.m.
Visitors: 9:00 a.m.-6:00 p.m.
September 28, 2022
Exhibitors: 8:00 a.m.-5:00 p.m.
Visitors: 9:00 a.m.-5:00 p.m.
Eisenwarenmesse Statistics
Number of Exhibitors: 2,943
Participating countries: 60 countries
Gross exhibition space 2020: 167.700 m²
Visitors 2018: 47,000
Visiting countries: 143 countries
Fair profile
The leading trade show for the hardware/tool sector
Traditional meeting point for communication and innovation in the hardware industry
The internationality of exhibitors and visitors
B2B fair for buyers from trade, industry and commercial users
Access rights
All forms of the trade
Buyers from the industry
Commercial users
Engineers and architects
Target groups exhibitors
Hand and power tools industry
Building and furniture fittings industry
Fasteners and fixing industry
Manufacturers of workshop and factory equipment/ Industrial supply
DIY-industry
Industry services
Target groups trade visitors
Visitors must be able to provide proof of their trade visitor status when acquiring their entrance tickets.
Tools specialist trade
Hardware trade (incl. cooperatives and production connected trade)
Security specialist trade
Home centers
Department stores, discount stores
Building supplies
Procurement manager
Operations- and production manager
Trades people
Commercial users
Engineers
Eisenwarenmesse- Product Categories
The HARDWARE FAIR is divided into four distinct product categories. Professional purchasers can find hardware expertise in a consolidated and organized format here.
1. Handtools
2. Power tools
3. Cordless tools
4. Modern hand tools such as ergonomic handles, anti-slip coatings, interchangeable elements, and more.
Industrial supplies at Eisenwarenmesse
1. Welding devices
2. Compressors
3. Compressed air tools
4. Ladders and scaffolding
5. Workshop equipment
6. Shop and warehouse fittings
7. Storage systems
8. High-pressure cleaners
9. Work safety
10. Protective equipment
11. Work shoes at Eisenwarenmesse
Fastening and fixing technology
1. Fastening technology
2. Fixing technology
3. Building fittings
4. Furniture fittings
5. Small fittings
6. Decorative metal wares
Construction and Home Improvement
1. Building supplies at Eisenwarenmesse
2. Sanitary fittings
3. Interior fittings
4. Building accessories
6. Garden tools
7. Garden equipment
8. DIY gadgets
9. Furnishings
Eisenwarenmesse- Virtual access to the trade fair
The Lobby is your virtual access to EISENWARENMESSE online. After you log in, it serves as your starting point and your digital portal to all the areas of EISENWARENMESSE. The Lobby has two roles: On the one hand, it is your navigation centre for exploring EISENWARENMESSE, the international hardware fair digitally. On the other, it serves as a platform that gives you an overview of all the latest news. You can create your personal trade fair experience by navigating from the Lobby to the different virtual sections – all this is possible remotely
Eisenwarenmesse- Events
DIY Boulevard 2022
A positive POS shopping experience is essential for retailers. The advantage of displaying merchandise on the DIY Boulevard is therefore clear: Exhibitors can present their products and innovations in a POS-related environment and provide trade visitors with solutions for the authentic presentation of goods.
Application EISEN 2022
EISEN Award 2022 powered by ZHH
02.09.2022 – Deadline for applications / entry deadline
The exhibitor fills out the form and sends it back by 02.09.2022 (an automatic confirmation will be received). The entry deadline is 02.09.2022, which is also the deadline for:
the description of the concept
photo and image material
presentations
07.09.2022 Delivery of the products to Spedition Schenker
The eCommerce area at the International Hardware Fair 2022
Shop systems, ERP, electronic payment, hosting, search engine optimisation: the digitalisation of trade does not stop at the hardware sector. The perfect place at the EISENWARENMESSE to get up to date, find solutions or present your own solutions: the eCommerce area. The Expo will take place during the EISENWARENMESSE from 27-28 September 2022. eBay, Facebook & Shopware, among others, will be there and there will be more top-class people to follow – anyone who is interested in any way in the digitalisation of the industry is guaranteed to be here.
A personal touch is the focal point of the tool trade show: We have devised several methods to ensure professional safety at the highest level and establish an atmosphere in which your business may thrive again, in accordance with the provisions of the Corona Protection Ordinance and in close coordination with the authorities.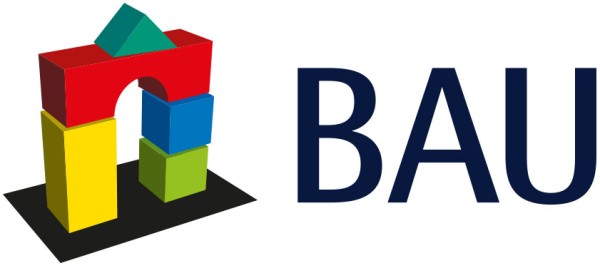 The world's leading trade show for architecture, materials, systems, BAU 2023, features materials, technology, flooring, and systems for commercial and residential construction and interior work for both new-build and modernization and renovation. The architecture show will be held from April 17–22, 2023. at the Messe München Exhibition Grounds in Munich, Germany. Everyone involved in the international community for planning, building,