When:
2020-04-27 @ 09:00 – 2020-04-29 @ 18:00
2020-04-27T09:00:00+05:30
2020-04-29T18:00:00+05:30
Where:
Shanghai New International Exhibition Center
Shanghai
China
Contact:
XingChen
86-10- 010-88082070/ 13683554888
With a history of more than 27years, ExpoBuild China attracted many famous building material manufacturers and brandfrom China and abroad. It also provide more choice for developer, hotel proprietor,architecture and interior decoration designer, villa decorator, in-exporter andhigh end agent. This made an excellent procurement chain for the whole industry.
In 2019, therewere 482 companies come to our exposition, including 123 foreign companies comingfrom 25 counties, and 31,037 visitors coming from 81 countries.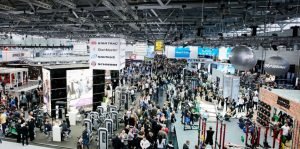 The 28th China International Building Decoration Exhibition (Expo Build China 2020) will be staged again at the Shanghai New International Expo Center from April 27th to April 29th, 2020. This exhibition is based on the concept of innovation and trend. Tailored by designers and engineers, it provides a one-stop sourcing platform. In the same period, the HDD series industry events such as Shanghai International Hotel Supplies Exhibition will provide integrated solutions from design, construction and decoration to new products and new materials for high-end properties such as luxury villas, hotel restaurants and shopping malls.