Nepal Buildcon International Expo 2021 | 1-3 October | Architecture Exhibition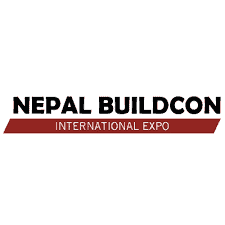 The 7th edition of Nepal Buildcon International Expo (NBIE), the Architecture Expo will take place from 1-3 October 2021 at Bhrikuti Mandap, Kathmandu, Nepal.
The largest exhibition on building, architecture, design, construction, and engineering is much-awaited by all. It anticipates participation from the global building industry. It offers a unique chance to professionals to showcase their latest and most incredible products, solutions, and services.
Nepal's fast-growing construction industry presents amazing opportunities for the future.
Nepal Buildcon International Expo Statistics
Gross Exhibition Area: 98,000 sqft
Number of Exhibitors: 169+
Number of Visitors: 93,000+
NBIE 2021- Product Categories
Aluminum Extrusions
Building automation
Heavy Machinery and Equipment
Cement and Steel
Construction Chemicals & Waterproofing
Tools and Machinery
Construction Tools and Tapes
Flooring and Wall Coverings
Battery & Generators
Glass and hardware
Infrastructure Software
Interior Decorating Products
Landscaping Solution
Lifts & Elevators
Marble & Stones
Tiles & Sanitary Ware
Paints & Coatings
Plumbing fittings and accessories
Pre-fabricated Structures
PVC/UPVC Machinery and Profiles
Roofing & Façade
Safety & Security
Solar, Wind & Other Green Energy Products
Wires & Cables
Switchers & Switch Gear
Surface Products and materials
Nepal Buildcon International Expo Exhibition Visitors
Architect and Planners
Builders and Developers
Building Contractors
Construction Industry Professionals
Consulting Engineers, Universities, Technical & Research Institutes
Government Agencies/ Building Authorities
Hospitality Industry Professionals
Interior Design Professionals
Dealers and Distributors
Manufacturers of Building Equipment
Distributors of Building Equipment
Mechanical and Electrical Engineers
Project Managers and Consultants
Sourcing Professionals from Hospitality and Health Facilities
Structural & Civil Engineers
General Visitors
Several changes have been incorporated post the outbreak of the novel coronavirus pandemic. As a result, the Architecture Expo had to accommodate a couple of modifications as well.
The latest list of events has not been uploaded yet. However, we stay positive that the exhibition will be bigger and better as always.
Stay tuned for the latest updates and information!
[vvsmustread]