SICAM 2021, Italy | 12-15 October | Kitchen Show | Lighting Show | Furniture Exhibition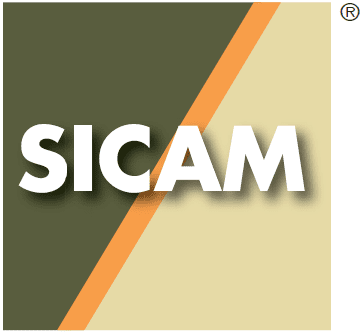 SICAM 2021, Italy is one of the biggest furniture and furniture components Trade Fair and exhibition. Moreover, the exhibition will take place from 12th to 15th October 2021 at the Fair Area of Pordenone, Italy.
However, the annual show is postponed for the year 2020 because of the adverse social and economic situations of the world due to the COVID-19 pandemic. Therefore, SICAM will be held in 2021 exactly on the same dates following the restrictions, guidelines, and measures against COVID-19.
As a result, this one-year shift will keep up with the annual exhibition schedule so that the visiting companies, participants, and exhibitors can comfortably take part in the fair.
CEOs, architects, designers, marketing and sales managers, and general visitors from all over the world participate in this high-profile exhibition. As a result, it holds great importance in the furniture industry.
SICAM 2019 average statistics:
Exhibitors: 600+
Visiting Foreign Countries: 106
Visiting Companies: 8,200+
Exhibition Area: 36,500
SICAM 2021, Italy gives an excellent platform for international and national business relations. However, this year, the Trade Show will present several new and innovative furniture products, furniture accessories, furniture components, and semi-finished furniture products.
Product Categories at SICAM 2021, Italy:
The furniture components exhibition displays many products. Additionally, SICAM 2021, Italy presents unique products from the following product categories:
Chemical products
Domestic kitchen appliances
SICAM 2021 – Machines
Upholstery
Software technology
Watch this video to get the highlights of the events at SICAM.
Every year, SICAM, the kitchen exhibition offers numerous opportunities for visiting and exhibiting professionals. Furthermore, the environment at the Trade Show is incredible for nurturing business relations in the furniture industry and beyond. Therefore, it witnesses massive participation from all over the world.
Moreover, this year, the event will take changes due to the COVID-19 into due consideration. Therefore, social distancing, sanitization, and all the other protocols would remain strict at SICAM 2021. As a result, you will get a safe and clean environment at the exhibition.
The Malaysian International Furniture Fair (MIFF), Southeast Asia's largest furniture trade show, takes you right…