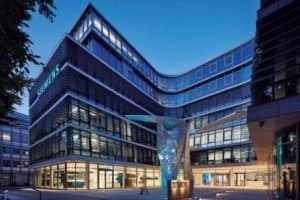 One of the leading trade fairs on building industry – BAU in Munich, is around the corner (January 14-19, 2019). As part of the programme, the Long Night of Architecture (LNDA) celebrates its 5th edition. Scheduled to take place on Friday, 18 January 2019, between 7 pm till midnight, more than 50 of the most beautiful and important buildings in Munich will be lit.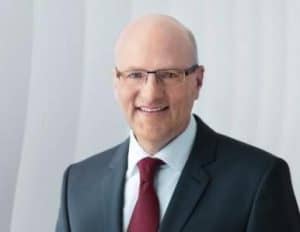 The LNDA programme in 2017 was attended by more than 30,000 enthusiastic visitors took part in the nightly guided tours. The organisers expect around 35,000 participants for the LNDA 2019. The aim of the LNDA is to make the subject of the BAU trade fair, architecture, more accessible to the public. 'Architecture is the built environment in which we all move daily. That's why I'm delighted that BAU has reached all those interested in architecture in and around Munich over the Long Night of Architecture.', says Dr.Reinhard Pfeiffer, Deputy Chairman of the Management Board of Messe München.
As in previous years, free shuttle buses will be provided for all visitors. The seven different bus routes start directly at Odeonsplatz, with a hop-on-hop-off facility. In addition, there are walking tours through the centre  of Munich, with or without a guide. All interested parties can also compile and plan their nightly ramble individually on the website using an interactive map.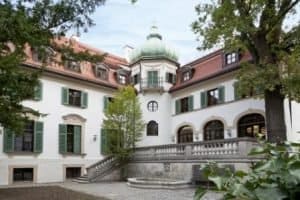 Exhibitors and trade fair visitors also have the choice between seven special theme tours. One can, for example, look at buildings that shine with new office concepts or those that have been awarded certificates for their sustainability. Examples of digital processes in architecture would also be shown. Most theme tours are related to the main topics of BAU. Since the seats are limited, an online registration is mandatory in advance (see the link at the end).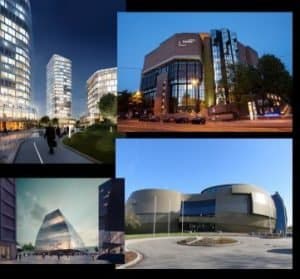 The more than 50 buildings hold something for all interests and preferences of the visitors. For the first time, the city library Monacensia, the Steelcase Innovation Centre as well as the Siemens headquarters are amongst the list. Also on the list is the Olympic Tower. As the tallest building in the city, it offers an panoramic view over Munich at night. The Olympic Park of the same name, with the largest tent roof in the world, is worth a visit even in the winter temperatures. Only a few kilometers away is one of the most modern office buildings in Europe: the German headquarters of Microsoft gives an insight into the work of the future.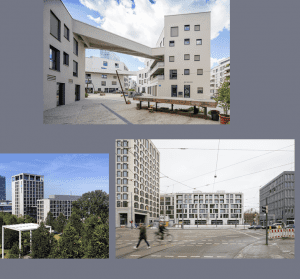 Another cultural highlight is located directly on the boulevard – the Maximilian Str.The Palais an der Oper, was rebuilt until 2012 and now combines historic buildings with elegant new construction. For more details, and to register for the LNDA, click here.