75F is a company that is disrupting the "energy management systems" space by utilizing the IoT and cloud computing algorithms to create smart HVAC and advance lighting systems that help in making buildings more energy efficient.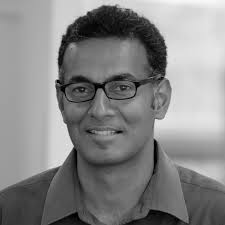 Mr. Gaurav Burman is the VP & Country President of 75F India. His previous position was with Schneider Electric, as their Director – Marketing where he was also a part of the Management Team of Schneider Electric, South Asia. Prior to Marketing, Gaurav spent 20 years of his life in Sales and worked with companies like PCL, IBM, L&T, APC, and Schneider Electric. He was recently recognized as one of the 50 Most Talented CMOs in India in 2013, and one of the 100 Most Talented CMOs in the World by the US-based CMO Council.
In an exclusive interview with BuildingandInteriors, Mr. Burman talks about the impact that 75F is making in the Indian architectural landscape, the opportunities that exist for such solutions in India and his future plans for 75F.
Qs: 75F is contributing immensely in making buildings more efficient at a global level. How do you see it making an impact in the Indian architectural landscape?
Ans: I'm proud to say that 75F is the only player to offer a predictive and integrated solution for solving the comfort and energy challenges of the Indian commercial buildings market. We thrive on creating intuitive technology, challenging the status quo and improving productivity and sustainability. 75F is the only brand today, that can effectively address the energy, air quality and comfort issues of more 100,000 to 120,000 commercial buildings in India and 15,000,000 worldwide. We are talking about a little more than 500 million sq. ft. of addressable commercial buildings space in India, be it new-builds or retrofits, where we can make a difference.
Buildings in India, today are responsible for a third of India's total energy consumption but nearly 50% of it is wasted due to inefficient use. We are committed to helping these buildings use energy more efficiently, while we deliver a balanced space, better air quality, and predictive maintenance – all contributing to increased employee productivity (social), reduced energy usage (environment) and increased profit (economic).
We believe in the promise of Internet of Things to improve our lives and deliver energy savings without sacrificing comfort. We started with HVAC and Lighting because they represent the largest energy consumers for a commercial building. We aim to make a difference while refocusing the industry on why buildings are built in the first place: to provide an environment in which occupants can thrive.
Qs: India is still at a fairly nascent stage when it comes to concept applications at large scale in the areas of IoT, cloud computing etc. How do you see this scenario from your company's stand-point?  What are the typical challenges /opportunities you see for your organization?
Ans: Energy Efficiency, business continuity, employee health and productivity, optimization and protection of assets or goods in a building, physical security and surveillance, etc. all form an integral part of today's business objectives when it comes to smart commercial buildings and IoT enables all of these at a much lower cost & in a more user-friendly way than before. Which is why though harnessing IoT to make buildings smarter is new today in India, our reading is that in three to seven years, everyone is going to be moving over to these predictive systems.
For 75F, the growth potential in the Indian subcontinent is huge where buildings are becoming people-centric with occupant's comfort and preferences being given utmost priority. New building deployments represent an enormous opportunity with the growth drivers of the Indian economy appearing to be robust for the medium term. And much larger than that are the existing buildings, given that our solution is retrofit-friendly. Our market studies indicate the PAM for us in India to be approximately $1Bn.
Qs: Do you have any competition (direct or indirect) in this space? Do you feel having a competition is good or bad?
Ans: India is one of the key building automation & control system markets registering a double-digit growth rate and is expected to grow from a value of 51.85 Bn INR in 2014 to 288 Bn INR in 2021.The advent and increased adoption of smart, energy efficient commercial buildings along with increased demand for comfort by the occupants will further catapult this building automation market toward a stellar growth paradigm.
While there are many players in the Building Controls sector, there really are none that provide the entire solution – from HVAC airflow management to Building Sensors & controls and automation to Big data analytics. Few other players in the market offer predictive, pro-active controls that are truly based on cloud-computing & IoT. Most others use legacy on-premise server architecture with the inherent costs, complexity, maintenance & limited life.
Though we are the only player currently offering a truly predictive, proactive, integrated Building Intelligence solution we at 75F believe that more competition would mean more opportunity. For a category as nascent as ours, competition would help improve awareness for the need of building intelligence solutions and at the same time keep us on top of our game. We also look forward to learning from our peers and conversely, where possible influencing and impacting the industry.
Qs: What is your typical client profile currently in India? Do you see it changing over the next 5-10 years?
Ans: When we launched operations in India in 2016, we started by focusing on a few key  verticals such as IT/ITeS, Healthcare and Hospitality in the four major metros. Just a year later, we are already seeing more avenues and lucrative business verticals such as SMEs, BFSI, Co-working spaces and retail.  It is a constantly evolving industry as large or small the Indian business consumer is looking for efficiency & comfort, power in the palm of his hand, at a cost that is affordable.
Qs: How do user and specifier community respond to such technologies in India? Is there an acceptability of such solutions in India?
Ans: In India, smart buildings/ cities are projected to be a catalyst in refining working standards and initiating a transformation in the real estate segment specifically in urban regions.
With increasing quality of life, booming industrialization and fast-growing awareness about the advantages of Building Automation & Control Systems (BACS), the Indian BACS market is estimated to grow at CAGR of over 18% during 2016 – 2021. Growing concerns regarding the increasing demand-supply gap for electricity and excess greenhouse gas emissions are driving growth for smart building solutions in the Indian market.
Even though we are still in the initial stages of our business operations in India, the response from customers has been very positive. Indian facility managers are increasingly becoming energy conscious while at the same time prioritizing occupant comfort and safety. Customers see value in investing in our truly predictive, pro-active and self-learning solution that drives away inefficiencies while increasing their bottom line.
Qs: What are your future plans for the Indian Market?
Ans: The growth potential for 75F in the Indian subcontinent is huge.
New building deployments represent an enormous opportunity with the growth drivers of the Indian economy appearing to be robust for the medium term. And much larger than that are the existing buildings, given that our solution is retrofit-friendly.
We plan to establish ourselves in a few verticals, e.g. IT/ITeS, BFSI, Healthcare, Retail, Co-working spaces & Hospitality, etc. to begin with in the 4 major metros. We plan to expand in the next 2-3 years.
We are expanding our offering to offer solutions across numerous vectors – adding to the capabilities & the width of the solution, enhancing the services suite, deploying additional go-to-market channels to name a few.