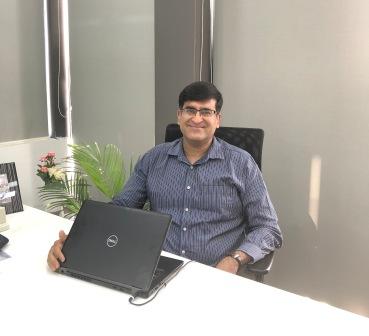 India has always been considered a price sensitive market. When we talk of building materials market, the industry dynamics make it even more difficult for a premium player to get a strong foothold in India. This is because building materials is a low-involvement segment for the B2C market. The German bathroom fittings brand Hansgrohe can be counted amongst the players that have withstood their ground in continuing to be seen as premium. The result – Hansgrohe is well recognised amongst the top premium bathroom fitting players in the country. In an exclusive discussion with buildingandinteriors.com, Mr.Gaurav Malhotra, Managing Director, Hansgrohe India Pvt.Ltd. shares his thoughts on the brand in the post-Covid19 scenario.
B&I: What is your take on the short term and long term implications of the pandemic on a brand like yours?
GM: To be honest, in the short term there are negative implications for every player in the industry. There is no escaping that. However, I feel Hansgrohe will come out even stronger from this as our core value propositions of innovation, best in class product quality and the brands' association with leading international designers will always be appreciated. We have further improved upon our business efficiencies. We will continue to drive even more value to the Indian customer and come out with products suited to the changed consumer dynamics post Covid19.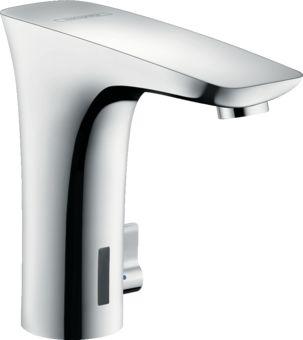 B&I: What kind of solutions can we expect to see from Hansgrohe that address the situation we are in?
GM: I believe that one of the first takeaways from this unfortunate pandemic will be the increased levels of hygiene and sanitation across the country. As has been the practice at Hansgrohe, we will continue to be a leading provider of solutions aiding hygiene. We also have a large range of contactless, sensor based faucets which are generally used in  commercial applications. We will work closely with the external stakeholders to ensure the product portfolio meets the customer needs.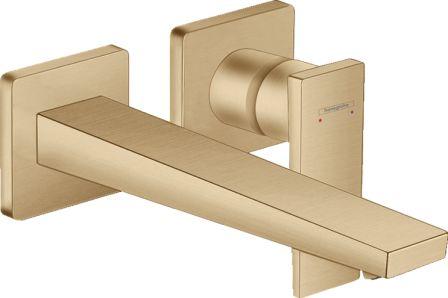 B&I: Being a bathroom fittings company, how do you see the 'Specifier Interface' at Hansgrohe change in the post-Covid19 scenario?
GM: I think one of the positive fallouts of the virus has been the use of digitization. We are able to hold internal and external trainings, webinars and even have product specifications driven over video calls. While it was difficult to make a customer feel the product, the global standing that brand Hansgrohe has had over the years enabled us to have some customers finalising their requirements over a video based session. In all, we reached out to more than 300 external participants over the last few weeks though digital mediums. We expect this trend to only increase in the times ahead.
B&I: With so much being projected to change in the era of social distancing, how do you see your overall sales process align with the markets as they open?
GM: It will be fair to say that the sales process has been severely impacted by the current state of affairs. In the month of April, all our channel partners were closed and hence there was very limited activity on the ground. I believe that the sales process will undergo some changes in the coming future. The bathroom fittings category has not been dominant on the e-commerce platforms and I feel it's only a matter of time when the share of this category's participation in the e-commerce platform grows significantly. We are working to be prepared for the same.
This is the time when relationships matter at both the manufacturer and channel partners' end. We have to be aware and recognize the liquidity challenge that our channel partners would face in the short term and work on the support for the same. At the same time, our channel partners would also double their efforts to generate business at a stronger pace. Safety would have to be factored in as paramount, both for the employees and customers. We expect things to stabilize in the mid-term.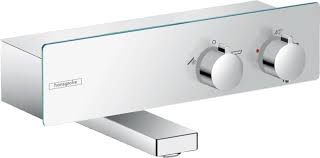 B&I: How do you visualise the after sales support processes as you get into the post lockdown period?
GM: The absence of DIY in India creates a small challenge in terms of the dependency of the customer on a physical visit of a technician / plumber. To address this aspect, we focussing on making easy to understand modules for customer awareness. Simultaneously, within our technical team, we are ready with processes to ensure compliance to all safety parameters as operations restart on the ground.
B&I: Does India stand to play an even greater role in Hansgrohe's international operations going forward – backend support, manufacturing, increasing India market share?
GM: I am very happy to share that we have doubled our business in India in the last couple of years. That increases our share in the global pie as well. India has been named a strategic growth market for the Hansgrohe group and the investments and support have increased substantially .We are framing long terms growth plans for Hansgrohe India and evaluating all investment needs to support the planned growth.
B&I: We live in a world of alliances – complimentary brands teaming-up formally to service a big market like India. Your opinion.
GM: I think value creation has to be the principle goal of any business so I am completely in favour of any such developments that are creating value for all shareholders involved. Having said that, we are not actively seeking any alliances in India as we are focussed on a very organic growth expectation in our subsidiary.
B&I: Communication is an important part in any business. How would you plan your communication formats going forward?
GM: I would say that the shift would be a lot more towards the digital format. A lot of travel, time and bandwidth can be saved with the digital communication platforms that we are now using. At the same time, I still give a lot of importance to be with the team, the channel partners and occasionally the customers on the ground. So, there will always be a fine balance maintained.
For more on products from Hansgrohe, click here.
To get in touch with Hansgrohe India, click here.