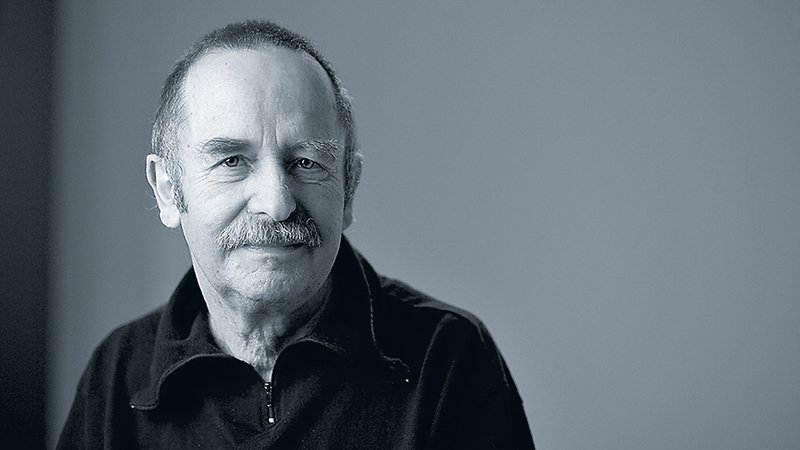 In this interview, Prof. Frank Huster talks about his inspiration behind the iconic Architec series that he designed for Duravit and how the bathroom fitting requirements have changed over the past few decades.

Q: To what does the Architec range owe its longevity? 
A: First of all, it's Architec's functionality, which works really well down to the very last detail. The restrained style also plays a central role for a consumer good that will be in use for a long time. Added to this is the pleasant feel and quality of the white ceramic itself. And last but not least, acceptance by planners and consumers also determines how long the product's lifespan will be.

Q: Talking about sustainability – to what extent does durable design contribute to the conservation of resources? 
A: I've long been an advocate of less but better stuff. In a society where ecological issues and questions around sustainable development are increasingly gaining traction, Architec is a wonderful example of restrained, durable design.
At the same time, material properties and quality are important factors. The basic mass from which the ceramic is made consists of natural raw materials, the hygienic, smooth surface is resistant to wear and abrasion as well as easy to care for, which makes it ideal for the high demands in public and semi-public areas.

Q: What was your inspiration when you started designing the Architec series? 
A: At that time there were no compact washbasins around where you could comfortably wash your hands. I was also unhappy about the desolate state of public and semi-public sanitary facilities. We then worked with Duravit to develop the Architec family, and decided that as well as being used in public areas, the products should also be suitable for the private bathroom.

Q: In your opinion, have the requirements for bathroom fittings changed in the last 25 years? 
A: There is certainly a much greater focus on the bathroom today and it has become a center of personal hygiene and body control. It's larger and better equipped and can be individually designed thanks to a comprehensive offering of products, surfaces and lighting elements at a reasonable cost.
Bathrooms are generally more comfortable and can therefore also be used in an age-appropriate manner. I also include shower-toilets in this. Very real developments in our society require us to face up to the central functions of living as we age. These are all thoroughly positive developments.
In the context of declining household sizes and increasing property and rental prices in cities, however, we still lack concepts for well-designed, smaller bathrooms that are comfortable to use.