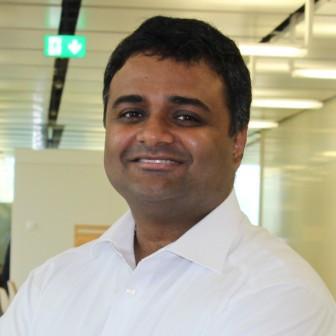 Architects in India have been using aluminium for doors and windows in their projects for a fairly long time. While there are a growing number of organised aluminium door and window suppliers in India that sell quality doors and window solutions, the market is still dominated by the unorganised players. This is especially true for large scale commercial/residential projects. This situation is further complicated due to the absence of standard codes. One of the leading players in the international fenestration industry and having established itself at the 'quality' end of the market, Schüco develops and manufactures high-quality window, door and façade systems made from not only aluminium but also UPVC and Steel. In addition to supplying innovative products for residential and commercial buildings, the building envelope specialist offers consultation and digital solutions for all phases of a building project – from the initial idea through to design, fabrication and installation. Machinery for fabrication and a 360° cycle of sustainability complement the range of products and services.
With more than 5650 employees worldwide, Schüco works with about 12,000 Fabricators, Developers and Architects around the world. The company is active in more than 80 countries and achieved a turnover of 1.75 billion Euros in 2019. Buildingandinteriors.com in an exclusive conversation with Mr. Shyam Raghunandan, Managing Director, Schüco India.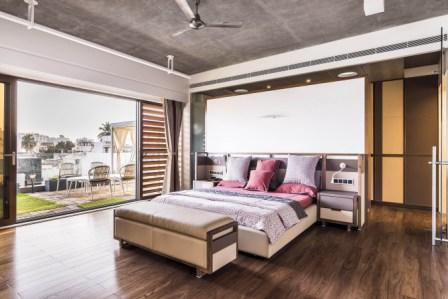 B&I: How do you see businesses like yours (involving high degree of customization & client interaction) operating in the post-Covid19 scenario?
SR: Healthy living takes on an increased focus post Covid19. Schüco's focus is and has always been on creating outstanding buildings and living spaces for our end-users and delivering value over the life of a building. From a health perspective, we see multiple topics like natural light, air quality, open spaces, contact-free, etc. taking on a great emphasis. In addition to several standard offerings, we continue to invest into new market segments and identifying more needs in existing segments. Our direct relationship with builders gives us a clear feedback on what their needs are and the direction in which the market is moving. We also increased our investment into our digital platforms and have been able to successfully work with our partners and investor community on getting new discussions and generating new requirements.
B&I: Schüco stands quite high on maturity curve when it comes to technology driven solutions? Do you think it is an advantage or disadvantage for you, given the fact that such solutions catapult you into high cost category and large business volumes are being generated from Project business, which is extremely price sensitive?
SR: Schüco's purpose is aligned with the investors and builders who want to create outstanding buildings and living spaces. A building that takes two years to build, continues to be used for a few decades. Our value to our investors and partners is the cost-of-ownership value we provide over the life of the building. From a builder's perspective, this includes not just the procurement cost but also the operating & maintenance cost of the building. The façade and fenestration of the building acts like the 'skin' of the building and contributes significantly to the operating cost over decades. Decisions are generally made over the duration of a building's life in addition to the procurement cost and our systems offer a significant value for builders and investors who are in the business like us over a long horizon. We see this as a significant advantage for us.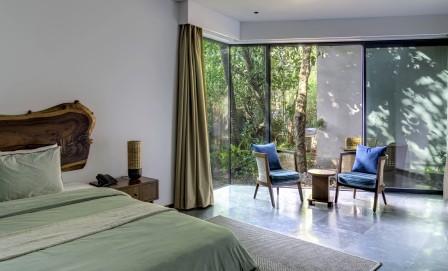 B&I: What is your strength and how do you leverage it in a country like India, which probably is still at a nascent stage of adopting concepts like building automation systems?
SR: Schüco's key contribution to the Indian market is towards the development of standards in our industry segment. We are working with the government, our suppliers, our investors, and our partners to establish these standards on all levels – material, fabrication, testing, and skill-level of installers. Another key strength of Schüco is that we understand the design, aesthetic, and commercial requirements of the project and propose the right solution. Topics such as automation, as you said, are still quite new to India. Other topics include sustainability, security, etc. Each of these adds tremendous value to a building over its useful life. By bringing these topics to market, we also learn what the market needs, is able to absorb at that time, and at the same time bring the latest innovation to create outstanding buildings and living spaces.
B&I: Do you see companies in doors and window systems using alternate channels of reaching out to potential customers? Why/ Why not? If yes, what could these alternate channels be?
SR: Post Covid-19, the use of alternate means of communication and meetings has become a necessity. Companies have resorted to web based communication mediums such as Webex, Zoom to conduct meetings and share information to stakeholders and clients. Social Media has gained popularity into being an effective medium to inform and educate people on the offerings of a company. Professional websites such as LinkedIn and active social websites like Facebook and Instagram have been actively used to inform and educate people on the newest and unique offerings of the company.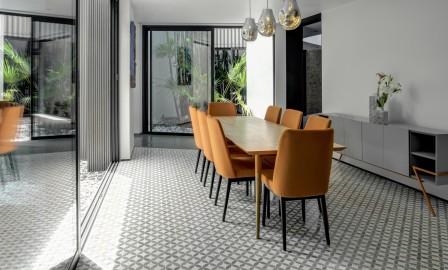 B&I: What are the business challenges you face today?
SR: The most important challenge in the current scenario for any company would be to keep their teams safe and continue to work within the constraints of the situation. While a lot of activities have moved digital, there are certain activities which need in-person meetings/trainings. We are trying to maintain this balance. The other immediate challenge every company faces today is to maintain profitability in these challenging times. While some projects have been delayed or cancelled, we are working with our partners to meet our commitments on ongoing projects. Schüco is proud to have a very energetic and experienced field team that supports the customer from a sales, project, and service perspective.
B&I: How do you look at aluminium doors and window suppliers in india developing solutions similar to yours' with their lower pricing structures?
SR: As the market develops, this is bound to happen and we welcome the challenge. This trend pushes us to (a) communicate the importance of the right standards and educate the market, (b) explain our value proposition over the life of the building not only from a procurement cost, but also from a maintenance and durability perspective, and (c) finally forces us to continuously innovate and offer high-performance solutions where customers see value over the life of the building.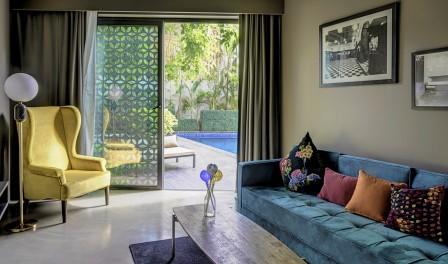 B&I: India traditionally favours wooden door and window systems. As a quality aluminium doors and window supplier, what is your strategy to address the subject?
SR: Engineered wood which is required to provide the longevity to the fenestration products is very costly and something only a niche set of customers can afford. Engineered wood also has its limitations in terms of availability in all regions across India. With the entire world looking for renewable and reusable resources to prevent deforestation and protect the planet, greener materials such as aluminum are the need of the hour. Also, aluminum can also be coated in wooden finish with a grainy texture to give a look and feel of wood, keeping the structural integrity needed. This gives customers the best of both worlds. Our approach is based on our purpose to create outstanding buildings and living spaces. To that extent, we continuously educate architects and help them find the best solution for their next project.
B&I: Do you think new age technologies like VR, AI, AR, IoT etc will help you enhance your solutions portfolio and / or customer experience? How far are we from that scenario at the global level?
SR: Certainly, YES. AR/VR etc. are the need of the hour. They were extremely effective techniques even pre-Covid scenario and now with the current global situation, the need for the same has increased multi-fold. Schüco takes pride in giving the customers the opportunity of freedom of design as it has unique and vast range of products to satisfy the requirements. With such techniques the user can experience the possibilities of Schüco systems sitting in the comfort of their living room and it would a huge boost technology and innovation driven companies like Schüco. The digital team in Schüco KG works extensively to develop such possibilities for Schüco customers and we showcase the same in our showrooms and exhibitions worldwide. India to a certain extent is still to pick up on such unique possibilities but are not very far behind. Customers are well educated, well-travelled and know what's out there and they ask industry pioneers like Schüco to include and offer such experiences.
Some More Interesting Reads:
Contribution To Green Buildings – Stiebel Eltron's Biggest Value Propostion: Mr.Sandeep Surana
REHAU's Product Portfolio Encompasses All Aspects Of Furniture And Interior Solutions: Mr.Ajay Khurana