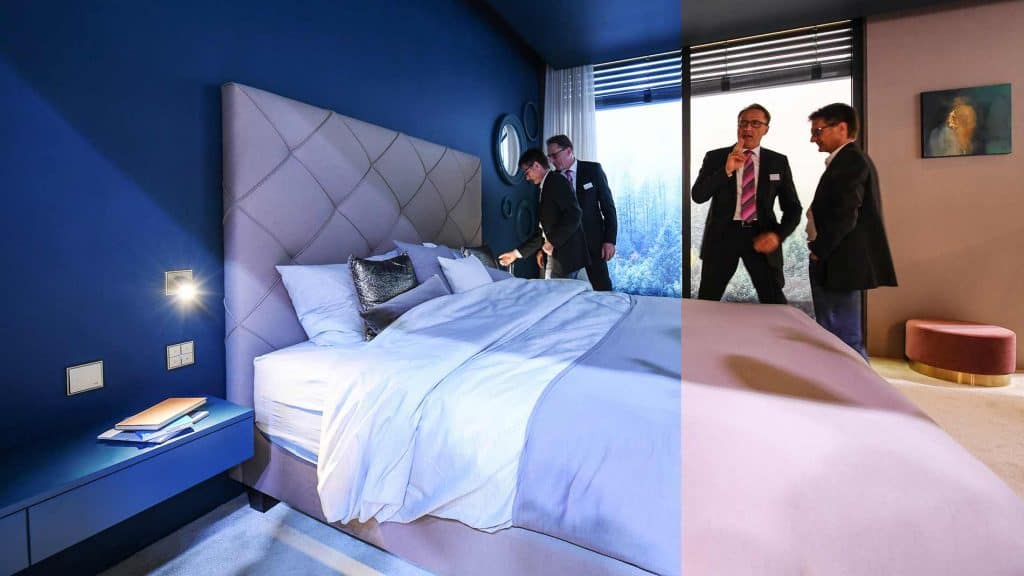 The popular maxim 'form follows function' is so relevant in today's times. This is especially true for the efficient usage of various light sources to maximize lighting effect. Giving precedence to the functionality and high efficiency of LED technology, light sources now come without housing and no longer have any kind of form of their own; leaving the focus on the light itself.
Such functional luminaries are equally relevant for private individual spaces and work environments. In work environments, where we tend to spend long hours, personal well being should not be compromised as it had direct impact on productivity. It is easier for focus and work peacefully in near daylight conditions than too much of bright artificial lights or in darkroom like conditions. Added to this is the fact that the latest lighting technology can easily be adapted to changing conditions. In a hospital, for instance, variable coloured lighting can significantly reduce recovery times. Blue tones stimulate, whilst red tones soothe. The technology is called 'Human Centric Lighting'.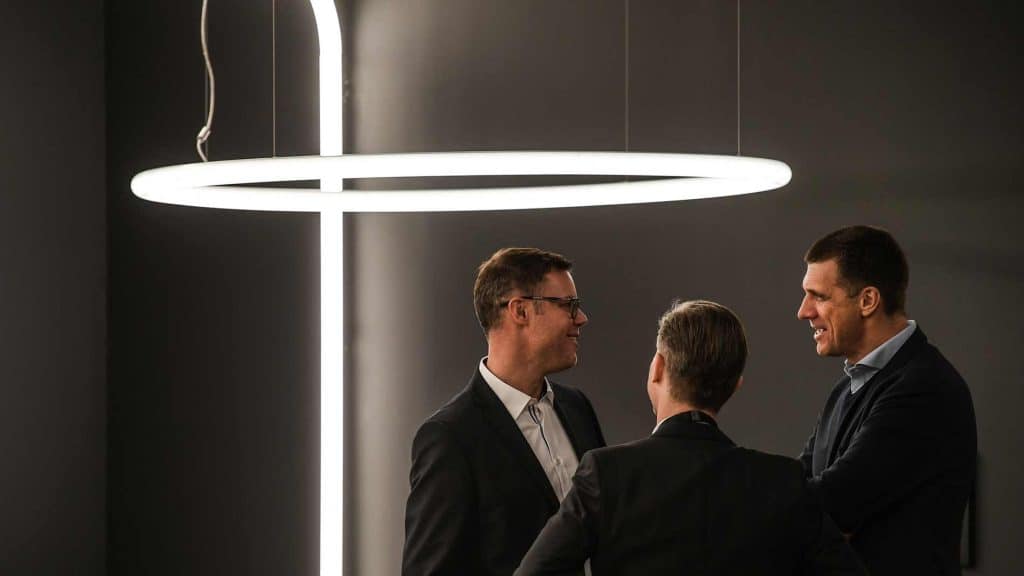 But functional-aesthetic light is also popular as a design feature in its own right. Light can reveal and enhance design qualities of a building Position, intensity, angle of beam, light spectrum – all these factors contribute to experiencing the different aspects of a building or an interior. But the effect will be complete only when the focus is on light and not the luminaire. There is tremendous amount of flexibility that this kind of lighting offers. The lighting portfolio is so huge that various scenarios are possible in one and the same room, imitating equally successfully anything from bright summer light to expansive sunsets or powdery mountain mists.
Under the heading 'Fascinating' – one of the top themes at the show, Light + Building 2020 will be staging a series of design concepts for lighting and luminaires. This will also include the notion of 'functional aesthetics'. The theme will focus on luminaires that recede into the background so as to give prominence to the light itself.
From 8 to 13 March 2020, Light + Building will be providing international illumination for architects, interior designers, planners and others. Alongside design considerations, networked light sources – and with them the digitalisation of the lighting – are an adjustable feature within intelligent buildings and play a major role.
This trend can also be seen in the dedicated area organised by the ZVEI (German Electrical and Electronic Manufacturers´ Association). There, it is all about LaaS – Light as a Service. The ZVEI will be demonstrating the effectiveness of service provision in the lighting sector. LaaS turns light into a service good, on a par with today's rental vehicles, leased printers and rented office space. Lighting providers can thus tap into a secondary revenue stream, especially with professional and commercial customers. This section will be allocated a prestigious amount of exhibition space in Hall 3.0 of the Frankfurt Exhibition Centre at Light + Building 2020.