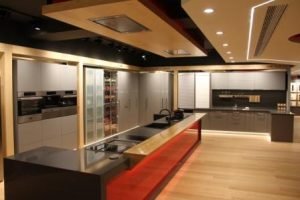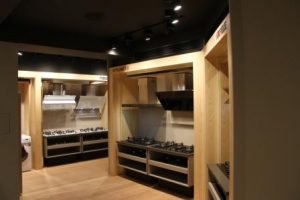 Hafele India recently opened a state-of-the-art Design Showroom in Chennai. This marks the opening of the first-of-its-kind showroom in the city with globally acclaimed innovative solutions, architectural design fittings and accessories.
Located on the College Road, this newest facility with an area of approx. 5300 sq.ft., introduces the local consumers to the "live concept" set up of home interiors. With the opening of this showroom, Hafele will now have its 7th successive company-owned Design Flagship Showroom in South Asia, apart from having 2 smaller design centre set-ups across India.
With the launch of this exclusive Design Centre, Hafele introduces some of its latest innovations in interior solutions, catering to every application of a given interior space. Things to look out for:
Hafele introduces for the very first time its new surface range, Dekton®. Dekton® surfaces are designed to be tough, durable, scratch & stain resistant, can survive blowtorches, sun rays, icy storms, mildew and mold. Dekton® is a material with infinite applications – flooring, cladding, facades and countertops for both inside and outdoors.
Hafele ICONIC's extensive range of luxury home appliances. The most recent additions to the ICONIC range by Hafele are the elegant and professional ovens under the ASKO pro series.Complementing this range are the new and latest high-performing cooker hoods from Falmec.
'Nagold by Hafele' offers a series of home appliances that are tailored to suit the requirements of the Indian market.
Hafele's new range of Automatic Sliding Systems ensures smooth transition on highly frequent passages.
Hafele's new Hydro 80 Glass Sliding System for shower cubicles is a contemporary, state of the art sliding mechanism combined with a softbrake feature.
Hafele's new range of ceiling downlights to enhance the interior décors of your house.
The new pivot door systems by Hafele enable you to create design elements that can influence space, functionality and perception.
Extending its core competency in door lock systems, Hafele launches its newest range of Digital door security systems.
Taking convenience to another level, Hafele's range of waste management systems is specially created for small, busy or minimalist kitchens.
With these introductions and a host of existing comprehensive solutions, Hafele provides the most ideal offerings to its customers through an international retail environment.