Hansgrohe Aqua Days 2022 is almost here! The event has become one of the most keenly awaited and attended programs in the bathrooms industry. The first edition of Hansgrohe Aqua Days (2021) gave the global audience comprising Architects, Interior Designers, Contractors, and Bathroom Traders a birds-eye view of the new product introductions from the company. The innovations in bathroom products launched at Aqua Days ultimately find their way to markets across the world. So, in essence, Hansgrohe Aqua Days gives its audience a unique opportunity to see the latest product introduction from AXOR and Hansgrohe (both brands are part of the Hansgrohe Group). Also, AXOR and Hansgrohe offer the latest in design, technology, and sustainability solutions for modern bathrooms.
AXOR: The luxury brand will showcase the global launch of its new innovations!
AXOR – addressing the luxury bathrooms market, will be talking about a whole range of solutions. This range includes trendy matt black finishes and the latest solutions for that individualistic and sustainable shower experience. At Hansgrohe Aqua Days 2022, AXOR will be launching the Black Editions of its most popular ranges. In addition, the new, sustainable AXOR Conscious Shower line and the AXOR Nature Shower series for the garden will be unveiled. The new AXOR Universal Rectangular accessories will also share the limelight. Taking the customer service to the next will, the Hansgrohe Group will also showcase its Signature Service. Also, it will talk about how it can help create even more unique solutions.
Hansgrohe – the premium bathroom solutions brand, is ready with its share of innovations at Aqua Days 2022.
The world is moving into an era of increased awareness of water conservation and sustainability. Thus, Hansgrohe will be launching many innovative products at Aqua Days 2022. This includes the brand-new water-saving Rebris faucet series, sustainable shower lines such as the Pulsify with its innovative PowderRain spray mode, and design options such as Vernis shower pipe in trendy matt black. Also, you'll also discover other sustainable highlights – from state-of-the-art kitchen filter systems to SmartLiving RainTunes line.
The audience will witness a series of bathroom product innovation launches from both AXOR and Hansgrohe. Additionally, they will also get to hear the Hansgrohe corporate journey presented by Mr.Hans Jürgen Kalmbach, Chief Executive Officer, Hansgrohe SE. That's not all. Experts at the Hansgrohe Group will also be talking about what goes into making the brand that Hansgrohe is, including its cutting-edge technologies.
GRAB your chance to see what's coming your way from Hansgrohe in the year ahead. Registrations are open!
To attend Hansgrohe Aqua Days 2022, click here.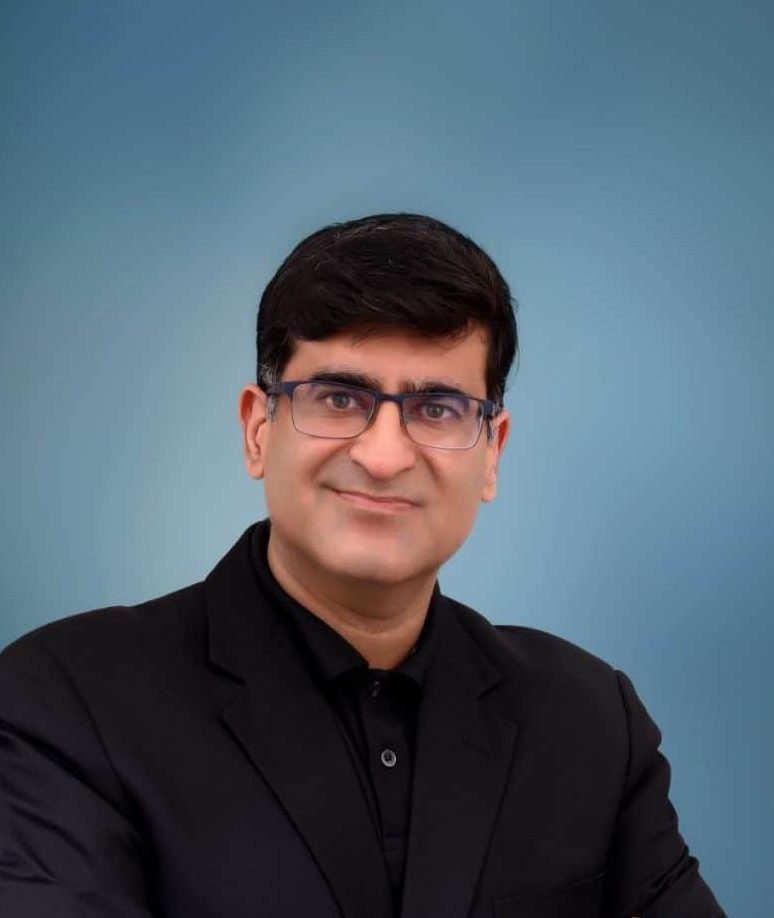 Hansgrohe Aqua Days has become one of the most keenly awaited events in the global bathroom industry scenario. Architects, Interior Designers, and the Distribution businesses connected with the bathrooms market find the event especially useful. As we approach Aqua Days 2022 dates (May 10-11), BuildingandInteriors.com spoke exclusively to Mr. Gaurav Malhotra, Managing Director, India & Regional Lead, Key Hospitality Accounts, Asia – Hansgroh