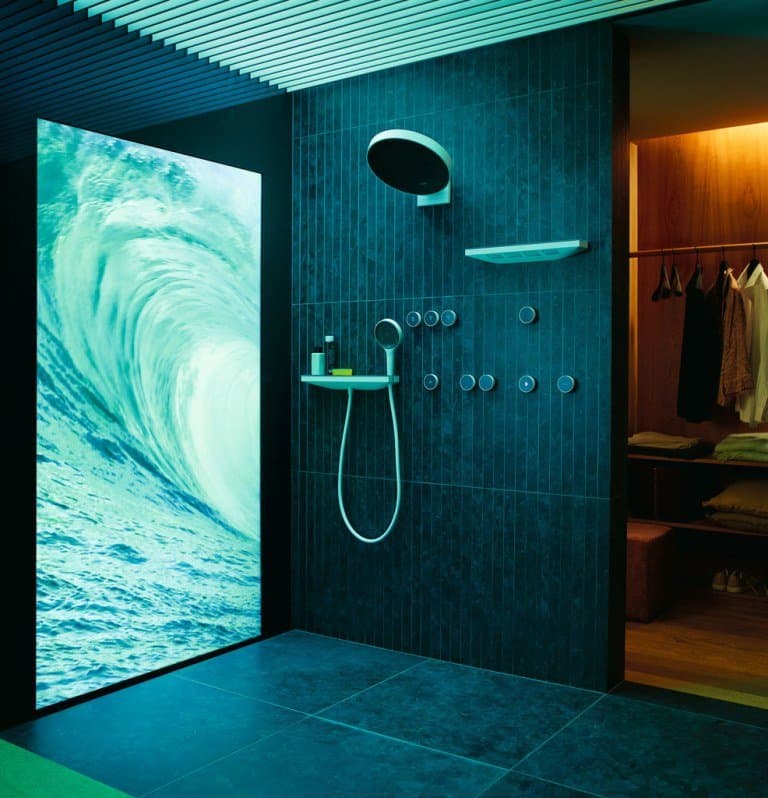 hansgrohe and Philips Hue announced their collaboration at the kick off of the IFA in Berlin on 6 September 2019. "We are very pleased to be the first manufacturer of sanitary fittings to become a Friends of Hue partner. This exciting collaboration between two major drivers of innovation gives us many opportunities to advance RainTunes, one of hansgrohe's most recent innovative products," says Marc André Palm, Head of Global Brand Marketing at hansgrohe.
Philips Hue is the world's leading connected lighting system for the home. It comprises bulbs, strips, spots, lamps and controls. The system is transforming how light is used in and around the home to stimulate people's senses, light their moments and help provide peace of mind when away from home. Through a vibrant developer program there are more than 750 third-party apps for Philips Hue.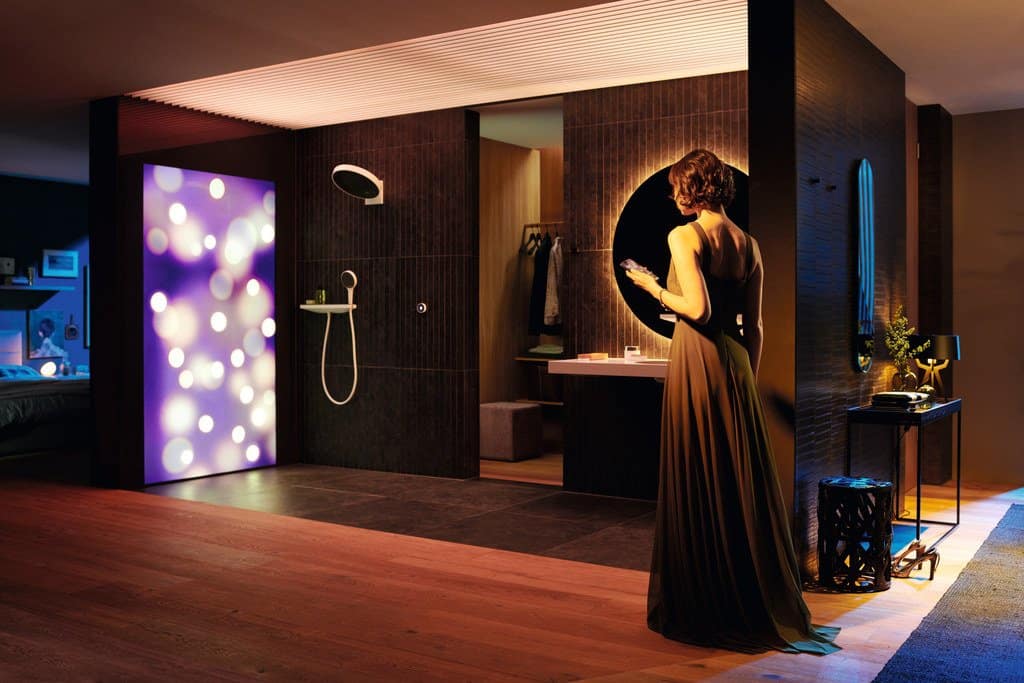 Together with Philips Hue, hansgrohe creates a totally new shower experience and brings atmospheric lighting to the bathroom with RainTunes. Whether chosen for indirect lighting in the shower, for an atmospheric bedside lamp or for a strip light behind a mirror: Philips Hue sets unique visual accents, and as a result, a smart Gesamtkunstwerk, a synthesis of water, light, sound and scents is created.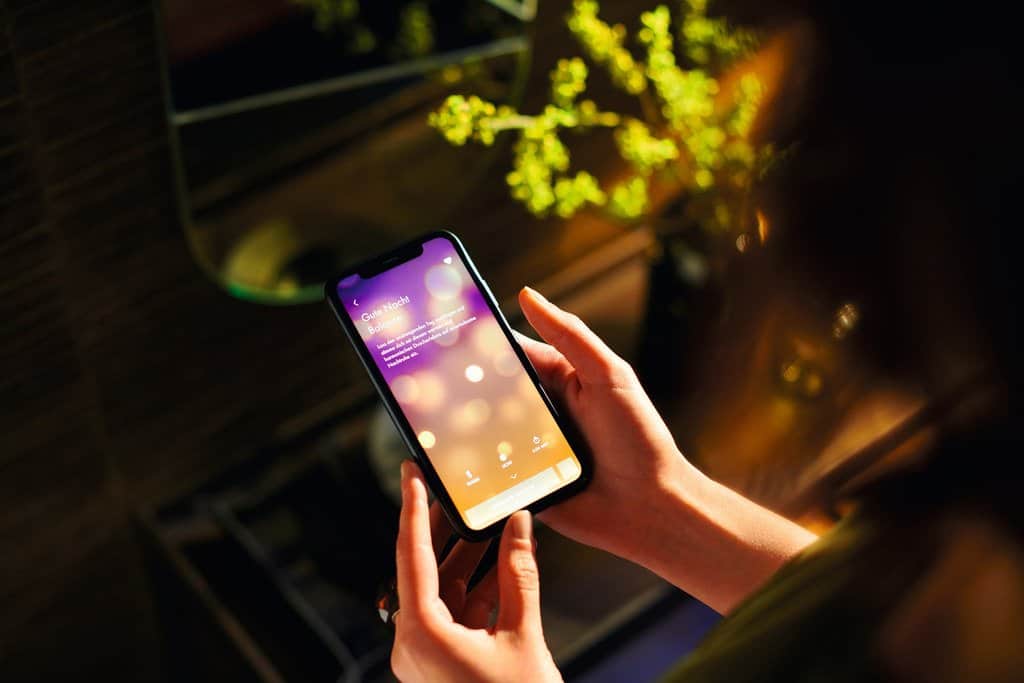 "We are very proud to be initiating a co-creation process with Philips Hue that will also enable us to work even more closely together. The partnership creates many new opportunities for us and our customers. Both companies share the same goal: to develop and deliver intelligent solutions that are firmly focused on people's needs. We succeed in turning everyday moments into special experiences while moving the sanitary industry a step forward on the road to digital transformation," says Markus Armbruster, Vice President IT & Digital.

hansgrohe RainTunes – the Shower Experience for All the Senses

RainTunes combines water, sound, light, moving images and fragrance to create a comprehensive, personalized shower experience. Whether you are looking for the perfect start to your day, an ideal way to relax after a workout, wellness whenever you feel the need to charge your batteries or a nice comforting shower to help you fall asleep— Raintunes provides this all and more with its seven pre-configured scenarios that can be selected to meet your personal mood and needs.


hansgrohe Smart Living – the Bathroom of the Future

For hansgrohe, Smart Living means experiencing beautiful moments at home with the aid of cutting-edge technologies. To achieve this, hansgrohe draws on its knowledge and wealth of experience and never stops researching in its quest to develop ever more sophisticated products. The digital applications that are thus developed go beyond the practical; the focus is on creating experiences and ensuring that customers can enjoy physical and mental relaxation within their own four walls.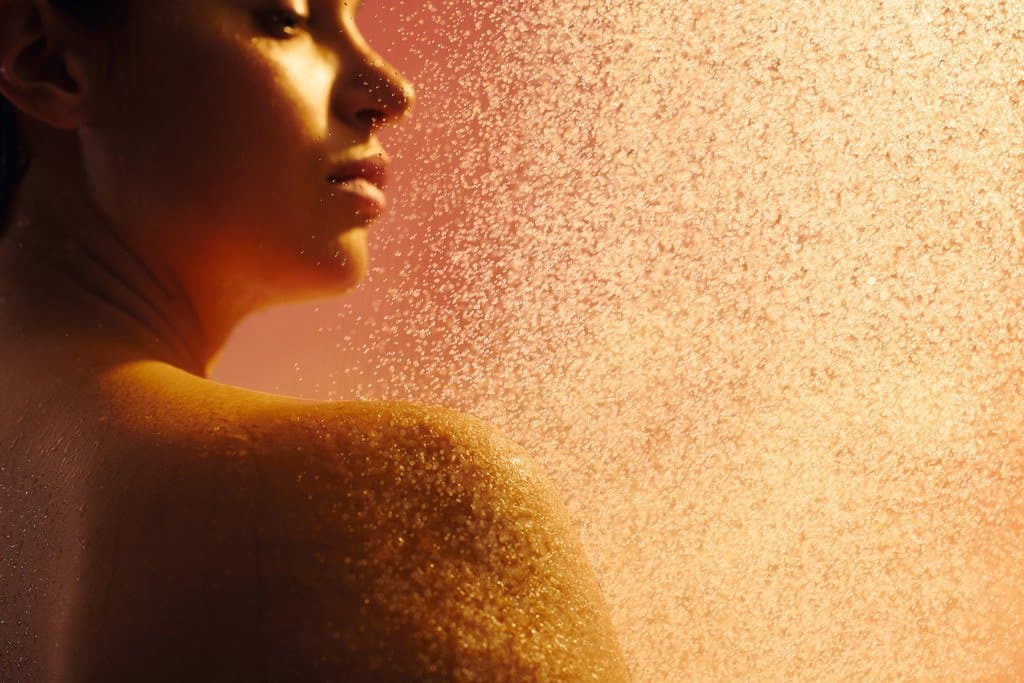 With its latest app-controlled Smart Living settings, a multi-sensory shower experience and an innovative water management system, hansgrohe now wants to set another milestone in the home, making it even more comfortable and, above all, transforming it into a refuge that offers positive and soothing experiences.

View Complete Gallery: