Haworth Compose Connections is an independent partition system meant for open plan workspaces.
Partition systems have been used in offices for so many years now. So what's so special about Haworth Compose Connections?
We had this question in our mind before we did a detailed study of their system. True to its brand image and positioning, Haworth being the world-class office furniture company spends a lot of time understanding the changing needs, dynamics and preferences of working environments across the globe. The findings from such research studies then become the basis for any new product development. The aim of the new products or collections is to address the current problems of the work environments ergonomically, resulting in enhanced employees focus and improved productivity and morale. No wonder it is one of the most popular furniture companies among the corporate houses.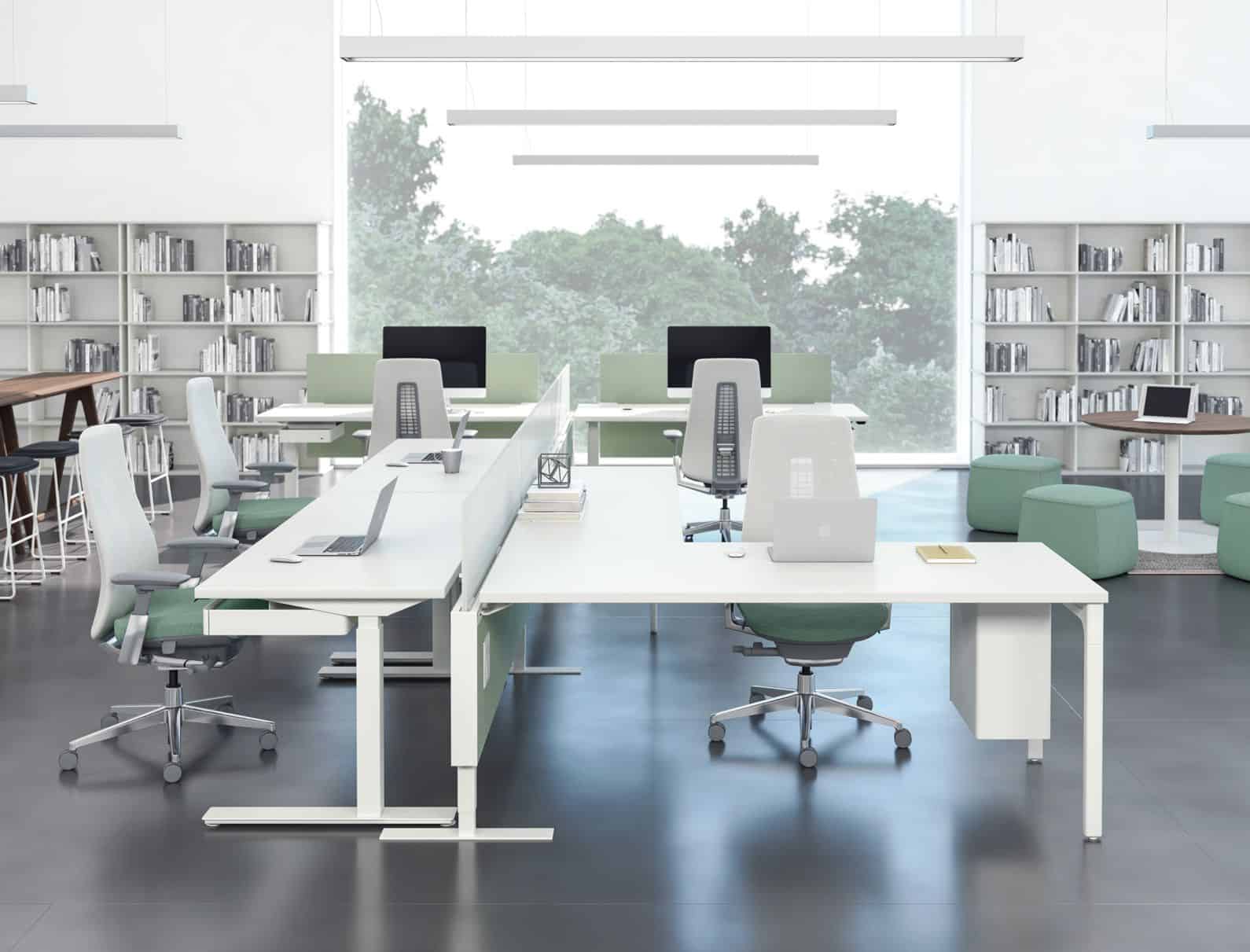 Let us delve deep into the Haworth Compose Connections.
Compose Connections is a light scale, adaptable solution for open plan spaces that offers tremendous flexibility. You can place a freestanding table, screen and storage anywhere with minimalist spine and depending upon the changing workplace requirement you can reconfigure it quite easily and in a cost effective manner. Adding or removing few elements, can change the entire design layout of the workspace.
Whatever may be the configuration and design, the user control is of paramount importance. The user gets complete access to the power, data and technology at all times.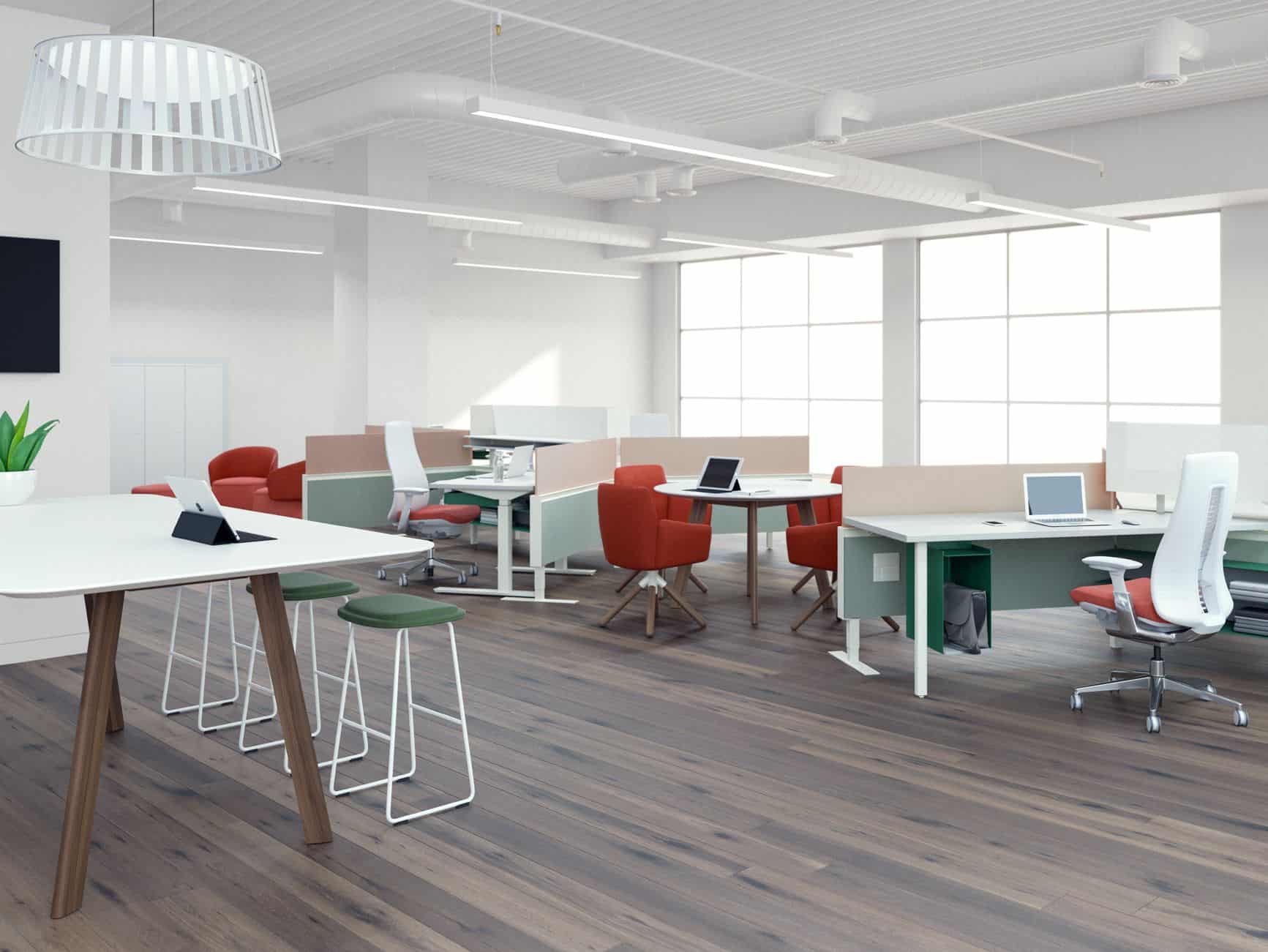 One of the key characteristics of this partition system is that it is meant to enhance the benefits of open space environment. So while it supports or blends well with open design aesthetics, it also offers flexibility to create personalized workspace on one hand and foster team work and meet ergonomic needs on the other hand. Therefore, the range of applications is wide and large and that is the beauty of this product.
In today's dynamic work environment, the work requirement changes from day to day and sometimes even on an hourly basis. So does that mean that we need to anticipate such requirements well in advance (during the design stage itself) and with great accuracy? Well perhaps not! A simpler solution is to create a matching and flexible workplace that would meet such dynamic work requirements easily and cost effectively.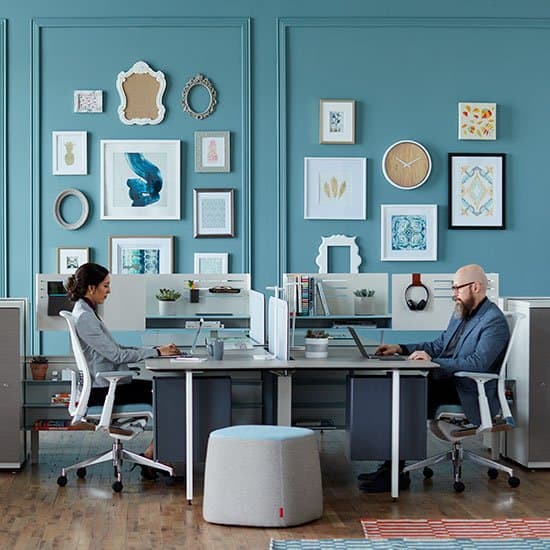 Compose Connections has been designed in a manner that it complements and supports varying work-styles and tasks. The inherent flexibility of the system helps to optimize the available space without compromising the basic structure and openness. You can have multiple workstation options depending upon the given requirement. The system is truly modular in the sense that it supports freestanding tables, fixed height, height adjustable and mobile tables and in-turn supports multiple applications.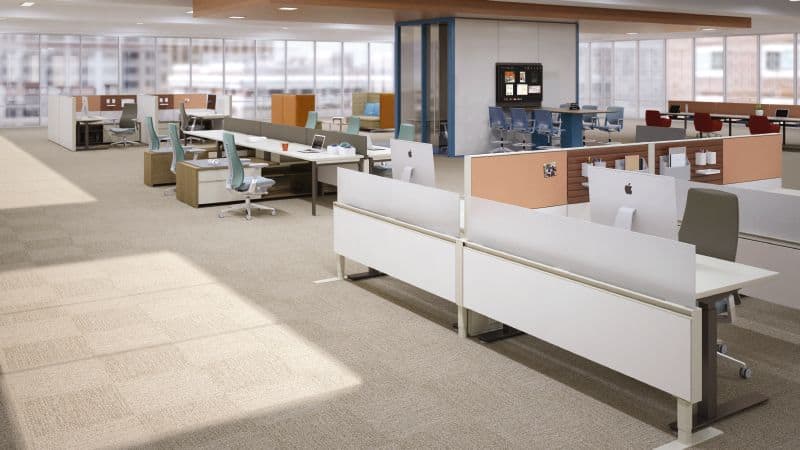 Compose Connections has one shape shifting tool kit that is suitable for wide spectrum of work-styles and choices. This system removes all infrastructure constraints and this is what makes it truly versatile. Perhaps that is why it is a designer's delight. There is plenty of room for a designer to play with, without fretting over the complexities involved in dynamic work environments. Not only that, but Compose Connections integrates well with other product platforms, components and accessories from Haworth, which further enhances the design possibilities and help solve various design challenges.
Designers can take liberties and play with the system as per the needs of different departments in the organization. They can design the workplace using this system in such a manner that it uplifts the organization culture, improve employee productivity, morale, bonding and communication.
Few design options are:
Straight Spine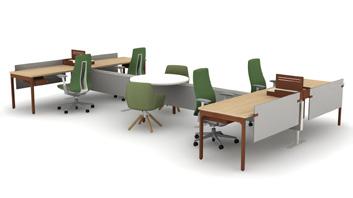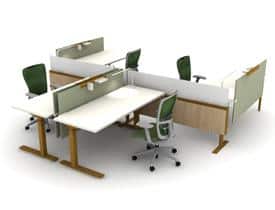 90 Degree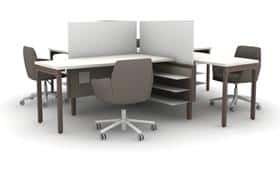 120 degree
Integrated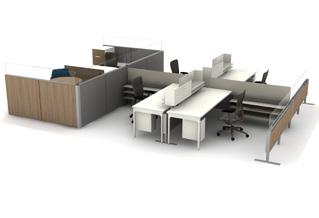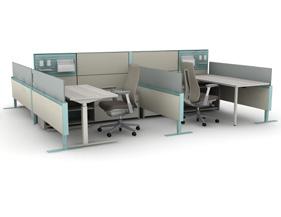 There are a lot of things that designers can do. For eg. Designers can use mix of fixed height, height adjustable and mobile tables along same spine or combine multiple shapes and sizes of workspaces, give more access points that current requirement, addressing future needs, use off modular storage brackets for added functionality or mix individual and group work spaces along same spine. Possibilities are immense!
It is utmost important for any designer to anticipate future requirements and design the layout plan so that those requirements can be accommodated as needed without any structural changes.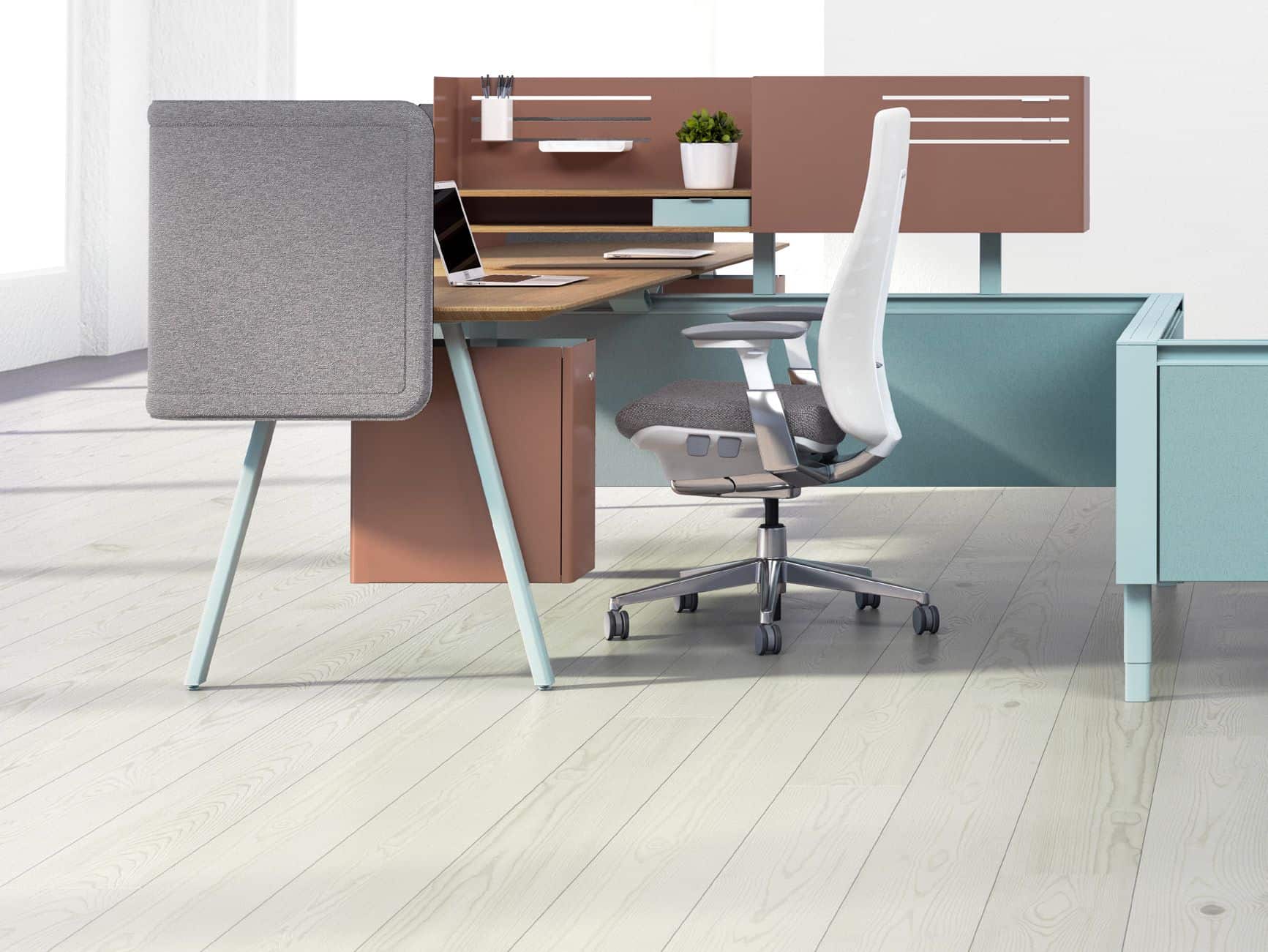 Adding Haworth Active Components of different shapes, sizes, configurations, texture, material etc. to Compose Connections further enhances the appeal of the workplace giving it a depth and character. All these blend easily supporting the overall workflow.