India is Hong Kong's 8th largest trading partner. Until May 2019, the total trade value between the two countries reached USD  9.77 billion. In these numbers, India was Hong Kong's 4th major export market with a total export value of USD 5.6 billion and the 9th largest import source with an import value of USD 4.17 billion.
With this strong trade bond that exists between India and Hong Kong, it's the Hong Kong Trade Development Council (HKTDC) which plays an important role in acting as one of the facilitators in growing this relationship. HKTDC organises more than 30 exhibitions in Hong Kong every year – 11 of them are the largest marketplaces of their kind in Asia, of which lighting, electronics, jewellery, gifts and watches & clocks are the world's largest.
For the readers of buildingandinteriors.com, the shows (during the period September-November) viz., the Hong Kong Electronics Fair (Autumn Edition) 13-16 October, electronicAsia 13-16 October, Hong Kong International Lighting Fair (Autumn Edition) 27-30 October, International Outdoor and Tech Light Expo 29 October – 1 November and Eco Expo Asia 30 October – 2 November are of particular interest.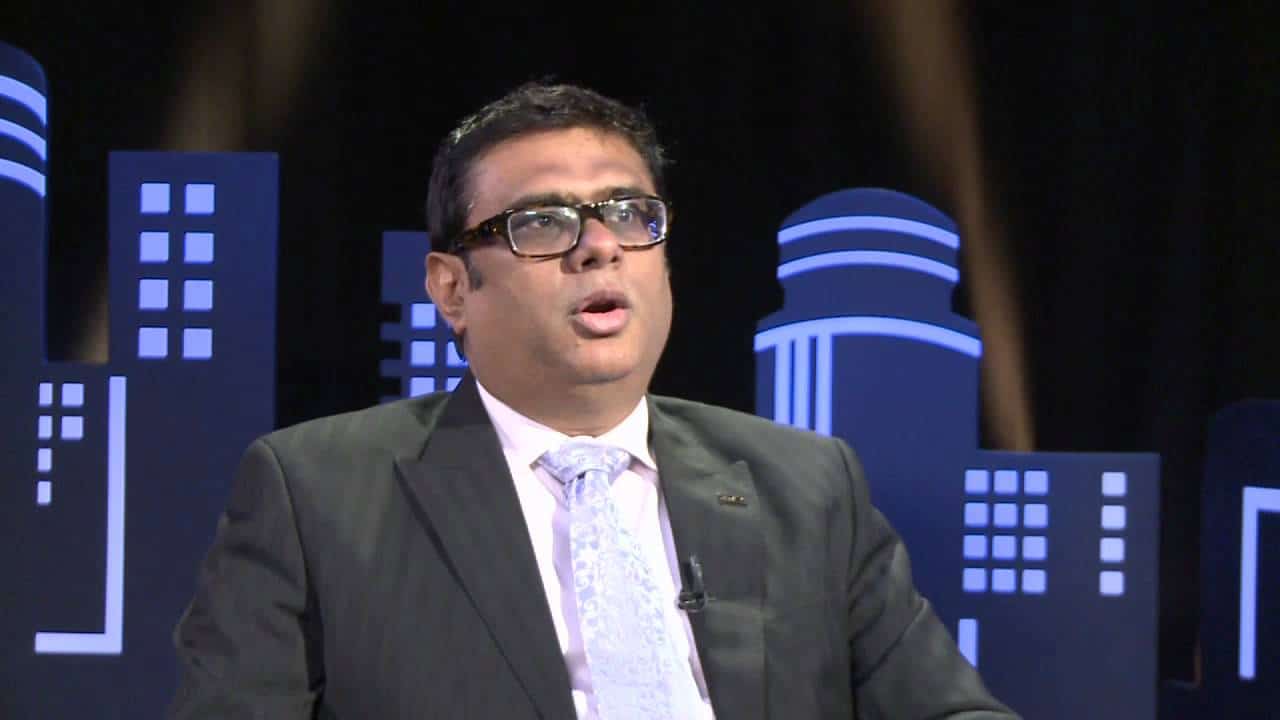 Speaking on the upcoming fair schedule, Mr.Rajesh Bhagat, Consultant – South Asia, HKTDC said, 'Nine international fairs, which cover lighting, green products, electronic products, watches & clocks, fashion, optical products as well as wine and spirits, will be held in Hong Kong from September to November. These fairs will serve as ideal platforms for traders and suppliers from India to expand their businesses into new markets.'
Added Mr.Bhagat, 'Some 30 fairs of HKTDC attracted over 39,000 exhibitors and over 770,000 visitors from all over the world in 2018/2019. Our world-class trade fairs are supported by a combination of international quality exhibitiors and buyers. Synergising with our mobile-friendly sourcing services, including the award-winning "hktdc.com" Online Marketplace, Exhibition Online platforms, the HKTDC Marketplace App, and more than 20 print and online product magazines (and industry supplements), our exhibitions are the perfect starting point for year-round business connections between buyers and suppliers, facilitated by our integrated online-offline marketplace.' He looked forward to welcoming more Indian corporations to explore business opportunities and tap into global markets through HKTDC exhibitions. He also encouraged all Indian buyers, distributors and retailers come to Hong Kong to experience the benefit of sourcing through HKTDC's trade fairs.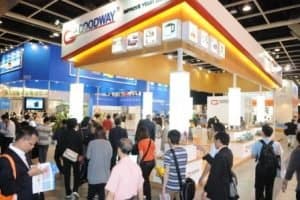 The 39th HKTDC Hong Kong Electronics Fair (Autumn Edition) and the 23rd electronicAsia will be held concurrently at the Hong Kong Convention and Exhibition Centre from 13-16 October 2019. The two fairs will gather more than 4,300 exhibitors from across the globe, representing the world's largest electronics marketplace to showcase a wide variety of intelligent products, innovative start-up ideas and electronic components. In 2018, the twin fairs attracted a total of close to 87,000 buyers from 139 countries and regions. Hong Kong Electronics Fair (Autumn Edition) is organised by the Hong Kong Trade Development Council (HKTDC), while electronicAsia is jointly organised by the HKTDC and MMI Asia Pte Ltd.
On 14 October, the Symposium on Innovation & Technology will be staged under the theme of "Intelligent Connectivity", featuring international speakers from renowned brands and enterprises to share insights on 5G, AI, IoT, immersive content, digital wellness, smart home and more.
Held concurrently with the Electronics Fair (Autumn Edition) is electronicAsia that creates an unrivalled platform for suppliers of electronic components and production technologies to showcase their products to international buyers.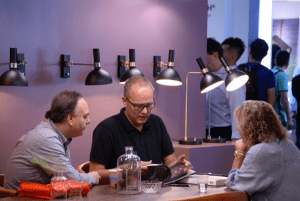 The 21st Hong Kong International Lighting Fair (Autumn Edition) will be staged from 27 to 30 October 2019 at the Hong Kong Convention and Exhibition Centre. The Hong Kong International Outdoor and Tech Light Expo will also see its fourth edition from 29 October to 1 November 2019 at the AsiaWorld-Expo. The two lighting events expect close to 3,100 exhibitors from around the world. Last year, over 44,630 global buyers attended Lighting Fair (Autumn Edition) and over 13,600 global buyers attended the Outdoor & Tech Light Expo.  The two fairs together form the world's largest lighting marketplace with enormous business opportunities.
The famed Hall of Aurora at the Lighting Fair (Autumn Edition) will showcase branded collections of lighting accessories and applications under one roof. The Smart Lighting & Solutions Zone will leverage the high interest in home automation to display fixtures, software and management systems. The popular LED Lighting zone will display a wide array of energy-efficient lighting for commercial uses, whereas the Residential Lighting zone will gather functional and decorative domestic lighting products.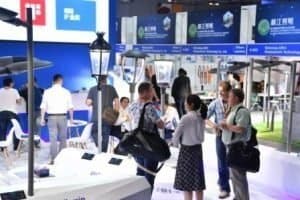 The Outdoor & Tech Light Expo showcases lighting products by various applications to facilitate sourcing for buyers. The Exterior Lighting Solutions & Systems zone will highlight high-performance lighting systems and the latest technologies in smart lighting. The Outdoor & Public Lighting and Outdoor Advertising Lighting zones will be home to lighting solutions for public spaces and promotional uses respectively. The Technical & Professional Lighting zone will cover lighting equipment for warehouses, stadium and studios. The Horticultural Lighting zone will showcase grow lights for agricultural use, domestic landscaping and public parks. During both fairs, a diverse fair programme of networking receptions, buyer forums and seminars will be held for industry players to expand their professional networks and learn first-hand about market developments.
The 14th edition of Eco Expo Asia, to be held at the AsiaWorld-Expo from 30 October to 2 November 2019, is jointly organised HKTDC and Messe Frankfurt (HK) Ltd, and co-organised by the Environment Bureau of the Government of Hong Kong Special Administrative Region. The 2018 edition of the show saw about 15,000 visitors attend from over 106 countries and regions, while the fair gathered 338 exhibitors from 19 countries and regions, including 20 startups and group participations.
To echo with the drive for better waste management, Eco Expo Asia has adopted a new show theme ‒ "Less Carbon, Less Waste • Green Innovation". By aligning the fair in this way, the organisers hope to increase awareness of current pressing environmental issues and also to facilitate the exchange of technology and solutions from around the world. Highlighted product categories include Green Buildings and Energy Efficiency, Green Transportation, Waste Management and Recycling. The Startup Zone returns in 2019 as one of the highlights of Eco Expo Asia. It's aim is to encourage green startups to explore more business opportunities and connect with investors at the show.