With the growing OTT culture, most people now prefer watching movies in the comfort of their homes. A cinema hall definitely lacks this luxury. Moreover, with the busy lifestyle that people have today, it isn't possible to go to the cinemas very often. That said, is it possible to have the same big screen experience at home? Definitely yes! A home theatre system is the most plausible solution to this issue. Home theatre systems come in all price segments for you to choose from. Brands like Sony, JBL, and Bose are known for their home theatre systems, which mostly come with amplified speakers and subwoofers.
These devices can take your movie experience at home to the level of theatres. It's a blessing for those who don't have time and energy to visit theatres but love watching movies. So, we have provided you with ways to select one that suits your house. Also, we have listed our top 15 home theatre buying recommendations for you to refer to. 
How to select the right home theatre system for home
Things to consider before buying a home theatre
The space of one's room must be measured before buying a home theatre, as it must complement the power of your device. If your room is 26 feet long, the screen wall is 21 feet wide, and 13 feet tall, you can fit any home theatre system in your room. The second-best dimension is a room that is 10 feet tall, 16 feet wide, and 26 feet long. Most home theatres fit well in rooms of these dimensions.
Another thing to keep in mind is the aesthetics of your home. Try to figure out which home theatre system design can enhance the beauty of your room.
Your television must support 8K, 4K, or HDR to create a combination of mesmerizing visuals and audio for home theatre.

Always give preference to trusted brands in the market, as they are more reliable.
What features a home theatre must have?
You can find various portable home theatre systems that are way superior to the bigger ones. You barely need any space to place these portable home theatre systems.

Surround sound is a must for any soundbar nowadays, and every device with 5.1 surround sound can be an amazing choice.

Purchase a home theatre with an equalizer, which adjusts the audio to fit your surroundings.
Not all home theatre systems have amplified speakers in them. However, it's necessary to have them for the best output.
Generally, a home theatre in the low-price section has external coverings made out of cheap plastic, but if you want your device to last longer, go for products with good plastics, or if you can spend enough on a device, go with a wooden external covering.
Lighting knobs are another additional feature of a good-quality home theatre. It creates a party vibe in the room when the lights are turned off. You should keep an eye on this feature while buying.

Many wireless soundbars nowadays are also compatible with voice assistants. Make sure you buy one of these.

A sound home theatre system should be able to play WMA, MP4, FLAC, etc.

The standard video formats, including HDR, 3D, and HDMI, should also be supported as it is a basic feature.

A subwoofer that mesmerizes you with its base is also a must when buying a soundbar

.

In addition to rounding out the bass to the greatest extent possible, a decent subwoofer also clarifies and amplifies low-end frequencies.
Top 15 home theatre systems
Bose Lifestyle 600 Bluetooth Home Theatre
If you are willing to buy a premium home theatre, you can go for the Bose Lifestyle 600. The Bose Lifestyle 600 Home Theatre System delivers thunderous bass performances for both movies and music. In addition to supporting 4K video, it also offers HDMI inputs, Bluetooth, and Wi-Fi connectivity for wireless music streaming. It also supports Alexa-enabled devices such as the Amazon Echo Dot.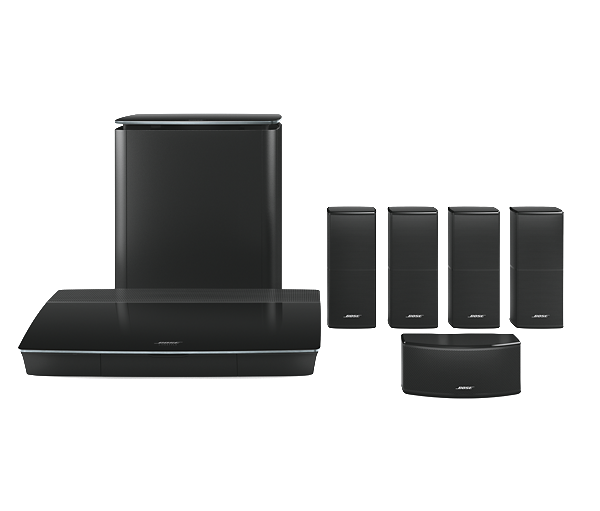 Nakamichi Shockwafe Ultra 9.2 SSE 1000W Soundbar System
This product provided by Nakamichi also comes under the premium category. With Bluetooth connectivity, you can pair your compatible smart device with this soundbar system and stream music wirelessly. It comes with two cordless down-firing subwoofers which are designed to deliver bass effects that are near to natural. Also, it supports Dolby atmos as well.
JBL Bar 9.1 True Wireless Surround
Ameliorate your viewing and audio experiences with the JBL Bar 9.1 home theatre, which comes with four up-firing speakers to give you a 3D sound experience. This JBL home theatre comes with two detachable speakers that can be placed anywhere in the room. So, to experience surround sound, you can place them around the viewing wall. In its price range, it is a respectable product. With the brand value of JBL, this home theatre won't disappoint you.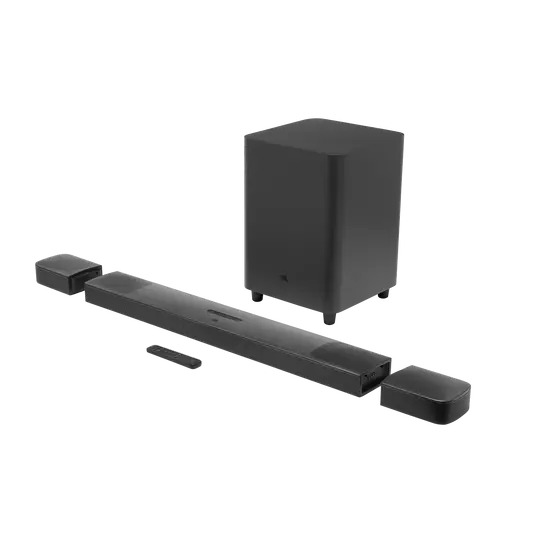 Sony Ht-Z9f Soundbar
Sony is known to be at the top of the list for making home theatre systems. This product from Sony comes with a 3.1-channel Dolby Atmos sound system to make your hearing experience amazing. It comes with a vertical surround engine for you to experience top-notch surround sound. Along with 4K video capabilities, it also provides HDMI inputs, Bluetooth, and Wi-Fi connectivity for wireless audio streaming.
Sony Ht-S4OR Soundbar
The HT-S40R  by Sony is another top soundbar choice. The best thing about this system is that it comes with 5.1 channels of real surround sound. This Sony home theatre, which is priced in the midrange, supports Dolby Digital Sound and also comes with speakers and a subwoofer included. For a Sony Bravia television, this home theatre system is an ideal match.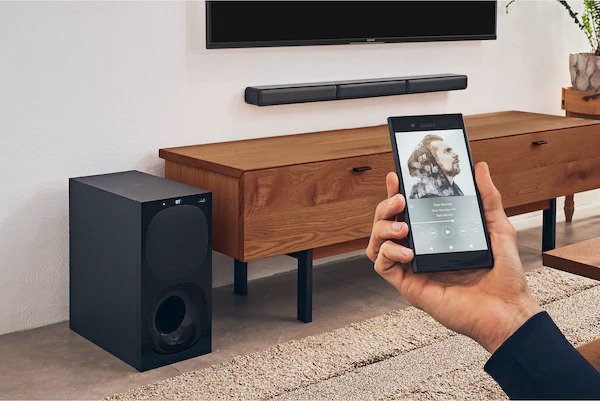 Denon DHT-S316 Home Theatre 
This product from Denon is a masterpiece for music as it comes with virtual surround sound, which means it doesn't need a surround sound setup. Support for Dolby Digital Sound in this price segment is a unique deal as it's a flagship feature. You can call this soundbar a flagship killer.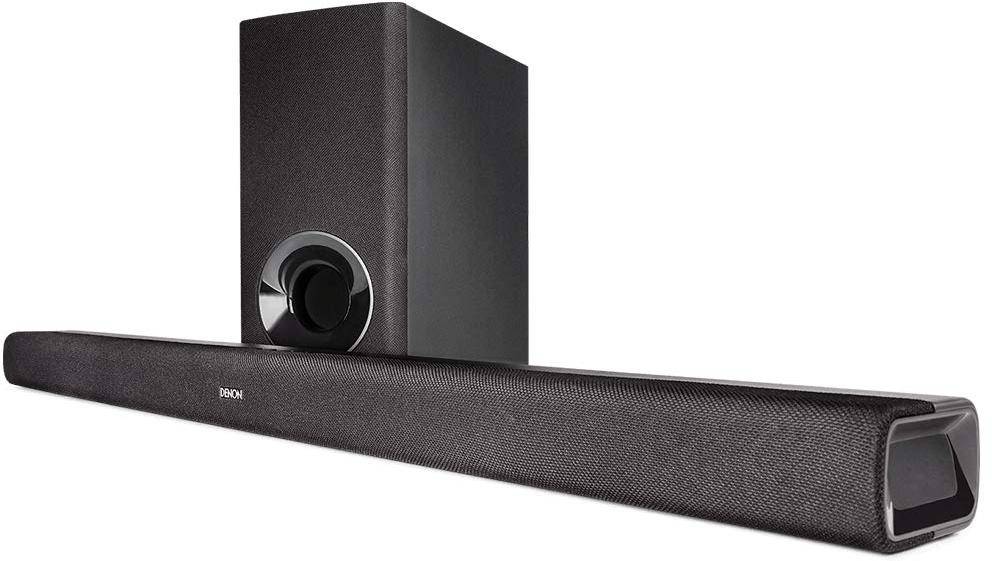 Samsung 560 Watts 5.1 Channel Soundbar
This soundbar comes with a voice enhancement mode to optimize your comprehensive listening experience. Another thing that makes this product special is that it comes with a dedicated central speaker to balance the sound from both ends. So, the price you pay for this home theatre is definitely worth it.
Yamaha YAS-209 Soundbar 
Yamaha's audio products are well-known around the world. With this True Wireless Sound Bar, you can continuously listen to flawless music. Additionally, it makes use of Bluetooth's benefit to establish wireless connections with other gadgets. The device's voice control integration with Alexa is its most impressive feature.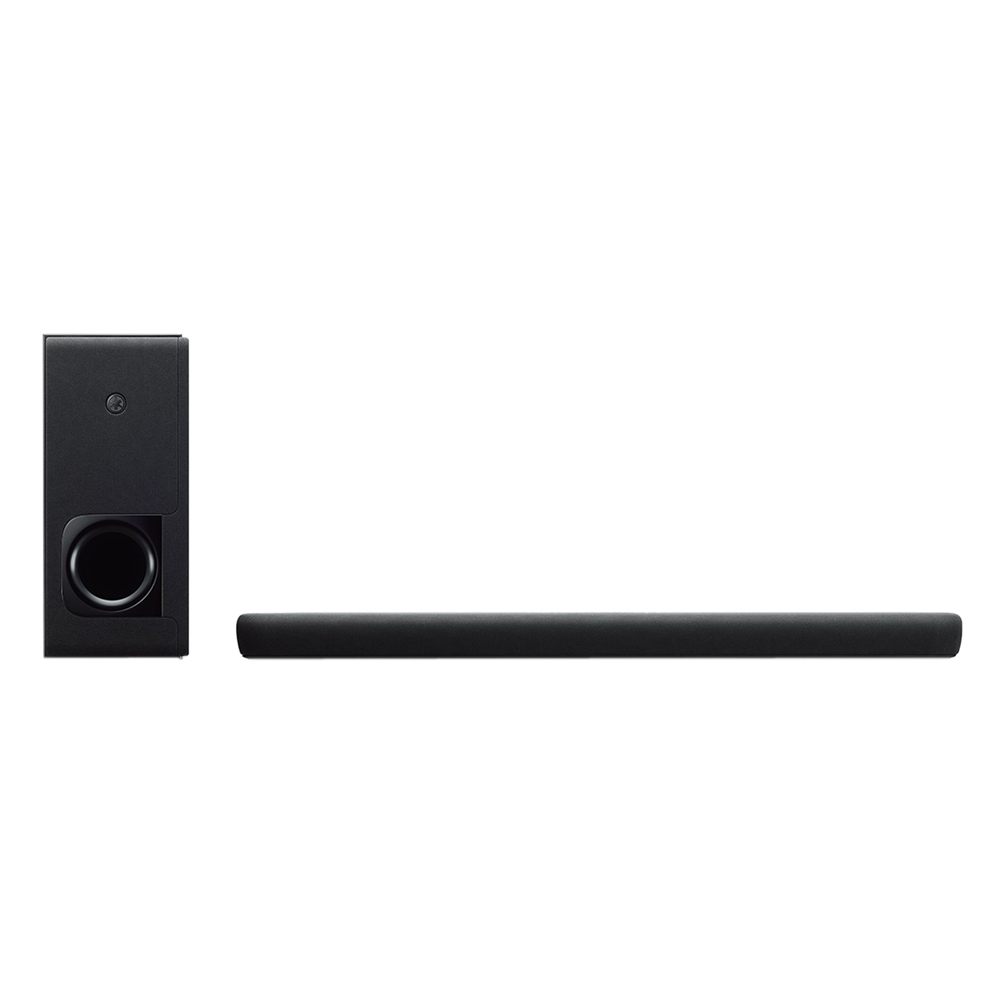 HT-S500RF by Sony
The HT-S500RF is a home theatre with clear and loud speakers in the mid-price segment from Sony. This product by Sony comes with real surround sound and also consists of an external subwoofer to deliver impressive bass. Dolby Digital Sound is also supported by this device. It has a total power output of 1000 watts, and you can connect compatible televisions with a single wire using HDMI ARC.
JBL Cinema SB170 2.1ch Soundbar 
With a massive 220W of sound, the JBL Cinema 2.1-channel home theatre system provides the most realistic audio experience. This JBL home theatre has a 220-watt sound range thanks to its amazing subwoofers and speakers. Also, it comes with Dolby Digital sound, which elevates your viewing and listening experience.
Zeb-Juke Bar 9800DWS Pro
Zebronics has created the first soundbar in India featuring Dolby Atmos for you. A wireless subwoofer, four front-firing speakers, and two top-firing speakers are included with this home theatre system. A total output of 450 watts is enough for you to enjoy your favourite movie.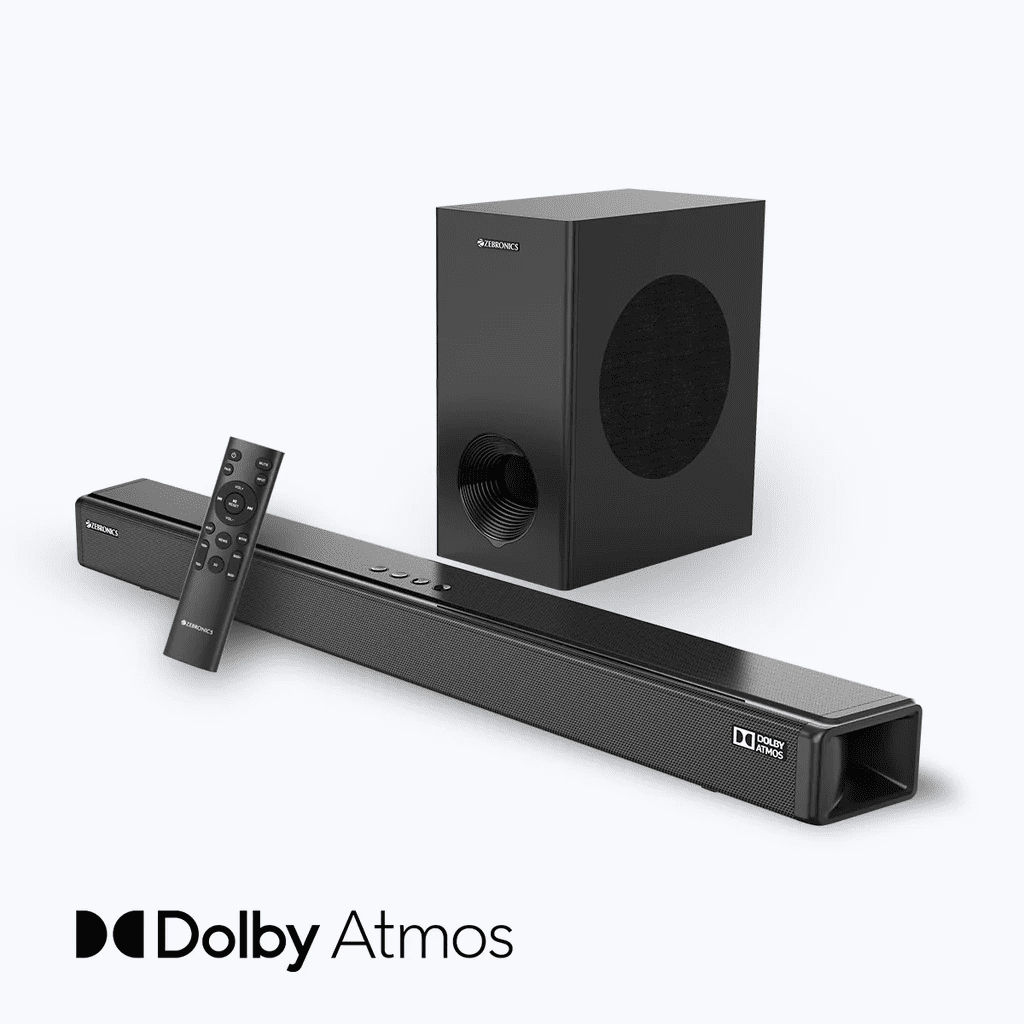 Boat Aavante Bar 4000 DA Home Theatre
Supported by Dolby Atmos 3D audio technology, this product by Boat won't disappoint you with its performance. Its subwoofer has an output of 60W. Also, the Aavante Bar 4000DA provides connectivity options including USB, Bluetooth, AUX, optical, and HDMI (ARC).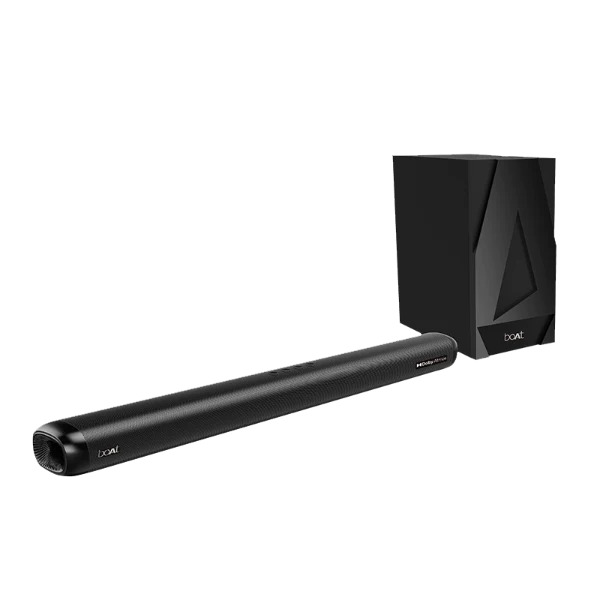 Harman Kardon Enchant 1300 Home Theatre
Even if you have a little knowledge regarding audio devices, then you must have heard the name Harman Kardon. This device includes a built-in Chromecast for direct streaming from devices. It also comes with an Enchant subwoofer, which works best for bass lovers. So, this device is a worthy product for its price.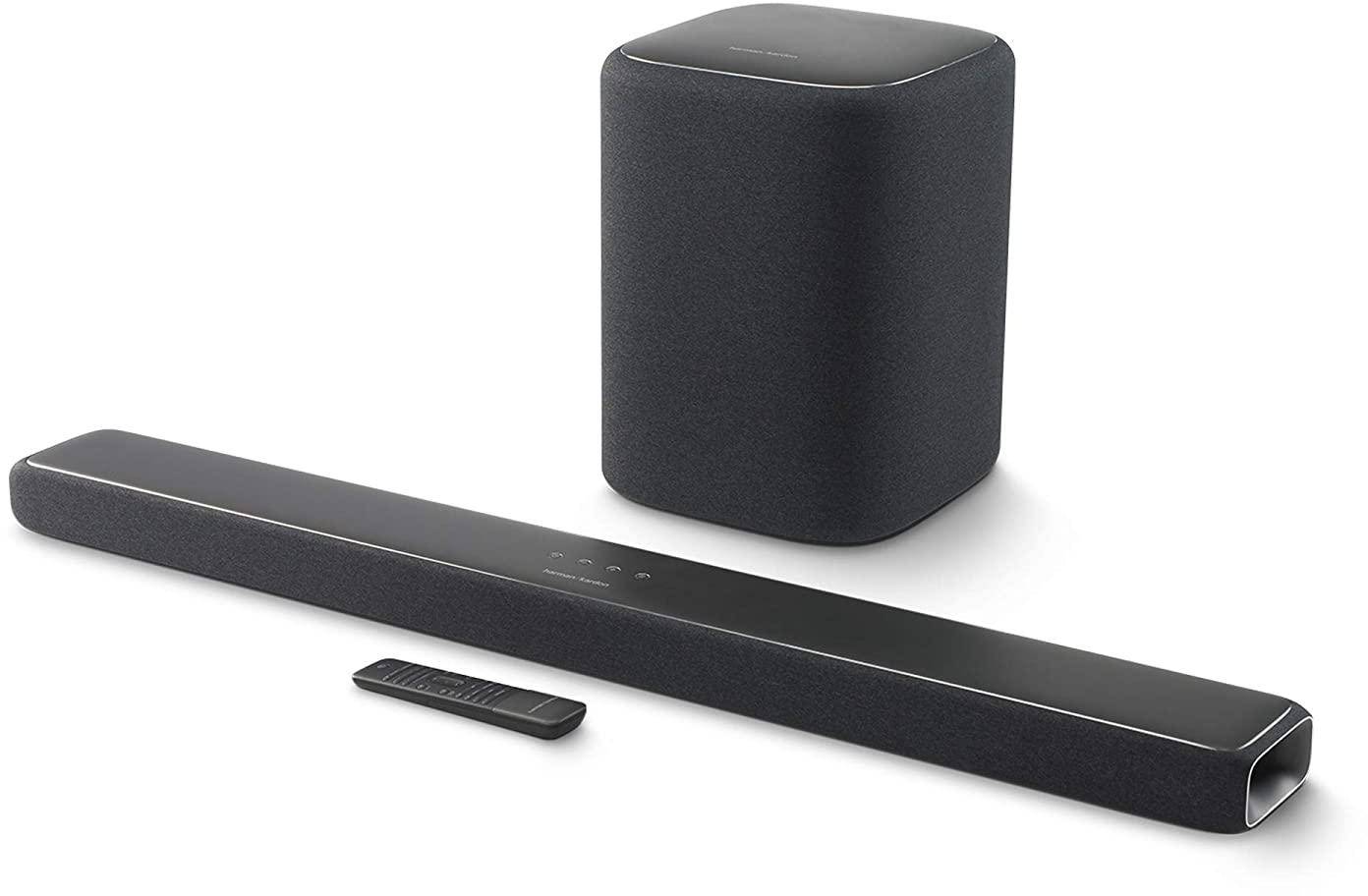 LG Soundbar Sp2
If you have an LG television, the best-recommended product for you is the LG Soundbar Sp2. It comes with an Alpha 9 AI processor for amazing sound performance. Also, the unique thing about this product is an inbuilt subwoofer for bass, and it also comes with proprietary sound modes that you won't find on other soundbars.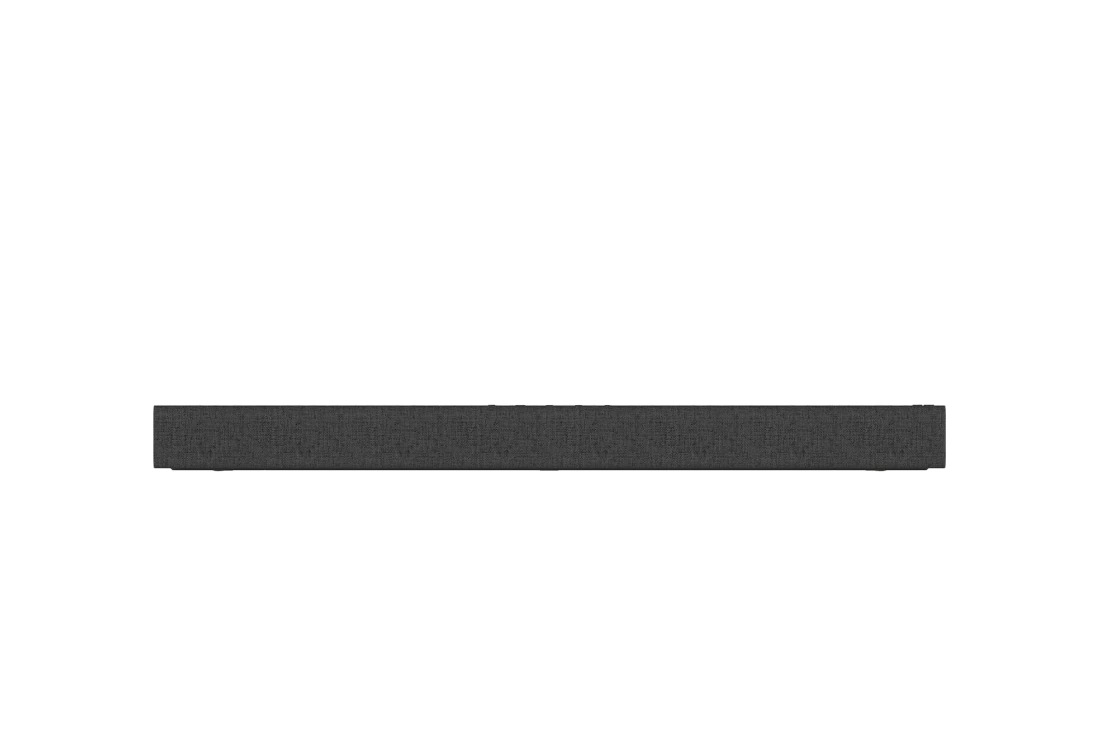 Philips HTL1510B/94 2.1 Channel Sound Bar
If you want a home theatre with loud speakers in the low-price segment, you can go for this device. Also, Bluetooth-enabled wireless music streaming is supported with this device. Its wireless subwoofer gives you balanced bass, and you will appreciate buying this once you use it.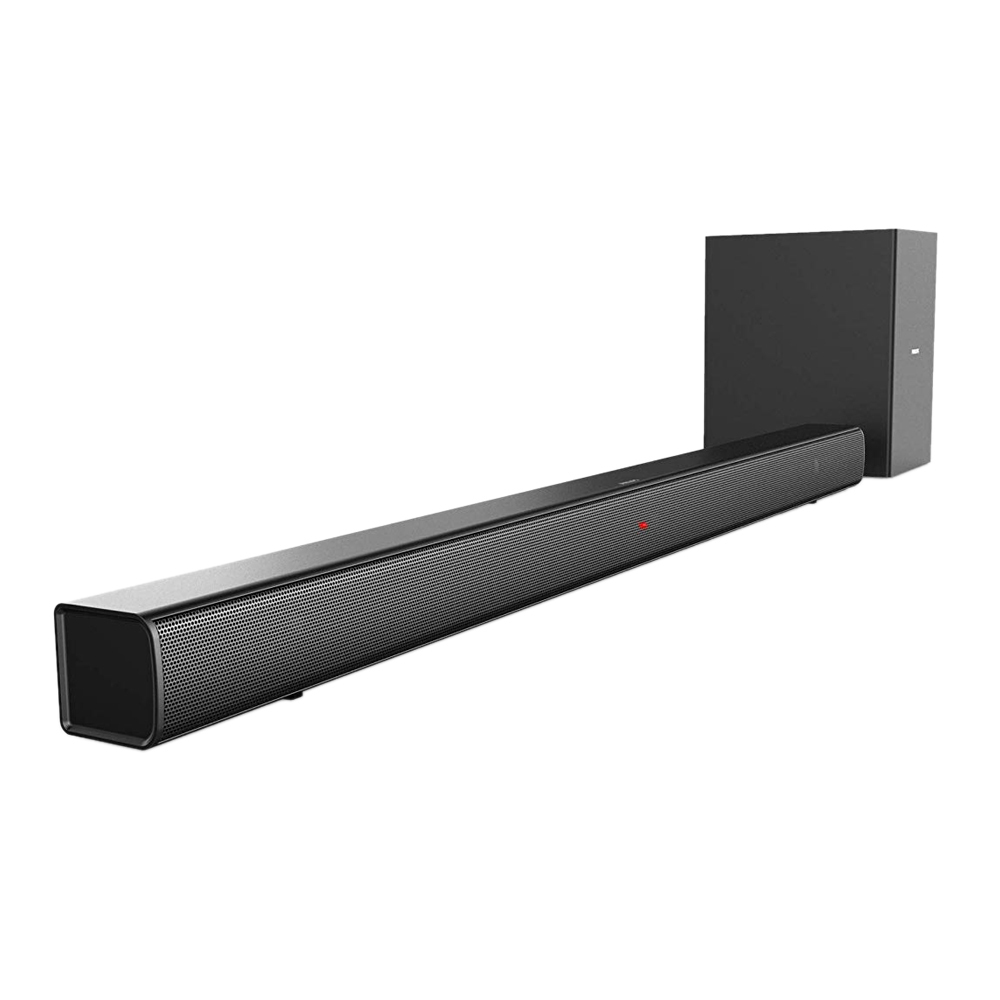 Conclusion
Home theatre systems will definitely make a great addition to every house. With the help of a home theatre, you'll be able to watch your favourite movie or sports event in the best quality at home. It can be an investment you never regret.  
Information on things to consider when buying a home theatre in a specific price range has been provided above. We have compiled a list of the best home theatres from JBL, Sony, and other reliable brands. So, now you are ready to make a well-informed decision from the above-mentioned buying options. 
*The featured image used in this article is from Crunch Reviews.
[vvsmustread]