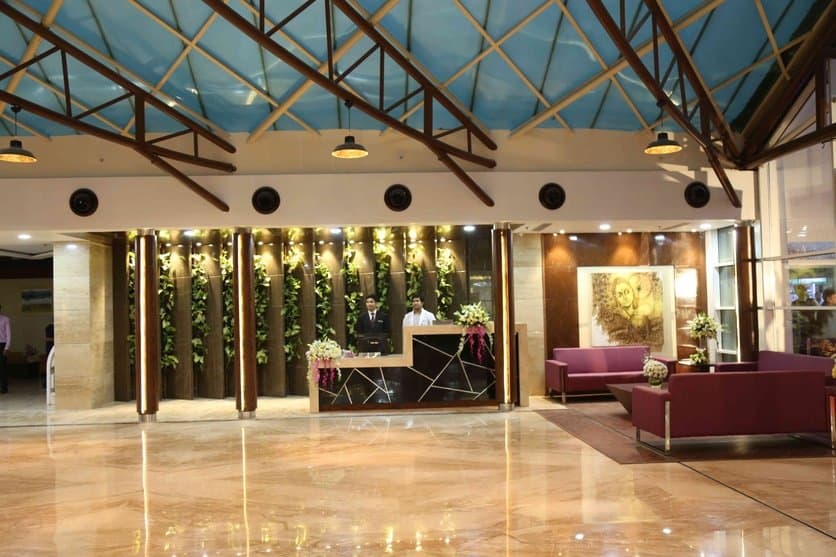 In today's times, the consumers are well informed and tech savvy. With increasing penetration of internet, people have all the data at their fingertips and comparison of any type is a matter of seconds. Information and technology empower a common user to quickly find out about competition and move their business elsewhere, in case his experience with a service provider is sub-optimal.
Healthcare sector is no exception. The consumer exposure and hence expectations are on the rise; leading to some major changes in the built environment by healthcare providers. In a bid to attract users, healthcare companies have started following best practices from hospitality industry. Besides, preparing themselves for competition, it is also a self-conscious attempt  on their part to positively influence public ratings, which are issued from as high as the federal government (Centers for Medicare and Medicaid Services), to mainstream publications (U.S. News and World Report) and consumer-driven review forums (Yelp and Google).
What does the healthcare experience look like with a hospitality approach? Building owners and landlords take note for future healthcare tenants: here's how providers are reaching out to their patient populations and saying "be our guest":
Sophisticated look and feel: Soothing lighting, natural finishes and comforting colors are all common features of modern healing environments derived from evidence-based design. Implemented with hospitality in mind, they also evoke the upscale atmosphere of a hotel. Discerning consumers are opting for providers who offer these kinds of spaces, seeking to reduce anxiety and maybe even add some enjoyment into their trips to see the doctor.

The coffee shop environment: Consider the ubiquity of remote working alongside the typical length of stay in a waiting room, and the perfect opportunity arises for a workspace amenity. Incorporating tech capabilities such as WiFi and charging stations along with comfortable seating and café space allows patients and visitors to fill their wait times productively, working on mobile devices with a cup of coffee.

Room service facility: Got a craving? Not lunchtime yet? Food service on demand in hospital rooms is now an option in some facilities. Patients can sometimes even order food for their bedside visitors for a fee.

Full-service by trained staff: Outpatient facilities in particular are investing in hospitality-trained staff to greet, guide and make patients comfortable before they get to the exam room. This is especially useful for patients with mobility issues and the elderly. As an example, the project for Leon Medical Centers in East Hialeah, Florida, employs a wide variety of staff with training from the Ritz-Carlton Leadership Center. Visitors are greeted at the entrance and offered assistance and support with navigation around the facility.

Front of house vs. back of house: Just as hotels keep their bustling back-of-house operations behind closed doors, healthcare providers see the value in keeping medical services distinctly separate from lobby and common areas. This ensures areas where incoming visitors can relax without being disturbed by the to-and-fro of white coats, scrubs and gurneys.
Healthcare consumers have spoken, and providers are listening up. Your local healthcare facility may not be turning into the Four Seasons anytime soon, but hospitality amenities and conveniences are slowly affording patients and visitors an improved, even desirable, experience.

**This article is authored by Jose Estevez, Principal, Healthcare Practice with global architecture firm NELSON Worldwide.