A beautiful computer desk top table design makes the surrounding space creative, convenient, and warm. If you spend long hours on your computer, a computer table will help you maintain your good health too. So, you must make an informed decision before investing in one. The decision to select a computer table should be based on its features – material, design, and price.
Whether you are working from home or office, a computer table is of extreme importance, mainly for its ergonomic advantage.  The factors to consider while buying one are the height, compartments and shelves, and storage space. The standard desk height for a person between 5'8" and 5'10" height is 28 inches.
You should also invest in a good ergonomic chair along with the computer table for better health. This piece of furniture enhances your physical health along with matching your interior design.
A computer desk top table comes in different types and price, based on the material with which it is made, and its styles. Though the price is an important factor while choosing your computer table, you should remember that it is essential to look into its utility. For example, a steel computer table is strong and also looks good if your apartment is large. However, for a modern and unique aesthetic, choose a glass one. Though it is fragile, it has an elegant finish and can be easy to handle if it has wheels.
In this article, you will get information about the types of computer tables. This selection guide has the most convenient options from where you can buy your dream computer table.
Types of computer desks based on material
Wooden computer desk
The most common type of material used for a computer table is wood. A wooden computer desk is durable and has a smooth surface that does not bear scratches. It also provides a traditional look that complements the rest of the home, especially if you have vintage furniture. The classy look of a wooden computer desk can also be made colourful with distinctive details. This type of computer table has a varied price range.
Our top recommendations for wooden computer tables
Horsley computer table with keyboard tray and drawer storage by Wooden Street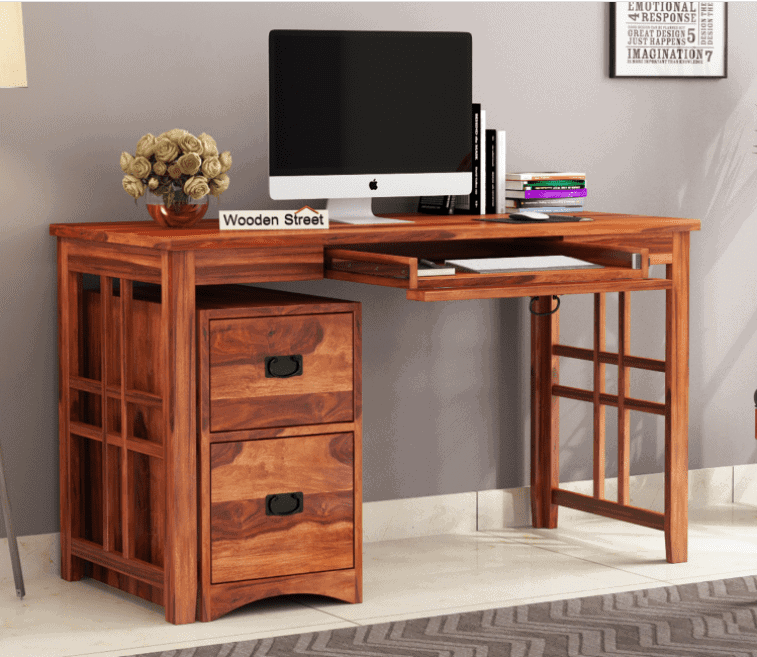 Isola solid wood study table in honey oak finish
Jerold study table with storage cabinet and shelves by Wooden Street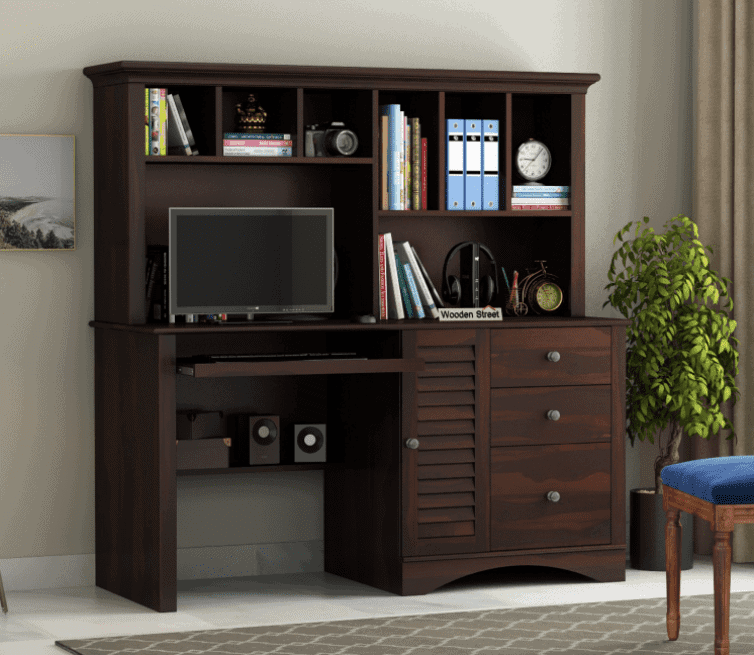 Felix solid wood storage computer table by Decor Nation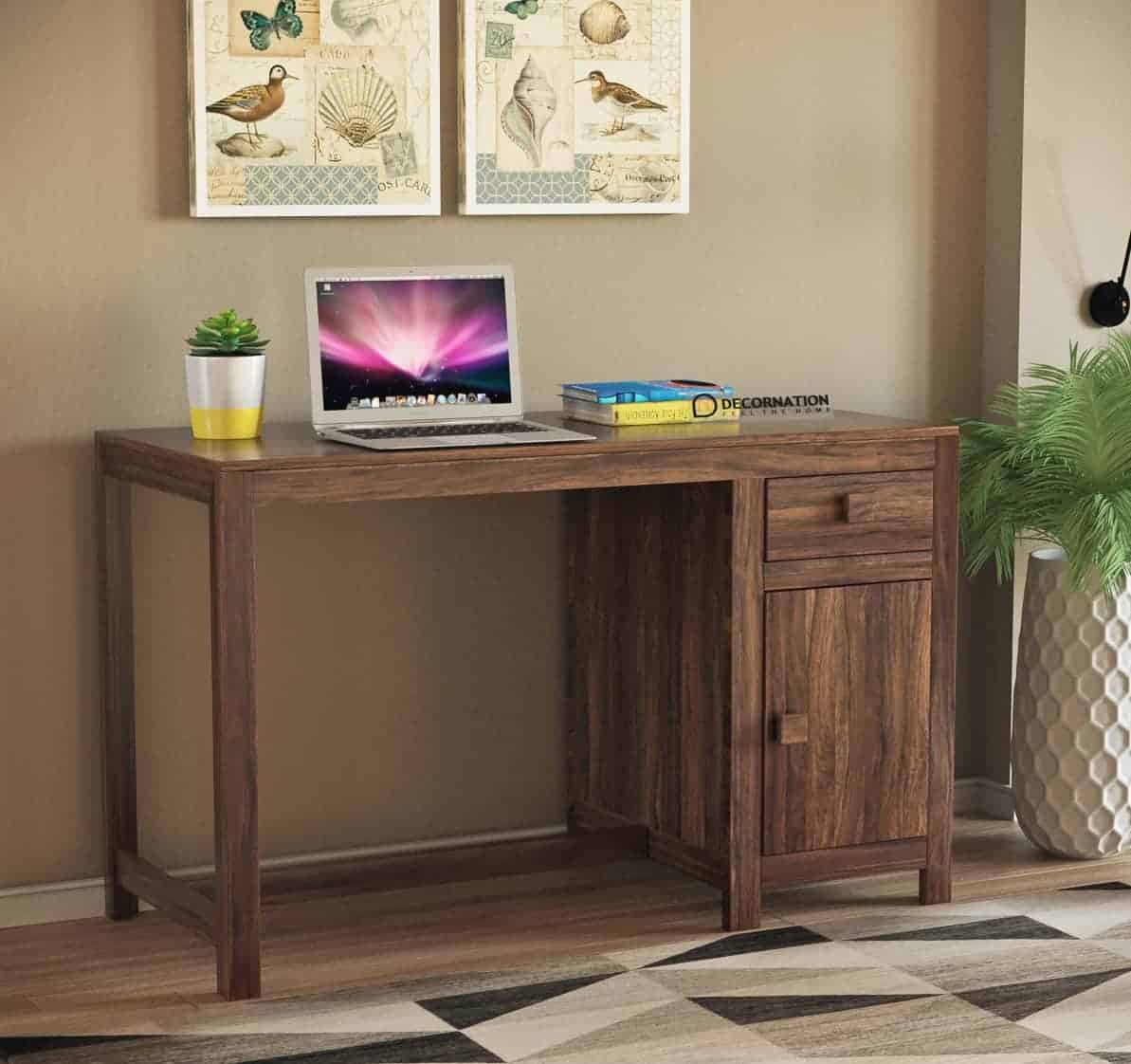 Glass computer desk
A glass computer table looks elegant and classy and goes well with modern interiors. The sophisticated design of a glass computer desk makes it a popular choice. In spite of its fragility, this style is quite a trend due to its latest designs. A glass computer table also belongs to an affordable price range and can be a good option when handled with care. You can even add a keyboard drawer and wheels to make it easy to handle.
Our top recommendations for glass computer tables
Niccol glass top adjustable study table by Urban Ladder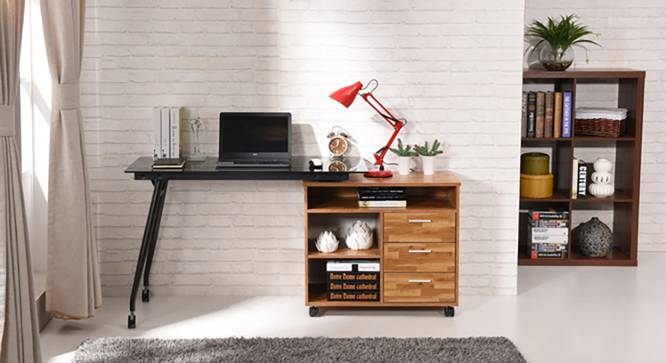 Computer desk glass top metal frame by Ubuy India
Office desk: Modern glass table by GKW Retail
Office desk: Black ash office desk by GKW Retail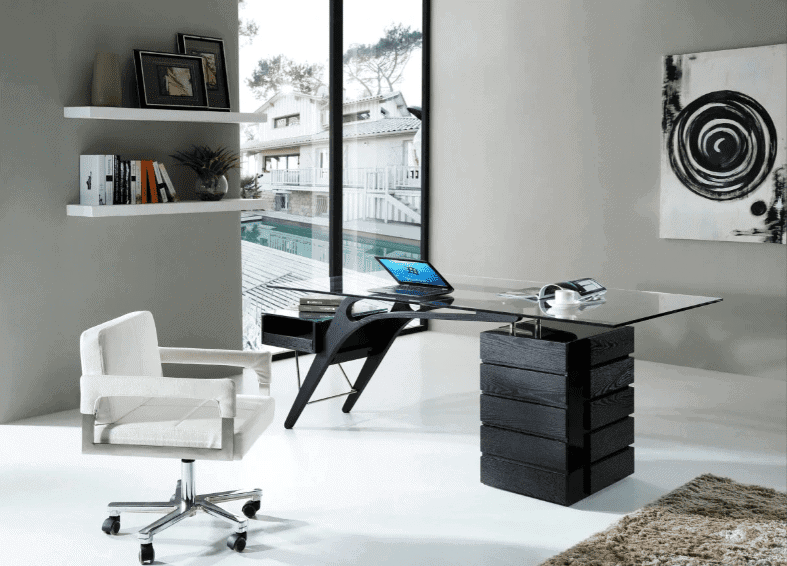 Metal computer desk
A metal computer table has a simplistic look and a sturdy base. An iron one may have a problem of rusting if not handled carefully. However, the efficient design of an iron computer desk makes the best use of space. A standard style can be a wooden tabletop with an iron frame. The stability and durability of the iron frames of this piece of furniture provide more support to the desk top or laptop. On the other hand, a steel computer desk does not rust and is long-lasting. These generally come in large sizes and are durable.
Our top recommendations for metal computer tables
StarandDaisy foldable computer table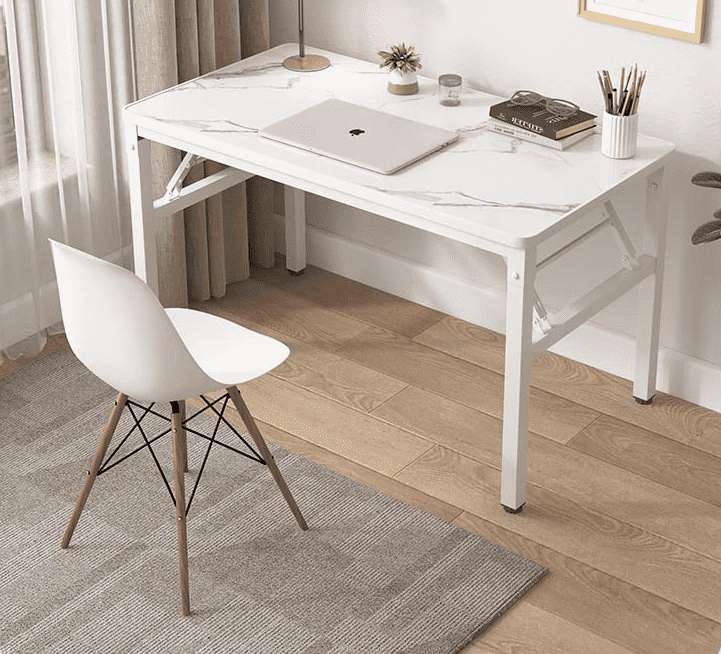 JupiterForce L-shaped computer desk
Featherlite dynamo step-up computer table by Awfis
Solid sheesham wood & iron study desk by FurniShiaa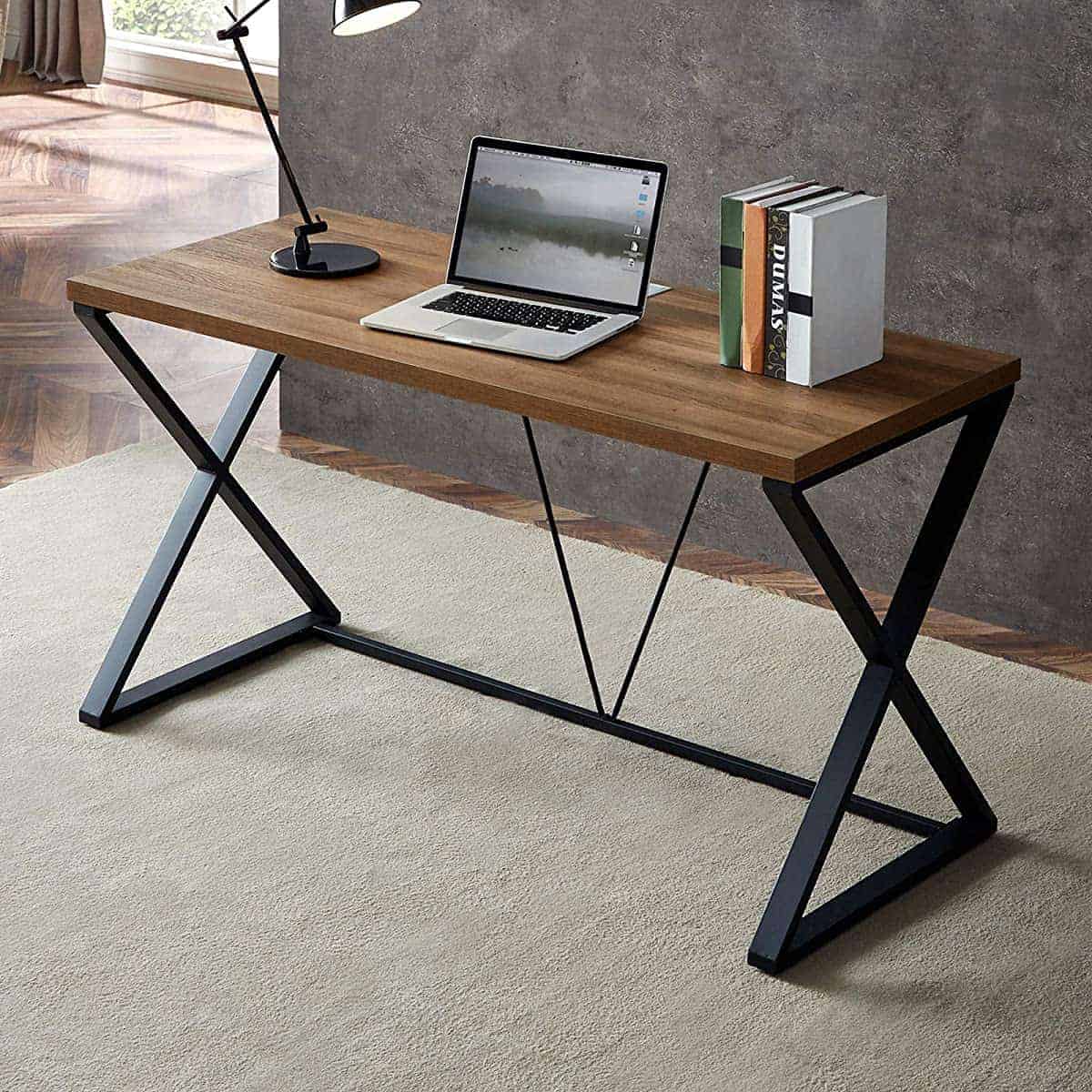 Mid-century art display mini desk by West Elm
Kawachi computer desk with storage shelf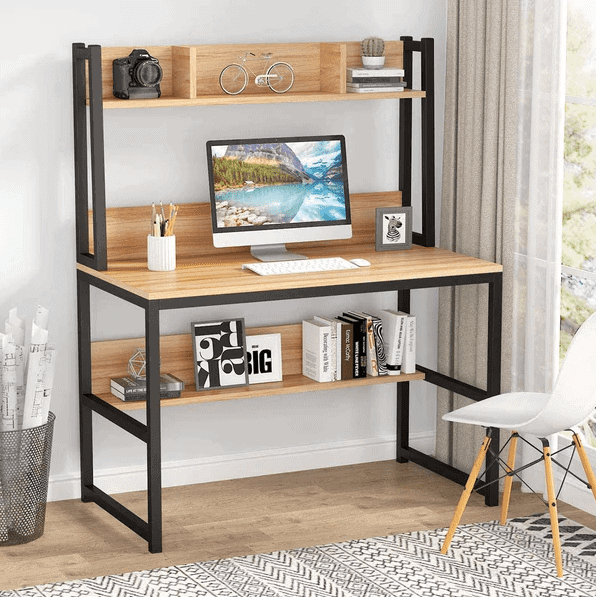 MDF computer desk
The superiority of MDF in comparison to plywood and particleboard makes it an in-demand material for the manufacture of a computer table. MDF makes it easier for the table to resist wear and tear, thus contributing to its long-lasting nature. An MDF computer table has a sleek finish that provides an elegant look to the interiors of your home. The dense material of MDF provides a smooth finish to the surface of the table. This smooth finish makes the styling of the table easier with more options to choose from.
Our top recommendations for MDF computer tables
Nilkamal Recardo office table (Black/Walnut)
Royaloak Melina office table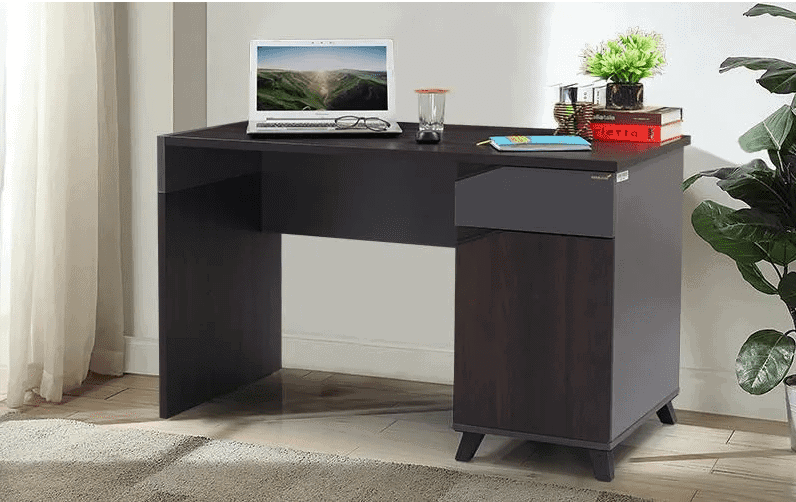 Twain study table by Urban Ladder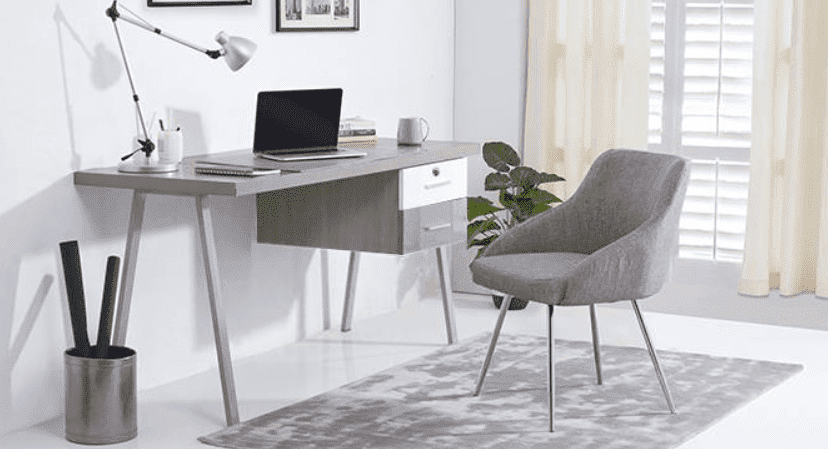 Isaac computer desk in wenge colour by Crystal Furnitech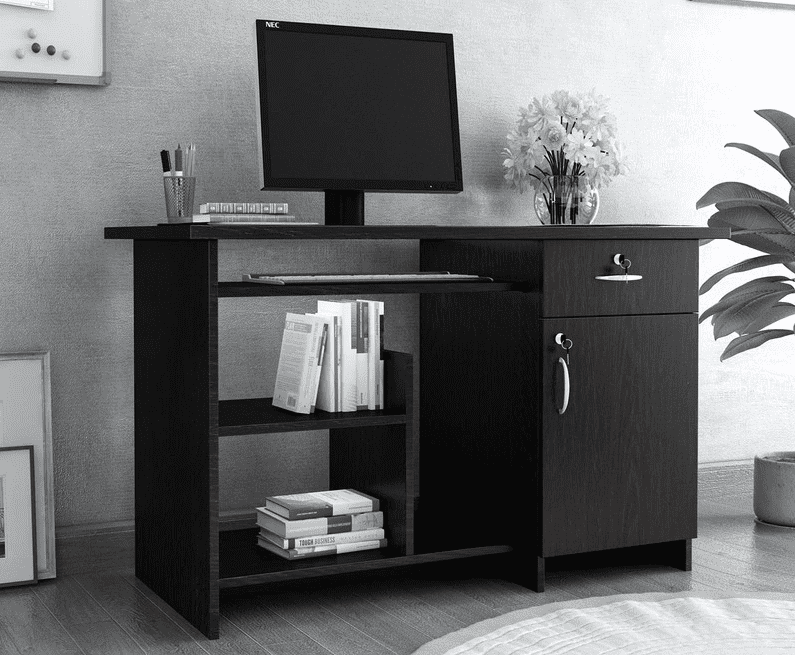 Royaloak arrow office table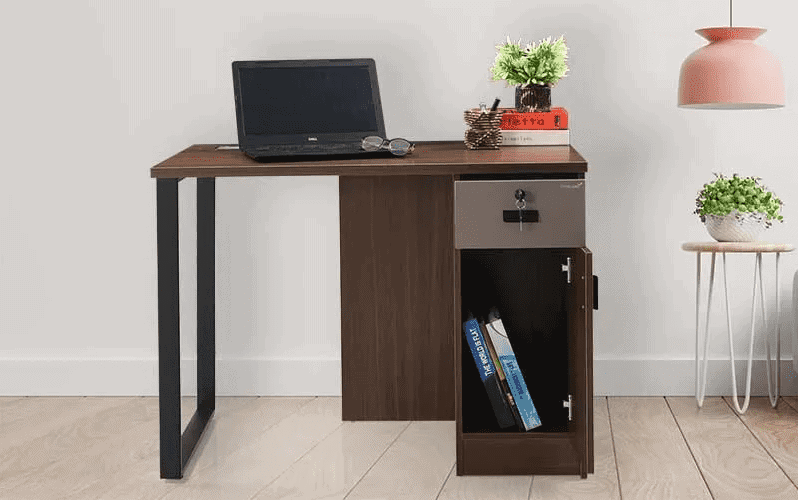 Types of computer tables based on style
Designer computer table
If you want a unique computer desk at an affordable price that stands out from the rest, a designer computer table is a good option. The look of a designer computer desk top table can be enhanced according to your choice since it is generally custom-made. You can add drawers and cabinets on either side to store all the important files. Also, you can give it a distinctive look by adding separate storage spaces for your keyboard, CPU, etc.
Our top recommendations for designer computer tables
Kosmo computer table in melamine finish by Spacewood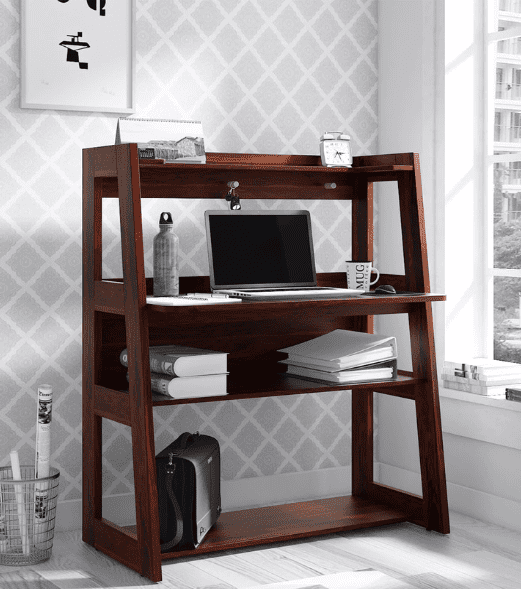 Antonio study desk – brown
Claret study table by Wood Buzz
Standi desk by Home Canvas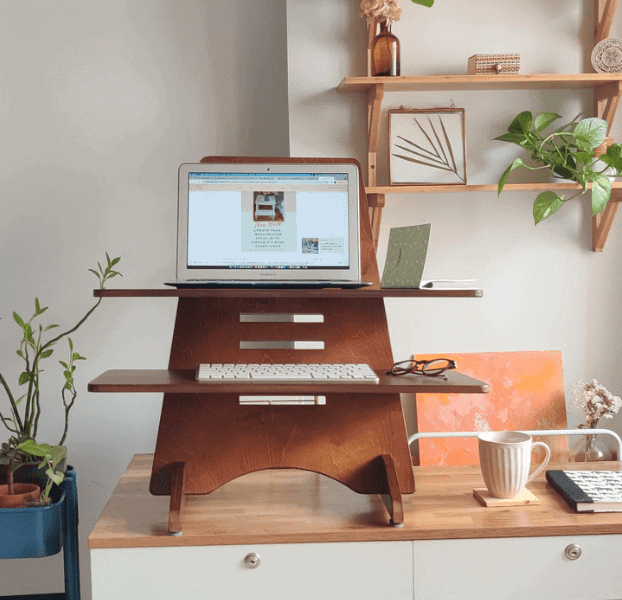 Anton study table by Urban Ladder
Folding computer table
For smaller homes and a more temporary arrangement, a foldable computer desk top table is considered the best. It takes up little space, and yet can efficiently handle your laptop or desk top. Generally, this type of table is for laptops, since desktops need a more permanent arrangement. A foldable computer table can be folded at the legs or even at the tabletop.
Our top recommendations for folding computer tables
Folding portable computer desk by D H Gate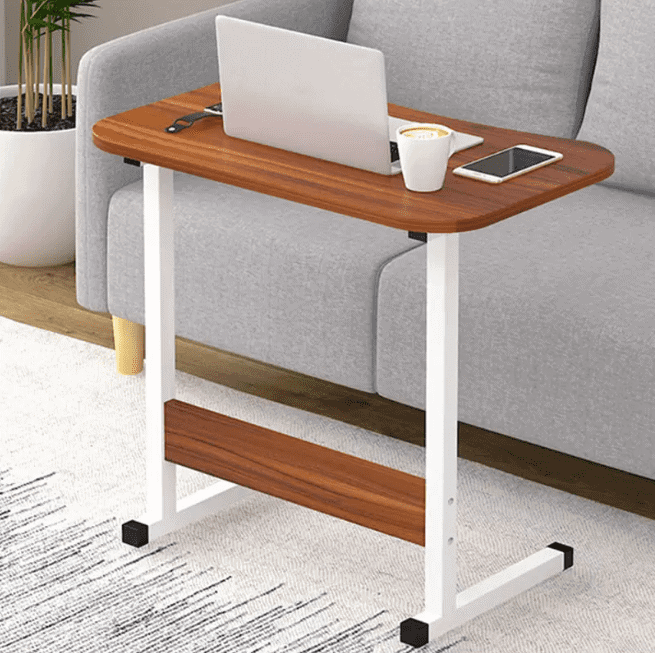 Computer folding table by Raja Digital Planet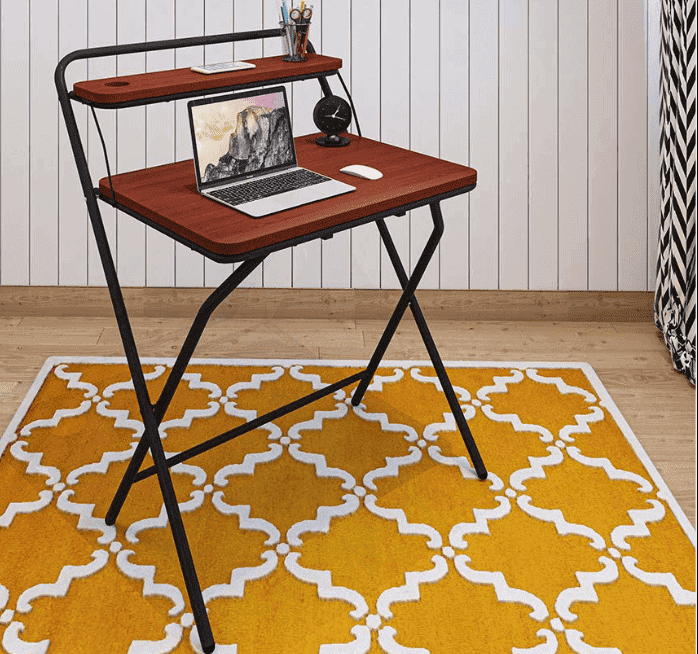 Holger foldable wall mounted table with storage by Wooden Street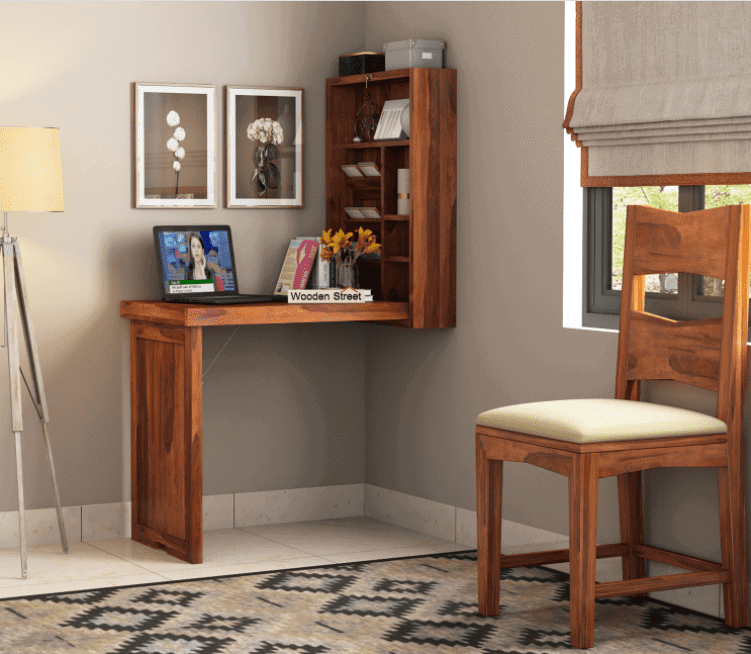 Lite height adjustable laptop table in natural finish by Birdy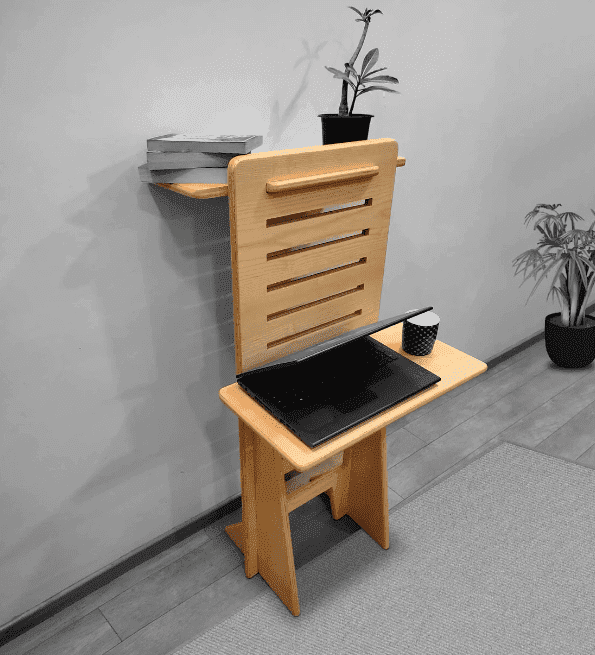 Wooden decorative foldable laptop table and chair by Wall Mantra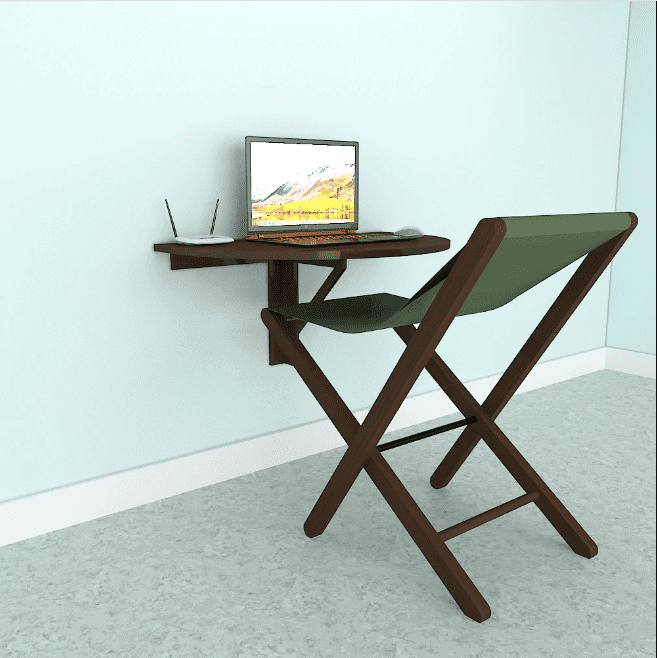 Helios besta solid engineered wood portable folding desk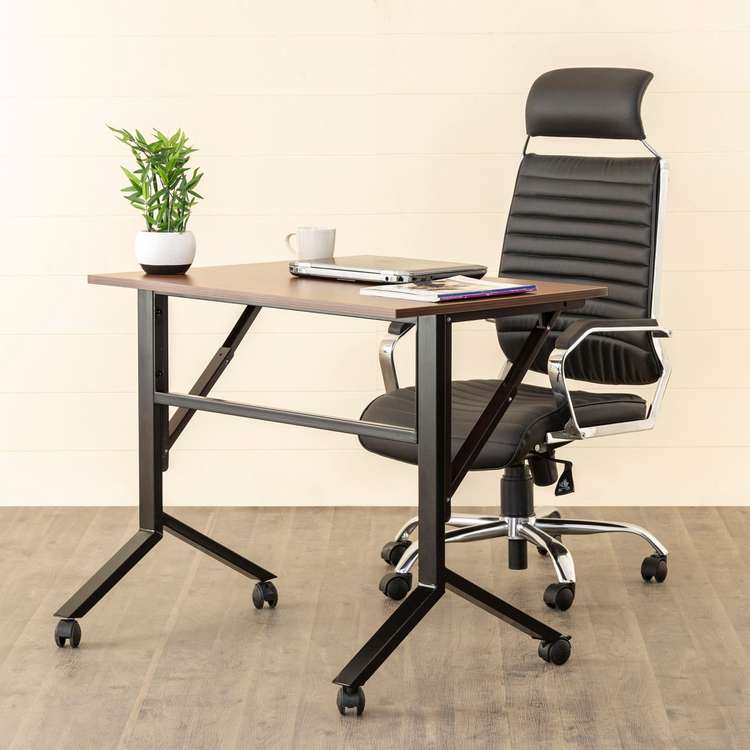 Minimalist computer table
A simple design of a computer desk top table serving just the basic needs is the choice of many individuals. If the rest of the interiors of your home also have minimalistic furniture and decoration with maximum utility, this style will be a perfect fit for your home. You can find a minimalistic design of a computer desk made of wood, MDF, etc. A simple table with 4 legs and a spacious tabletop is enough to serve the purpose without adding any distraction. These don't use up too much space, yet give you enough space to store your important belongings while working.
Our top recommendations for minimalist computer desks
Helios T100 computer table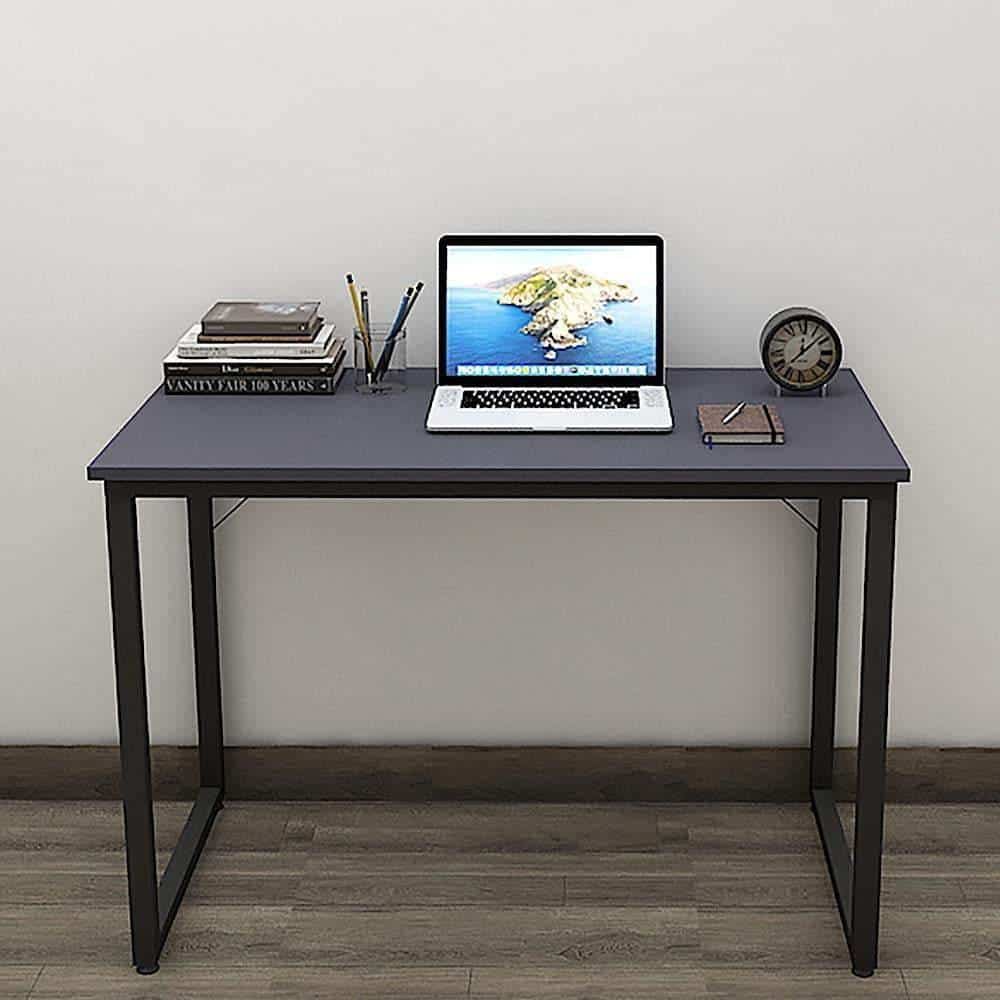 Ambra study table with frosty white drawer by Wooden Street
Minimalist writing table in walnut colour by FuturDecor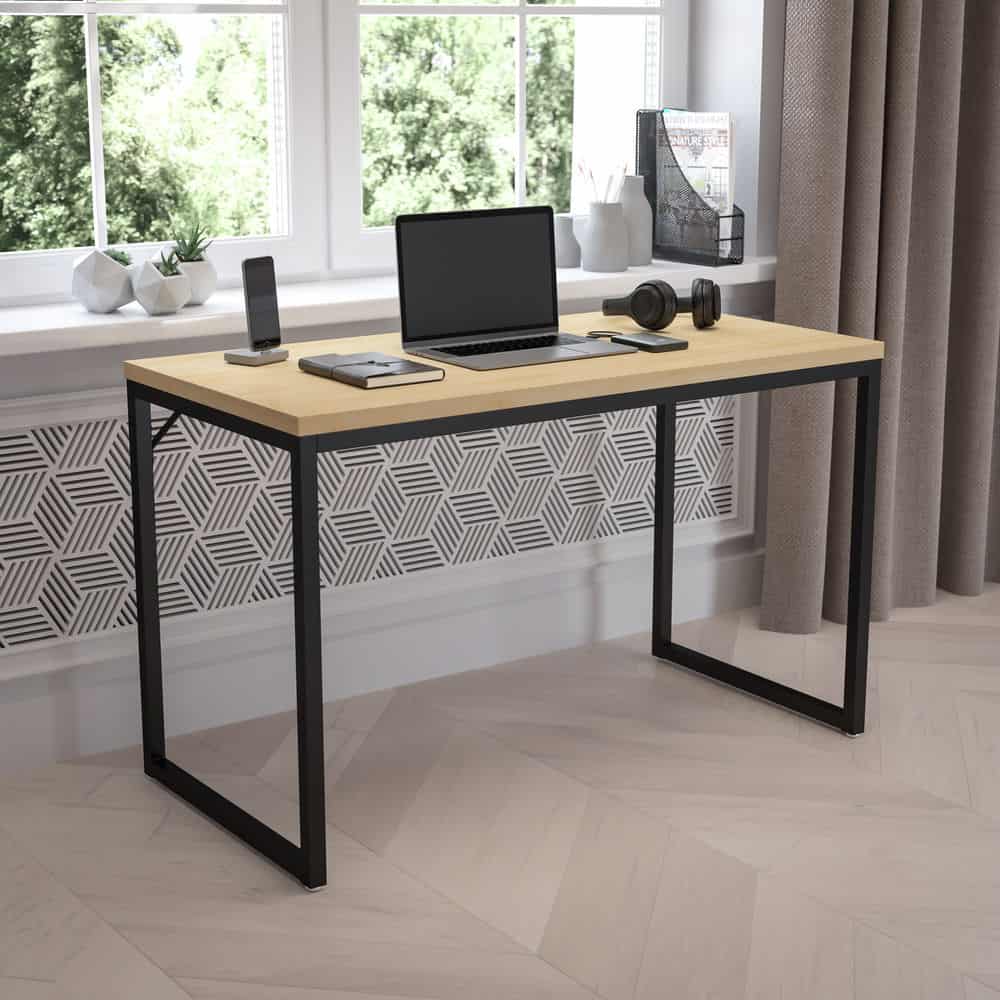 Martina solid wood home office table by Decor Nation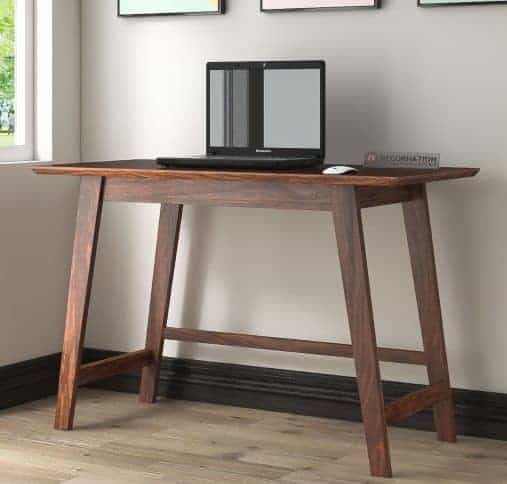 StarandDaisy modern office desk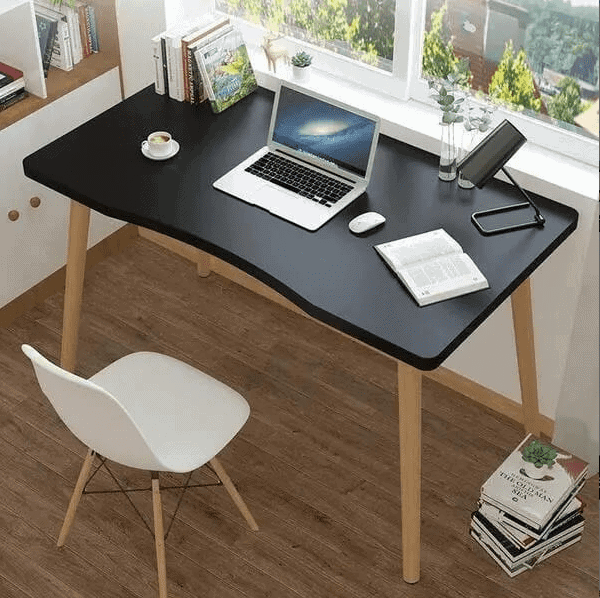 Atlas study & computer table by Studio Kook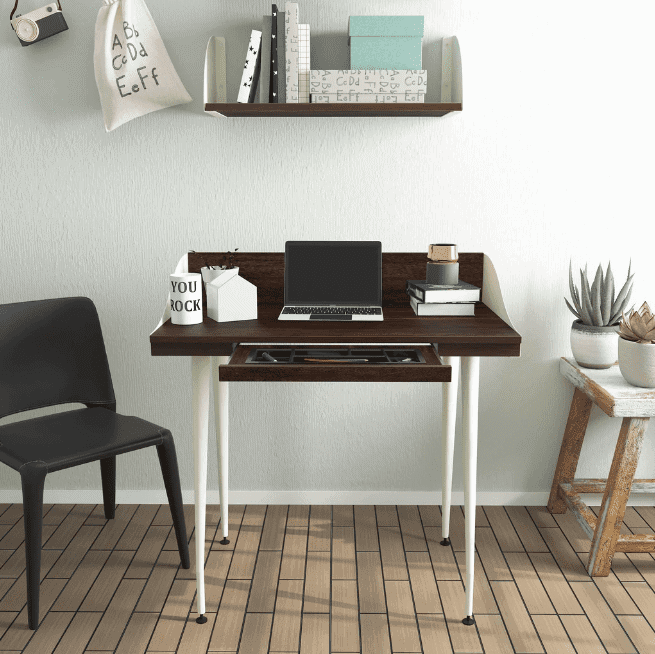 Contemporary computer table
Contemporary furniture is gaining more popularity in offices and even in homes. This style helps you to balance decoration and functionality. For the most modern interiors of the home, the contemporary style of furniture is an excellent fit. The practical nature of this design, its style, and its affordable range make it a suitable choice for many people. The sleek design also has separate drawers that help you store your collections. Even in the most traditional homes, this sleek design of a computer table adds a modern touch.
Our top recommendations for contemporary computer desks
Kawachi wooden workstation computer desk
Truman study table by Urban Ladder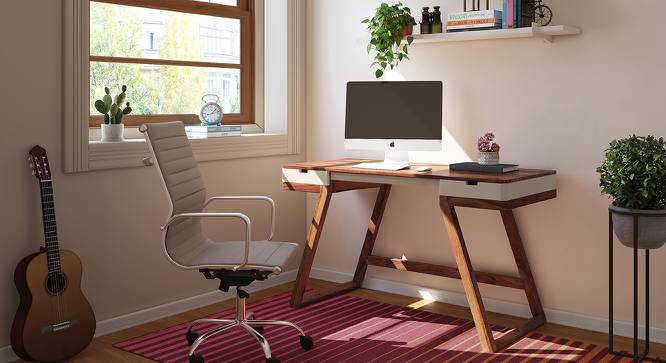 Derrick home office table by Wood Buzz
Lexi office table in engineered wood matt finish by Hokybo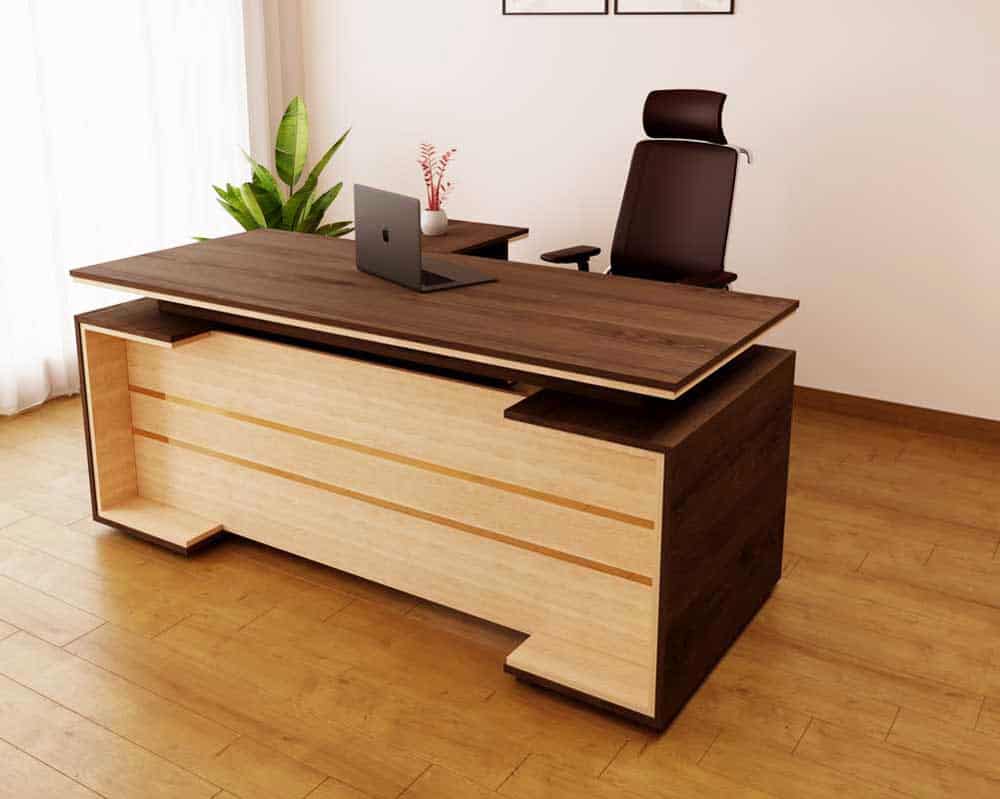 Corner computer table
If you are someone who does not want to waste space in the corners of the room, a corner computer desk is a perfect option for you. It is an L-shaped table with a top where you can place your monitor. This design of a computer table also gives you a comfortable corner to place your chair and indulge in work. If you are short on space, a corner desk is essential for your workspace. In fact, when a corner computer table matches the rest of the interiors of your home, it can actually accentuate the corners of the room too.
Our top recommendations for corner computer desks
Dickens corner desk by Urban Ladder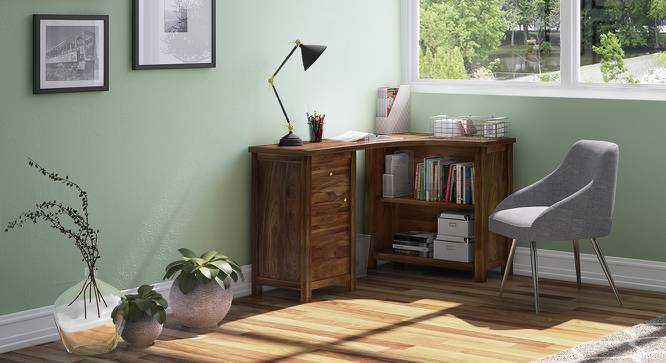 Corner computer desk by Teak Lab
Champion grey engineered wood corner gaming desk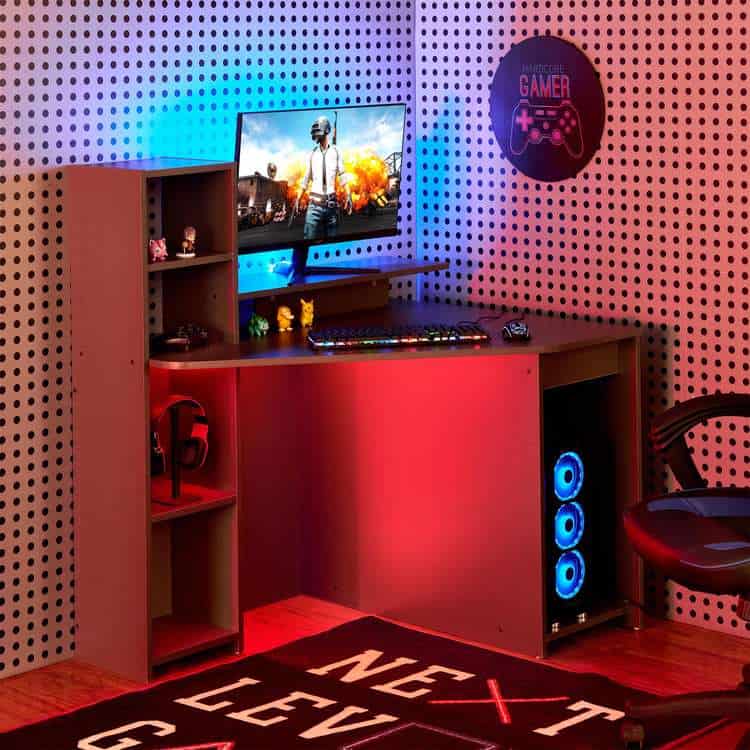 Cosmo movable computer table in drift wood finish by Spacewood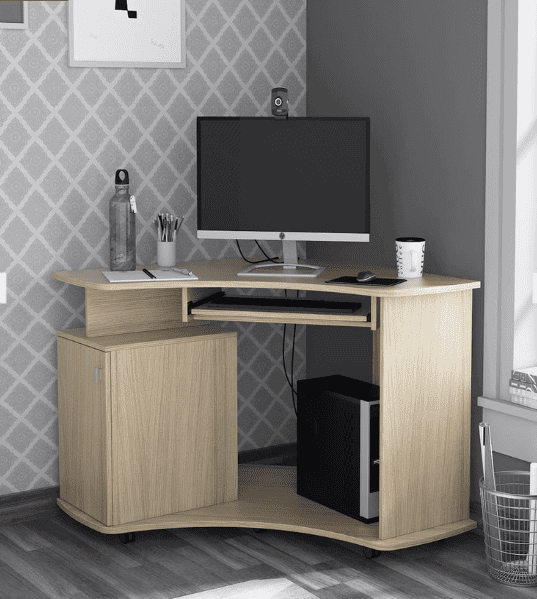 Work from home computer table
Working from home requires some necessary arrangements to make you feel comfortable while working the long hours. It helps you maintain a good body posture with its ergonomic design. Generally, lightweight and portable designs of work from home computer tables are a good choice, since you can move them around according to your comfort. These also give you ample storage space to keep articles other than just your PC.
Our top recommendations for work from home computer tables
Pengu work from home desk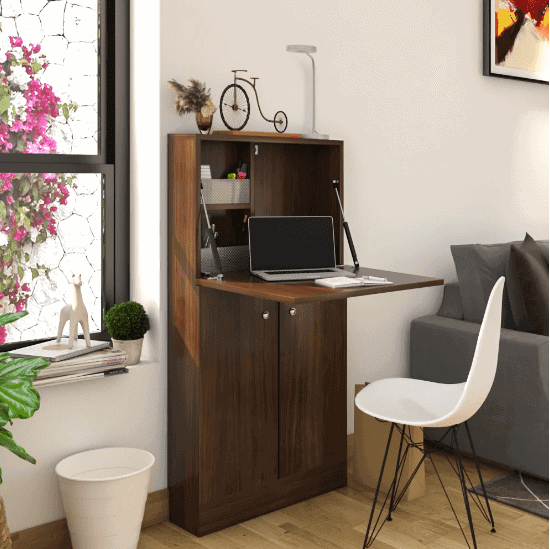 StarandDaisy solid wood workstation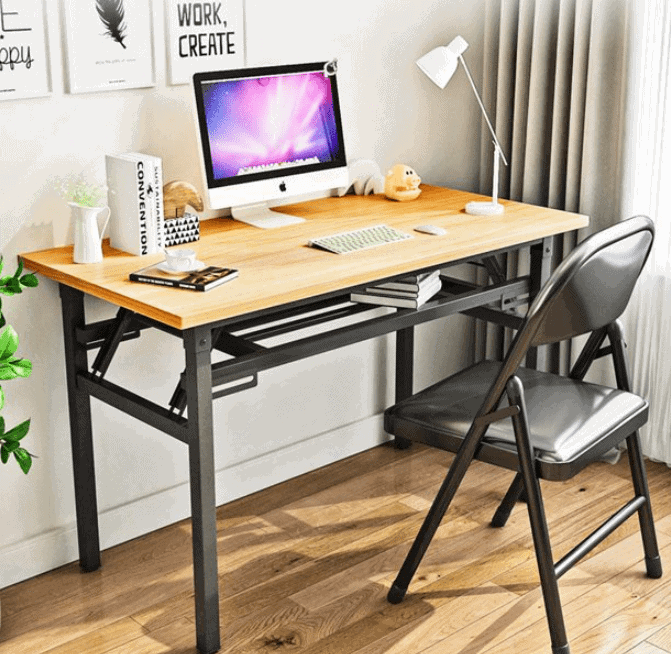 Gamma computer table by Nilkamal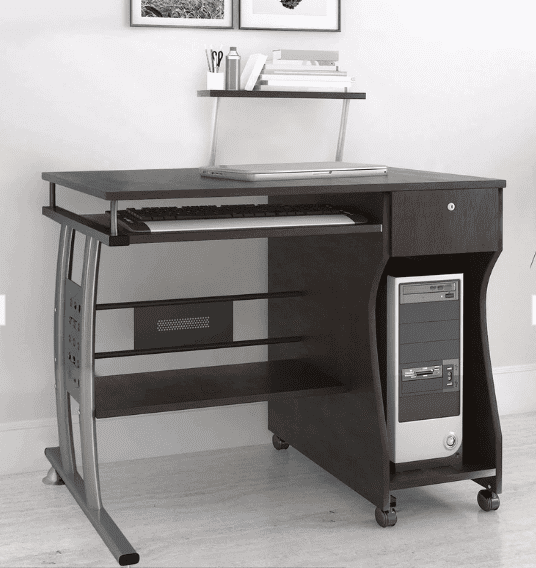 Wesley study table in white and wenge colour by Akshay Furniture

Arc walnut engineered wood study desk with USB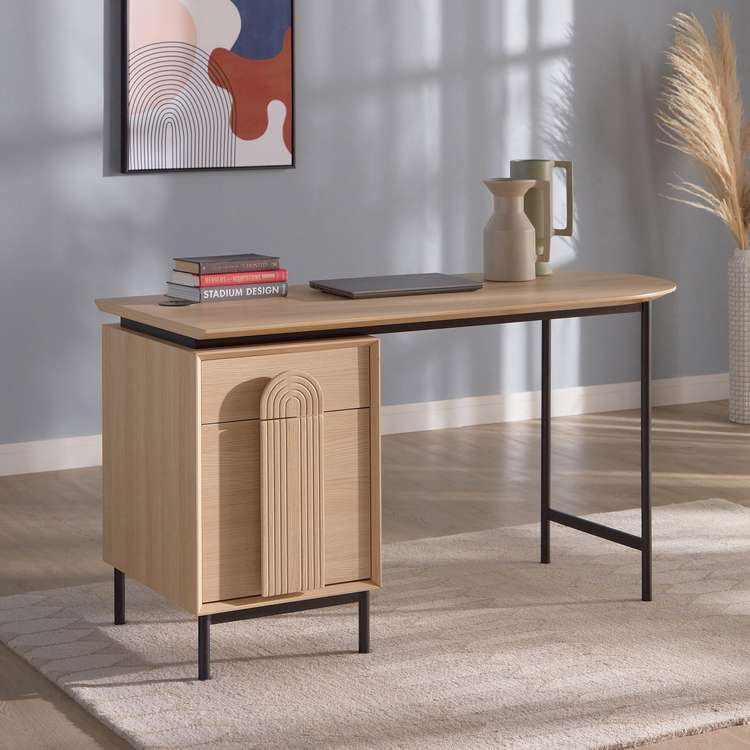 Quadro computer desk with drawer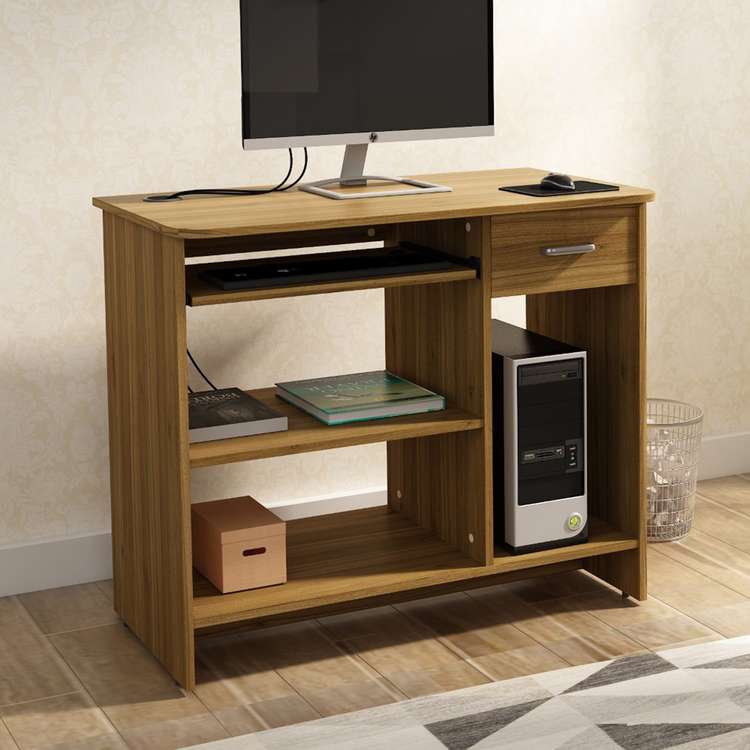 17+ unique computer table ideas for a comfortable workspace
Conclusion
Computer tables are of different types based on materials and styles. When you look for one based on its material, you may get options of wooden, glass, metal, or MDF computer tables. If you are looking for one based on its style, you can get a variety of options from the designer, folding, minimalist, contemporary, corner, or work from home computer desks.
While buying a computer desk top table, the primary focus should be on its comfortable nature. When you establish a workstation at your home, a cosy and ergonomic computer desk is one of the first things you must buy. Since it is a long-term investment, the design and material of the product should be given more importance than the price. To maintain good health and posture, while matching the interiors of your home, both the functionality and decor of the table are taken into account. With the help of this article, find the different innovative styles of computer desks that can make your work-life extremely pleasant. So, look for a unique computer table with a price and design that will complement your home and also provide you with comfort from our hand-picked selections.
*The featured image used in this article is from Amazon.in
[cbxwpbookmarkbtn]