The Covid19 pandemic has thrown the global exhibition calendar into a disarray. This has prompted some of the most well-known names in the global exhibition industry to go the digital way. The Hong Kong Trade Development Council (HKTDC) has had it's online trade platforms for some time now, and it has been doing quite well on these platforms. On April 30, HKTDC concluded it's month long pilot Spring Virtual Expo, organised by the Hong Kong Trade Development Council (HKTDC) on its online marketplace hktdc.com Sourcing. The Spring Virtual Expo boosted traffic to hktdc.com Sourcing, with the number of buyer visits jumping 64% from March to close to 1.4 million in April and brought double-digit growth in the number of enquiries received. India featured in the top five countries to send online enquiries on HKTDC platform together with United States, Hong Kong, United Kingdom and Canada.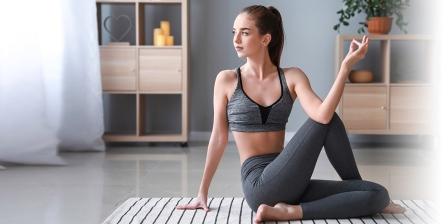 Taking the online business dealings a step further, HKTDC is running a "Wellness from Within" promotion this May, featuring a wide range of wellbeing products on hktdc.com Sourcing. The HKTDC will also organise a Summer Virtual Expo next month to complement its physical fairs, doubling support for Hong Kong businesses.
Home Fitness, Tech Gadget, Cookware and Beauty are the weekly themes of the "Wellness from Within" promotion on hktdc.com sourcing this month, covering a series of quality products for fitness and leisure. Products such as weight training equipment, fitness balls and yoga mats will be featured in the first week; computer, audio & visual and smart-home tech products in the second week; bread machines, blenders, baking utensils and dish washers in the third week and beauty machines, hair treatment, tooth beauty and cosmetics in the final week.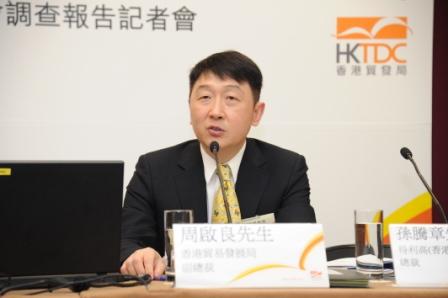 HKTDC Deputy Executive Director Mr. Benjamin Chau said, 'More than 22,000 suppliers used the hktdc.com Sourcing platform to reach global buyers effectively last month, despite a suspension in physical business activities and other restrictions brought by the COVID-19 outbreak. As more than 2,500 fairs around the world were postponed or cancelled due to the pandemic, there is a growing demand for online sourcing. In view of this, the HKTDC will organise the digital show every quarter this year. We believe that the online and physical fairs can complement with each other and create synergy to help SMEs promote their products during these challenging times.'
Added Mr. Chau,'We help global buyers to find suppliers. These include e-tailers Amazon, Shopee (Singapore), Snapdeal (India), HKTV Mall (Hong Kong), as well as traditional chain stores such as United Arab of Emirates' AI Jaber Gallery (gifts) and Indonesia's ACE Hardware.'
Read: HKTDC Summer Sourcing Week
HKTDC is also organising a series of webinars from March to August, inviting industry experts and representatives from tech companies such as Google and PHD Media to share practical tips for online promotion, such as search engine optimisation (SEO), omni-channel marketing, website design and best practices in taking online orders. Each webinar held to date attracted more than 300 SMEs, a two-to-three fold increase compared with similar physical seminars in the past.
The common problems SMEs faced were how to plan and kick-start an online promotion, how to manage resources and keep track of effectiveness, as well as strategies for expanding into overseas markets and reaching target buyers, and techniques in content creation such as product photography.  HKTDC's digital platform can address these "pain points".